SOUTH ST. PAUL, Minn. -- It can be a challenge finding a compatible roommate but Greg Dehler and Ioannis "Yanni" Bacouros have found that in each other.
"The connection was right at the very moment we met. It was instant," Bacouros said.
Bacouros and Dehler became roommates after they were connected through a new online platform called Rumi. Rumi matches caregivers to people living with disabilities who have a disability waiver.
The goal is to help both sides find a compatible roommate.
"Rumi is obviously a play on the world roommate. But Rumi is also a 13th century philosopher whose most famous expression is, 'What you seek is seeking you' and we think that is kind of the essence of what we're trying to do is to find two people that we believe are seeking each other and helping them connect," said Blake Elliott, vice president of disability services at Bridges MN.
Bridges MN, which provides housing and service options to people living with disabilities, launched Rumi in June.
Elliott personally noticed a need for more options.
"My brother was in a car accident about 15 years ago and had a traumatic brain injury in which we were really kind of thrown into the disability services world. It's a world that I think not a lot of Minnesotans are familiar with and know a lot about," Elliott said.
According to the Minnesota State Demographic Center, in 2017 about 593,700 Minnesotans reported having one or more disabilities--roughly 10.9 percent of the population.
Dehler moved around to several different group homes prior to living with Bacouros. The pair have shared a home in South St. Paul since February.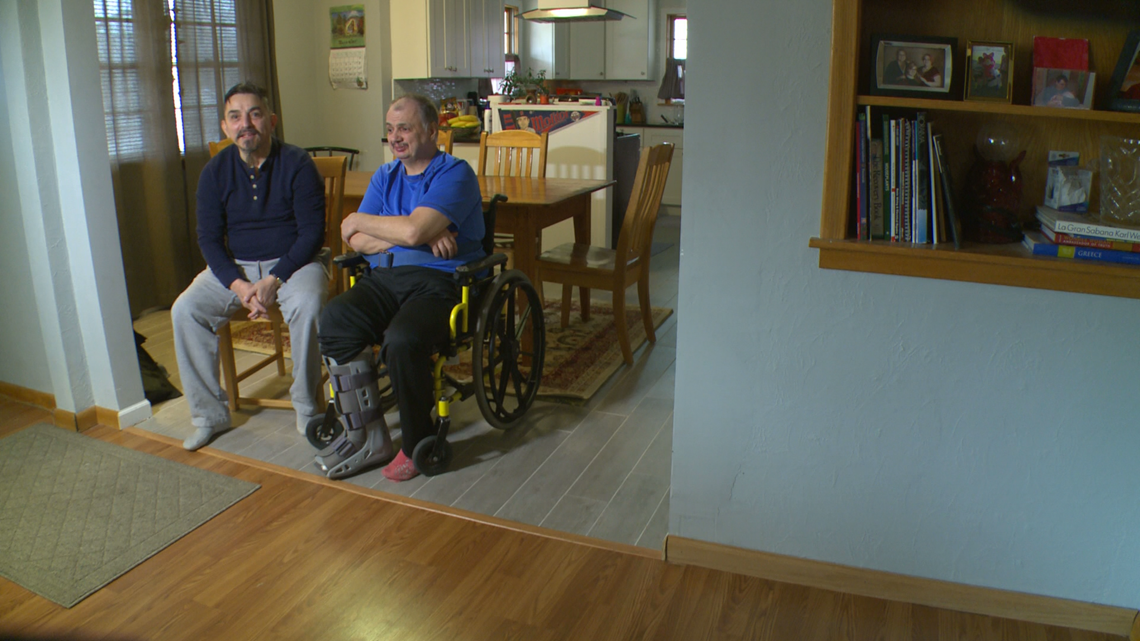 "We're not client and caregiver... we are roommates and that's the beautiful difference," Bacouros said.
But Bacouros and Dehler met several times before deciding to live together.
The first step is filling out a profile on Rumi's website. Then comes the matching process.
"The matching process is going to be several face to face meetings. It's not going to be just one time. So we're going to set up several face to face meetings and once they've said, 'Okay, we want to move forward,' we're going to go and help them find an apartment, or a house, or a duplex, or whatever that is," Elliott said.
According to Elliott, background checks are done through the Department of Human Services, as well as several other safety initiatives.
"A lot of us know somebody with a disability, have a family member that has a disability, and we do feel that this is really an exponential improvement for someone with a disability," Elliott said.
Caregivers also get paid and the wages are tax free.
"With Rumi, you're making double the amount of earnings that you would in a normal group home setting or as a PCA," Elliott said.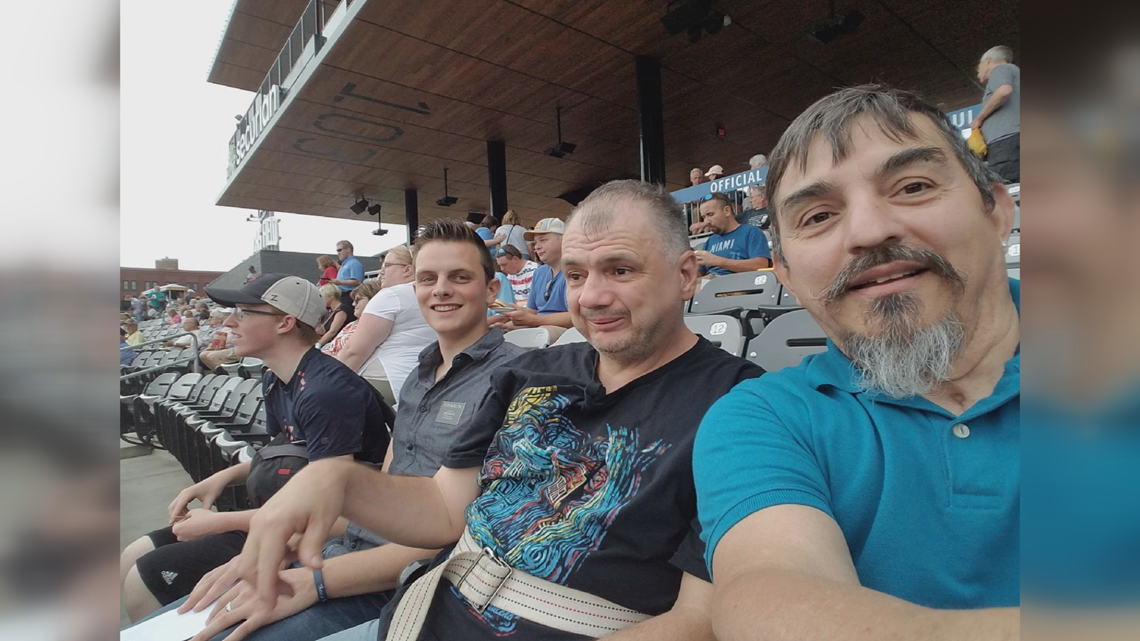 Elliott also mentioned that Bridges MN can train and educate anybody who is interested in becoming a caregiver. It's not just an option for single individuals; Elliott, his wife and kids are signed up for Rumi and looking for a match.
"Our interaction has its ups and downs, like anything else. Roommates have differences but we plan things together. This is Greg's and my life together," Bacouros said.
Bacouros has worked in the field of caregiving for nearly 25 years but this is a new experience.
"The difference in what I feel is I've learned I can give more than I thought I could before," he said.
Dehler added, "We are happy right here."
So far the service is only available in the Twin Cities metro area but Rumi plans on expanding to St. Cloud next.
Almost 400 people have signed up for Rumi since it launched in June; Elliott said they hope to reach 1,000 within the next six months.
If you're interested in Rumi, you can find more information here.