FALCON HEIGHTS, Minn. — A nearly 100-year-old building on the Minnesota State Fairgrounds is slowly getting its roof back.
In March, heavy rain and snow caused a corner of the Cattle Barn's roof to collapse—affecting about 20 percent of the barn.
"It would've been about 40 tons per square inch and that's enough to do some damage on just about anything and it took out the corner of the roof. So we're here now replacing what fell in on March 14," said Jerry Hammer, CEO of the Minnesota State Fair.
Hammer said while they've been doing work on the Cattle Barn since the collapse, it's now becoming noticeable. But rebuilding a barn from 1920 has its challenges.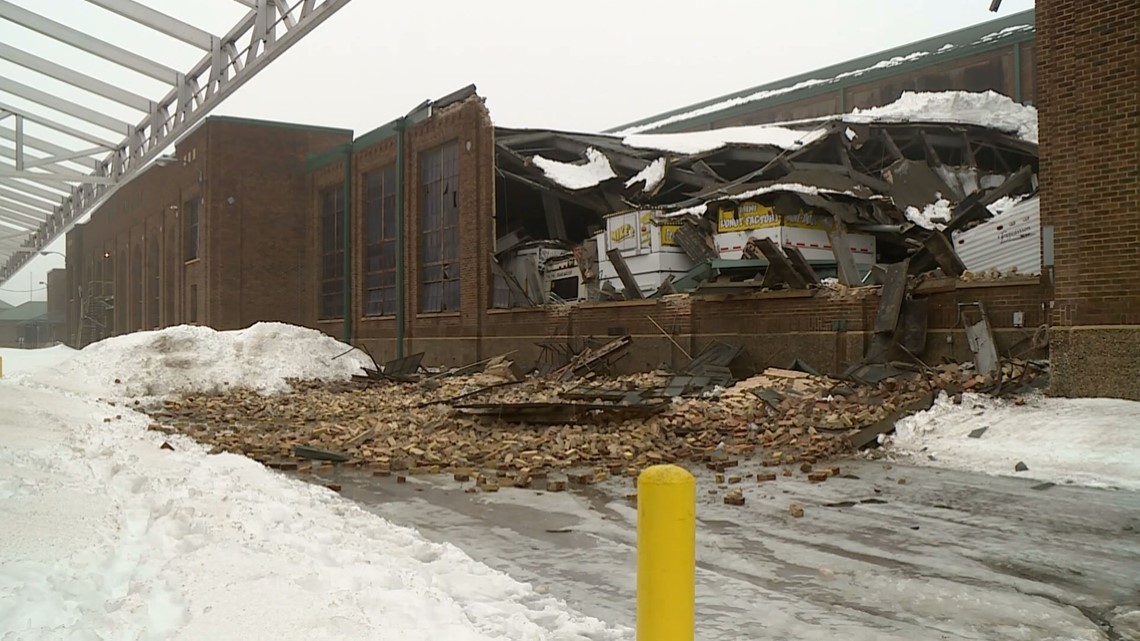 "You gotta make sure that today's building materials are compatible with the building materials from 100 years ago. Structural steel, chemically the composition is a little different, and brick size, they don't make it that way anymore... So you do the best you can to match it up and make sure that it looks like the original did," Hammer said.
Currently, construction workers are restoring the walls. A lot of the block work is complete and brick work will start soon. Structural steel is supposed to arrive within the next couple of weeks.
Hammer said they are currently on schedule to have the Cattle Barn fully open and functioning in time for the fair. If for some reason work is delayed, Hammer said they're working on a Plan B and a Plan C.
Construction workers are repairing an important piece of the fairgrounds.
"The fair keeps changing, keeps evolving and growing, but there's always these touchstones that you can come back to that really hold it all together," Hammer said. "This is really one of the most important facilities at the fairgrounds."