MINNEAPOLIS — With Governor Tim Walz having signed the state's new climate bill and committing to 100% clean electricity by 2040, there have already been community efforts to make Minnesota the Midwest's climate leader.
The Sabathani Community Center, which serves over 150,000 people a year in south Minneapolis, is one of those leaders.
Every 100-year-old building has its tune. It creaks and moans at random times, and the basement is filled with a song from whatever heats or cools the building.
The tune at Sabathani is sung by Thelma and Louise, 56-year-old boiler workhorses.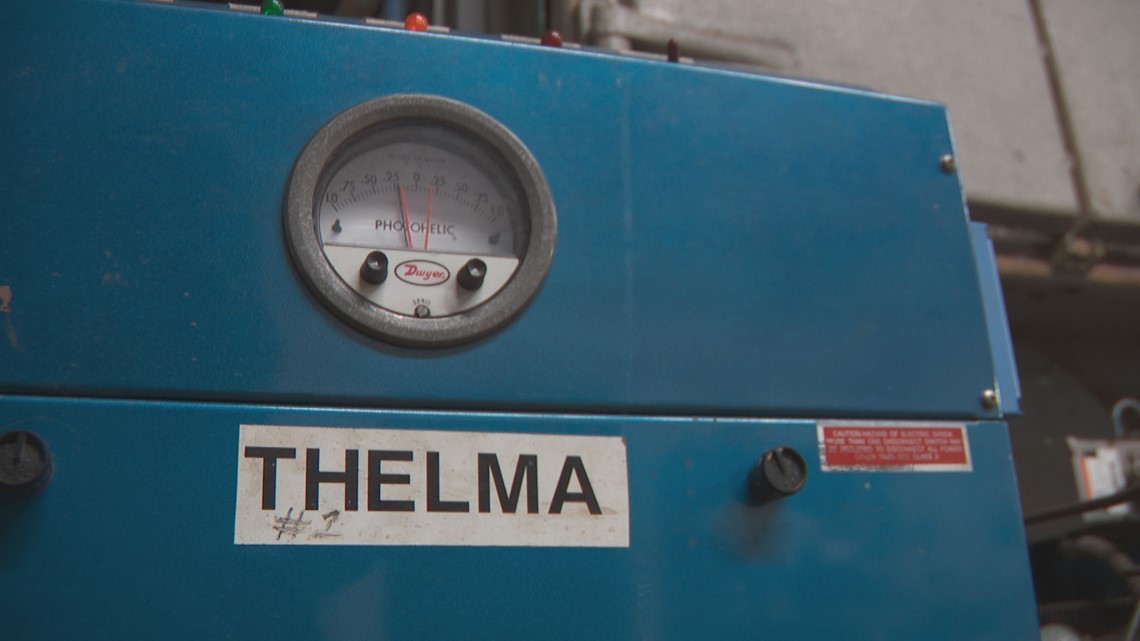 However, after more than half a century of work, the boilers have become less reliable lately.
"They both went down because when the weather got so cold, it froze the water line," Sabathani's CEO Scott Redd said.
Thelma and Louise's operating price tag is no joking matter either. To heat and cool the 188,000-sq-ft building, Redd said the costs add up to about $300,000 a year — that's $27,000 a month just to keep them going, while about $20,000 once a year actually gets them going.
"That should be going back to the community," Redd added.
Redd said he's hoping the future sights and sounds of Sabathani won't include Thelma or Louise.
"This project that we're doing, we can show that we don't have to use gas to heat these cold, these big buildings, like this," Redd said. "We don't have to use gas emitters, we can use geothermal — heating up water to heat this building and cool this building as well. It's smarter and cleaner."
Another pledge Sabathani is making to the community involved being selected to be one of three Xcel Energy Resilience hubs. The hubs are designed to serve people during an energy crisis.
"We're going to put a battery on this campus through Xcel Energy. We're also working with our partners at renewable energy to put solar panels on top of our roof," Redd said. "But more [excitingly] so, we're building a geothermal system that will provide fresh clean energy not just to this building but to buildings that's in this neighborhood as well."
Redd reminded everyone that climate justice should echo the voices of all stakeholders.
"It's interesting that people tend to think that people of color don't care about this environment," Redd said. "I say that's simply not true — we weren't invited. We weren't invited to the table. We invited ourselves to the table. When we started thinking about the harm that's been done to this community, inequitable injustices that are happening in this community, we knew we had to be a leader in inviting that."
Redd said he is already in talks with different lawmakers in pursuit of funding for the geothermal project. He estimates that the project will cost around $13 million and doesn't yet have a timeline for it.
He said Xcel's battery will be installed and ready to go by this spring.