MURRAY COUNTY, Minn. — A reminder for everyone thinking about driving... or even parking... on Minnesota lakes.
Three trucks and one trailer were pulled from the icy waters of Lake Shetek in Murray County on Sunday. The vehicles plunged through the ice at around 7 p.m. Saturday, said Josh Schafer of Pulver Towing.
Shafer says the ice was as thin as four inches in some areas and as thick as 10 in others, pointing out how inconsistent ice thickness and quality can be on the same body of water.
The trucks were declared total losses, but the trailer was just temporarily flooded and will be OK for use.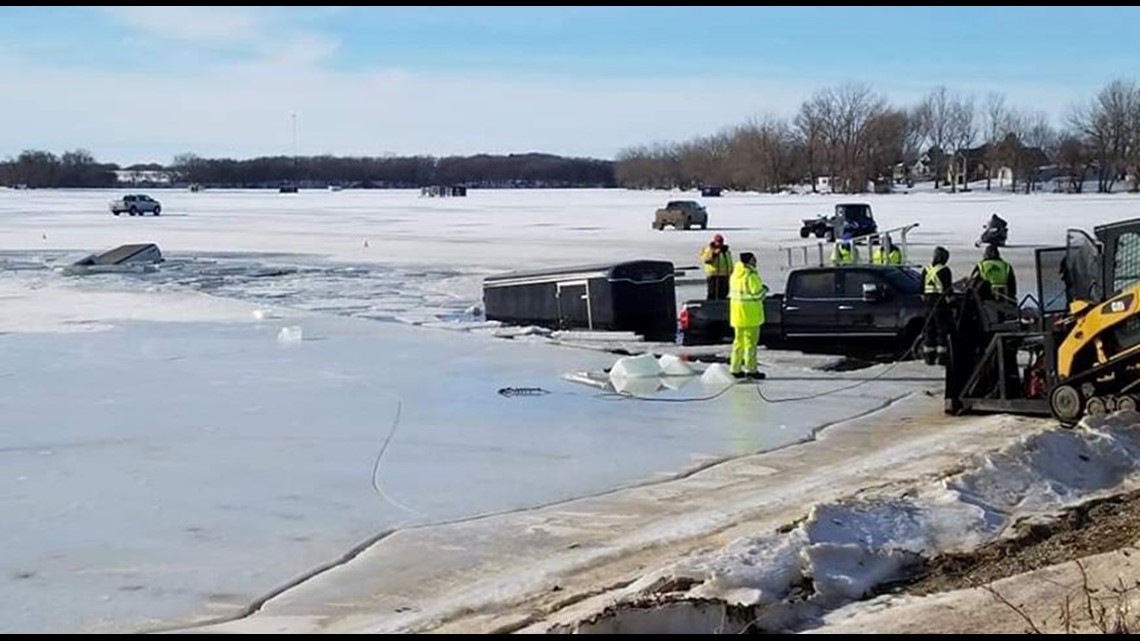 The vehicles were unoccupied and there were no injuries, Schafer said.
The Murray County Sheriff's Office said warming temperatures can quickly weaken the ice, and they reminded people to use extra caution if they choose to drive on ice.