ROGERS, Minn. - A 59-year-old construction worker was killed and another worker injured Tuesday afternoon after a crash on Interstate 94 in Rogers.
According to the Minnesota State Patrol, a Ford F150 with a trailer was headed east on I-94, approaching County Road 81, when it slowed for traffic and was rear-ended by a semi truck around 2 p.m. Tuesday.
The impact caused the Ford F150 to spin into the construction lane, striking two parked vehicles and two workers in the construction work area.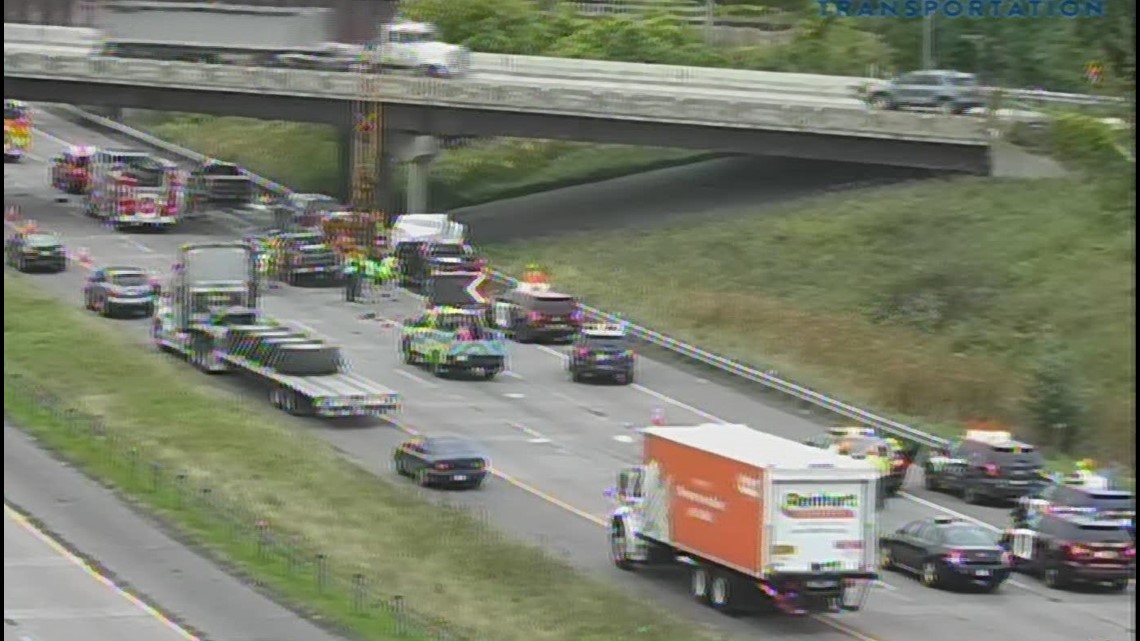 The State Patrol states 59-year-old Vernon Carl Hedquist, of Pillager, Minn., was killed in the crash after being struck. A second worker, 64-year-old Thomas John Wood, of Maple Grove, Minn., suffered non-life threatening injuries.
"They're focusing on what they're doing. And maybe he caught a glimpse, but honestly everything happens so fast. There were other witnesses out there who heard screeching tires, screams and they responded to help and he was severely injured," said Tiffani Nielson, of the Minnesota State Patrol.
The two men were working for a company called WSB in the right lane, which was closed down to traffic.
Hedquist's death was the 13th this year inside a work zone resulting from a crash, the most in Minnesota in 11 years.
When asked what might be leading to the rise, Nielsen said, "I think honestly, people are distracted by their phones. People are not paying attention. In construction zones, there is no barrier. So if you're on your phone and you enter a zone where people are working, if you even drift over that fog line a little split second, you could interfere with a worker out there."
Neither the driver of the semi truck, nor the driver of the Ford were injured in the crash.
Nielsen said charges are likely against the driver of the box truck, although the investigation will take about six months.