BYRON, Minnesota — Tamara and Jeramy Lawson of Byron, Minn. were supposed to be in China right now, bringing their son home.
But the novel coronavirus outbreak has led to delays in adoptions.
"It could be days, it could be weeks, it could be months... We just don't know," Tamara said.
The Lawsons are familiar with adoption wait times. It took 15 months to bring their first son, Liam, home from China in 2016.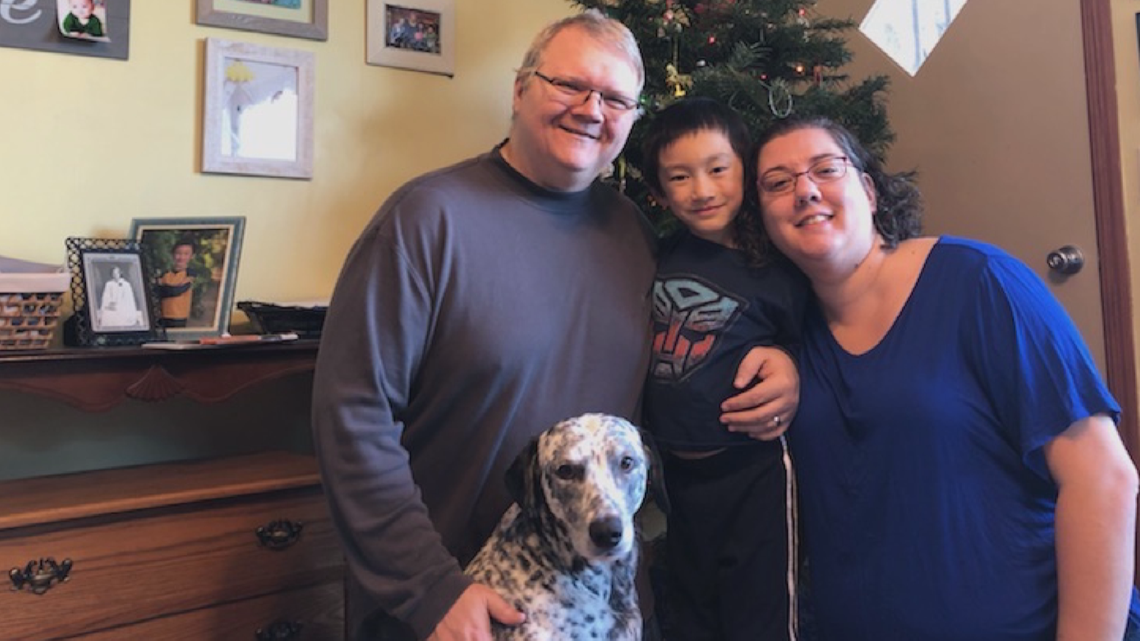 But now the couple is faced with an indefinite wait for their second son, Noah. The 5-year-old is in an orphanage in the same province as Wuhan, where COVID-19 started.
"For him to know that he's finally getting a forever home and then have it put on hold... I'm sure was just crushing for all of the children in that situation," Tamara said.
The Lawsons have been waiting for Noah since Christmas of 2018. They had the entire trip to China set up for February and then two weeks before they were supposed to leave, their adoption agency told them adoption trips were being put on hold indefinitely.
On January 30, the State Department issued a Level 4: Do Not Travel Advisory for China and strongly recommended that U.S. citizens defer travel to China for adoption purposes.
It's not clear how many adoptions have been delayed but the Lawsons said it has affected 10 other families through their adoption agency.
"At work, when I had to go and take my 'time away from work' off the calendar was a little rough," Jeramy said.
The family was supposed to get Noah on February 10—Tamara's birthday.
"I remember we were talking about spending your birthday in China," Jeramy said. Tamara added, "Yeah, that was supposed to be my big birthday present... was getting Noah that day."
While the couple said it's scary not knowing what's going on with the outbreak, they said Noah's orphanage has been quarantined. As far as they know, the virus has not impacted any orphanages in the area.
Tamara said she has to remind herself that while it's not happening on the timeline they expected, it's still happening.
Tamara said, "The adoption agency told us that there's not a risk of the adoption not going through now. It's just a postponement. So we just really have to keep reminding ourselves that it's still going to happen, it's just we don't know when."