ST. PAUL, Minn. - Police are searching for a driver they say hit and critically injured a restaurant employee headed home on his bicycle in St. Paul early Sunday morning.
Officers responded to the crash at Seventh Street West and Grand Avenue at about 12:10 a.m. on a report of a hit and run. When police arrived, they found a man lying unconscious in the street.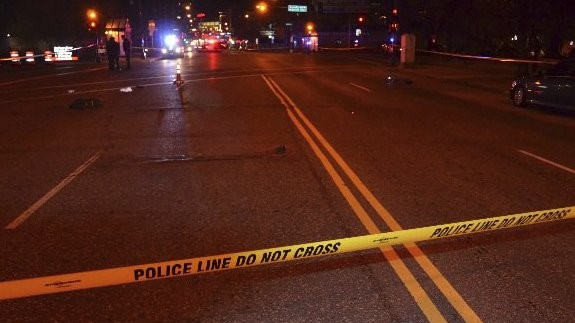 Police have not named the victim, who is in critical condition at Regions Hospital, but St. Paul-area restaurant Brasa Rotisserie identifies him as Jose Hernandez, a prep cook and dishwasher.
Alex Roberts, chef and owner of Brasa, is keeping vigil at the hospital. He says Hernandez has grave injuries.
"He is alive now, but he's in a very, very critical state and right now, not a lot of brain activity," he said. "The surgeon said the injuries are so severe that it is consistent with a car going up to 60 miles per hour."
Roberts said everyone who knows Hernandez thinks highly of him.
"A man with amazing work ethic, generosity, kindness, humor, and the first person to give you something before he would take something – all the time," Roberts said.
He said Hernandez is an avid bicyclist.
"We have a person that commuted to work on a bicycle all the time and followed the rules," he said. "Didn't run red lights, had a blinking light on his bike, had a helmet, well-marked. And we had a driver that ran a red light and gravely injured this man that we all love and care for so much."
A woman who says she is Jose's niece posted on the St. Paul Police Department Facebook page, calling the person who did this an 'evil beast.' "He's in critical condition and he will never walk again if he lives," wrote Angel Chamblin. "We are very saddened and tears are filling our eyes. He has a big family that adores him, he was a great human being."
Investigators are searching for the driver, who witnesses say ran a red light and struck the victim, then fled without stopping. Police say the bike had a light on it and had the right of way.
The suspect vehicle is believed to be a beige- or tan-colored SUV with heavy front-end damage.
Anyone with information on the suspect, or the victim, is asked to call 651-291-1111.