MINNEAPOLIS - You've long enjoyed them for breakfast and even with fried chicken, but now, waffles are changing up dessert.
Bubble waffles -- made with an egg custard base and taking a more spherical shape than their square relatives -- got their start in Hong Kong and over the last few years, have made their way to the states. Now, the trend has arrived in Minneapolis.
At Waffle Bar, co-owner Julie Chen says they're taking those long-enjoyed egg custard waffles, and putting their own spin on it, scooping in Sebastian Joe's ice cream and adding some of the craziest toppings you can imagine.
"In our creation station, that's where we go kind of crazy and wild with our toppings," Chen said.
That ranges from in-house spun cotton candy (order the Eye Candy) or a trio of perfectly roasted marshmallows (of course part of the S'mores More).
"We want to make sure it's the 'wow' factor," she adds.
And by "we," she means the close-knit family that's behind the operations of Waffle Bar. Chen and her husband, plus her brother and his wife, opened the spot on May 19, wanting to bring a childhood favorite to fruition.
She and her brother frequented Chinatown with their parents as kids, where bubble waffles could be found among the street food options.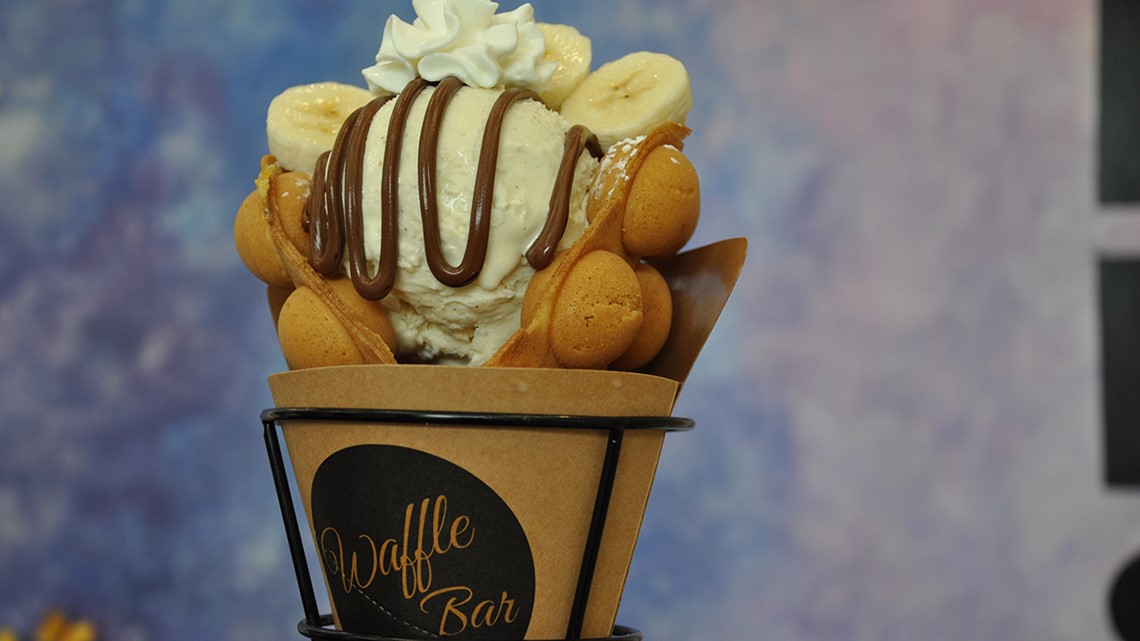 "We would grow up eating that and we loved it," she said.
So when a space opened up on Lyndale Avenue, they decided to try their own hands at creating airy yet crisp waffle concoctions.
"Let me tell you, we went through a lot of recipes," Chen said with a smile. "We finally perfected it and we're extremely happy."
They also offer a vegan and gluten-free option (made using a separate waffle maker) which Chen said took hundreds, if not thousands, of attempts to perfect.
But that extra time and dedication has seemingly paid off -- the waffles are crisp on the outside, yet airy and chewy on the inside.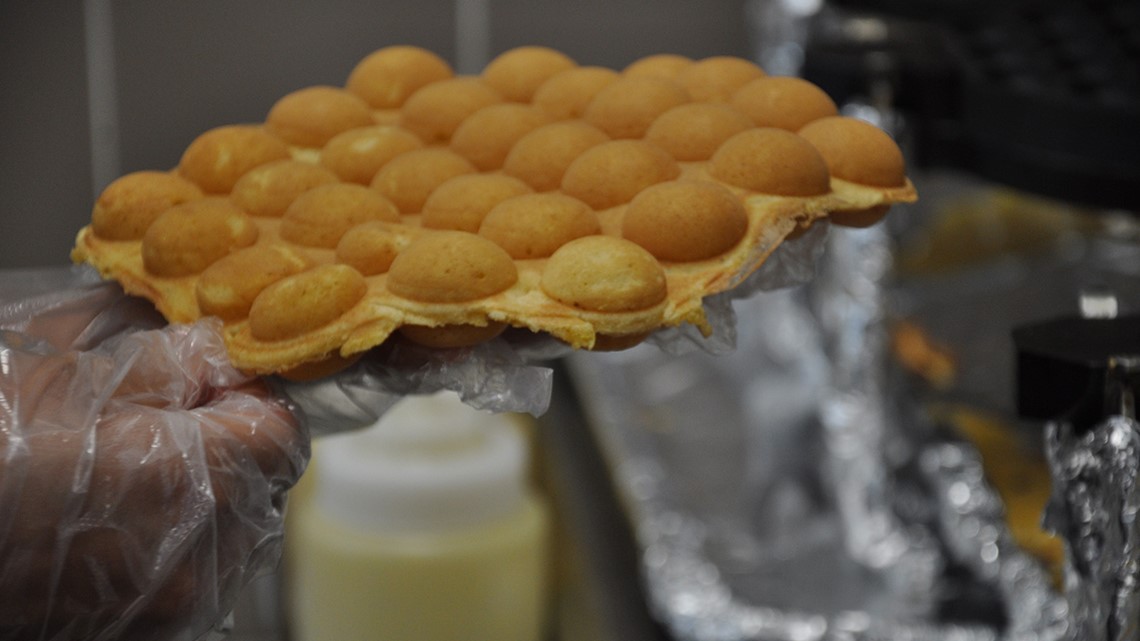 And the creations that go in them are just as impressive. Just watch the faces of their customers when their order is ready.
"One thing we noticed, every time we present that cone to them, they're like, 'Wow,'" Chen said.
Beyond the bubble waffle creations, Waffle Bar also has a selection of teas, slushies, smoothies and specialty drinks. Check out their Facebook page for more information.