CRYSTAL, Minn. — A strip mall fire that significantly impacted a number of small businesses has been ruled a case of arson, and now Crystal Police are requesting help from the public in finding those responsible.
Police and fire crews were dispatched to 5600 56th Avenue North/Bass Lake Road early the morning of Nov. 26, 2019 on reports of a fire. Although the flames were quickly knocked down, most of the businesses located in the strip mall suffered significant damage while the fire was burning.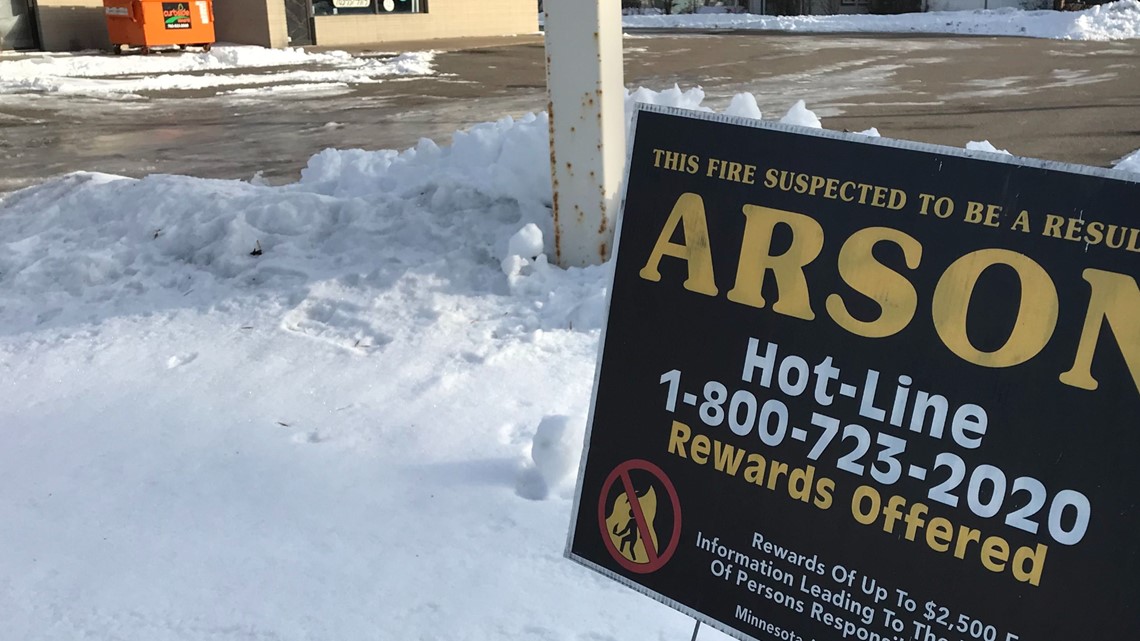 The cause of the fire was at first ruled suspicious, then classified as a definite case of arson. Crystal Deputy Police Chief Brian Hubbard says it started in a mechanical room in back of the mall, and all five small businesses located in the complex have been unable to reopen due to the amount of damage. At this point it is unclear whether the building is salvageable.
One of the businesses belonged to April Anderson.
"I lost everything, so I'm trying to do whatever it is that I can do to get back up and running," Anderson, the owner of Kuttin-Up Hair Salon. "It's a bad deal, because who does something like that? You know?"
Anderson says she's helping clients in her home for the time being while she figures out what's next. She hopes to get help from the community to raise enough money to rent a new place.
The businesses impacted were The African Clothing Store, Change N Faces, Kuttin-Up Hair & Nails and the Vientiane Restaurant.
Hubbard says Investigators believe there are people who have information about the incident and those responsible, and are asking them to call the Crystal Police tip line at 763-531-1020.