MINNEAPOLIS — Seven people were taken to the hospital with injuries following a police pursuit and crash in Minneapolis on Monday.
According to a spokesperson for the Hennepin County Sheriff's Office (HCSO), the chase began around noon near the intersection of Penn and Broadway in North Minneapolis. Although the exact route and length of the chase remain unclear, the Sheriff's Office confirmed that the pursuit involved both HCSO Violent Offender Task Force (VOTF) detectives as well as Minneapolis Police.
In a statement, the Hennepin County Sheriff's Office said detectives and MPD were working together on a joint operation when they spotted a car driving "erratically." That car, a silver Kia now confirmed to be stolen, was also connected to "multiple armed robberies" earlier Monday, according to HCSO.
After attempting to stop the vehicle, police say the driver fled, leading to the pursuit. Eventually, they say the Kia - carrying five boys and one girl, all younger than 18 - struck a blue SUV and then a man standing at a bus shelter.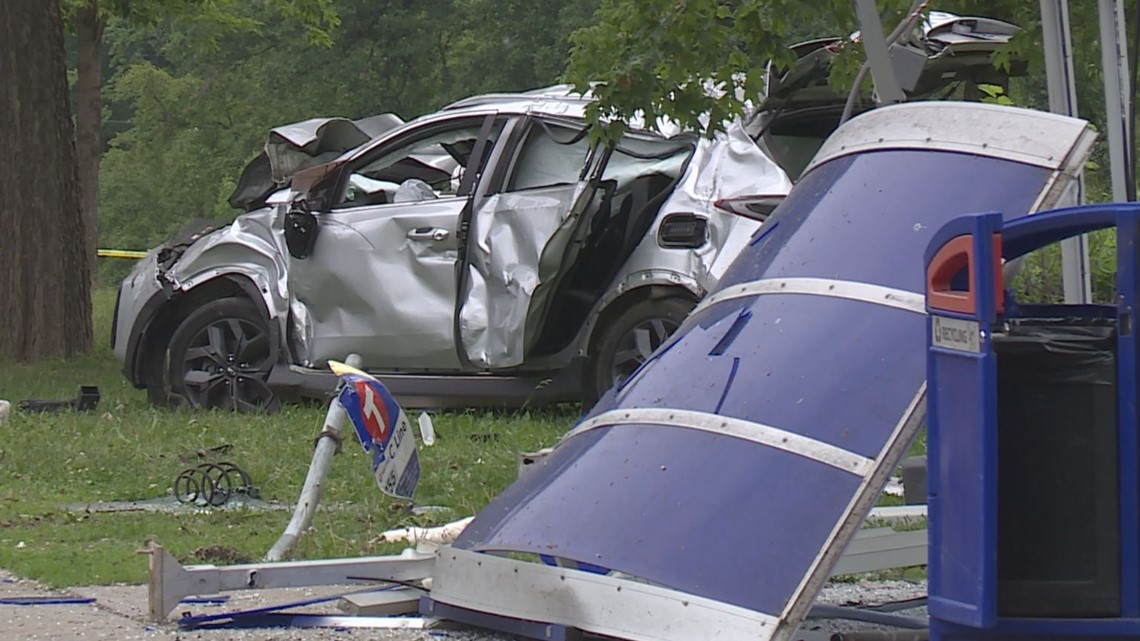 The woman in the blue SUV told KARE 11's Lou Raguse that she was unhurt and miraculously, she said, the person in the bus shelter suffered only minor injuries.
Images from the scene show the bus shelter "obliterated," in Raguse's words.
The sheriff's office said the man at the bus shelter went to the hospital in an ambulance. Police also took the six juveniles in the Kia into custody, including some that tried to run away on foot. All of them were transported to the hospital for "evaluation."
The HCSO and Minneapolis police both declined requests for on-camera interviews. However, the sheriff's office said in a press release that "due to the violent nature of the earlier incidents, VOTF detectives and MPD officers initiated a pursuit consistent with department policy."
WATCH MORE ON KARE 11+
Download the free KARE 11+ app for Roku, Fire TV, Apple TV and other smart TV platforms to watch more from KARE 11 anytime! The KARE 11+ app includes live streams of all of KARE 11's newscasts. You'll also find on-demand replays of newscasts; the latest from KARE 11 Investigates, Breaking the News and the Land of 10,000 Stories; exclusive programs like Verify and HeartThreads; and Minnesota sports talk from our partners at Locked On Minnesota.


Watch the latest local news from the Twin Cities and across Minnesota in our YouTube playlist: