EXCELSIOR, Minn. — Recognized by anyone who's driven past and beloved by repeat customers, Truffle Hill Chocolates -- located in a one and a half story stucco Tudor house in Excelsior -- is dealing with a crime best explained as "unexplainable."
"Something like this is probably the worst thing someone could do. Especially to a food business," said owner Marshall Morehead.
Burglars broke in Tuesday night and stole a computer and money, Morehead said. But before they left, the vandals emptied three fire extinguishers throughout the store -- chemical on everything.
"If you try to rationalize it, you're going to go crazy," Morehead said.
"Why? I mean, what do you get out of it?" chocolatier Jen Debord said about the perpetrators.
All of the chocolate made by Jen Debord and Kristen Moline -- 11 garbage bags-worth that took literally hundreds of hours -- had to be thrown out.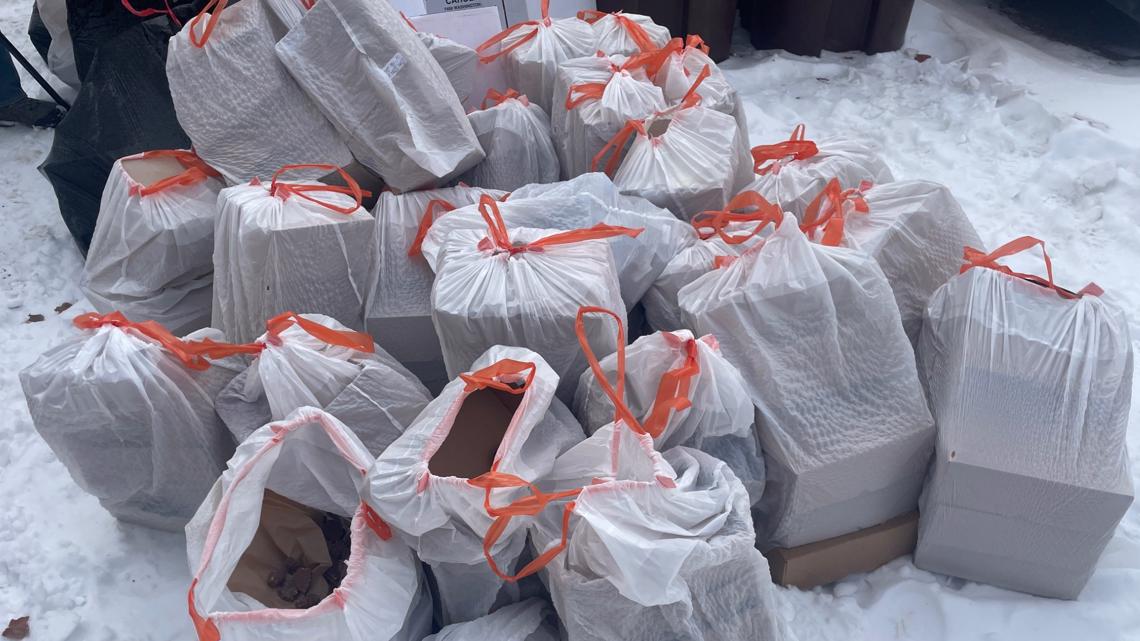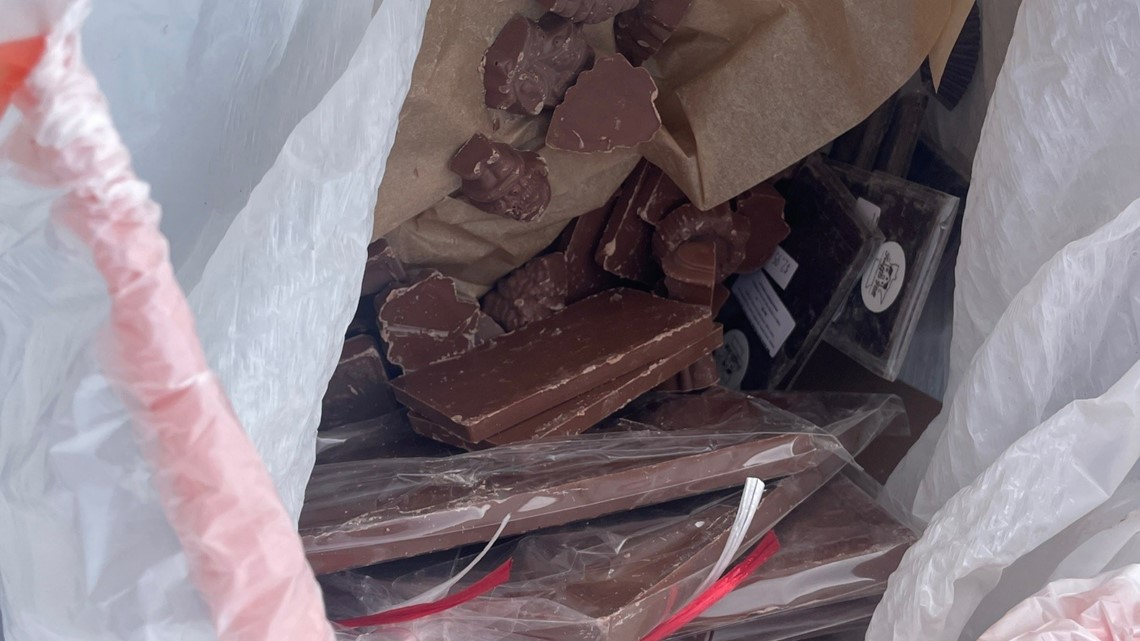 "I feel like [the vandals] maybe don't know the impact a few minutes of breaking into a chocolate shop can have on a community and the employees," Moline said.
The holiday season is Truffle Hill's most important and profitable time of the year.
"When we walked in on Wednesday morning and we were dealing with the police and crime scene people, it was overwhelming. And I was really pretty confident we were going to have to shut down for the whole season," Morehead said.
But fueled by the generous outpouring of customer support and a restoration company giving Truffle Hill a deep clean, the owners and employees are now optimistic they'll re-open and begin making holiday chocolates again by late next week.
"My hope is that donations are going to get them through this year," said customer John Gardiner. "Their chocolate is very unique."
"The best chocolates ever. I compare it to anything I find in Europe," added customer Ron Swain.
"It makes us feel really good that what we're doing here matters," said Moline.
The South Lake Minnetonka Police Department is investigating the burglary and vandalism. They have not yet made any arrests.
They're asking anyone who may have seen something during the overnight hours of Nov. 29-30 to call the South Lake Minnetonka Police at 952-474-3261 or call the Hennepin County Non-Emergency Dispatch line at 952-258-5321.
A GoFundMe page has been set up to help the staff and shop get back in business.