BLOOMINGTON, Minn. — Bloomington Police have identified a suspect they say placed hidden cameras in dressing rooms at popular teen clothing stores at the Mall of America.
A search warrant spells out the allegations against the 41-year-old Elk River man, who allegedly told investigators he did it for "the thrill."
The search warrant filed detail how employees at Hollister and Forever 21 at the Mall of America discovered four hidden cameras, two at each store, between March and July of 2019. These cameras were mounted inside elaborately built containers designed to look like electrical boxes and attached to the dressing room walls with tape.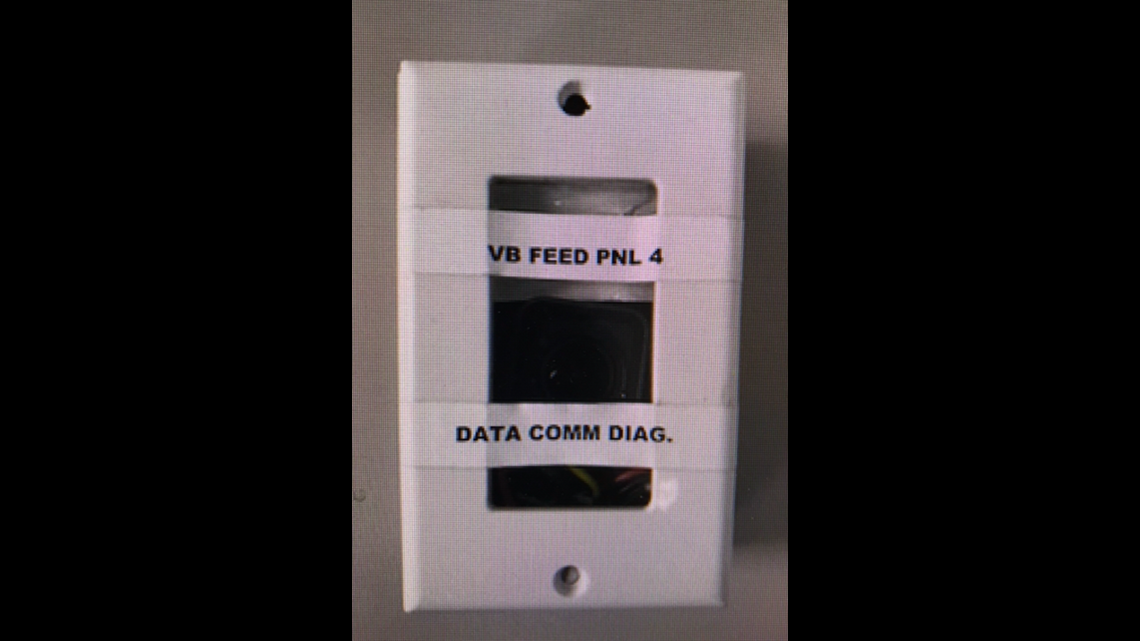 The warrant says the cameras were linked to the man's phone using Bluetooth technology.
"So he could actually, we believe, review real-time video from the camera as people would enter and exit and utilize the dressing room," said Bloomington Deputy Chief Mike Hartley.
On two other occasions police say the suspect mounted the cameras underneath fake shelves and attached them to dressing room walls at waist level so the victims, mostly young women and children, wouldn't see them.
Then on Sept. 28, a manager at MOA's Forever 21 saw a man entering a dressing room that she recognized as a suspect who may have hidden a camera in their fitting room months earlier. On that date she had seen the same man enter a dressing room and stay there for 40 minutes. A hidden camera was discovered shortly afterward.
The manager called 911, and police arrested the suspect as he exited the dressing room about an hour later. He was detained, and a search led to the discovery of a hidden camera two doors down from the room he was in. The warrant says detectives learned he sat in one room and was watching and recording customers undressing in the other.
Bloomington Police booked and questioned the 41-year-old suspect. Investigators say he admitted to placing the cameras in MOA dressing rooms and dressing rooms at other metro malls approximately 10 times, and that some of the people he watched undress were children. He also reportedly admitted to viewing porn sites on his computer that may have shown images of children.
The warrant says he also confessed to filming his live-in girlfriend and her 15-year-old daughter in the shower without their knowledge.
The warrant sought court approval to search and analyze the suspect's iPhone, which is believed to have operated the hidden cameras.
Charges against the suspect are pending. Police say the suspect is not currently in custody.
Hartley says police are still investigating and going through the evidence, so at this time they won't say at which other metro malls cameras were possibly placed. He says they also haven't identified any victims yet. They want anyone who remembers seeing the box pictured above to call them at 952-563-4900.
Mall of America spokespeople declined to comment for this story.
A Forever 21 spokesperson issued the following statement:
"Forever 21 takes the privacy of our customers extremely seriously and has absolutely zero tolerance for any type of inappropriate behavior. Upon learning about the incident that occurred at the Mall of America in July, we immediately began working with the Mall of America's police department in their investigation into the matter. This led to the suspect being apprehended by law enforcement. Forever 21 is committed to making our stores an environment where everyone can feel safe in their shopping experiences and we thank our staff for their cooperation and the local authorities for their swift action in this investigation. If you have any other questions or concerns, please contact the Bloomington Police Department."