LUMBERTON, N.C. (WFMY) – The FBI believes the body they found in Robeson County is that of 13-year-old Hania Aguilar after preliminary tests by the State Medical Examiner's Office.
Related: Body Found During Search For Hania Aguilar Sent to NC Crime Lab for Positive ID, FBI Says
"This is a heart-wrenching thing that I have to do this afternoon," Lumberton Police Chief Michael McNeill said."We are absolutely devastated. I wish we had a different outcome for Hania's family, for the community she lived in and for the hundreds of law enforcement officers and searchers who put everything they had into finding her and bringing her back alive."
Investigators said Hania's body was discovered Tuesday afternoon around 4:45 p.m. in a body of water off Wire Grass Road in Robeson Co.
PHOTOS | Body Found As Investigators Search To Find Hania Aguilar
Body Found As Investigators Search To Find Hania Aguilar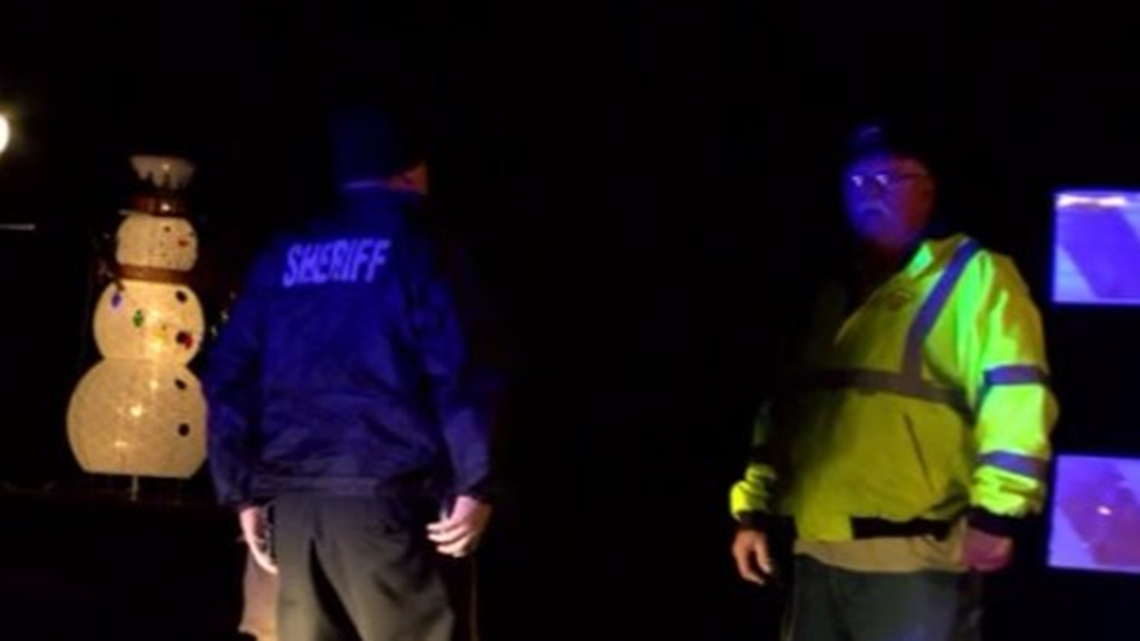 Chief McNeill said, "This is the outcome we all feared that was going to happen. We didn't want to hear this. We wanted to bring Hania back home and bring her back home alive to our community. It hurts."
Hania's body was sent to the State Medical Examiner's Office where a final confirmation will be done based on a dental records comparison. They will also perform an autopsy to determine the cause of death.
Andy de la Rocha, with the FBI said, "We are all heartbroken."
He also asked the community to stop spreading rumors based on speculation which is causing more harm to Hania's family.
"I couldn't imagine how I would feel if this was one of my daughters. Last night I had to stand in front of Hania's mother and explain to her what he had found and you could all imagine what that has done to her," said Andy de la Rocha.
PHOTOS | Have You Seen Hania Aguilar? 13-Year-Old NC Girl Abducted From NC Home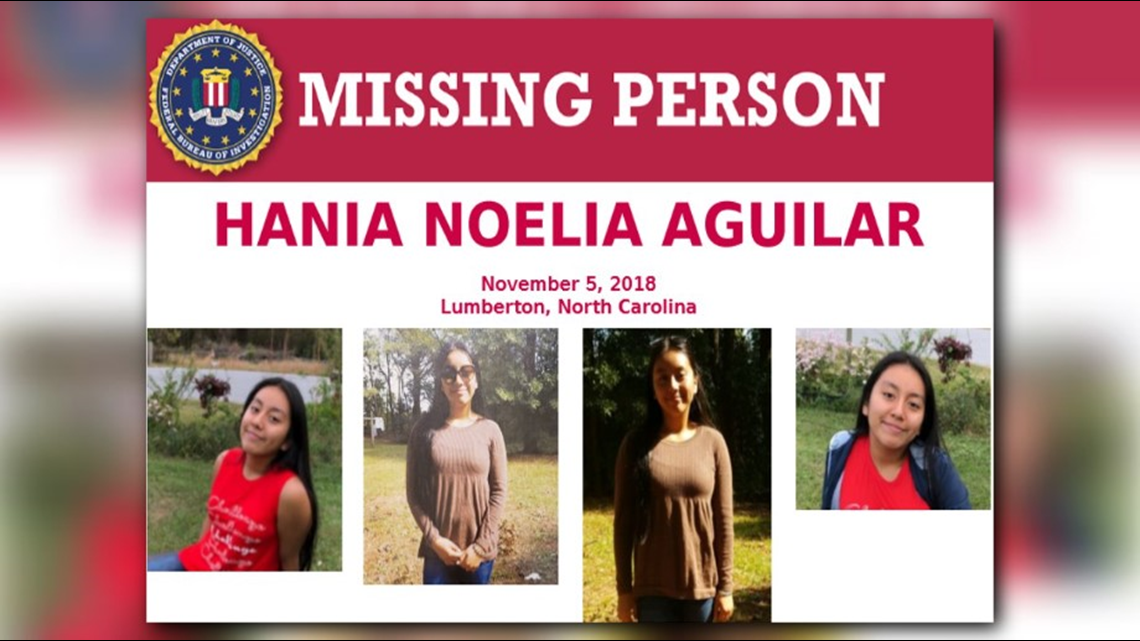 He added, "We believe we have found Hania but our work is far from over."
Investigators are still asking anyone who may have seen anything suspicious or have surveillance video to call the FBI tip line at 910-272-5871.
Chief McNeill said, "Our work is not over. We will not stop. We will not stop until we find the person or persons responsible and bring them to justice. We will not stop until we do that."
REWARD INFORMATION
A $30,000 reward has been offered for information that leads to the arrest and conviction of the person responsible for Hania's murder.
ABDUCTION DETAILS
An Amber Alert was issued earlier this month for the Hania after investigators said she was forced into an SUV and taken from her Lumberton home. She was outside her home just before 7:00 a.m. waiting for her family to drive to school. That's when a neighbor heard her scream, looked outside and saw a man dressed in all black and wearing a yellow bandana force Hania into a relative's vehicle that was parked in the driveway.
Related: 'I Trust In God My Daughter Will Return,' FBI Reads Message From Hania Aguilar's Mother
Investigators later found the stolen SUV abandoned in a wooded area before her body was later discovered on November 27.
FBI TIP LINE
We have to find out how she died and who did this to her. We have to bring the person responsible to justice," said FBI Supervisory Resident Agent Andy de la Rocha.
We need the public's help to determine when and how the body was placed on Wire Grass Road in Robeson County. If you have surveillance cameras near Wire Grass Road, call the tip line at 910-272-5871.