MINNEAPOLIS - After months of questions, secrecy and community unrest, murder charges have been filed against a Minneapolis police officer who shot a beloved resident and community organizer Justine Damond in an alley behind her south Minneapolis home.
Hennepin County Attorney Mike Freeman officially announced one count of third-degree murder and another of second-degree manslaughter against 32-year-old Mohamed Noor, just hours after the officer turned himself in on a warrant for his arrest.
Minneapolis Police Chief Medaria Arradondo said in a statement that Noor's last day with the department was Tuesday.
In detailing the charges against Noor, Freeman emphasized the extensive training the officer and his partner received in handling high-stress situations and making life and death decisions. He says Noor "recklessly" fired his weapon, without fully investigating the situation.
"There is no evidence Officer Noor encountered a threat, appreciated a threat, or confirmed a threat that justified his decision to use deadly force," Freeman asserted. "Instead, Officer Noor recklessly and intentionally fired his handgun from the passenger's seat in disregard for human life."
Freeman detailed that the investigation took much longer than anticipated because of the lack of cooperation by some Minneapolis police officers. Freeman said it was important for them to include a number of officers in their interviews, to fully understand Noor and Harrity's training and because, as Freeman said, many arrived at the scene.
"This would have been done a good deal quicker if we had the cooperation of all the Minneapolis police officers," Freeman said.
He noted that Minneapolis Police Chief Medaria Arradondo was among the first they interviewed and was highly cooperative in the investigation.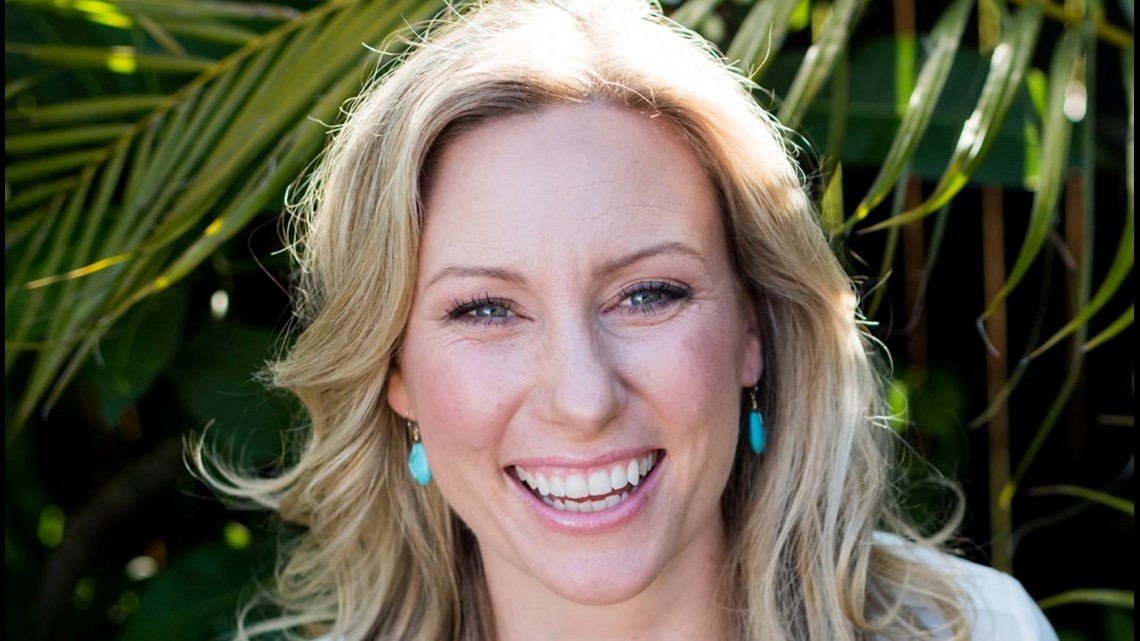 "A number of the officers, for reasons we do not understand, although they told us they were advised by the police federation not to, refused to come and answer questions," he said. "I've been privileged to have this job nearly 18 years, I've never had police officers who weren't suspects refuse to do their duty and come over to talk to us."
Freeman said they had no choice but to convene a grand jury and subpoena the officers.
In response to Freeman's statements that the police federation discouraged officers from giving interviews, Bob Kroll, president of the Police Officers Federation of Minneapolis, released a statement saying, in part, "The Federation takes great exception to this irresponsible statement."
Kroll said many of the officers asked to give statements had "no involvement whatsoever with the incident" and were confused why they were being asked to speak with the county attorney.
He went on to say, "For Mr. Freeman to say this, he is either lying or perpetuating a lie told to him."
The warrant that called for his arrest spells out the charges against Noor and provides a moment-by-moment narrative of the deadly encounter by Noor's partner, Officer Matthew Harrity. Harrity describes a situation that led both he and Noor to fear for their lives as Damond surprised them by unexpectedly approaching them from the back of the police cruiser. Harrity did pull out his gun, but held it to his side and didn't fire. Statements from Harrity say both he, and Officer Noor, felt a threat.
Damond's family said in a written statement that they're pleased that Hennepin County Attorney Mike Freeman decided to bring charges. They say they hope a strong case will be presented and Noor will be convicted.
Their statement says justice "demands accountability for those responsible for recklessly killing the fellow citizens they are sworn to protect."
"Justine's family in Australia and the US applaud today's decision to criminally charge Officer Noor with Justine's murder as one step toward justice for this iniquitous act," reads the full family statement. "While we waited over eight months to come to this point, we are pleased with the way a grand jury and County Attorney Mike Freeman appear to have been diligent and thorough in investigating and ultimately determining that these charges are justified. We remain hopeful that a strong case will be presented by the prosecutor, backed by verified and detailed forensic evidence, and that this will lead to a conviction. No charges can bring our Justine back. However, justice demands accountability for those responsible for recklessly killing the fellow citizens they are sworn to protect, and today's actions reflect that."
A community action group called "Justice for Justine" has demanded charges against Noor in Damond's death. The group announced it will hold a rally Tuesday at 6:30 p.m. at the intersection of 50th and Washburn Avenue South.
Noor fatally shot Damond on July 15, 2017 while responding to her call of a possible sexual assault in progress.
According to the warrant, Officer Harrity told investigators that he heard a noise that startled him and Officer Noor. Harrity said he perceived that his life was in danger and unholstered his gun, holding it to his rib cage, pointing it downward. He told investigators Damond approached their squad car from the rear driver's side then saw Officer Noor with his right arm extended. Harrity looked out the window and saw a woman, later identified as Damond, put her hands on a gunshot wound on the left side of her abdomen and say, "I'm dying" or "I'm dead," the warrant states.
WATCH BELOW: Timeline of the Justine Damond case
"Justine Damond's family deserves answers and they deserve justice. As I originally stated Justine didn't have to die," Harteau tweeted. "This tragedy was the result of the actions of one officer, of which we still don't know why. I ask people to continue to support the officers that provide selfless and honorable service every day to the citizens of Minneapolis."
While Officer Harrity cooperated with BCA investigators in the wake of Damond's death, Noor refused to share his side of the story and was not compelled to by law.
Freeman said, to his knowledge, Noor has not talked to anyone about what happened that night, except for his lawyer.
In September, the BCA turned its investigation over to Freeman's office for consideration of criminal charges against Noor. The county attorney promised a decision by the end of 2017 but it did not come. In December, a cell phone video was released of Freeman at a holiday party, with activists asking him why Noor had not been charged yet. Freeman said that he didn't have enough evidence to charge Noor, blaming investigators who "haven't done their job." The interaction was recorded without Freeman's knowledge and was posted extensively on social media.
In late January, Damond family attorney Bob Bennett told KARE 11 that a grand jury had been called to hear testimony in the case, a development the Hennepin County Attorney's Office would not confirm, citing the secrecy of the proceedings.
That testimony began in February, with more than 30 Minneapolis police officers subpoenaed to testify, including Officer Mohamed Noor's partner, Officer Harrity.
Just two years ago, while deciding whether charges would be filed against two Minneapolis police officers in the death of Jamar Clark, Freeman announced publicly that he would not use the grand jury system anymore due to its secret nature and lack of public transparency.
Still, despite the grand jury's recommendation, the county attorney says the buck stopped with him in this case.
"Let me be clear, the decision to charge Officer Noor is my decision and mine alone," Freeman said.
Officer Noor was hired by the Minneapolis Police Department on March 23, 2015, and had no prior law enforcement experience. He completed training at the Minneapolis PD Academy and was trained in numerous scenarios, intended to teach officers how to identify a threat, if any, before shooting.
Minneapolis Mayor Jacob Frey released a statement regarding the charges, saying while he's hopeful justice will be pursued, this is part of a much bigger issue between law enforcement and the communities they serve.
In a statement, Noor's attorney Tom Plunkett said, "The facts will show that Officer Noor acted as he has been trained and consistent with established departmental policy. Officer Noor should not have been charged with any crime."
Noor's first court appearance is scheduled for 1:30 p.m. Wednesday.