MINNEAPOLIS, Minnesota — A Minneapolis family-run restaurant will be competing in this year's World Pasty Championships in Cornwall.
Lands End Pasty Company, located in the Dinkydale Mall in Dinkytown, will travel to the UK for the international competition.
"So many English people have told us we should go over there because we could give them a run for their money," said Jon Earl, co-owner of Lands End Pasty Co.
Earl started making pasties about 10 years ago.
"It's a handheld pot pie. Now the true pasty is cubed beef, potato, rutabaga, onion, salt and pepper," Earl explained.
But Lands End Pasty Co. make all kinds of pasties; their pasties include one corner with apple pie for dessert.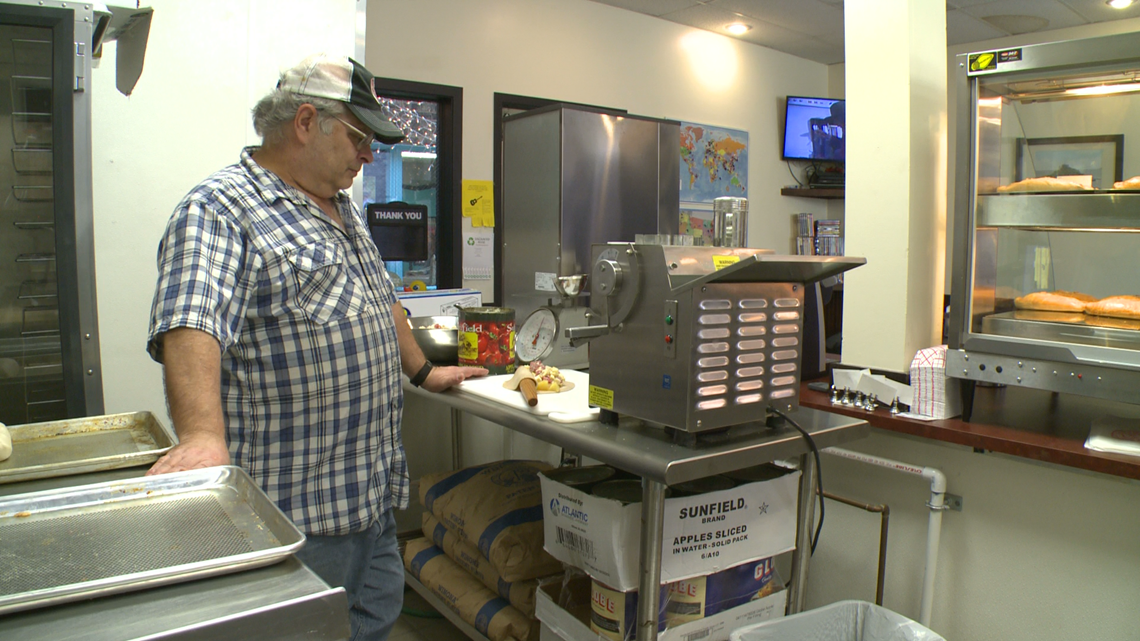 Earl runs the pasty shop with his nephew, Peter Jacobson.
"My uncle had this idea years ago. He had a friend who moved to the UK and he would visit them over there about once or twice a year and he ran into pasties there and visited Cornwall and kind of fell in love with the area," Jacobson said.
Lands End Pasty Co. is tucked away inside Dinkydale Mall; many discover the restaurant through word of mouth.
"Being this close to the University we meet a lot of different people from different backgrounds," Jacobson said.
Meghan Knudtzon, a graduate student in the chemistry department at the University of Minnesota, started coming here more than three years ago.
"I've been coming more or less every other week since then," Knudtzon said.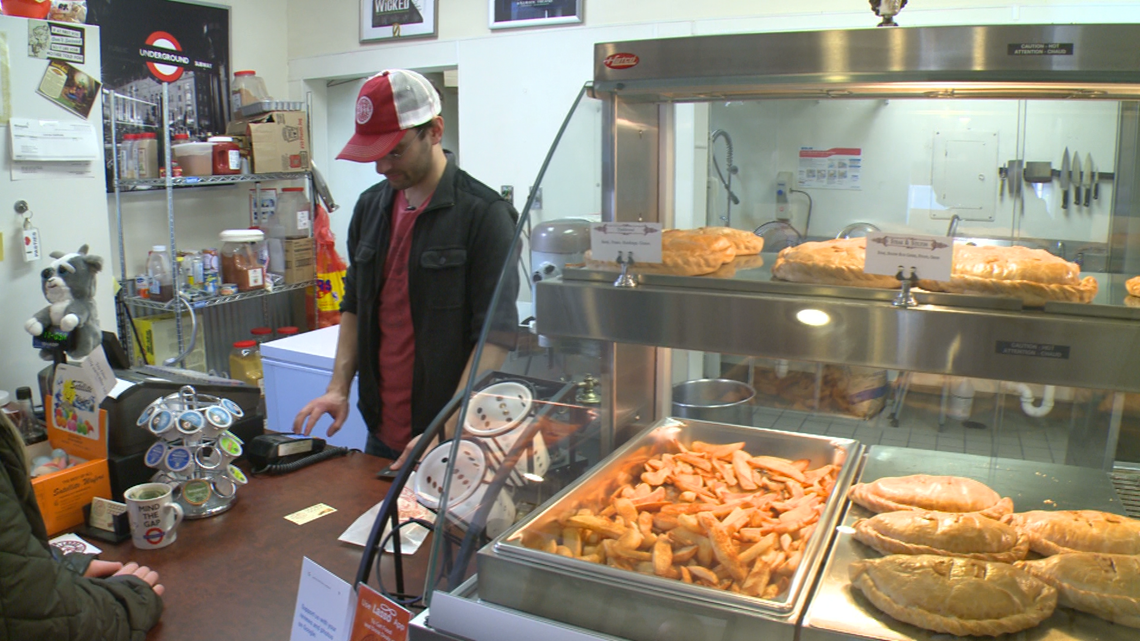 Jacobson said a local British meetup group stops in quiet frequently and they will soon be sponsoring a local cricket team.
"We're here 70-plus hours a week each so we don't have a lot of time outside of work. So this is kind of my social life, getting to know everybody that stops in. It's just been a lot of fun," Jacobson said.
Earl added, "I think we're pretty personable in here."
Earl and Jacobson will be entering in the open category with three different pasties: Venison, chicken wild rice and jerk chicken.
"I was pushing for them to do the venison at the competition because that one's my favorite but they're all delicious," Knudtzon said.
Earl and Jacobson will fly out Feb. 28 and the eight annual World Pasty Championships will take place at the Eden Project in Cornwall on March 2.
There is a GoFundMe page set up to help support Lands End Pasty Co. with travel expenses.