MINNEAPOLIS — According to Forbes, more than 44 million people in the U.S. are stuck with student debt, collectively owing $1.5 trillion.

But there may be hope for at least some students. And no, we're not talking about the promises made in presidential campaigns. This spring, Fatima Jeylani is set to graduate from the Carlson School of Management, where tuition for Minnesota residents is more than $31,000 this year alone.

Yet Jeylani has never needed to take out a student loan.

"It's going to feel amazing finally getting my diploma and walking on that stage," she said. "A lot of scholarships made it possible and one of those scholarships was definitely Wallin."

That's Wallin Education Partners. The 501(c)(3) organization gives each of its scholarship recipients $16,000 over the course of four years. And that's only part of it.

"They really give this whole support system in addition to their scholarship," Jeylani said.

Every scholar who receives an award is paired with an advisor. "Last winter break, I went on a study abroad trip to Ghana and that was an amazing experience for me but it was really hard for me to adjust and come back to school," Jeylani said. "My Wallin advisor was definitely the biggest help for me. She provided me resources and she was always there to listen to me. Any time I had an issue, she was like, 'Let's go grab coffee.'"

Once again, that's only part of it.

"Not only do they give you an advisor, but they also allow you to be in contact with your donors," Jeylani said.
The bottom line is, Wallin donors don't just write a check and bounce. Instead, they get to know the students they're supporting.

Jeylani recently had breakfast with her donors, Jill and Paul Kirwin.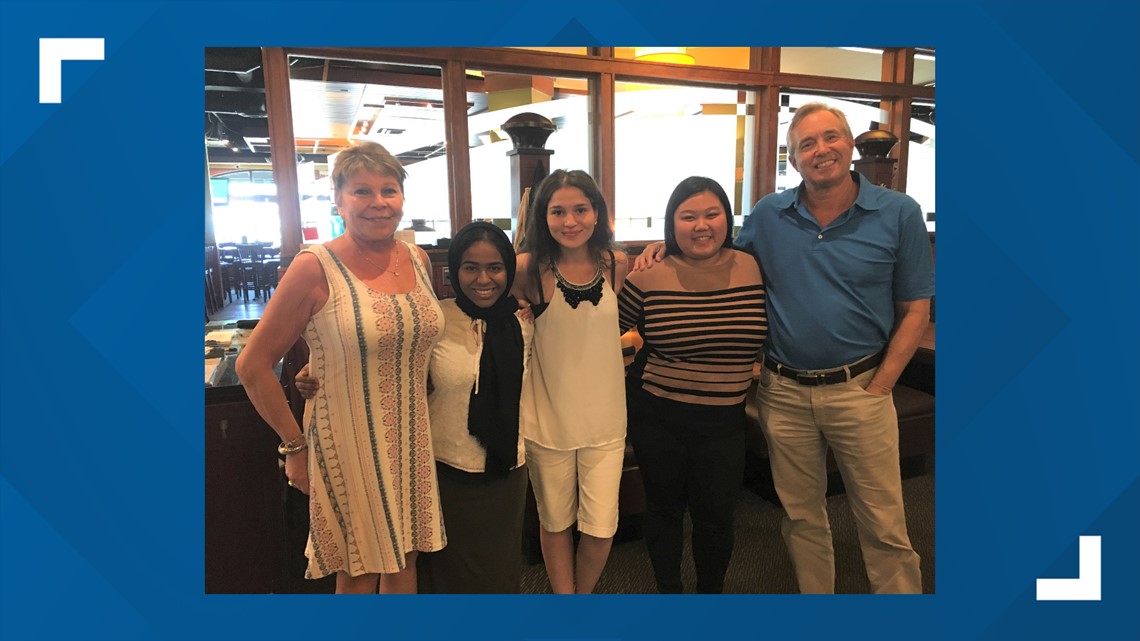 "That was really meaningful for me just to like not only see these people who are willing to invest in my education and future but also who are willing to make that connection with me," Jeylani said.

University of Minnesota alumna Stela Center says she had a great relationship with her donors when she was in school.

"I still do," Center said. "They know me well. We're friends."

Once a scholarship recipient, Center is now Director of Advancement with Wallin Education Partners.

"I owe a lot to this program," she said. "The biggest piece, when we talk to our donors, is, why are you supporting students through our program? It's because we have these strong results."

For the last decade, Wallin scholar graduation rates have been higher than 90 percent.

"Which is some of the best results in the country that we've seen for the demographic of students that we serve," Center said.

This year, for the first time, Wallin is serving as many as 1,000 students. Around 80 percent are students of color and 70 percent are first-generation college students. Also for the first time, the organization has expanded its scholarship program to include community colleges. 50 community college students were awarded the scholarship with plans to begin school this fall.

Previously, scholarships were solely available for students attending four-year colleges and universities in Minnesota, Wisconsin, North Dakota, South Dakota, Iowa, and at Historically Black Colleges and Universities nationwide.

It's all possible because of the donors. In 1992, Win and Maxine Wallin developed the scholarship. Today, 75 donors financially contribute to the cause. They range from individuals to corporations.
Matt Ladhoff was once a donor partner. He worked at 3M in corporate philanthropy.

But now, he works for Wallin as manager of College to Career Initiatives.

"I joined because we're launching a new initiative to help connect students with internships and other professional opportunities," Ladhoff said.

Yeah, it's hard to leave something doing so much good.

KARE 11 Sunrise reporter Kiya Edwards knows that firsthand. She was a Wallin scholar, too. Her donors were Joan and Ron Cornwell.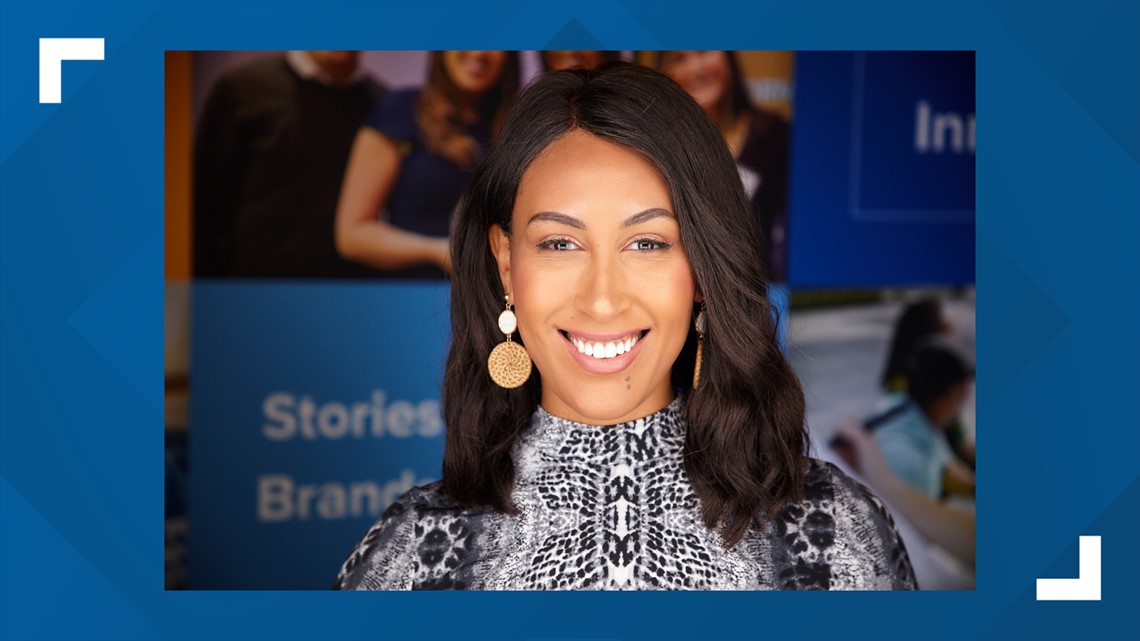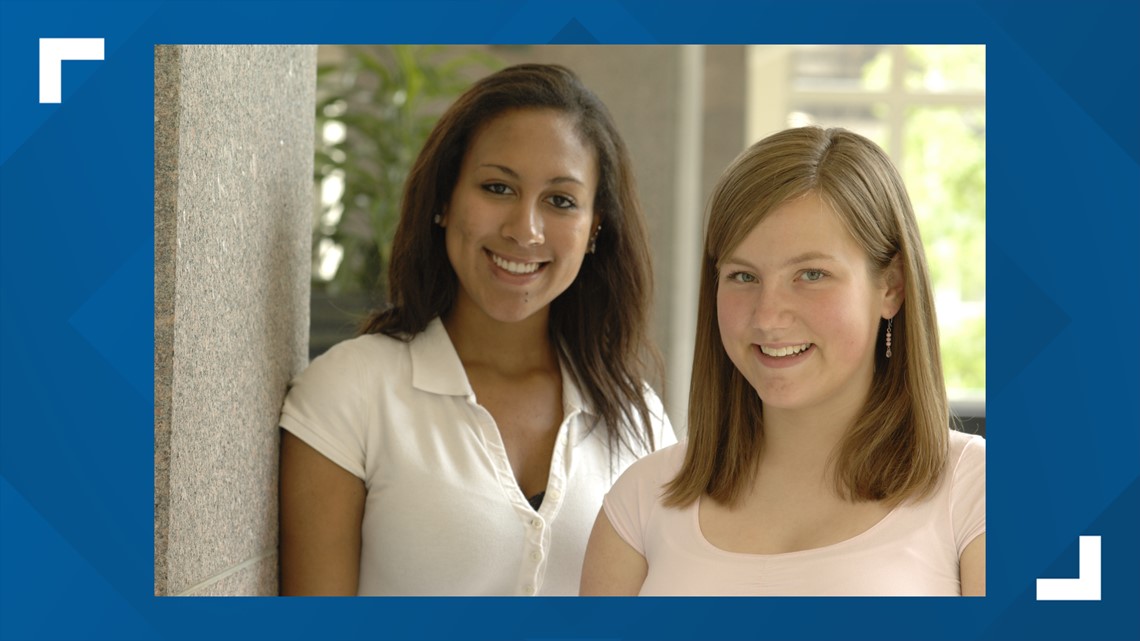 "My donors are the reason I have an education," Edwards said. "My education is the reason I'm qualified to tell this story as a KARE 11 journalist."

Every year, Wallin Education Partners works with high school college and career counselors, ensuring students apply for the program. There are 52 Minnesota high schools where students are eligible to apply.

Columbia Heights High School is one such school. Jeylani graduated from there in 2016.

According to the Minnesota Department of Education, that year, 78 percent of students were students of color and 78.4 percent of students were on free or reduced lunch.

"I definitely came from a high school that didn't have a lot of access to opportunities that other schools may have and so I think that definitely shaped me into being someone who cared about school and being someone who worked towards college," Jeylani said. "They instilled in us really good values and really good skills in order for us to prepare for college."

In fact, in 2016, Columbia Heights High School was recognized as AP District of the Year.

Today, Jeylani is majoring in management information systems with a minor in African-American and African studies. She plans to attend the Fall 2019 Undergraduate Career and Internship Fair at her school.

"Hopefully securing a job," Jeylani said.

There is a whole support system that believes she will.