LONGVILLE, Minn. - Some sad news about one of our canine friends.
Bruno, the wandering dog of Longville, passed away after being hit by a car Sunday morning along Highway 84.
The big brown dog was featured two summer ago in a Boyd Huppert's Land of 10,000 Stories segment. By then he'd already become legendary around Longville for his daily 4-mile walks to visit his friends in town.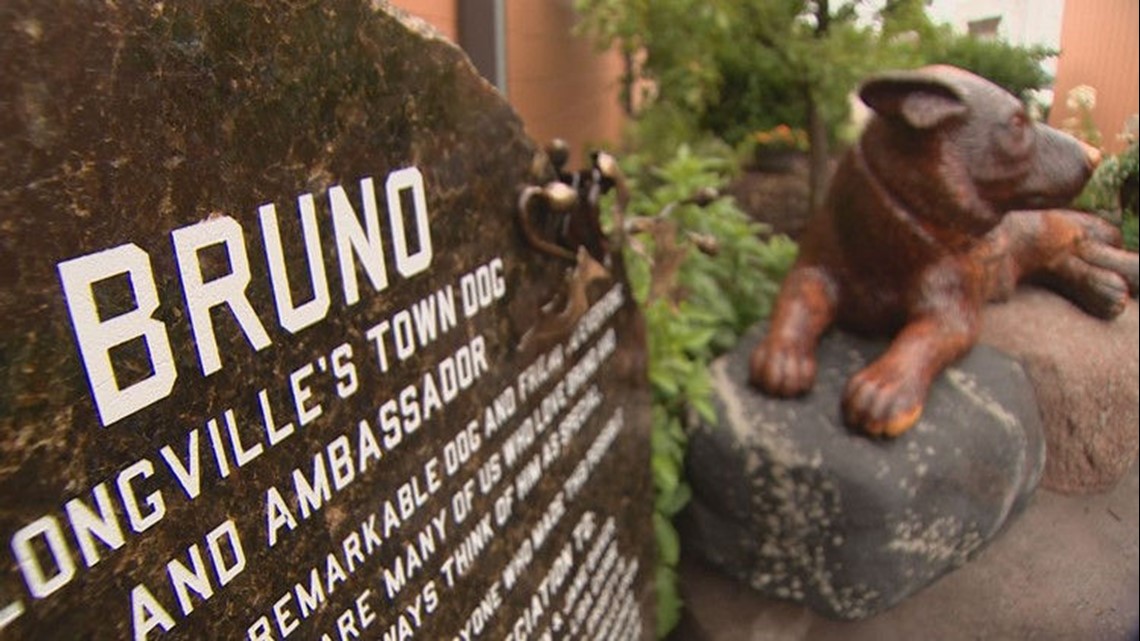 As a sign of affection, Longville named Bruno its "town dog" and erected a statue in his honor. Last summer, he was grand marshal of Longville's 4th of July parade.
Bruno was 15 years old, a good run by most standards.