When Jake Patterson made his first in-person court appearance last month in Barron County, Wis., he uttered only seven words.
In the letter, Patterson indicated he plans to plead guilty later this month and said he has "huge amounts" of remorse and regrets. He expressed a desire to avoid trial for the sake of Jayme Closs and her relatives, and he said his actions back in October were "mostly on impulse."
However, Patterson gave only short and vague answers to specific questions about motive.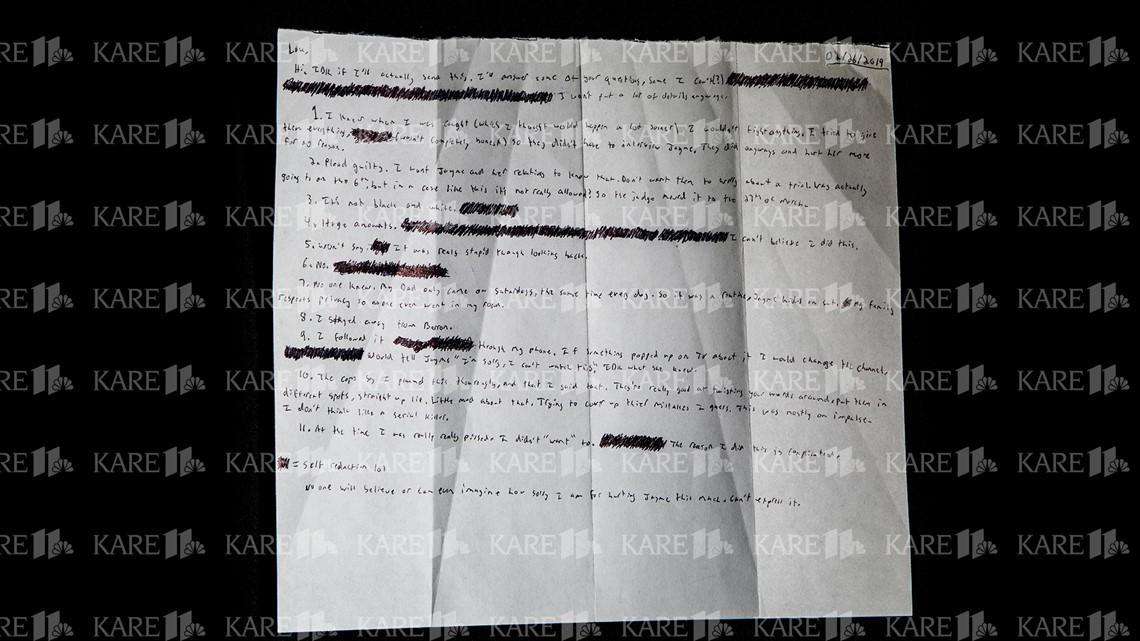 That's not surprising to Dr. Michael Thompson, an expert with years of experience giving psychological evaluations for courts.
"Offenders like this are usually quite secretive as to their reasons why," Thompson said. "He's afraid people won't understand. And many people won't."
Thompson said it's "impossible" that Patterson acted impulsively. According to the criminal complaint, Patterson scouted the Closs home twice and even shaved his head to avoid leaving DNA at the scene.
"Offenders like this virtually always have a plan," Thompson said.
In Thompson's opinion, the remorse expressed in Patterson's letter could mean a few different things.
"Remorse tends to go hand-in-hand with being caught," Thompson said. "They (may) want the court and prosecutor to know that, to lessen the charges or sentence. Other times, offenders actually show some remorse when they're separated from their actions."
In this case, however, Patterson likely won't be able to avoid a life sentence even if he pleads guilty — no matter what he wrote in the letter.
"There isn't anything in the letter that's going to aggravate his charges or sentence — nor is there anything that will mitigate or lessen the charges either," Thompson said. "I don't see it being all that effective either way."
In terms of Patterson's mental competence, Thompson said he wasn't able to determine that from a handwritten letter.
"Competency is a difficult thing to speculate on," Thompson said. "Meeting with a defendant and interviewing a defendant is absolutely vital to establish competency."