MINNEAPOLIS - The Hennepin County attorney says he doesn't yet have enough evidence to charge a Minneapolis police officer who killed an unarmed 911 caller this summer, blaming investigators who "haven't done their job."
Officer Mohamed Noor shot Justine Ruszczyk Damond in July when she approached his squad car after calling 911 to report a possible sexual assault.
Hennepin County Attorney Mike Freeman is weighing whether to charge Noor.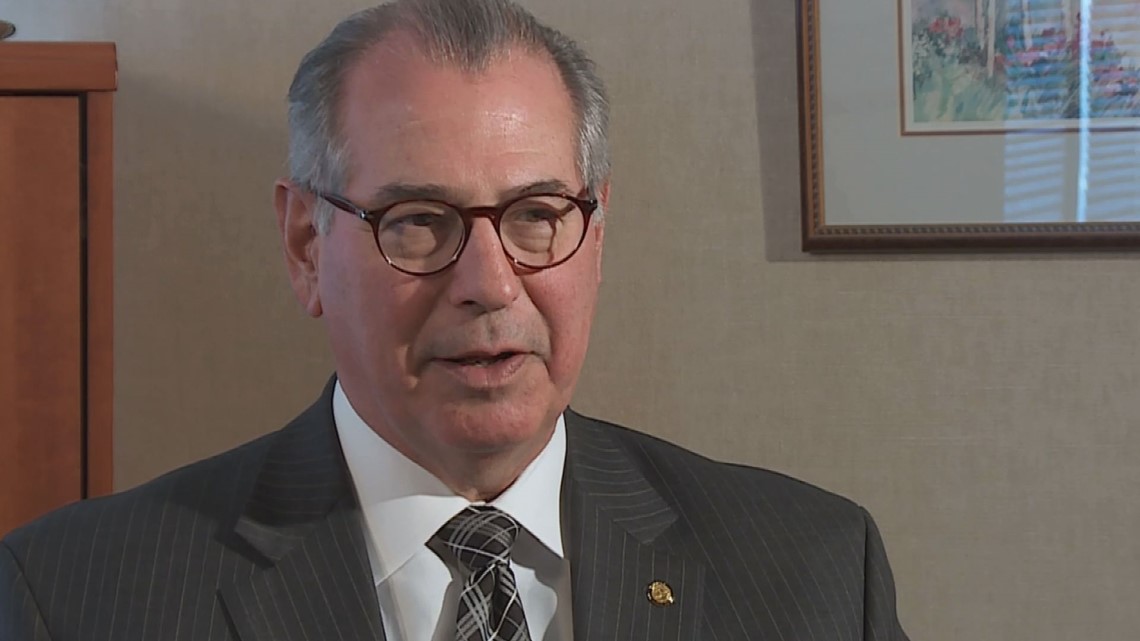 The activists captured in the video questioned Freeman on why he hasn't made a decision in the case yet and what is taking so long. Freeman responds, "I've gotta have the evidence and I don't have it yet."
It's not clear if Freeman was aware he was being filmed and he's only seen sporadically during the video.
He later states, "Let me just say, it's not my fault. And if it isn't my fault, who didn't do their job?"
Freeman's office released a statement to KARE 11 which said, "We are working diligently on the case to complete the investigation as soon as possible. Beyond that, we cannot comment at this time."
Minneapolis attorney Bob Bennett, the attorney for Damon's family, tells Minnesota Public Radio that he hopes the state Bureau of Criminal Apprehension hasn't "irretrievably damaged the evidence, or failed to recover evidence" in Damond's the shooting death. He calls her death a crime.
A spokeswoman for the BCA, which is leading the investigation sent the following to KARE 11, "The BCA presented its case file to the Hennepin County Attorney on Sept. 12, and continues to work with that office regarding this ongoing investigation. The BCA conducts the majority of officer-involved shooting investigations in Minnesota, and the collaboration between prosecutors and investigators as a case file is reviewed under the statutes is a typical part of the review process. State law prohibits us from providing additional details because it is an active investigation. As you know, the entire investigative file will be available once the case is closed."
Noor has refused to talk to the BCA. His attorney, Tom Plunkett, offered the following statement.
"The loss of Justine Ruszczyk Damond is a tragedy. Officer Noor personally extends his continued condolences to her friends and family for their loss."
He continued, "I am very concerned about what Mr. Freeman had to say about Officer Mohamed Noor. No lawyer wants their client placed under a Christmas tree as a present to a vocal segment of the community. That said this case is about an officer that followed procedure and training. This lead to the death of a very fine person which is a horrible tragedy, but not a crime. Investigators gather evidence, they don't create it. That is their job. I am concerned by any supplemental investigation - especially if it is directly overseen and influenced by the County Attorney."