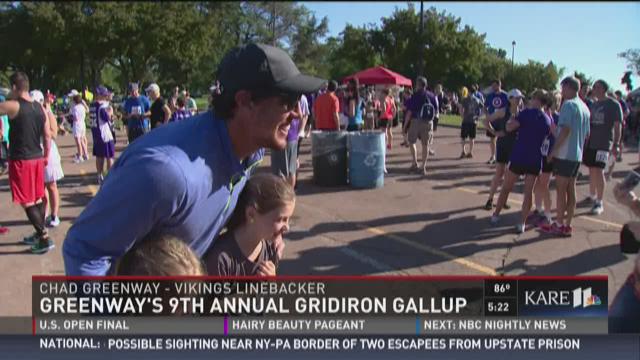 MINNEAPOLIS -- Chad Greenway has put together a great career on the field for Minnesota -- and he's become just as well known off of it for his commitment to serving the community.
On Sunday, his ninth annual Gridiron Gallop took place at Lake Nokomis. Fans ran and walked, many with or in memory of their fathers, Including Chad who lost his father in December to Leukemia.
Money raised goes to Greenway's Lead the Way Foundation.