BLOOMINGTON, Minn. - Grumpy Cat did not look pleased to be in the Mall of America's Rotunda on Saturday, but that doesn't mean she wasn't having a good time.
Grumpy Cat visits MOA

The famous feline always looks grumpy, a trait which helped her rise to fame in 2012. A picture posted online of Grumpy went viral, and the kitty's pout quickly became one of the most recognizable internet memes.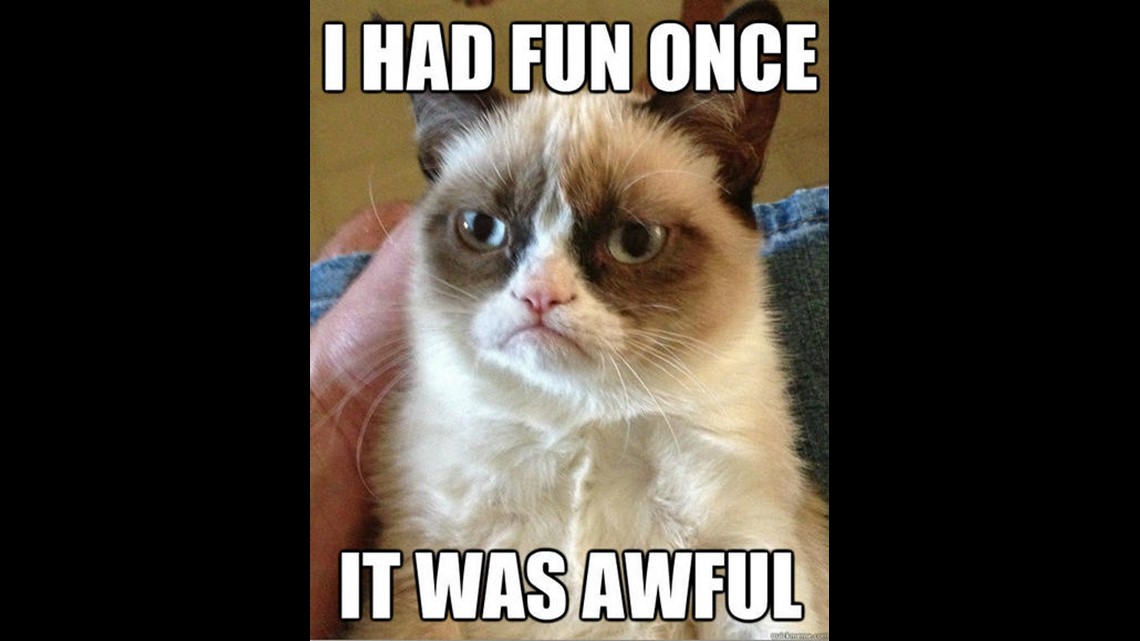 Grumpy Cat was at the mall for the Minnesota Lottery's Cat Scratch Party. The party was promoting new scratch tickets with Grumpy Cat's face on them. Visitors of the mall were able to buy Grumpy's new tickets and scratch them off in the Rotunda.
The party had a place to take cat-themed pictures and a kitten-cuddling booth.
The first 300 people in line got a wristband for a meet-and-greet with Grumpy Cat.
In person, Grumpy Cat is much smaller than she appears online. Grumpy has feline dwarfism, and it just proves that good things come in small packages.
Grumpy Cat's owner, Tabatha Bundesen, or 'Tabby,' said she originally called her cat Tardar Sauce. Now, Bundesen said she only calls Grumpy Cat, who turned 6 this year, by her real name "when she's in trouble."
Bundesen said the only thing that makes Grumpy Cat really grumpy is public appearances.