MINNEAPOLIS, Minnesota — For Seth Duin, music is a way of spreading joy and bringing people together. But that became harder for the Twin Cities musician to do as events started to get cancelled due to COVID-19.
"To watch kind of all your work wash away over the course of the week is kind of a huge bummer for a lot of us," said Duin, who also is a communications contractor.
With gigs canceled and about $2,000 in work lost so far, Duin needed to get creative.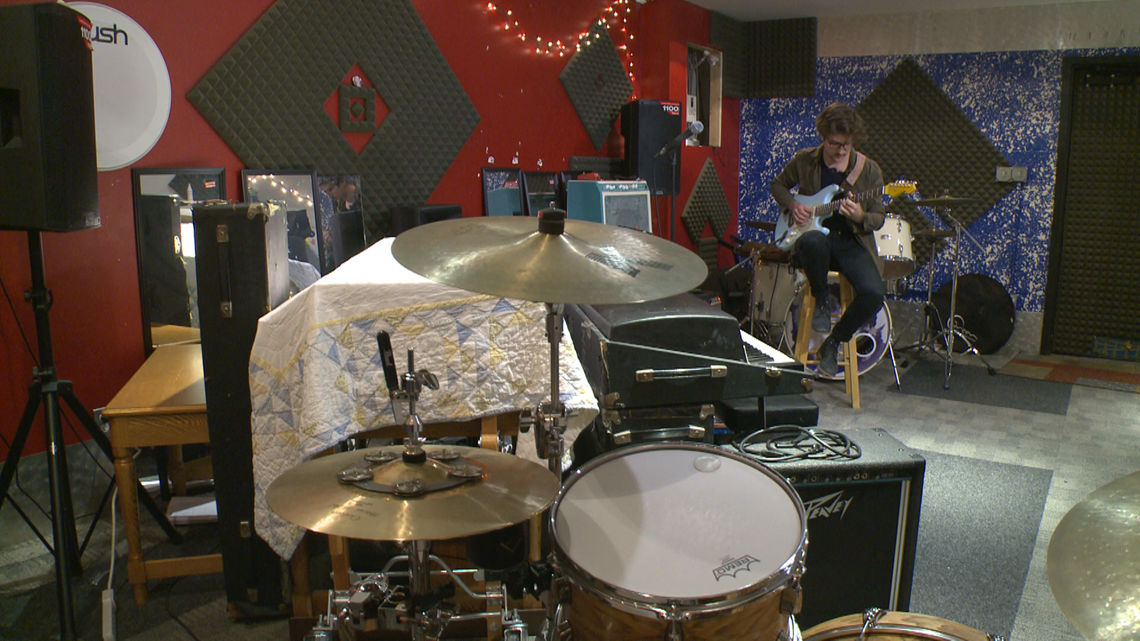 "As a musician, you don't want to be complicit in bringing a group of people together," Duin said.
So he put out a call on social media: Venmo $5 to @SethDuin, share a picture of your pet and he'll create a theme song.
While looking at a picture of a dog named Trixie on Twitter, Duin observed that the dog is tiny, has its tongue sticking out and a little bend to her ears. He then created a 15 second song for the dog. All of Duin's pet theme songs are 100% ad-libbed. He then adds autotune and vocoding to it.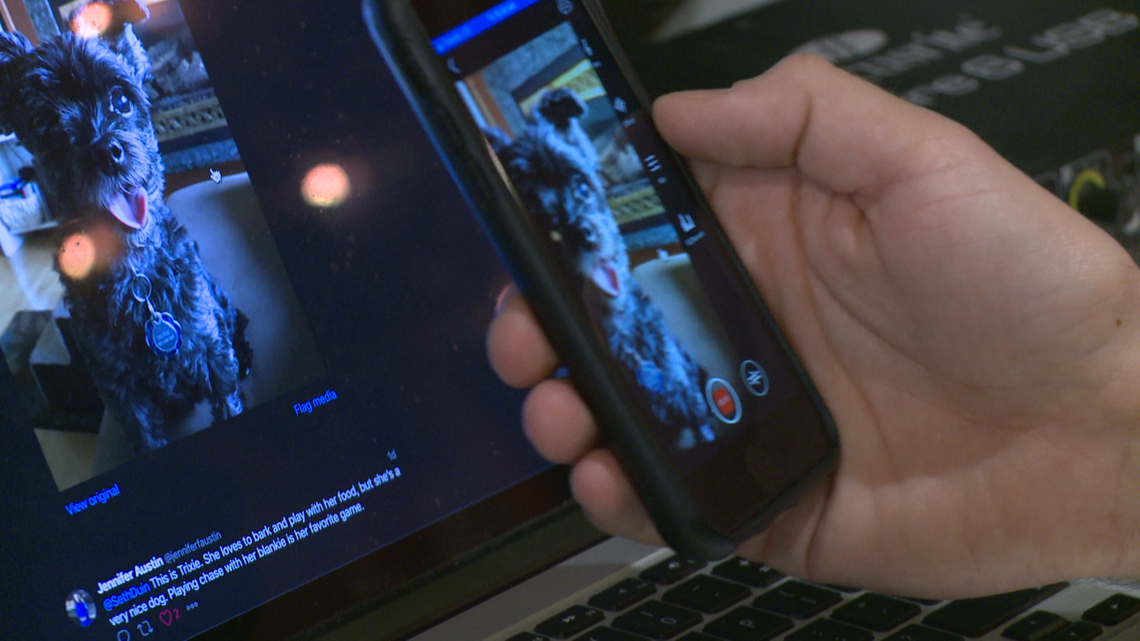 "I can't help but laugh sometimes in the middle of the recording," Duin said.
The idea first came to him last year as a way to beat the winter blues while living in Canada. To cheer himself up, he started going on pet adoption sites and singing songs based on their pictures. Then he started getting requests.
"I was like, 'Wow, how did I do this?' Like people are sending me unsolicited photos of their pets and this is the greatest thing in the world. So I kept recording those videos for just random people," Duin recalled.
On Monday, he brought the Twitter thread back. He's already received about 100 requests.
"Last night I had someone who sent me an ultrasound of a dog that is about to be born that they're going to have and last night I had someone send me a squirrel that's sitting outside their house," Duin said.
On Wednesday, Duin sang a song for the squirrel, that went, "He's a chunky looking squirrel. His name is Circle Gets the Square. He's got his hands on his vest and a fluffy tail. Hanging out on the porch. I want to hang out with you. You've been eating nuts all winter. Circle Gets the Square. He's a big fat squirrel."
Duin is also using the opportunity to give back. $1 from every video goes to the nonprofits Open Arms of Minnesota and Feeding America.
"There are a lot of people who can't afford to put food on the table or even keep the roof over their heads," Duin said.
The videos are spreading joy during a time of uncertainty. Duin said he loves seeing people request videos for loved ones who need a pick-me-up.
"Something this goofy and this kind of dumb thing is actually making people smile in a time of a lot of anxiety," Duin said.
Social distancing while spreading joy.
If you're interested, Venmo @sethduin $5 and send him a picture of your pet on Twitter @SethDuin.