CHANHASSEN, Minn. — Towards the back of the Chanhassen Library sit several plastic boxes, labeled "Memory Maker Kits."
They're intended for caretakers of people with Alzheimer's or dementia, as a way to help spur memories and spark conversation.
"Instead of trying to talk to the person and try to ask them questions about their past or memories, it's easier to have an item to look at, like a visual, or music that might spark a memory," said librarian, Maren Wilbur.
Every library in Carver County offers the kits, which can be checked out just like you would a book.
Every kit includes something visual, something auditory and something tactile.
"A lot of times a person with memory issues they just need something tactile to hold onto," said Wilbur, while holding a "fidget toy" in one of the boxes.
In the same box, Wilbur pulled out a CD.
"Rick Nelson's 'Garden Party'", she explained. "A lot of people with memory loss ... respond well to music."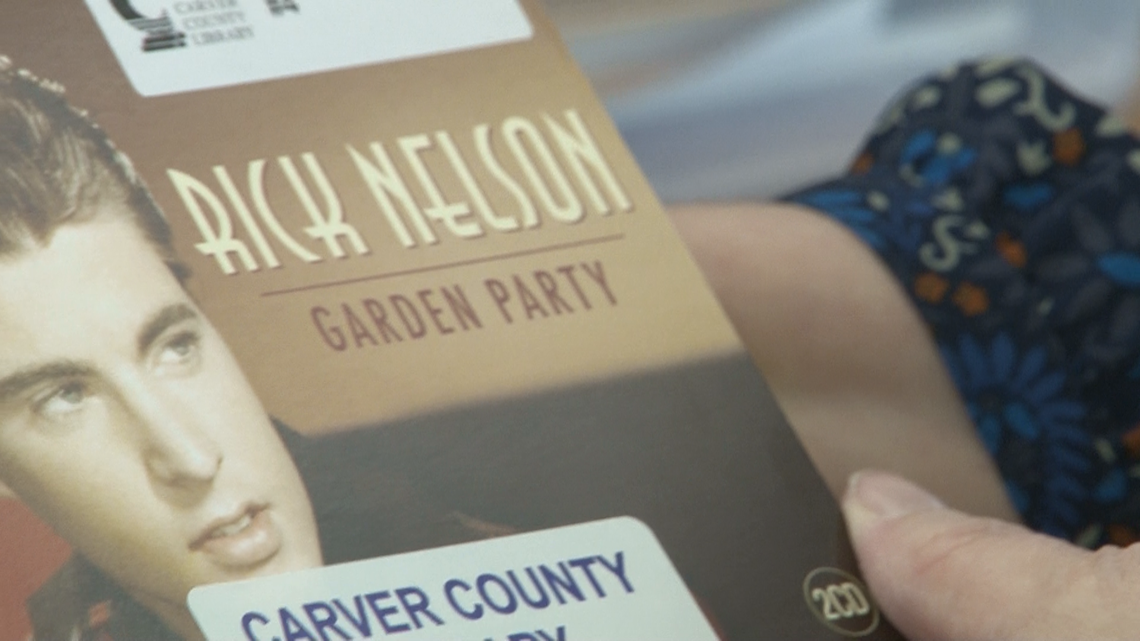 The kit's biggest purpose is to help prompt conversation between a family member and their loved one with memory loss.
"I used this with my mom and we probably spent an hour together just sitting and looking at the pictures and talking together about how beautiful they were," said Wilbur of a book about flowers included in the kit. "It was really a nice memory, and that is what the kit is intended for."
There are 21 kits across Carver County. They are funded by a state grant.
This fall the library is also offering help for caretakers from ACT on Alzheimer's. A hands-on caretaker from the group will be at the Chanhassen Library to answer questions from 1-3 p.m. on the following dates:
November 6
November 13
November 20
November 27