SHAKOPEE, Minn. – Jennifer Griffith stands without fear of judgment inside a Scott County courtroom, facing the same judge for the 27th time.
The young mother and recovering heroin addict now understands how her story could have ended, facing prison or death.
Griffith, 22, of Shakopee, and Scott County District Court Judge Christian Wilton agreed to allow KARE 11 cameras inside her final probation review hearing to give hope to other struggling addicts.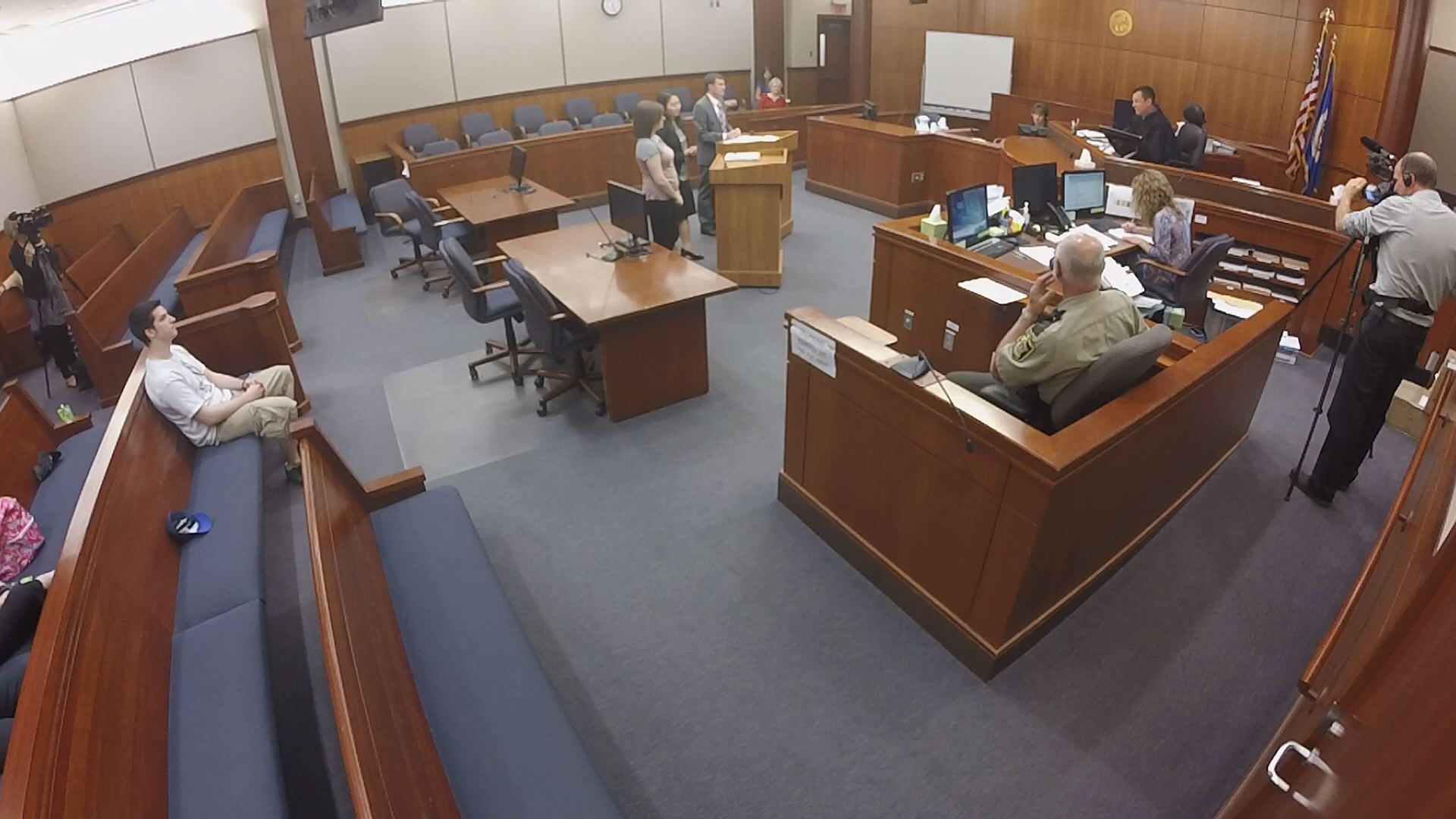 An afternoon chasing her 2-year-old son Jaxson is proof of how far Griffith has come, and on a walk just blocks from her Shakopee home, she passes the county jail, where she has served time. To Griffith, it's still a reminder of how close she is stepping backwards into her former life.
"That's one of the reasons I'm grateful to be a heroin addict, because I wouldn't have been grateful for the little things in life," said Griffith.
Griffith has struggled with addiction since age 12. By 13, she nearly died from alcohol poisoning. By 16, she began taking OxyContin, which quickly led to a heroin addiction. The high achieving high school student became homeless with a consistent address in jail, arrested for getting caught using drugs, charged with fifth-degree drug possession.
"I thought alcohol was bad but heroin was worse, I needed it, I didn't have a choice anymore," said Griffith.
Heroin's grip did not stop even when she became pregnant, a new life growing inside her, innocent and already determined by the time she walked into Judge Chris Wilton's courtroom.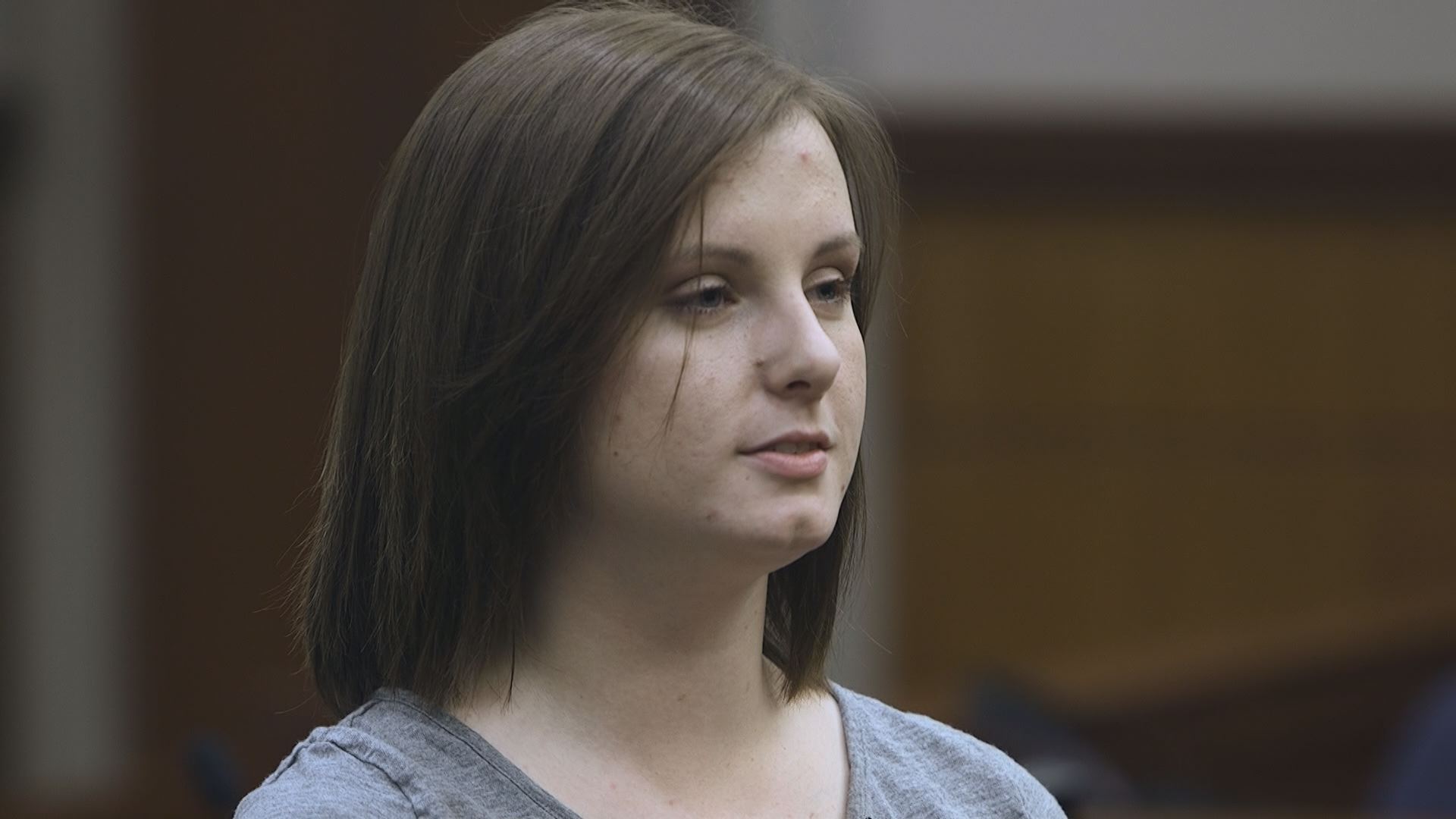 "The allegation was at that time she was using heroin while being 8 months pregnant. She had been nothing short of a nightmare probationer," said Wilton. "So at that point I think I made a choice anyone would have made, to lock her up."
Her son Jaxson was born in custody at St. Joseph's Hospital with his mother, but without a choice. In his first weeks of life, he needed methadone for opiate withdrawals.
"Seeing him sit there and shake and cry for no reason, just trying to be comfortable, that is the hardest part ever, I did that to him, no one else did that to him, I did," said Griffith. "I thought my life was over and my baby was going to get taken away."
Griffith could have faced up to a year in prison, but Judge Wilton also had a choice. He brought her into court every few weeks under strict supervision, a new approach he often uses with young addicts and will continue to use when the Scott County drug court opens in October 2016.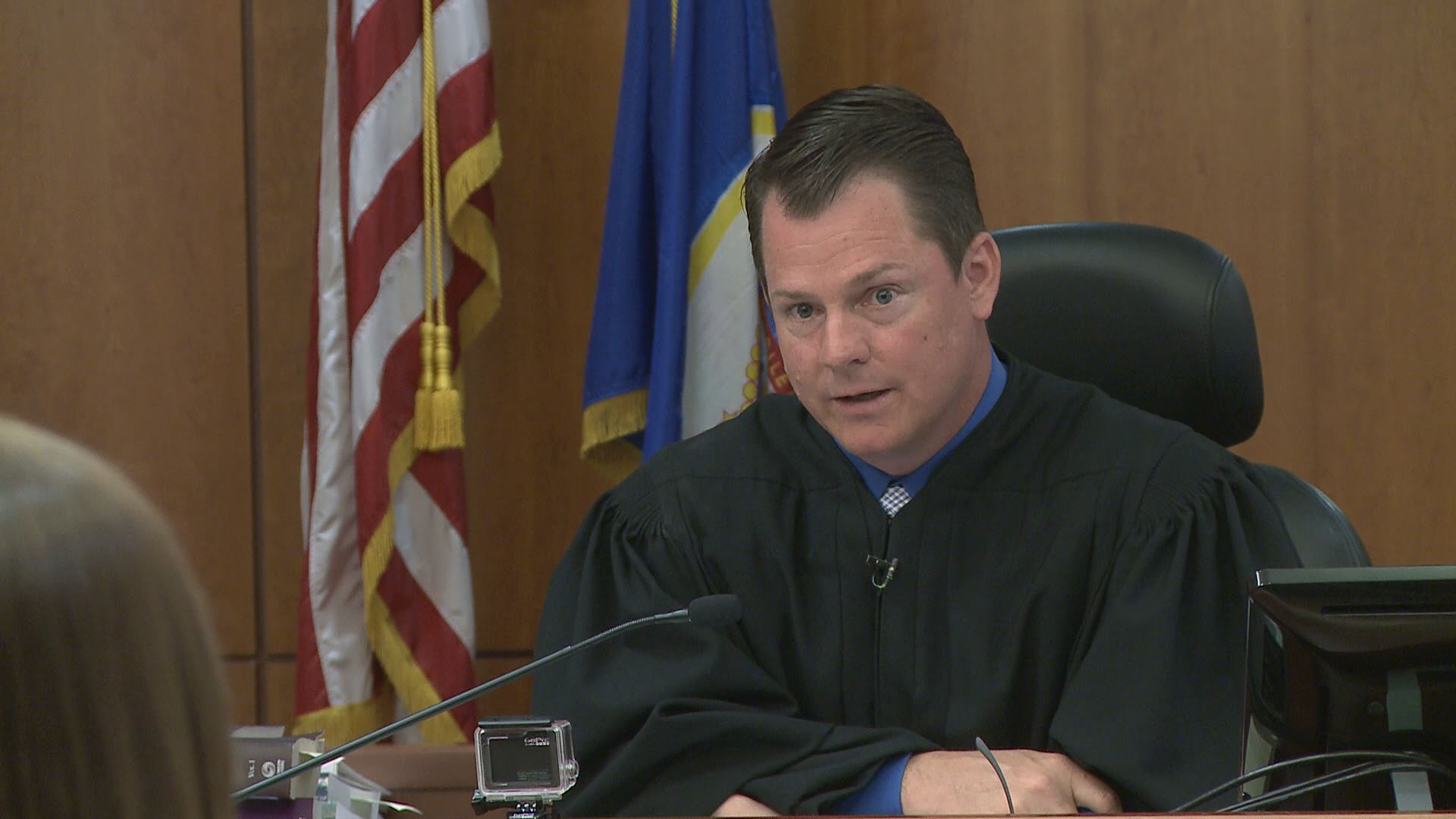 Judge Wilton challenged her with small goals, staying sober and in treatment, beginning school, and looking for employment.
"As a judge, you've got to be compassionate. Somebody like Jennifer Griffith comes in and is screaming for help. Addiction is a disease, it's baby steps, it's day by day, week by week," said Judge Wilton.
"You hope that if you can turn one person's life around like Jennifer Griffith, you think about the cycle that is potentially broken here and what it means to her son to not have to deal with that," said Wilton.
Even staying sober for her son, Griffith relapsed twice, even overdosed once. Wilton sentenced her to spending weekends in jail away from her child.
"It was a punch in the face. He said, if you are not going to make a decision for the innocent human inside you then I will," said Griffith. "I don't know what he saw in me. Somehow he saw my determination and that I wasn't a horrible person, that I was a person who had a problem. And I still always wonder, why didn't he give up on me?"
But after two and a half years, Griffith's many small steps led her to a new home, a healthy child, to her fiancé, and to an unfamiliar place -- a future.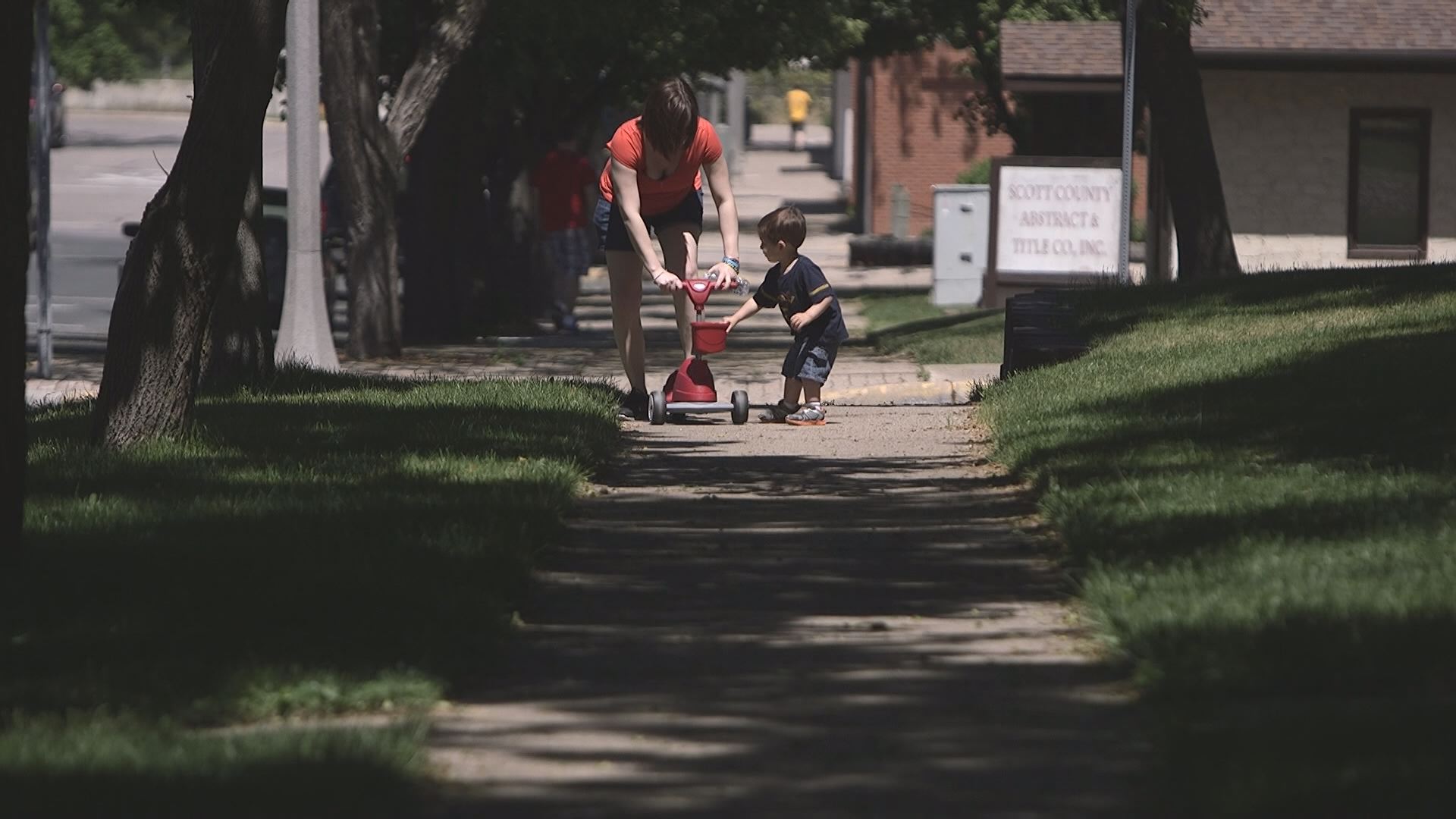 On June 3, she appeared in Judge Wilton's courtroom for the last time. To her surprise, he discharged her from probation.
"Alright, Ms. Griffith, you have earned it and then some. You are sober for 444 days -- 444 days is nothing but astounding. You have so much to accomplish and give. You are bright, and I expect fantastic things out of you, congratulations," said Wilton.
"Are you proud of yourself? I'm proud of you," Wilton added.
"I'm happy for a change," she told him.
Griffith will graduate in December from the Minnesota School of Business and next will pursue a marketing degree. She's the secretary of Crystal Meth Anonymous but will start Minnesota's first Heroin Anonymous group. She's engaged to be married to a man also in recovery, and asked Judge Wilton to marry her and her fiancé next fall.
The milestone brings relief, especially for Griffith's mother, who couldn't hold back her tears in the courtroom, understanding how the path of heroin usually ends prison or death.
"I'm glad it's done, you have to learn to love at a distance," said Carrie Martin, Griffith's mother.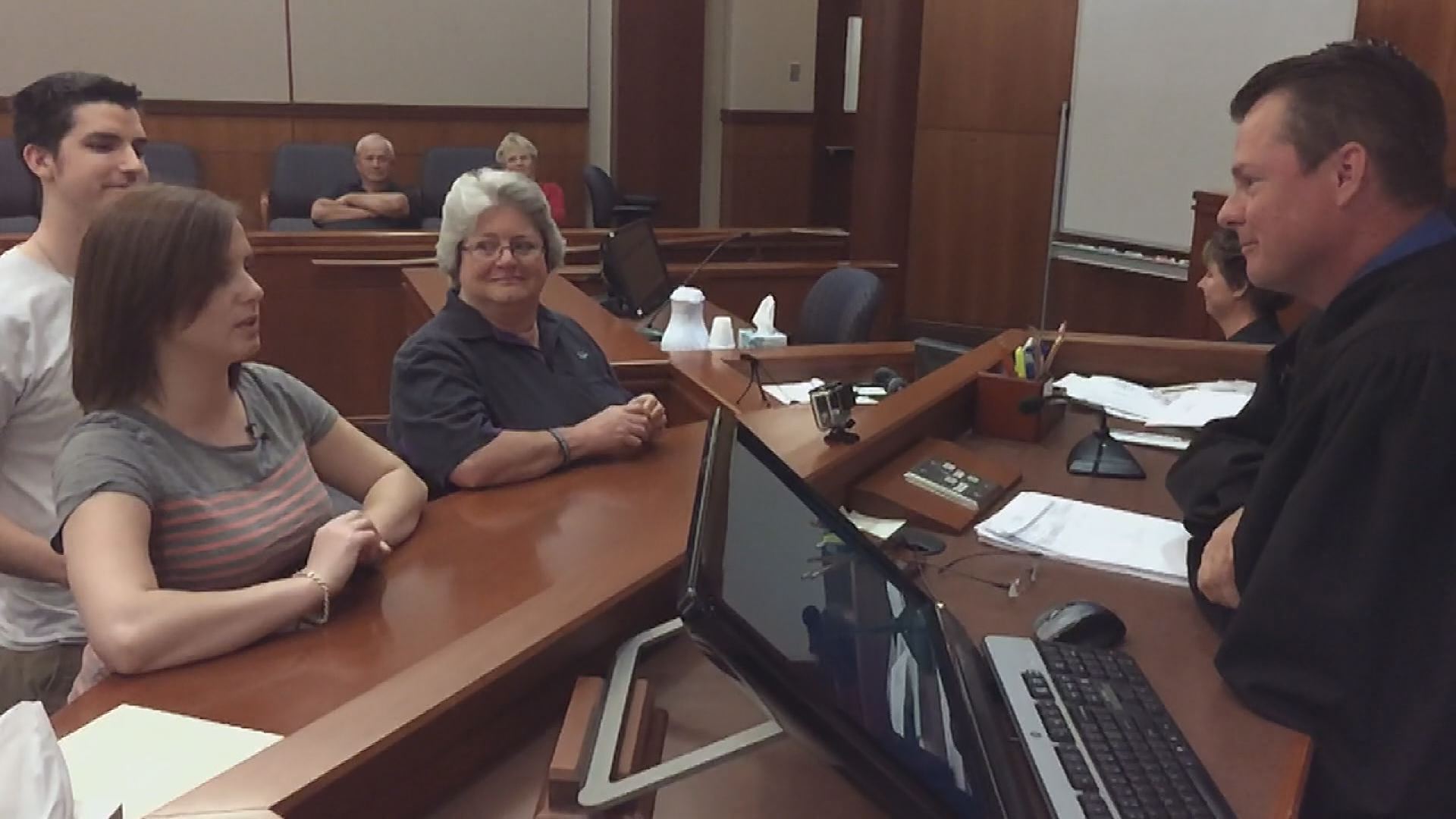 Judge Wilton said of all the cases he's presided over, Griffith has come the furthest.
"The key to these younger users is patience, if you are going to send them to prison at the first little bump in the road, you are going to send everybody to prison, because nobody who is addicted to heroin comes in, stops tomorrow, and then lives their life," he said.
Judge Wilton said Scott County courts charged a total of 200 drug cases in 2011. Not even halfway into 2016, he said the courts have seen the same number of cases, 200, a dramatic increase in a five-year span.
A tortured journey led Griffith to Judge Wilton's courtroom, and she now wants the public to consider her doorway out of the cycle.
"If I didn't meet Judge Wilton, I would have kept going until I died. Somehow he saw something and I'm lucky he did. He saved my life," said Griffith.