WASHINGTON, D.C. – Congress has taken a major step toward letting veterans get life-saving organ transplants closer to home.
The U.S. House passed a bill Tuesday allowing the Department of Veterans Affairs to pay for transplants done at non-VA hospitals rather than forcing veterans to travel cross-country to a VA facility.
The bill passed with broad bipartisan support. Congressman Tim Walz (D-MN) called it a "smart, common sense" way to "eliminate barriers to high quality transplant centers."
The action comes in the wake of a joint investigation by KARE 11 and other TEGNA television stations that documented how sick veterans were being forced to travel long distances to get their operations, sometimes with deadly consequences.
"How many patients do you think unnecessarily died?" VA whistleblower Jaimie McBride was asked.
"Thousands," replied McBride, a VA Transplant Program Manager from San Antonio, Texas.
Last year, McBride provided KARE 11 with records showing he had been sounding the alarm to officials in Washington about deadly delays in the VA's transplant program.
"The problems have not been solved. Period," he said at the time.
McBride said the VA routinely requires veterans to travel thousands of miles to one of its own transplant centers. There are 14 of them, but each one only does certain types of transplants.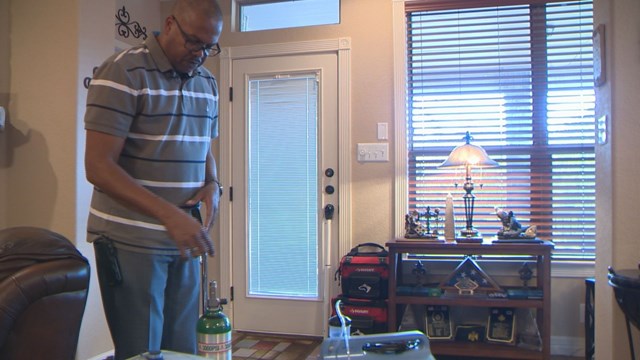 Aaron Arch, an Army veteran living in Texas, was told he had to get his lung transplant in Wisconsin.
"If something doesn't go as well as hoped, that would be where my story would end," Arch said. "It's a long way from home."
Uprooting patients and their families for transplant surgeries and often lengthy recoveries isn't just inconvenient, it can be dangerous. A study published in 2014 by the University of Pennsylvania found greater distances between veterans and their transplant facility increased the risk of death.
A Minnesota widow believes her husband's case is a prime example.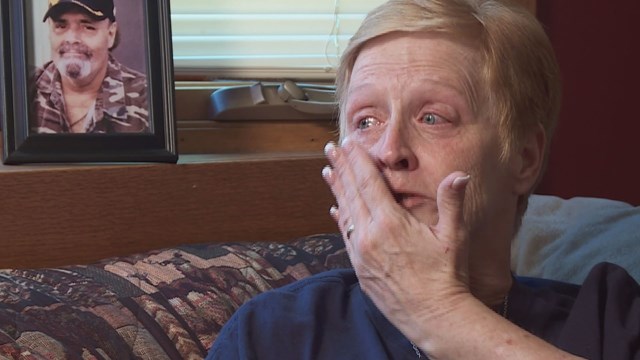 Pam Moore's husband, John, had to travel repeatedly to a VA hospital in Texas. The Army veteran died waiting for a liver transplant.
"And he didn't get it," she said. "My husband should have been home. Not in Texas."
Rep. Neal Dunn (R-FL), a former Army surgeon, says KARE's investigation revealed a VA system that makes no sense.
"I applaud you," Dunn told KARE 11. "I read your article on the subject – outstanding. Yeah, I didn't really realize until you talk to people who've been through this, it's hard to imagine a bureaucracy actually comes up with answers like that."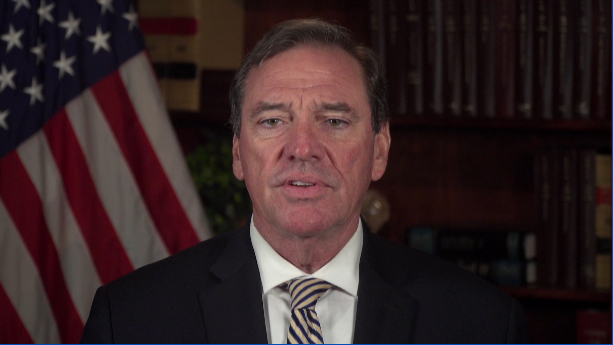 To fix the problem, Dunn introduced the "Veterans Increased Choice for Transplanted Organs and Recovery (VICTOR) Act of 2017." As approved by the House, it would allow veterans who live more than 100 miles from one of the nation's VA transplant centers to seek care at a non-VA facility.
"Once you lay out the facts for everybody, it's pretty obvious that this is the right way to proceed," Dunn said.
"The VICTOR Act will remove unnecessary obstacles facing veterans in need of organ transplants, making it easier for those who have served our country to receive life-saving surgery," Dunn added.
The measure now moves to the Senate. Rep. Dunn says he hopes for quick action to get it to President Trump's desk by the end of the year.
If you have a suggestion for a KARE 11 investigation,
or want to blow the whistle on fraud or government waste,
email us at: Investigations@kare11.com