In the wake of the mass shooting at an outdoor concert in Las Vegas, Michael Rozin, president of Rozin Security and a consultant for the Minnesota Super Bowl Host Committee, sat down with KARE 11 reporter Kent Erdahl to discuss what event planners can do to better protect citizens, even when the violence is initiated outside of a venue.
Michael Rozin: I am certain that this event will change the United States, will force event planners in the United States to change the way they think about security of their events. Hopefully, if something good comes out of this tragedy it's that it forces our events and security of the events to be even more effective.
Kent Erdahl: How do you do that in a setting where you have a large hotel with any number of windows? Certainly people aren't getting checked going in to their rooms.
Rozin: There is no 100 percent (safety solution), and not every one of those (shootings), tangibly, could be prevented, that's the reality, but many could. Today, event planners must extend the security beyond, first of all, beyond the day of the event itself, and they must extend the security beyond the checkpoint and the barriers that surround it. Security must include all the surrounding areas.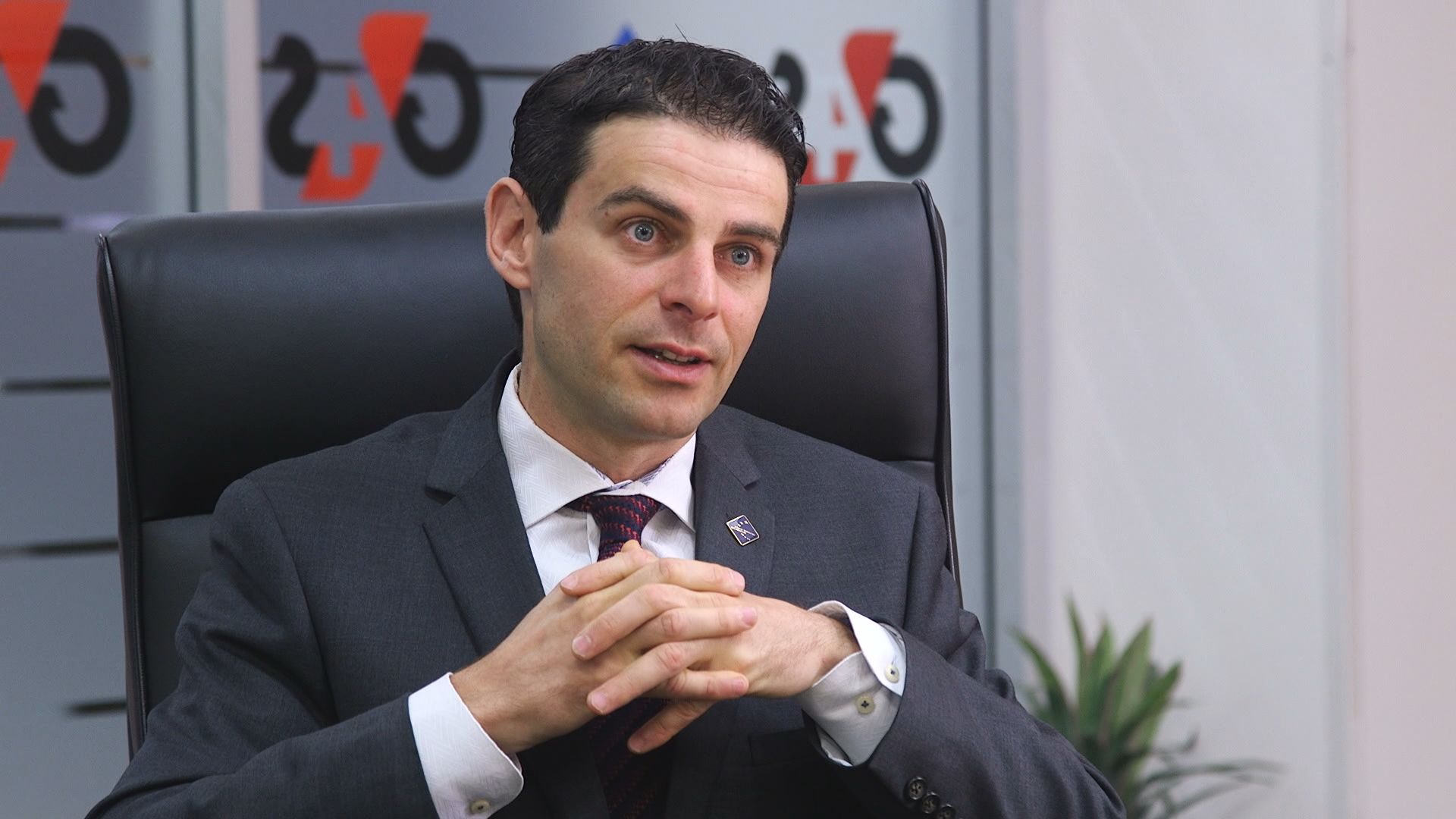 Erdahl: Does that mean looking at the windows that would have access and paying close attention to those rooms?
Rozin: No, looking at the people. There are two factors from a security standpoint. One is the weapon that someone would use, the gun, the knife, the bomb; the second is the intent to use the weapon to cause harm. Addressing the intent involves having layers and layers of security measures, from non-security personnel in those hotels to security personnel positioned there, and even law enforcement personnel in the area. You want to be diving into the human intent and evaluating the norm at those hotels against something that might not be normal and acting appropriately.
Erdahl: One of the questions many people here might have is that (the Twin Cities) have plenty of open areas, concentrations of people, and high-rise buildings right here and we have a big event coming in February. Is this something the Super Bowl planners will have to adjust for or is it (security) that would already be in place?
Rozin: I certainly hope that the Minneapolis Police Department has taken this, and more, into serious consideration and has applied appropriate measures against it.
KARE 11 followed up with the Minneapolis Police Department to find out if these additional security plans are being applied in cases like the Super Bowl. Spokesperson Corey Schmidt confirmed that they are. He sent the following statement:
"The MPD is working hard to plan for every possible situation we might encounter at Super Bowl events in 2018. Safety at the Super Bowl is important as it is for all events occurring in Minneapolis and we will continue to plan and prepare."