BEMIDJI, Minn. — Editor's note: The story above first aired on Feb. 10, 2023.
Beltrami County and its former jail medical provider will pay $2.6 million to the family of a man whose preventable death at the county's jail in 2018 sparked outrage statewide.
Hardel Sherrell was 27 when he died paralyzed and laying in his own filth on a cell room floor after jailers and medical providers ignored his pleas for help.
Sherrell's mother, Del Shea Perry, filed a lawsuit the year after Hardel's death, accusing the county and MEnD Correctional Care of negligence.
Beltrami will pay $500,000 as part of the settlement with MEnD paying the rest of the money, according to Perry's attorney Zorislav Leyderman.
The settlement will be distributed among Sherrell's parents and three daughters, according to court records unsealed on Wednesday.
"No amount of money can bring Hardel back to his parents, children, loved ones, and friends," Perry said in a statement. "Hardel was loved by so many and he will never be forgotten by those whose lives he touched. While our wrongful death lawsuit is coming to conclusion, our fight for justice is far from over."
While the settlement closes one chapter of the case, Attorney General Keith Ellison has partnered with the Beltrami County attorney to decide whether to file criminal charges, as KARE 11 reported last month. Ellison did not say when a charging decision will be made.
As previously documented by KARE 11, Hardel Sherrell arrived at the Beltrami County jail in August of 2018 to face weapons possession charges in good health. But his physical condition slowly deteriorated over the course of nine days before his death.
Sherrell's jailers and many of his medical providers believed he was faking illness and often ignored his calls for help.

His case was swept under the rug. A Department of Corrections inquiry initially found no wrongdoing in Sherrell's death, but the agency appeared to ignore a whistleblower letter sent to them by a nurse practitioner who recounted finding Sherrell wearing an adult diaper soaked in urine and begging for help.
That nurse had Sherrell sent to a hospital, but he was discharged after jail guards told the ER doctor that he was faking his condition.
The ER doctor instructed jailers to seek immediate medical attention should Sherrell's condition get worse. Sherrell spent the next two days unable to walk on his own and soiling his diapers before he died.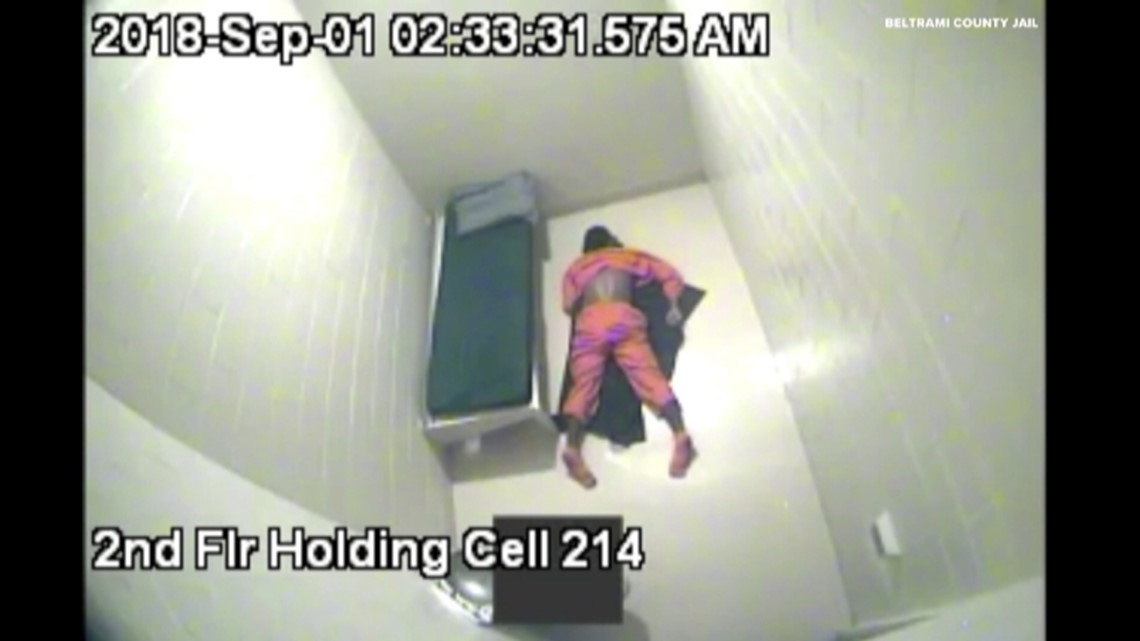 The DOC opened a new investigation in 2020 in response to a number of protests led by Perry. After re-examining the whistleblower letter and other evidence, DOC found "regular and gross violation of Minnesota jail standards."
WATCH MORE ON KARE 11+
Download the free KARE 11+ app for Roku, Fire TV, and other smart TV platforms to watch more from KARE 11 anytime! The KARE 11+ app includes live streams of all of KARE 11's newscasts. You'll also find on-demand replays of newscasts; the latest from KARE 11 Investigates, Breaking the News and the Land of 10,000 Stories; exclusive programs like Verify and HeartThreads; and Minnesota sports talk from our partners at Locked On Minnesota.
Watch all of the latest stories from our award-winning investigative team in our special YouTube playlist: