Sick veterans are being forced to travel more than a thousand miles for care.
In many cases that distance proves to be a daunting barrier between those who have served, and the organ transplants they need to survive.
KARE 11 Investigates partnered with sister TEGNA stations WXIA in Atlanta and KVUE in Austin, Texas, to investigate the VA's organ transplant system. We found that 'where' a veteran lives can spell the difference between life and death.
Watch our three-part special report here.
CHAPTER ONE: Transplant Travel
"After he passed away they gave that to me," said Pam Moore as she pointed to the flag sitting on the window sill of her Big Lake, Minnesota home. Moore's husband John served as a military policeman in the Army.
Moore got Hepatitis C in the Army following a surgery for a hernia. He died in February, 2015, after battling liver disease for 10 years.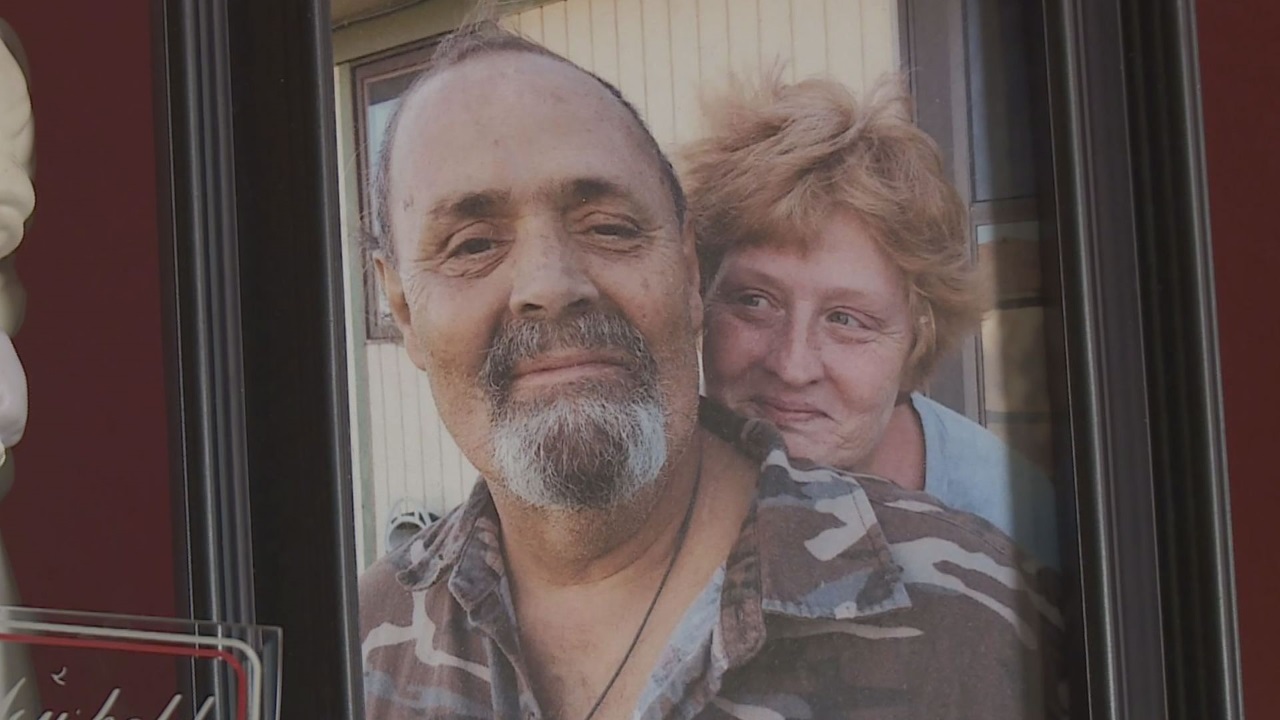 "We were inseparable, and I'm very lost without him," said Pam as tears rolled down her face. "But I'm also honored that I got him. My husband was probably the best man on earth, at least in my eyes." Pam says John had been waiting unsuccessfully since 2012 for a VA hospital more than a thousand miles away to give him a liver transplant.
"I have this feeling – and it is a horrible feeling – but he died unnecessarily," she said. "I truly believe that."
The Moore case appears to be a textbook example of a well-known problem with the VA's organ transplant system. To focus specialized expertise and manage costs, the VA only does organ transplants at 13 locations nationwide, and each location only does certain types of transplants.
The result is veterans like Moore can be forced to travel hundreds, even thousands of miles when non-VA hospitals closer to home can do the same transplants.
From their home in Big Lake the Moore's were repeatedly forced to travel 1,200 miles south to a VA facility in Houston, Texas. "We had to go to Texas every three months," said Pam Moore. She claims the travel cost her a job and cost her husband precious time with family.
"My husband should have been home," she said. "Not in Texas!"
Other veterans have similar complaints.
Retired Army medic Aaron Arch of San Antonio needs a lung transplant. He's been told he'll need to travel to Madison, Wisconsin to have his surgery.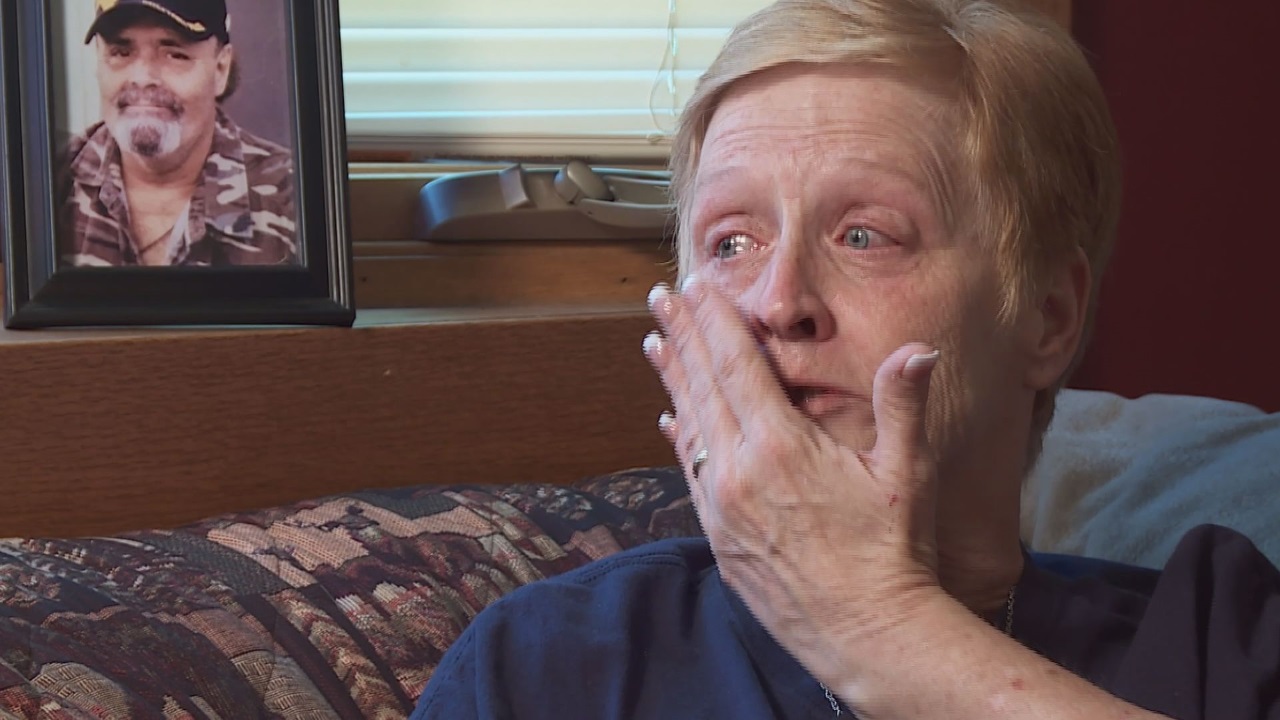 "If something doesn't go as well as hoped that would be where my story would end," said Arch. "It's a long way from home."
A recent study suggests that travel can have a negative impact on medical outcomes. "What our data shows is that geography is a clear barrier," said Dr. David Goldberg.
Goldberg is the lead author of a 2014 case study by the University of Pennsylvania. The study looked into the association between distance from a VA transplant center and veterans actually receiving liver transplantation.
The research found the greater the distance from a VA Transplant center a veteran lived, the lower their likelihood of being placed on the waitlist, receiving a transplant, and therefore the greater their likelihood of death.
"Veterans that were more than 100 miles away from the closest transplant center are disadvantaged, said Goldberg. "They have less access to a lifesaving transplant which directly correlates to a higher chance of dying."
Pam Moore believes her husband is a prime example of the deadly distance problem facing veterans who rely on the VA's solid organ transplant program.
"If it would have been done here, I think he would have had it," she said. "I think he died unnecessarily, that's truly what I believe."
CHAPTER TWO: The Whistleblower
Jaimie McBride is a VA insider turned whistleblower.
McBride is the Program Manager for Solid Organ Transplants at the San Antonio VA. He's filed complaints with the VA's Office of Inspector General and members of Congress describing what he calls an antiquated, ineffective transplant system. He argues the VA is needlessly putting veterans' lives at risk.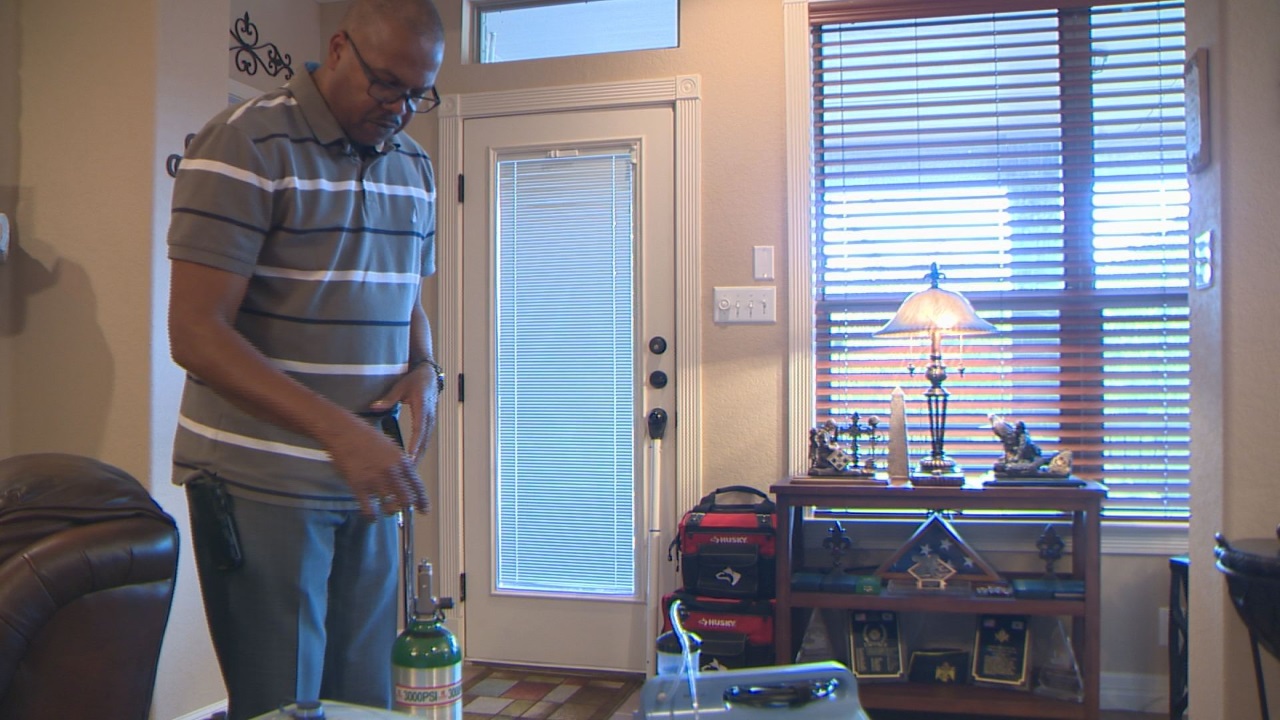 "I've gone through every channel we can," he said in an interview with reporters from TEGNA television stations. "And the reason that I'm here speaking about it is because the problem has not been solved."
When asked how many patients he thinks have unnecessarily died because of the VA's organ transplant system, he replied with just one word: "Thousands."
McBride claims the VA transplant centers often use more restrictive criteria than private transplant centers when they decide who's eligible for a transplant. The result, he says, is that veterans who would qualify for transplants at a private hospital are being rejected in the VA system.
McBride cited the case of a patient from the Minneapolis VA who was repeatedly rejected by the VA, but approved by a local University hospital. A 2012 Inspector General (OIG) investigation found the Minnesota veteran was rejected for a liver transplant by three different VA transplant centers (VATC).
The Pittsburg VATC ruled the Minnesota patient was a "clinically late referral." The Houston VATC declined to do the transplant because of the veteran's "current renal insufficiency." Finally, he was turned down by the Portland, Oregon VATC because he had a cardiac stent which made him automatically "ineligible."
But the same veteran was found to be a "good candidate" by doctors at the University of Minnesota. Those doctors performed the transplant, extending the veteran's life.
A Navy veteran from Georgia experienced something similar. "I was just so sick," said Tammy Baggett who was diagnosed in 2014 by the Atlanta VA with leukemia. "They came back and said you're only chance at survival would be the bone marrow transplant," she recalls.
But the single mother says the VA told her it would only do the transplant if chemotherapy put her leukemia in total remission.
"I never got there," she said.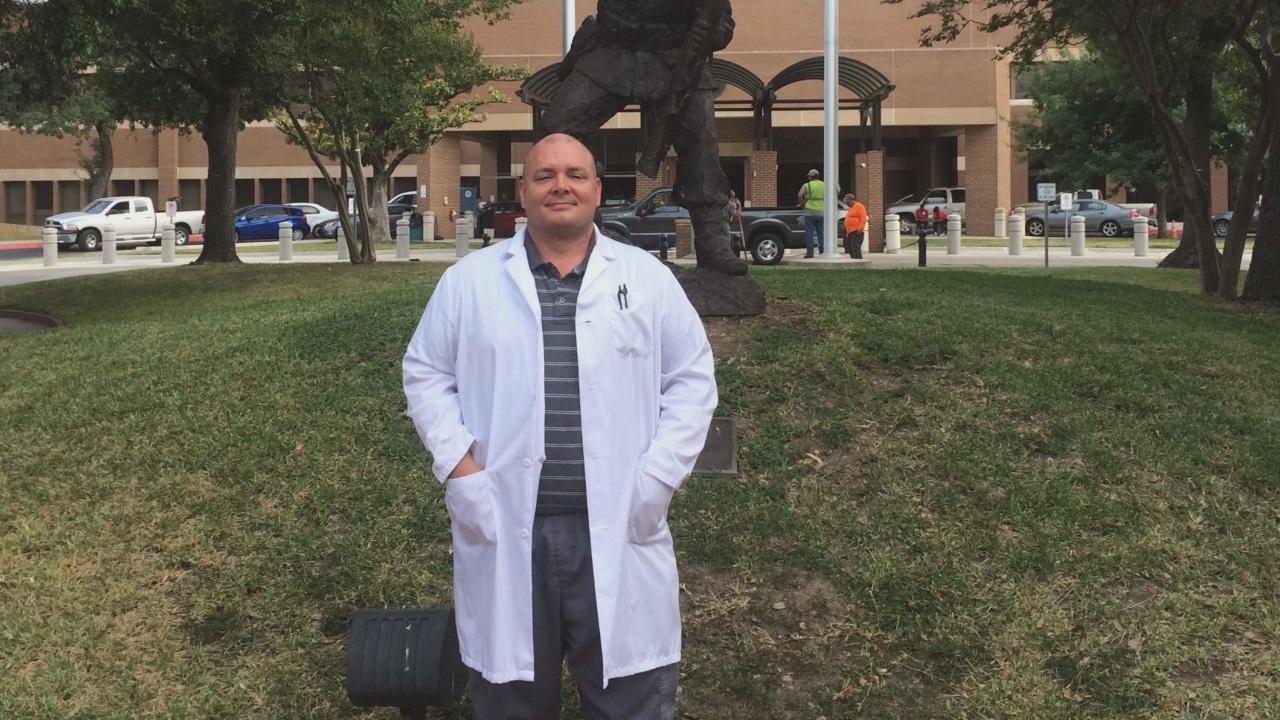 So, Baggett decided to get a second opinion at Emory University Hospital. Surgeons there did the transplant the VA refused to perform. "And by now if I hadn't gotten that transplant, then I would have died," she says.
Baggett was able to use Medicare to go outside the VA system. However, many veterans like John Moore do not have private insurance or Medicare. For them, getting a transplant at a non-VA hospital is not an option.
"Especially for heart transplant things like that, things that are seven figures," said McBride, the VA whistleblower. "They can't do it."
CHAPTER THREE: The Faulty Fix
Some veterans hoped a law signed by President Obama in 2014, The Veterans Access, Choice, and Accountability Act, would help make transplants more available.
Known as "Veterans Choice," the law promised that veterans forced to travel long distances could get care closer to home through non-VA doctors.
But KARE 11's investigation found when it comes to transplants, the "Veterans Choice" program apparently doesn't apply. "Just idiotic," said disabled Army veteran Charles Nelson who lives near Austin, Texas.
Nelson tried to use the Choice program when he needed a kidney transplant because of an illness he developed while deployed overseas. His 28-year-old son Coty was a match, and agreed to donate to save his father's life.
If he opted to use the VA, Nelson and his son would have to travel to a transplant center in Portland, Oregon or Nashville, Tennessee. Not wanting to uproot his family for the surgery and lengthy recovery, Nelson applied to use the Choice program to get the surgery done closer at home in Texas.
"This is perfect, this is what the Choice program is made for, for people like him," Nelson's wife Tammy remembers thinking.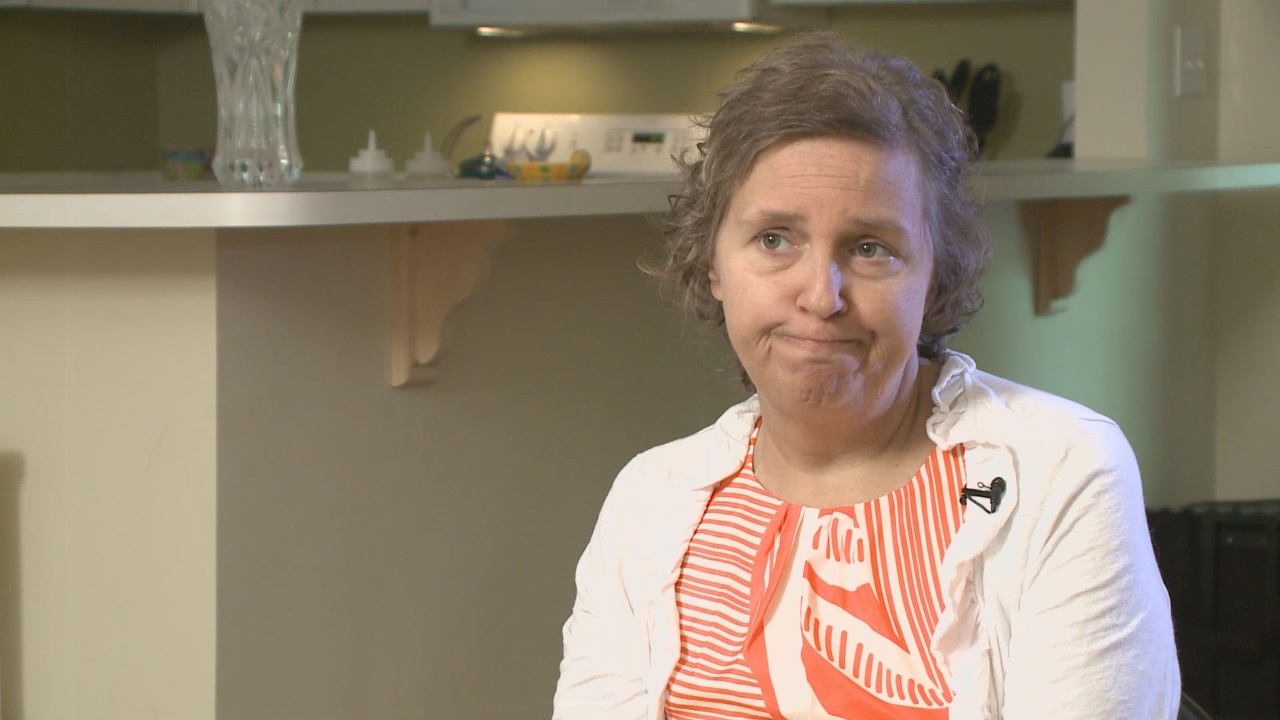 The Nelson's prepared for surgery. But just two days before the operation, they received unexpected news. The VA informed them it would not pay for the transplant. Why? Because their son is not a veteran. The VA said its rules prohibit paying the cost of obtaining organs from non-veterans.
"That's just idiotic," said Nelson. "Now you're making it harder on me, limiting the people I can use. It was just unbelievable is what it was."
Jamie McBride, the VA's organ transplant manager in San Antonio, says his local VA supported the Nelson family's attempt to use the Choice program, but VA headquarters in Washington issued an edict that Veterans Choice funding cannot be used for non-veteran care. That includes harvesting an organ from donors who are not veterans.
"Transplant is an absolute 'No' with Choice," said McBride. The reason is clear: To do transplant, you need an organ to put in a patient. "That eliminates transplants, solid organ transplant, 100 percent. Because basically, every organ you get comes from a non-veteran," McBride explained.
A case in Iowa proves the point. An Inspector General's report details how an Iowa hospital refused to perform a double lung transplant on a veteran using the Choice Program because the VA would not pay the roughly six-figure cost of harvesting the lungs.
"Why call it a Choice program if you're not going to give us a choice?" asked Tammy Nelson.
Because of the Nelson family's story, lawmakers introduced a bill to force the VA to perform transplants involving living donors who are not veterans.
However, San Antonio VA Transplant Program Manager Jamie McBride thinks the proposal would only fix a part of the problem.
"We need more than living donations," he said. "The majority comes from deceased donors. Hearts, lungs, majority of livers, pancreas all these are from deceased donors for the most part. So we need that legislation to include all of those things."
Meanwhile, the Chairman of the House Committee on Veterans Affairs thinks the VA could solve the problem immediately – without a new law. Rep. Jeff Miller (R-FL) claims the VA is inventing restrictions that don't exist in the original Veterans Choice law.
"It makes absolutely no sense," Miller said of the transplants being denied under the Choice program.
After KARE 11 started asking questions, Miller sent a letter about organ transplants to Secretary of Veteran Affairs Bob McDonald.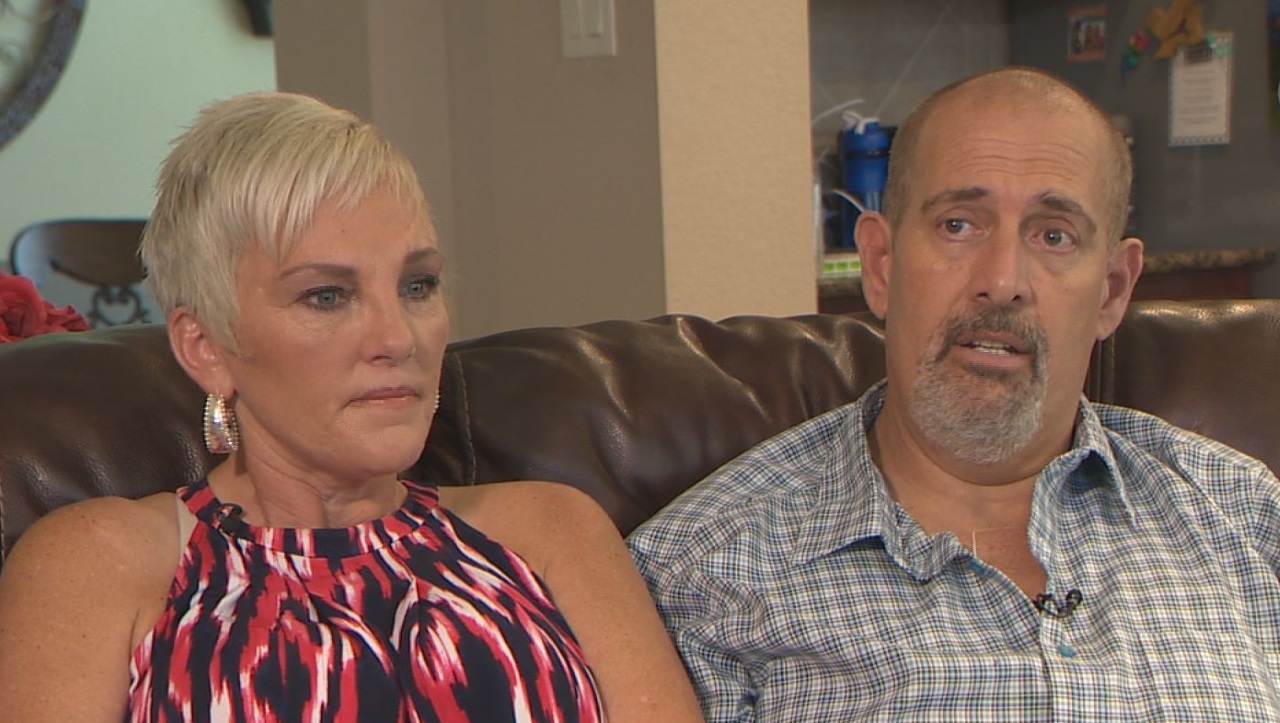 Miller's August 4, 2016, letter urged McDonald to "ensure that VA is using every available authority, as well as common sense, to provide life-saving and life-enhancing care."
"VA does not need to have legislation in order to fix it," said Miller. "They can do it internally, but we're prepared to do whatever it takes."
Meanwhile, the Nelsons decided to pay extra to go outside the VA system for the transplant. Charles and his son had their surgeries in June at their local hospital using Medicare. But they're left to pay thousands of dollars in deductibles out of pocket.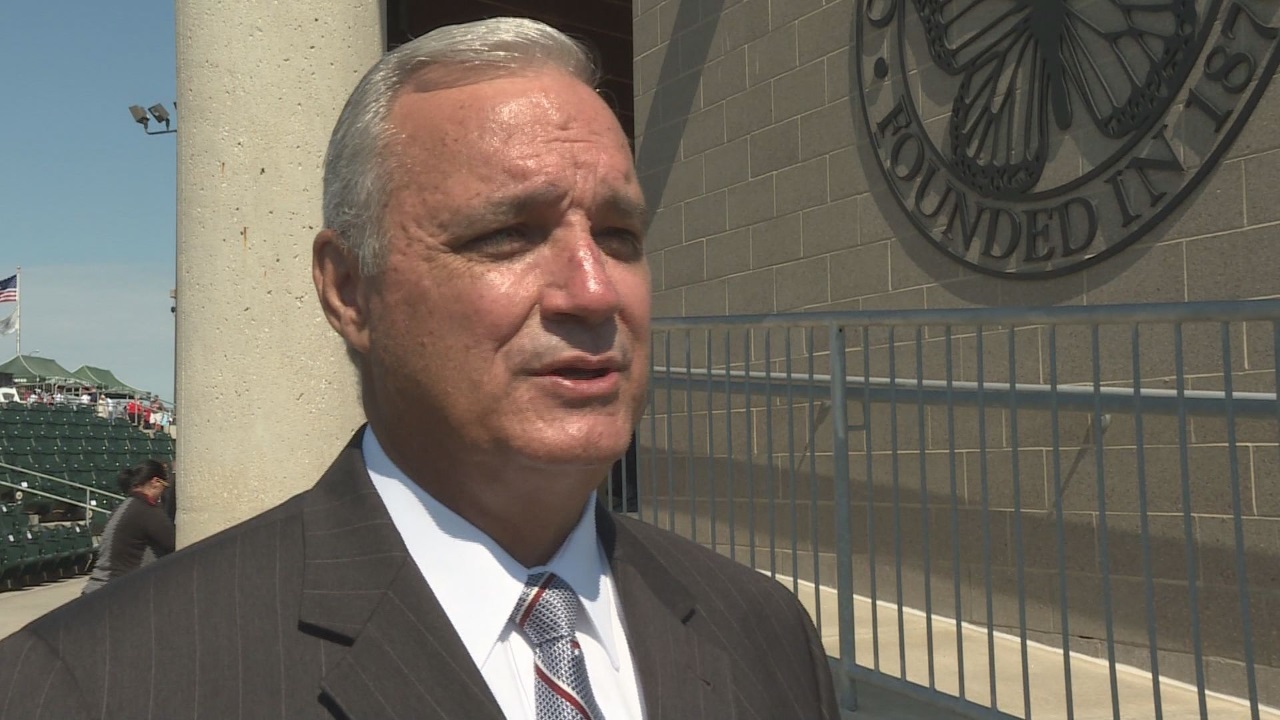 "We're still having to pay more money, and more money, and more money," said Tammy Nelson.
The VA earmarked $77.6-million dollars in fiscal year 2016 for what it calls "Transplant Special Purpose Funding." But a January 12, 2015, internal VA memo obtained by KARE 11 says "effective immediately" that special funding will not be used to reimburse or support non-VA transplant care.
"This is federal bureaucracy at its finest," said Chairman Miller.
KARE 11 wanted to hear the VA's explanation for the restrictions it is placing on transplants. The VA administrator in charge of the transplant system is Dr. William Gunnar, National Director of Surgery. For nearly a month, TEGNA Television stations requested an interview with him about the problems we uncovered.
The VA said he was "on leave" and unavailable.
In an email, a spokesperson wrote, "When necessary, care in the community is available; however, such outsourced care requires additional coordination of services while potentially negatively impacting VATC utilization and efficiency."
VA whistleblower Jaimie McBride says it's another example of misplaced priorities at the Department of Veteran's Affairs.
"I know that may be detrimental to the national transplant programs in the VA, but it's what's best for our patients," McBride said. "It's the right thing to do period."
It's a bureaucracy McBride claims is needlessly denying veterans care – and putting their lives at risk.
"I know deep down we can change this," he said.
While Congress and the VA debate what changes are needed to the transplant system, veterans and their loved ones are left to ask: How many more veterans will fall victim to the VA's broken system of distance, delays and denial?