Thousands of veterans every year are saddled with medical debt they should not owe – some of it even turned over to collection agencies – after trips to the emergency room, according to a review of records obtained by KARE 11.
Some claims were denied because veterans failed to understand complicated VA rules. But KARE 11's investigation also revealed a systemic nationwide pattern of veterans having their emergency medical bills improperly denied because VA medical claims processors are pressured to review complicated files in just minutes.
The extent of the wrongful denials could total billions of dollars.
In the wake of KARE 11's investigation, the VA's Inspector General has launched a nationwide review, the VA has enacted reforms and veterans who were originally denied have been reimbursed.
Too healthy to cover
If a veteran has a medical emergency, they're supposed to go to the closest emergency room, just like anyone else. But as KARE's investigation discovered, for veterans who count on insurance coverage through the VA, there's a real risk that the VA might not pay.
It's a lesson Iraq War veteran David Riggs, 55, learned the hard way.
Riggs is not a man who seeks medical attention often. "Unless it was life threatening, you didn't do anything for it except just keep it from bleeding and keep on going," Riggs said.
"He wasn't raised to go to the doctor if I sneeze," said Riggs' wife Ginger.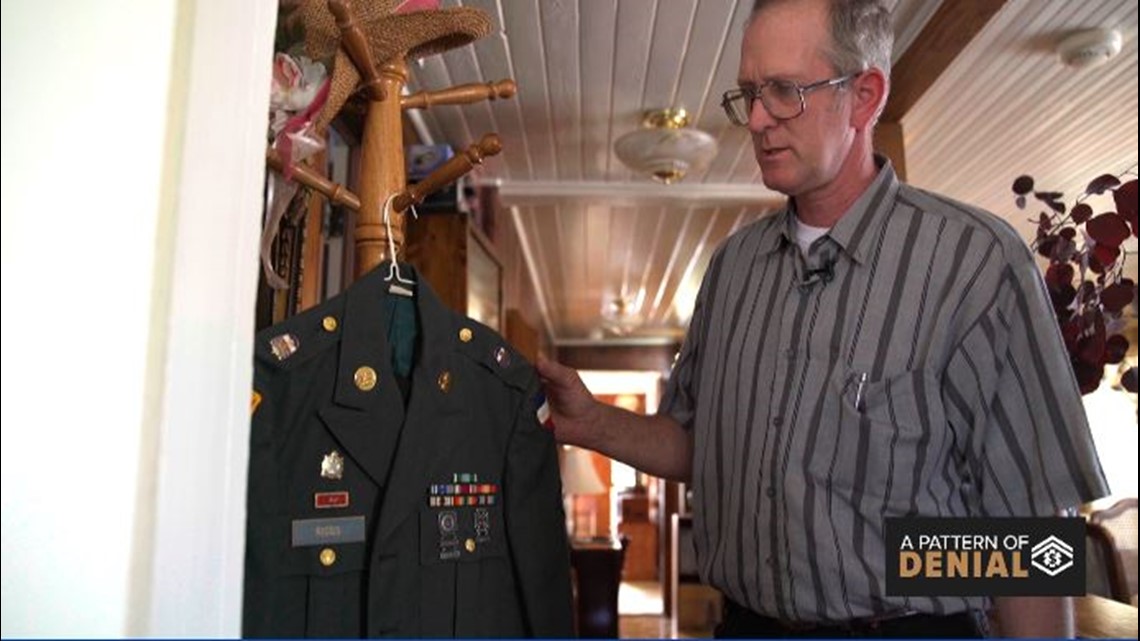 However, in 2017 Riggs was rushed by ambulance to the emergency room at East Georgia Regional Medical Center because of intense stomach pain.
"I was in so much pain, I didn't know where to turn," he recalls.
A scan at the ER revealed he had kidney stones.
A few months later, he received a bill from the hospital for $12,186. At first, Riggs was not worried because he's covered by the VA.
The VA coverage card he carries in his wallet even states in case of an emergency to call 911 and go to the nearest medical facility.
So, Riggs was surprised when he got a letter in the mail from the VA denying his claim.
Why? The letter said, "he had not received VA treatment within the past 24 months prior to the emergency room visit."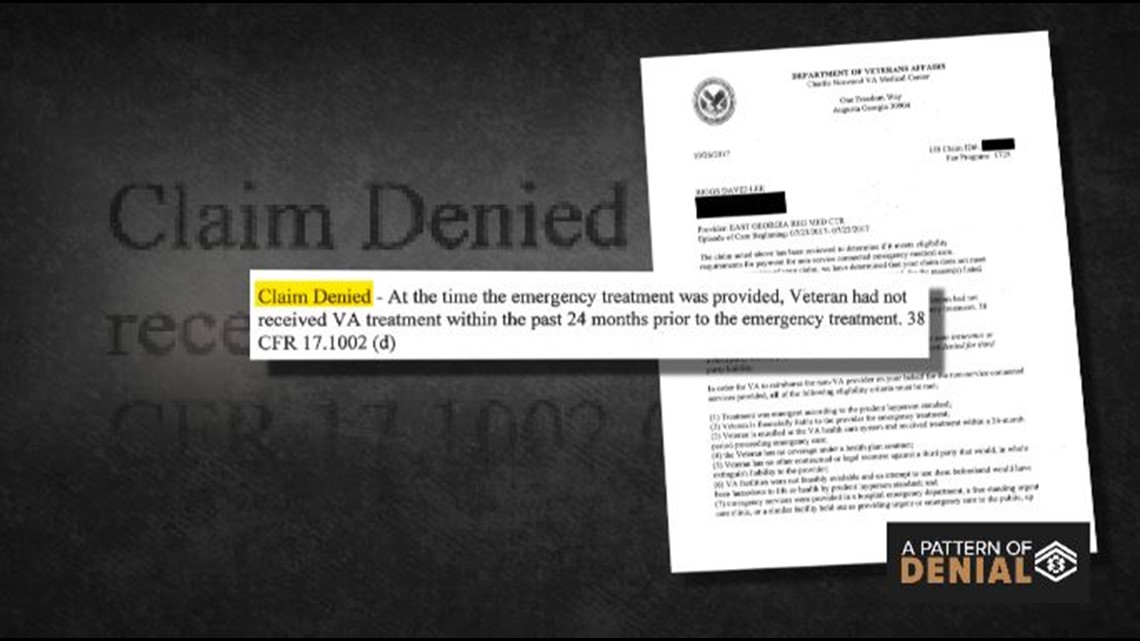 You read that correctly. The VA said he wasn't seeing a VA doctor enough to remain eligible for emergency room reimbursement. It's a rule covered under a law called the Millennium Act which was passed in 1999.
The rule requires veterans to see a VA doctor at least once every two years to stay eligible for coverage.
"I didn't know this rule was in effect," Riggs said. "I'm being penalized for being healthy and not having to use the doctor very often."
Not alone
Riggs is not the only veteran who'd never heard of the 24-month rule.
Records obtained by KARE 11 show the Department of Veterans Affairs has refused to pay emergency medical bills for thousands of Minnesota veterans – and tens of thousands of veterans nationwide – because they did not visit a VA doctor often enough.
"I had no idea this was a thing," said college student and Iraq War veteran Jay Hill of Colorado. Hill's $3,400 bill was sent to a collection agency after he received a denial letter citing the 24-month rule.
"No one's aware of it," Hill said. "From my generation of people getting out, I had no idea this was a thing."
The confusion continued despite warnings to Congress from federal investigators that the Department of Veterans Affairs needed to do a better job informing veterans of eligibility rules.
Randy Williamson was one of the authors of the GAO report.
"Some veterans do not always understand their eligibility for coverage of emergency care from a non-VA provider," he told a congressional committee in 2014.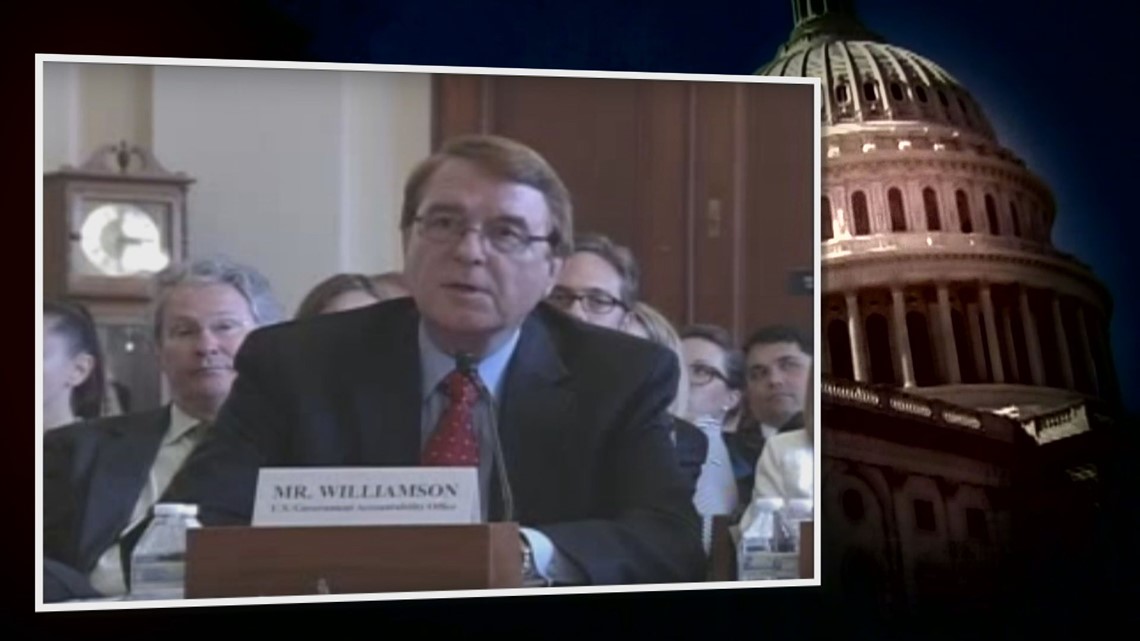 "One of our recommendations," he told KARE 11, "is that VA needs to do a better job informing veterans and finding out what the knowledge gaps are."
But KARE 11's investigation discovered little to nothing was done.
Since the GAO recommendations, records obtained by KARE 11 through the Freedom of Information Act (FOIA) show the VA denied at least 2,030 claims in Minnesota due to the 24-month rule, costing veterans nearly $7 million.
Nationally, 219,681 ER claims were denied, with a staggering $791 million price tag.
The records covered the period from Jan. 1, 2015 until Sept. 1, 2017.
Veterans like Riggs and Hill, who found out too late about the 24-month rule, claimed VA was not doing nearly enough to inform veterans of the hoops they need to jump through to get the medical coverage they were promised when they put on our nation's uniform.
"No one has ever sent me any paperwork stating that this rule is in effect," Riggs said.
He says he does not know how he and his wife will ever be able to pay off the $12,000 medical bill.
In the wake of KARE 11's original reporting, the Department of Veterans Affairs finally began to take action – including a new informational video warning veterans about what they need to do to qualify for emergency medical care.
The video lays out in detail the steps veterans need to take, including the requirement to see a VA doctor at least once every 24 months in order for VA to pay their ER bills.
It's information Jay Hill wishes he'd had before ending up in collections facing a decade of debt. "At the minimum payments, it takes like nine years, 10 years to pay off," Hill said.
But confusion over VA rules was not the most serious problem KARE 11's investigation discovered.
"It's a terrible, terrible pain and you have to get relief," Army veteran Gerry Malwitz, 78, recalled while sitting outside his camper trailer on a bluff overlooking Lake Pokegama in Northern Minnesota.
Malwitz was describing the pain he felt on an August night in 2016 when a catheter he has because of an enlarged prostate got plugged. The result for Gerry was urinary retention.
"Well I was half crazy with the pain," he said. "I was moaning and groaning."
It was 8 p.m. at night and the nearest VA hospital in St Cloud was 140 miles away.
"And I needed help now!" he exclaimed. "I mean it hurt! My heart attack was nothing compared to that urinary retention."
Gerry's wife rushed him to the Grand Rapids emergency room where doctors changed his catheter.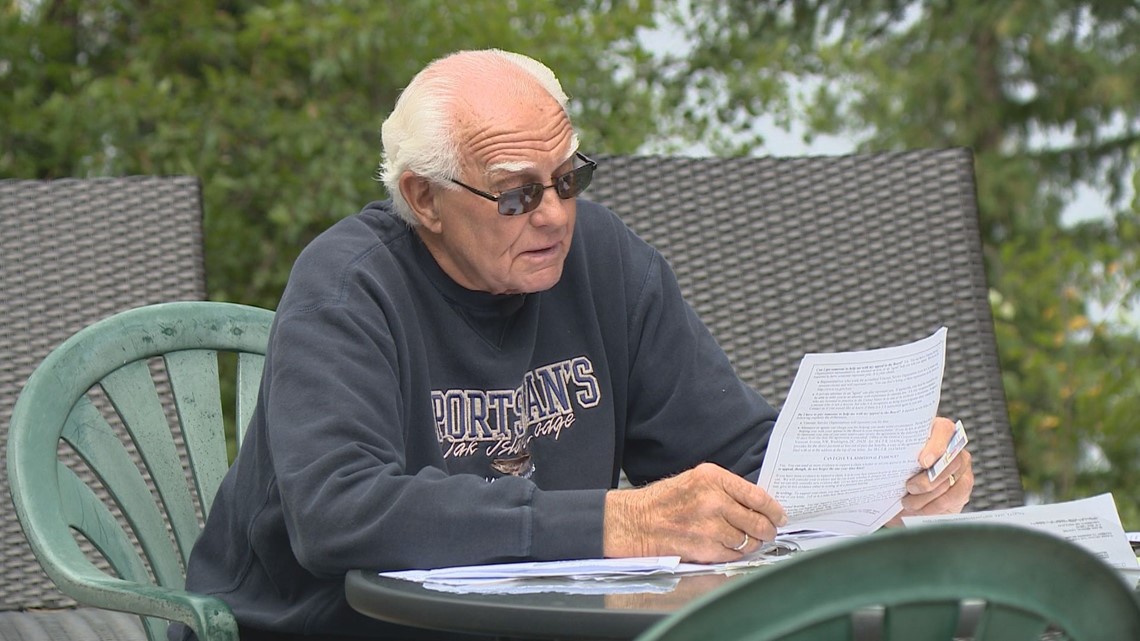 "The doctor said urinary retention hurts as bad as a woman having a baby. I'm not a woman, but I told the doctor the pain I had was as tough as if I had triplets," Gerry joked.
Malwitz receives his routine medical care through VA facilities in Minnesota or Florida, where he spends the winter. He speaks glowingly of the treatment he's received from VA doctors and nurses.
He is livid, however, over what he calls the "garbage treatment" he has received by the VA's Office of Community Care. That's the office that approves or denies payment claims for emergency medical treatment provided at non-VA facilities.
"I don't deserve this!" Malwitz said, smacking his hands on a table covered with medical bills and a denial letter from VA.
The letter stated his claim was denied because the treatment provided does not meet the prudent layperson definition of an emergency.
"… possessing an average knowledge of medicine and health, to believe that his or her condition, sickness, or injury is of such a nature that failure to obtain immediate medical care could result in placing the patient's health in serious jeopardy, cause serious impairment to bodily functions, serious dysfunction of any bodily organ or part, or in the case of a behavioral condition placing the health of such person or others in serious jeopardy."
Before rejecting his claim on the grounds it was not an emergency, Malwitz thinks the VA should try reading how the U.S. Department of Health & Human Services describes urinary retention.
"I know what an emergency is," Gerry said. "It isn't because you got a hangnail on your big toe."
Gerry said he served honorably when his nation drafted him into the Army, so he can't understand why his nation won't honor its contract with him and is leaving him with medical bills he believes, by law, he does not owe.
Since having his ER claim denied by the VA, Gerry said he's received calls from debt collectors threatening that his credit rating will be ruined if he does not pay up.
"I wake up in the night and think of this," he said fighting back tears. "Do I deserve that?"
Senator Amy Klobuchar told KARE 11 she couldn't understand why Gerry was denied either.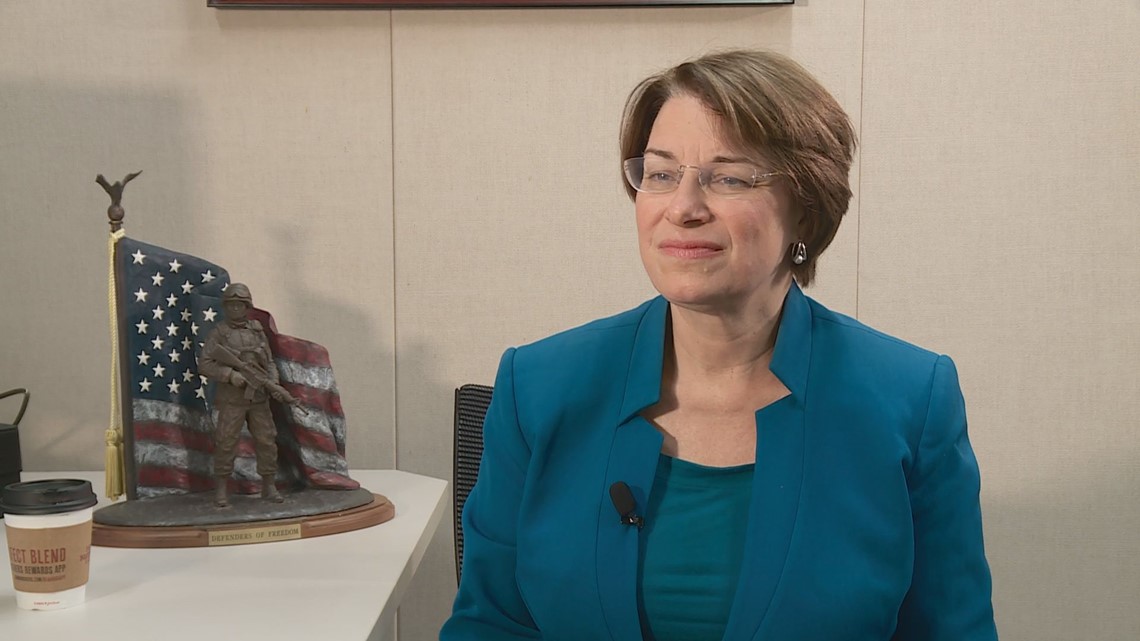 "What is he supposed to do?" she asked. "He has to go to the emergency room."
Senator Klobuchar said her office regularly hears from veterans with similar stories of emergency medical bill denials.
"And usually when a member of Congress starts getting called over and over again, it's like the canary in the coal mine," she said.
Disturbing pattern
In fact KARE 11's investigation found there's evidence of a disturbing pattern of veterans getting wrongly stuck with medical bills because the VA claimed they didn't have a real emergency.
When you are parents of a newborn, there can be a lot of sleepless nights. But for Ben and Gretchen Krause, one night stands out.
"It was a tough night that's for sure," Ben recalled of the nine hours they spent in a Woodbury emergency room.
It began when Ben says he felt severe chest pain and was struggling to catch his breath.
"I felt like my chest was about to pop," he said.
"I remember he said something's wrong," Gretchen remembered. "Something's wrong!"
Fearing her husband was having a heart attack, Gretchen grabbed the baby out of bed and drove the family to the emergency room at HealthEast's Woodwinds Hospital.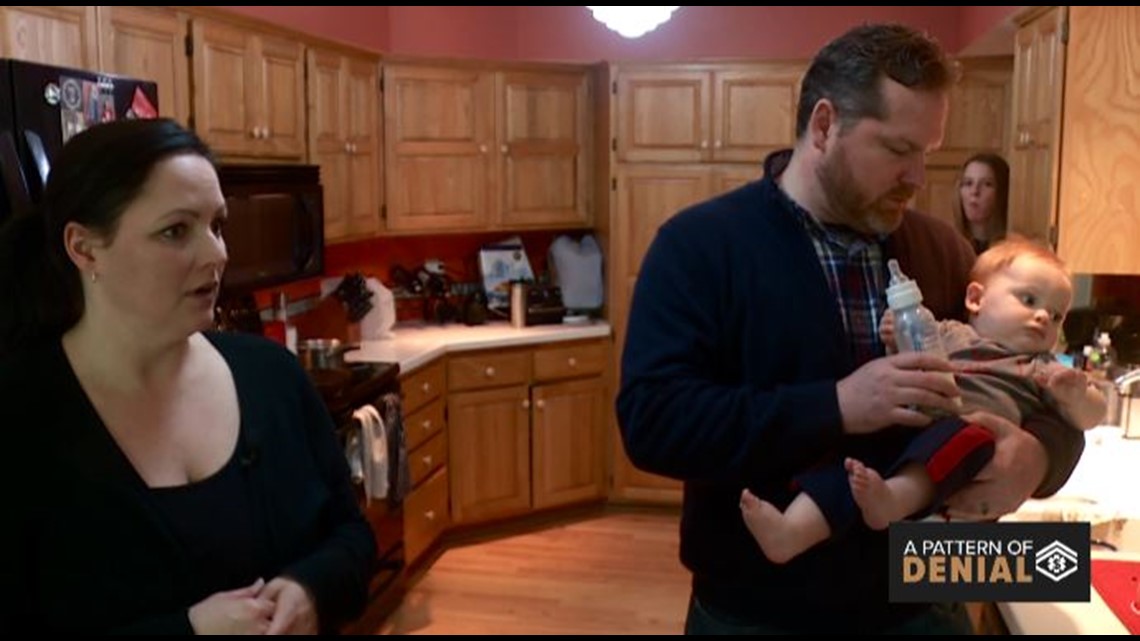 Instead of a heart attack, doctors eventually determined Ben was having an extreme form of stress likely exacerbated by a recent death in the family.
"Technical term for it is malignant hypertension with neurological and cardiovascular complications," Ben explained. "I couldn't dial back the stress from what was going on in the grief process."
As a service-connected disabled veteran, Ben expected the Minneapolis VA would automatically pick up the $6,066 hospital bill.
"I got a letter in the mail saying they were going to deny me," Ben said.
Just like in Gerry Malwitz's case, Ben's letter stated, "The treatment provided does not meet the Prudent Layperson definition of an emergency."
"Apparently, a prudent normal guy wouldn't have gone to the emergency room if they were experiencing chest pains like I was," said Ben sarcastically.
While many veterans might have concerns about challenging the VA denial, Ben Krause happens to be one of the nation's most prominent and outspoken veteran's rights attorneys.
Ben likens the VA's letter to bad faith insurance denials. "This is straight out of the insurance company 101 books on how to deny a claimant," he said.
In fact KARE 11 discovered the VA's own Prudent Layperson guidelines spell out an example of how a veteran would be justified going to an emergency room – even if the final diagnosis turns out to be something less serious.
"Case Example A" describes a patient who goes to the ER complaining of chest pain but is given a diagnosis of "mild gastric irritation."
The VA's "Prudent Layperson Fact Sheet" goes on to state that because chest pain is a "potentially serious problem" it "clearly falls into the category of what any prudent layperson would consider an appropriate use of an emergency department."
"When you look at it this, it is almost verbatim your case," KARE Investigative Reporter A.J. Lagoe said to Krause while reading the VA Fact Sheet.
"Right," Krause laughed. "It's black and white. And it is Case Example A!"
"If it happened to me, I guarantee it's happening to thousands of veterans nationwide," Krause said.
That statement shows approximately 98,000 claims were denied because the condition was determined not to be an emergency between the beginning of fiscal year 2014 and August of 2015.
Dr. Yehia wrote, "Many of these denials are the result of inconsistent application of the "prudent layperson" standard from claim to claim…" He added, "When denied, the financial responsibility for these claims, which can be substantial, often falls on Veterans."
"It's absurd," said Krause.
KARE 11 emailed the Minneapolis VA asking for an interview to discuss Krause's case. Later the same day, Krause received a call from a VA official saying a mistake had been made and his claim should not have been denied.
"The second that they realized that somebody was looking into it, and somebody with the ability to make it into a national story, once they realized that, then they called and said, 'Oh sorry, we made a mistake, we're going to take care of it.'"
In an email, Minneapolis VA officials blamed the denial on a "coding error" by the non-VA emergency room that treated Krause. They also stated that at the time of the initial denial, VA did not yet have all his records.
However, KARE 11's investigation discovered other veterans were denied even when records showed the VA directly instructed them to seek outside emergency treatment.
I did what they told me
After serving more than 20 years as an Army tank mechanic, Bob Ramsey's knees are shot. He's had arthroscopic surgery on both.
Ramsey usually receives his medical care through the Minneapolis VA hospital, and speaks glowingly of the treatment he's received from doctors and nurses there. "It's a great place to go get care," Bob said. "I have no complaints at all."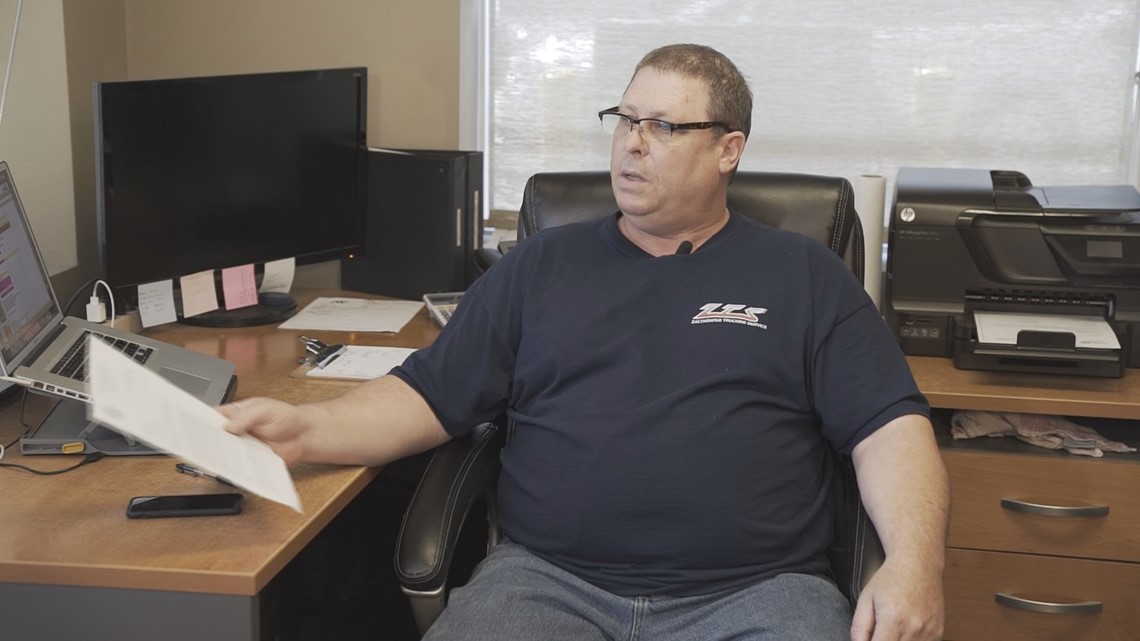 But he is angry at VA bureaucracy for refusing to pay the bill for an emergency room visit at a private hospital. Ramsey says his claim was denied even though a VA employee told him to go there.
"It doesn't make any sense!" Bob exclaimed.
The story of his disputed ER bill began in 2015 when Bob's knee pain was so severe he says he struggled to walk. He needed surgery, but the wait time at the Minneapolis VA was several months. So, he was approved for the Veterans Choice program that allowed veterans facing lengthy VA delays to get care at private hospitals.
Bob's surgery was done at Maple Grove Hospital. Since Bob has a blood disorder, he was instructed not to ignore any unusual pain in his leg after surgery. "I was always warned if I had any issues with my leg, pain, things like that that I should be seen immediately because I could have a blood clot," Bob said.
About a week after his surgery at Maple Grove, Bob experienced growing pain in his calf.
"I thought, well, I better call the VA and see what they want me to do," Bob said. "And so, I called the VA help line."
He says he spoke with the triage nurse on duty.
"She said, 'Well, you should go in and be seen right away. But you should go back to where you had the surgery.'" Bob recalled. "And so that's what I did.
Even though he followed instructions, the VA sent him a letter denying his claim. It said he could have gotten care at the Minneapolis VA's own emergency room.
"I was certainly willing to go down to the VA emergency room," said Bob. "I called for advice, called to ask what they wanted me to do, they told me what to do, I did what they told me to do, and then they refused to pay."
Bob says he tried reasoning with the VA for nearly a year. Meanwhile his unpaid bill from Maple Grove Hospital was turned over to a collection agency.
"Those people are hounds!" he vented. "They'll continue to call and harass you."
"This is your bill, you should pay for it," Bob remembers being told. "You're a bad person because you didn't pay your bills."
A VA about-face
It's a story that sounded all too familiar to 71-year-old Rocky Waite, a Vietnam War Army medic with a 100 percent service connected disability.
"It was like watching my own story," Waite said. He says was sitting in his living room in Little Canada, Minnesota watching in disbelief as KARE 11's investigation of Bob Ramsey's ER bill denial aired.
"It was exactly what happened to me!" Rocky exclaimed.
His battle with the VA began when he needed emergency surgery to remove a large kidney stone.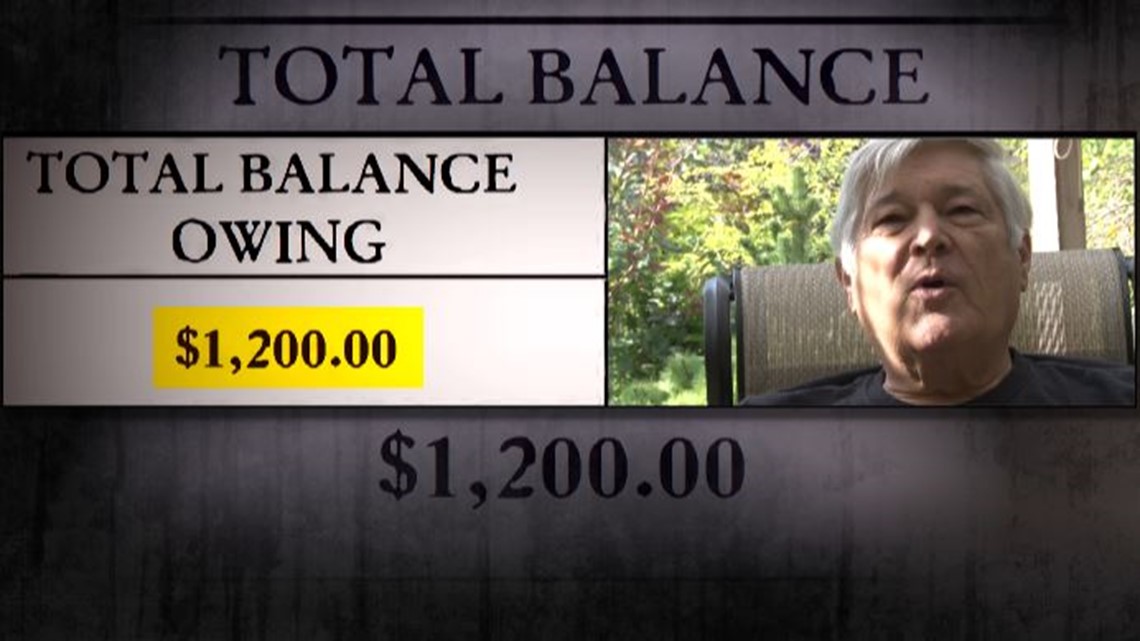 "The pain just got to be excruciating," he recalls. "So, I called VA nurses hotline and asked them what I should do. And they said go to the nearest facility which was St. John's Hospital in Maplewood."
Following his emergency operation in the private hospital, the surgeon told Rocky a stent had been inserted and he needed to get it removed in 10 days.
Following VA protocol, Rocky again called the nurses hotline at the Minneapolis VA. He asked if he should go back to the private hospital where he had the surgery or come to the VA for the procedure.
His VA medical file clearly shows Rocky spoke with a registered nurse who, after consulting with his regular VA physician, instructed him to go back to St. John's to have the stent removed.
"I took their advice, went, had the procedure done," Rocky said.
Despite doing exactly what the VA instructed, Rocky received a denial letter in the mail. The VA was refusing to pay for the stent removal, leaving him with the $1,200 bill.
"What more could I have done?" Rocky asked, throwing his hands in the air. "I did as I was told, I don't know how else you could do it!"
When he appealed the rejection, the frustrated veteran quickly received another denial letter.
That's when he saw KARE 11's investigation revealing that in just one fiscal year, the VA had denied 140,000 claims from veterans across the nation because it determined a VA facility was available.
Rocky emailed his denial records to KARE 11. Investigative Reporter A.J. Lagoe talked about Rocky's case during a follow-up broadcast and emailed the Department of Veterans Affairs asking what the veteran, who appeared to have followed all the rules, should have done differently?
VA Press Secretary Curt Cashour responded, "While strict rules and federal law govern when VA can pay for emergency care, we always want to work with veterans on their particular claim(s) to see what VA can do in their case. We will do that in this case."
The next day, Rocky received a voicemail from a VA official apologizing for the hassle he'd been through and stating, "So, we'll get that paid for you, probably today."
"If it hadn't been for KARE 11, I would still have been fighting this battle," Rocky said. "And it could go on for years with these people."
The VA also did a sudden about-face, after KARE 11 began asking questions about Bob Ramsey's denial.
One day after KARE 11 emailed the Minneapolis VA, Bob received a voicemail from an official who identified himself as Minneapolis VA Patient Advocate Michael Rosecrans.
"Hey, I just want you to know that the claims – the ER emergent care claims – will be processed today for payment," the caller said.
In a statement to KARE 11, Minneapolis VA spokesperson Ralph Heussner wrote, "Thanks for bringing this issue to our attention. The veteran was incorrectly billed because we didn't match his authorization with his claim. This was an error on our part. The business office is processing his claim for payment and we have contacted him to apologize."
Bob wonders why it took an email from a reporter for the VA to do right by a veteran. Although his bill was only a few hundred dollars, it very easily could have been for thousands and forced his family into bankruptcy.
"There's people out there that are in financial hardship, their credit is wrecked because they can't afford to pay," he said. "It's not putting us in a good situation as veterans."
KARE 11's investigation discovered both VA leadership and Congress had been warned about what was happening but for years failed to act.
A pattern of errors
"It was pretty much a pattern of a lot of errors," GAO investigator Randy Williamson told members of Congress during a 2014 hearing.
The GAO found the Department of Veterans Affairs was mishandling veteran's emergency medical bill claims and improperly denying claims that should have been approved.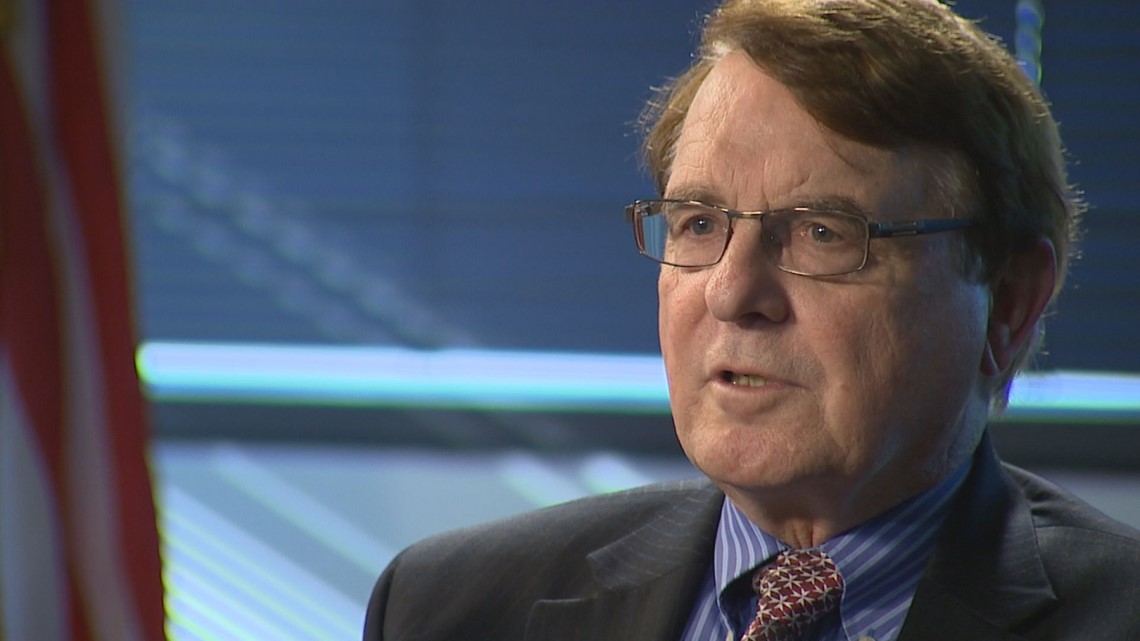 "Some veterans were likely billed for care that VA should have paid for," Williamson told members of the House Veterans Affairs Committee.
"We found that basically VA was doing a very poor job," Williamson recalls. "And they were erroneously denying claims."
At the request of Congress, the GAO set out to determine how well the Department of Veterans Affairs was complying with the Federal Millennium Act which requires the VA, with a few exceptions, to cover the cost of emergency care for veterans at non-VA hospitals.
Williamson and his team discovered VA staffers breaking rules and leaving veterans financially liable for bills VA should have paid.
"Twenty percent of the cases we looked at were wrong, were denied inappropriately," Williamson said.
"Is that an acceptable error rate?" KARE 11's A. J. Lagoe asked.
"Heavens no," Williamson replied. "It's not! Twenty percent, not even close."
The GAO found that clerks were denying medical bills without a qualified clinician reviewing them. The investigation also documented cases in which the VA had given veterans pre-approval to go to an outside hospital, but later denied their claim as unauthorized.
Fast forward three years, and that's exactly what KARE 11's investigation found still happening.
"Was the expectation that this issue was being fixed?" Lagoe asked.
"That was the expectation," Williamson said.
Speed before accuracy
The GAO report found VA management was only tracking how quickly claims were done. But management was not checking if they were done correctly.
"They looked at the timeliness of the claim processing, but they didn't look at the appropriateness of the denials," Williamson told KARE 11.
"Nobody was checking?" Lagoe asked.
"Nobody was checking," Williamson responded. "I would say that it is a case of people not being diligent in doing their jobs, not being thorough in doing their jobs."
Despite the red flags the GAO raised to both the Department of Veterans Affairs and Congress, VA insiders told KARE 11 that little changed. They said the focus remained on speed with little thought to accuracy.
A current VA employee turned whistleblower spoke with KARE 11 on the condition that we not use his last name. Joe had seen our reports and told us he had a painful confession to make.
"It's been weighing on me a lot," he said.
Joe told reporter A. J. Lagoe he was troubled because he believes there are a lot of veterans who have been stuck with emergency medical bills the VA should have paid.
Lagoe: "You know for a 100 percent fact that there are claims being done incorrectly?"
Lagoe: "Because you've done them incorrectly?"
That admission is in direct conflict with Joe's 2016 VA Employee Performance Appraisal. In glowing terms, it rated him an "exceptional" employee. A supervisor wrote that Joe maintained an "excellent claims processing accuracy average at 99 percent which exceeds the national standard for the exceptional rating."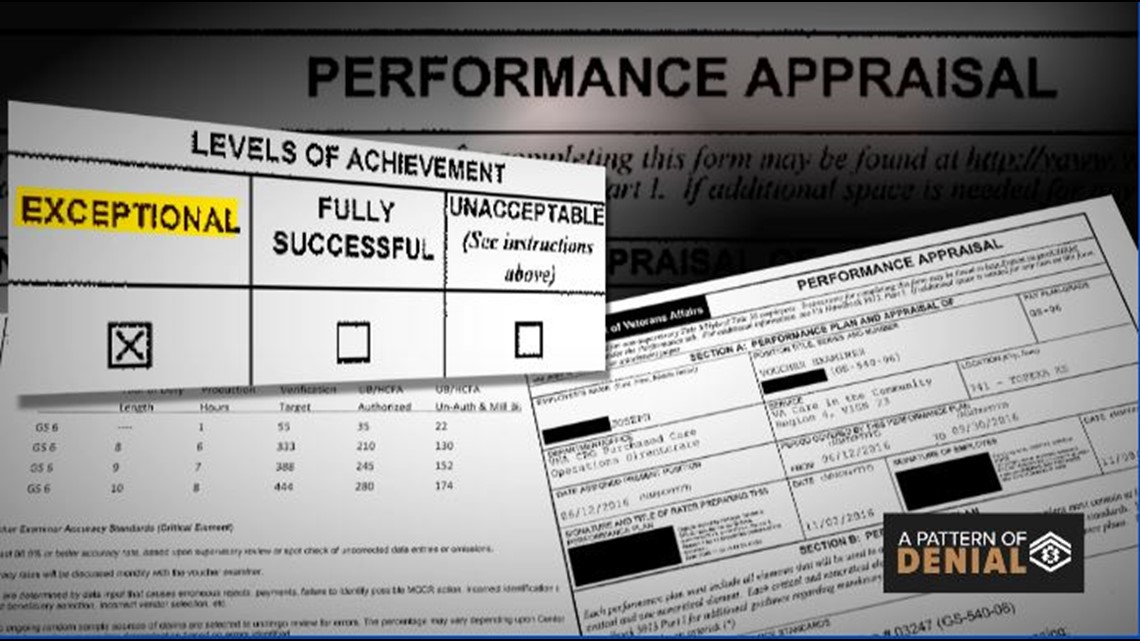 Lagoe: "How do they monitor errors?"
Instead Joe says the VA's emphasis tracks how many claims its examiners complete each hour.
"We are accountable for speed," Joe told KARE 11. "And the faster you are, the more your performance goes up. Your review does, you get a bonus."
Faster to deny
Joe's 2016 performance review shows that in order to be rated exceptional, a claims examiner needed to hit a "production target" of 22 claims reviewed in an hour when handling emergency medical claims.
To meet that goal, on average examiners can spend less than three minutes reviewing each claim.
In those few minutes, claims examiners must make a series of determinations. Is the cost covered by other insurance? Was the veteran seen for a service-connected issue? Should the veteran have gone to a VA hospital instead? Or should the case be sent to a nurse to review whether it was a true emergency?
Lagoe: "Do you have time to do that?"
Lagoe: "Have you been doing that?
Joe: "No, and that's the truth."
In fact, Joe says that in order to meet the quotas, it's quicker to simply deny claims than to take the multiple steps needed to approve them.
"You're working with different programs too," Joe said. "You've got two monitors, but you've got five programs that you have to look through to make that claim be payable. You don't have the time."
In a statement, Department of Veterans Affairs Press Secretary Curt Cashour denied the agency has quotas, writing "… staff who process claims have a performance plan that measures production standards, effectiveness, quality and customer service."
VA never responded to KARE 11's repeated requests for copies of those production standards.
Regardless the label – quota or production standard – Joe and two other former VA claims examiners interviewed by KARE 11, maintained the result is veterans saddled with medical bills they should not owe.
"Are claims being denied unfairly because you and other claims examiners are not reading them thoroughly?" Lagoe asked.
"Yes," Joe replied. "We were told to pick-n-click and get them moving."
Denial by the numbers
KARE 11 wanted to know how often veterans are having their claims for emergency medical treatment denied.
We analyzed two and a half years of VA data and found in the VA MidWest Network, which includes Minnesota, 52 percent of all ER claims were denied.
As a result, $65.7 million in emergency medical bills were forced back onto veterans to pay.
Nationally, the denials add up to billions of dollars. In 2016, a VA official told Congress $2.6 billion dollars in emergency care claims had been denied in one year alone.
There is no way to determine how many of those veterans got stuck with ER bills because of improper denials.
But Joe, the VA whistleblower who spoke to KARE 11, says many are.
Lagoe: "Sometimes what's being denied, obviously should be approved?
Lagoe: "That is a damning claim."
A confession that leaves veterans like Gerry Malwitz, still stuck with a bill after a clogged catheter forced him to go to the emergency room, feeling betrayed.
"I fought for this county," Malwaitz said fighting back tears. "And I'm proud to be a veteran. Proud - U.S. Army! And then at 78-years-old, that's how I'm treated?"
VA response
In response to KARE 11's reporting, the ranking member of the House Veterans Affairs Committee asked the VA's Office of Inspector General (OIG) to open an investigation.
"We're looking into it," Tim Walz said. "I think after your report we're going to ask the IG … to look in a little deeper and see if this is systemic and try and figure out how deep it goes."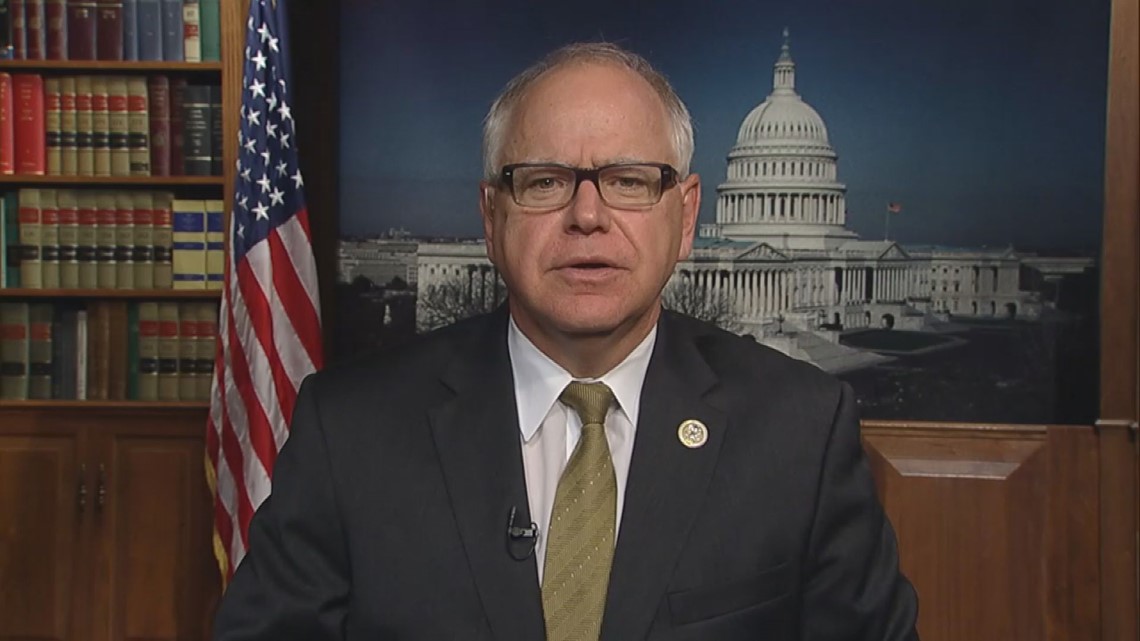 After a preliminary review, the Inspector General launched a nationwide inquiry. OIG tells KARE 11 they expect to complete their investigation during the first quarter of 2019.
Meanwhile, the Department of Veterans Affairs tells KARE 11 it has already initiated internal reforms.
In an email, VA Director of Media Relations Susan Carter told KARE 11 that in September of 2018, VA "implemented a process to monitor the usage of standardized rejections and denials." The reports are generated monthly, analyzed and sent to managers for distribution.
In November, Carter said VA implemented nationally standardized reviews for accuracy on payments, denials and rejections, created a clinical quality assurance team, and established sampling and review criteria for clinical decisions.
Our investigation started after a tip from a viewer. If you have a suggestion, or want to blow the whistle on government fraud, waste, or corruption, email us at: investigations@kare11.com.