KARE 11 Investigates: Capitol blunder delays deadly gap case reforms
A funding mix-up postponed programs meant to save lives and provide better mental health care to people like Joseph Sandoval, who's now accused of a double murder.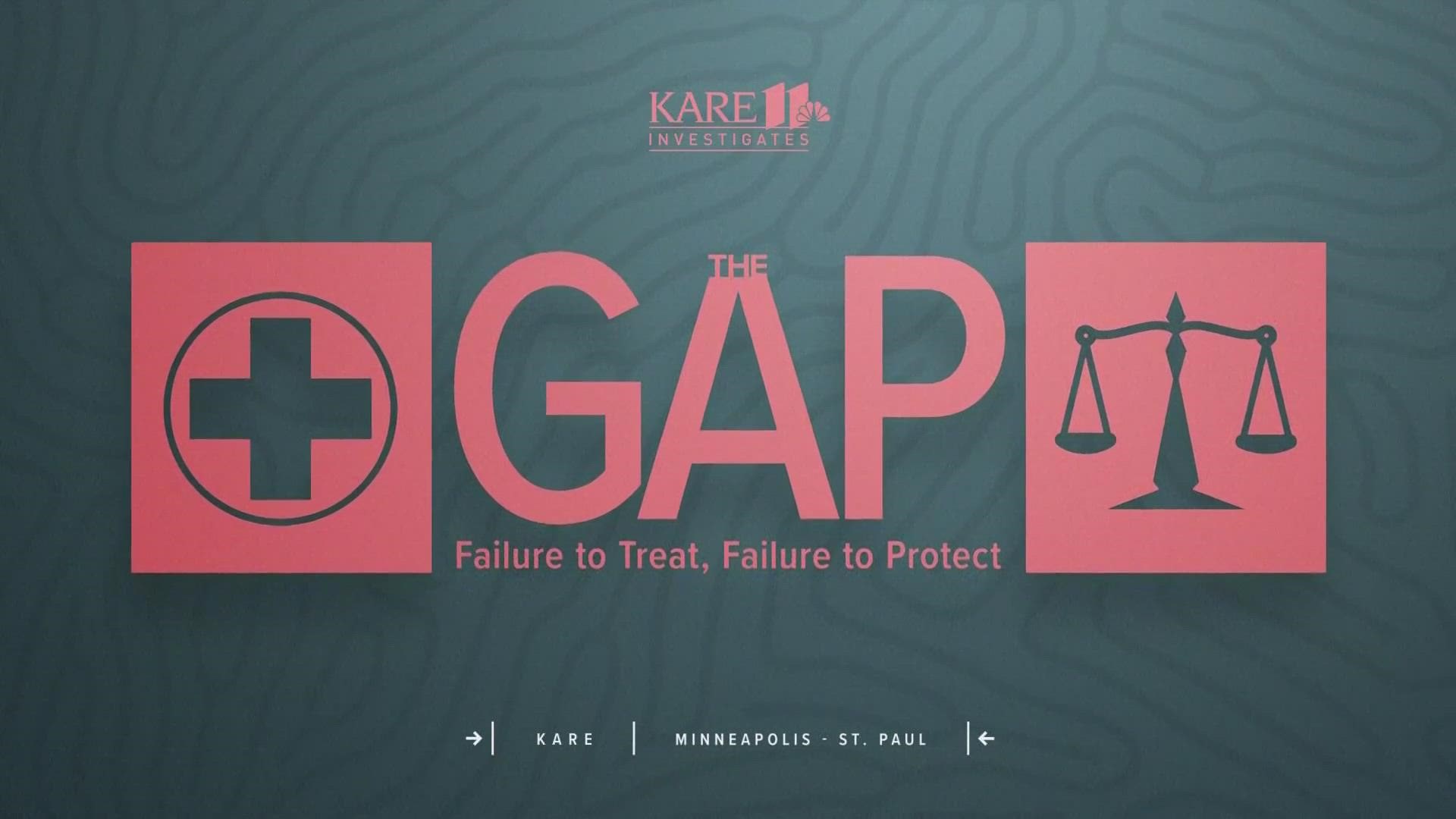 Warning: This story contains scenes of violence.
He always wore flannels, 15-year-old Madisyn Murphy said as she picked up a blue plaid teddy bear made from one of her dad's favorite shirts.
"It gives me a lot of comfort."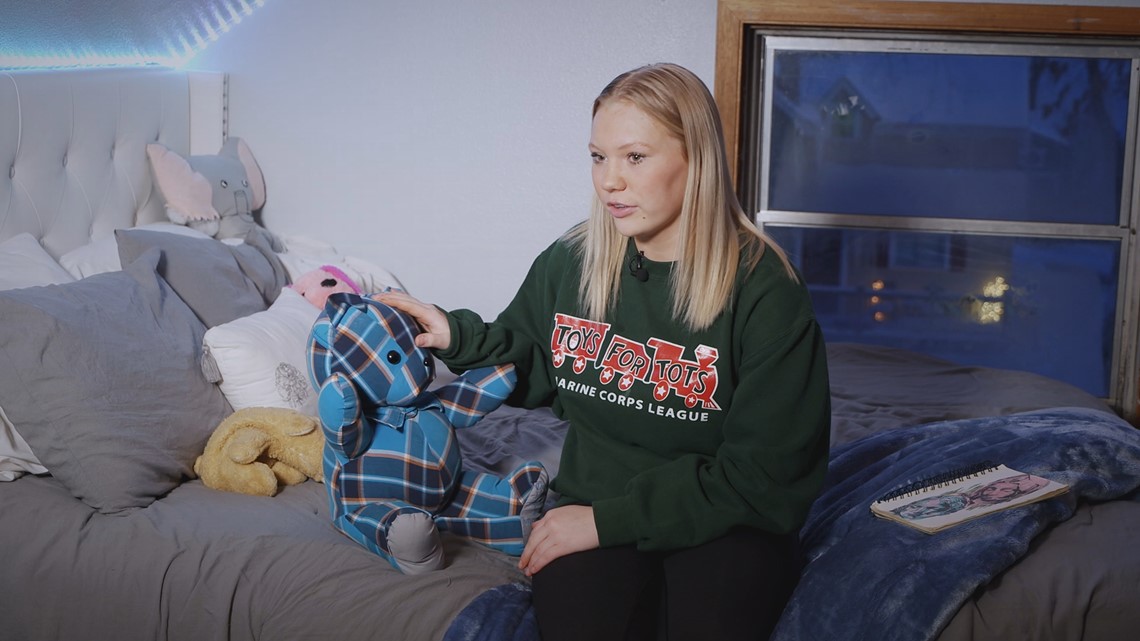 The dispatch calls describe the horrors that happened.
"Downstairs and there's blood all over the place."
"Victim in basement unresponsive."
"From the guy we have in custody, it sounds like there are two victims inside."
Police did find a second victim – 56-year-old Army veteran Jon Wentz – in a pool of blood in an upstairs bedroom. He had been living at the sober house for several months, finally clean and ready to restart his life.
Both men had been murdered with a knife and hammer.
Wentz's daughter, Angela McGowan, thinks there were actually three victims that day: Her father, Murphy, and also the severely mentally ill man accused of killing them, Joseph Sandoval.
"(He) didn't get the help he needed," she said. "He's lost any potential for the rest of his life as well."
Funding delay
:
Sandoval, 32, was charged with numerous crimes in the years before Murphy and Wentz were murdered, but judges ruled he was incompetent to stand trial because of his mental illness.
Because it was no one's job to restore mentally ill defendants to competency in Minnesota, Sandoval and thousands of others have been released without the necessary care or oversight, KARE 11 found.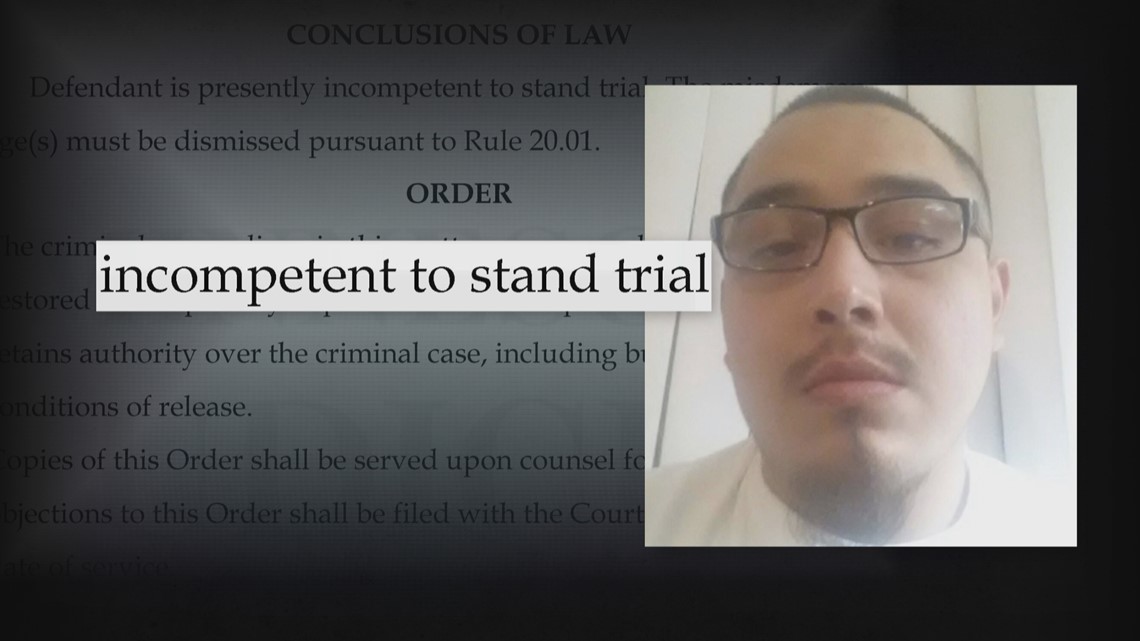 Those reforms were supposed to start last year, but they went unfunded due to a last-minute Capitol session blunder. Instead of providing immediate funding, the bill that passed mistakenly delayed the money until this summer.
Rep. Heather Edelson, who spearheaded the legislation, has introduced a bill that would correct the mistake and begin the reforms immediately.
Though the reforms wouldn't have been fully implemented by the time of Murphy's and Wentz's murders, Sandoval's case is an important reminder of the devastating consequences of not treating and supervising the profoundly mentally ill.
"We know that this needs to be done and it needs to be done quickly," she said.
History of random crimes
:
Two years before Murphy and Wentz were murdered, Bryan Plunger frantically called police to his North Minneapolis home as a stranger suddenly broke inside.
The stranger was Joseph Sandoval.
"Oh god, he's just randomly breaking random (expletive) in my house," Plunger told the 911 dispatcher.
Sandoval was muttering incoherently and was covered in blood, having just smashed through the home's door and windows with his bare hands, Plunger said. The video he took in the aftermath shows Sandoval's blood smeared on the walls and sprayed across the floor and furniture.
EDITOR'S NOTE: The video below contains content that might be disturbing for viewers.
Plunger said he could tell Sandoval was severely mentally ill.
"My immediate impression was 'Whoa this guy needs some help,'" Plunger said.
Sandoval told police that he smoked meth before breaking into the home and was hallucinating, according to court records.
Police took Sandoval to Hennepin County Medical Center, but he wasn't charged at that time.
Back on the streets, he was accused of attacking people with a knife, records say.
This time he was taken to the county jail, where he was accused of beating another inmate unprovoked.
"I cracked him in the face with the broom," he told an investigator in a recorded interview.
Again, he was released without being charged with a crime.
High-speed chase
:
About five months later, police say Sandoval stole a taxi, then led them through a wild chase in Minneapolis, at times driving the wrong way down one-way streets. Cellphone video taken by a bystander shows the stolen cab being driven down the sidewalk and slamming through a construction barricade.
As Dylan Swisher was walking in the street near his South Minneapolis home, Sandoval smashed the stolen cab into him.
"I didn't even know what had happened," Swisher said. "Just all of a sudden, I was getting tossed."
As Swisher lay on the ground writhing in shock and pain, a video from a State Patrol helicopter following the chase showed what happened next.
EDITOR'S NOTE: The video below contains content that might be disturbing for viewers.
Sandoval backed up, then drove forward, running over Swisher again – sending him flying toward a curb.
Swisher said he had never met Sandoval but was certain he was trying to kill him.
"I don't know how you can come to any other conclusion," he said. "He just drives at me. I'm a dude on the ground and he drives directly for me."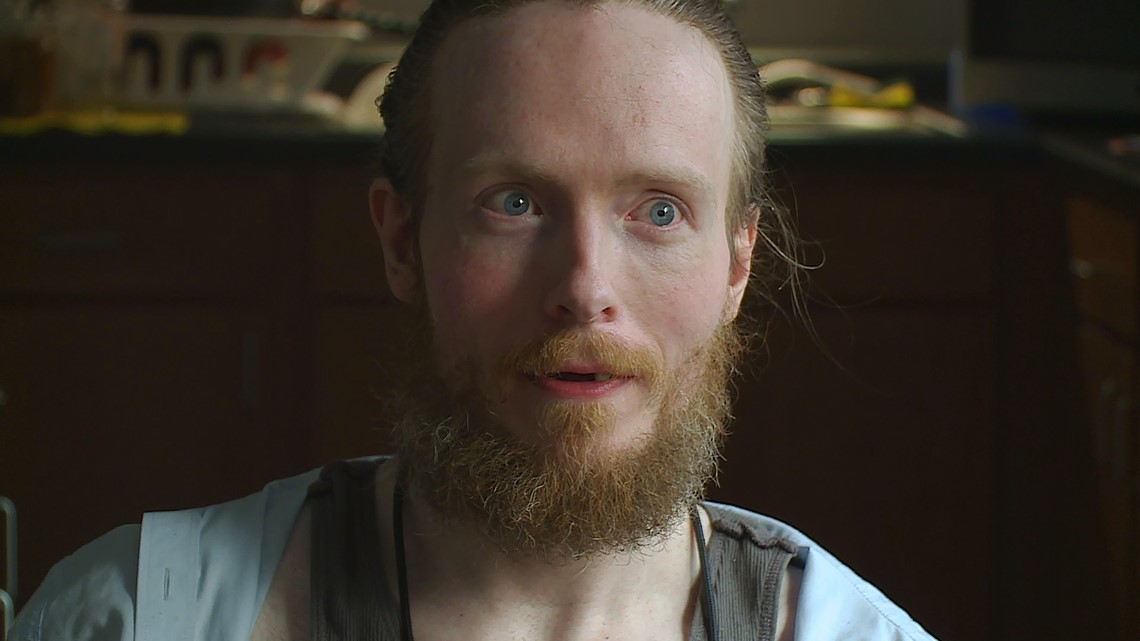 Court records show Sandoval told police he intentionally ran over the man because he believed he was "messing with his sister."
Swisher said he told police that he doesn't even know who Sandoval's sister is.
Sandoval was arrested and this time charged with the earlier North Minneapolis break-in, the inmate assault, and for stealing the taxi and running over Swisher.
Sandoval was found too mentally ill to stand trial, which would pave the way for another release back to the streets.
Grossly disturbed behavior
:
A court-appointed examiner found that Sandoval suffered from paranoid delusional thinking and lacked the capacity to recognize reality and reason.
A judge found that because of Sandoval's mental illness, he "engages in grossly disturbed behavior" and "poses a substantial likelihood of causing physical harm."
The judge committed him to the care of the Department of Human Services, which sent him to the state-run Anoka Metro Regional Treatment Center.
Sandoval's was released again. This time under what's known as a provisional discharge, where the agency sends incompetent defendants back into the community.
For years, DHS had provided competency restoration services to suspects like Sandoval, but stopped in 2018, saying those patients took up limited bed space at its hospitals, and restoring defendants to competency was never its job.
A KARE 11 Investigation in September 2021 found that DHS had provisionally discharged 665 patients by that point.
But with no competency restoration programs, judges didn't have the authority to do anything else with the defendants except let them go. It is unconstitutional to keep incompetent defendants in jails without treatment, judges told KARE 11.
The reforms passed by the legislature last year were supposed to create a competency restoration program, which was to be overseen by a newly formed board. The board was also charged with supervising about 120 newly created "forensic navigators" positions spread across the state. The navigators were supposed to shepherd the defendants through the state's mental health and criminal justice systems.
The legislature voted to spend more than $32 million to fund the reforms and ordered the competency restoration board to have a curriculum developed by Jan. 1 of this year.
But the bill was a contentious one at the capitol, with numerous stakeholders demanding changes in both the House and Senate.
The House version of the bill called for the funding to begin last year. However, in the Senate bill, funding didn't start until this coming summer. The Senate passed its version on the final night of the session. The House approved that bill just a few minutes before the clock struck midnight.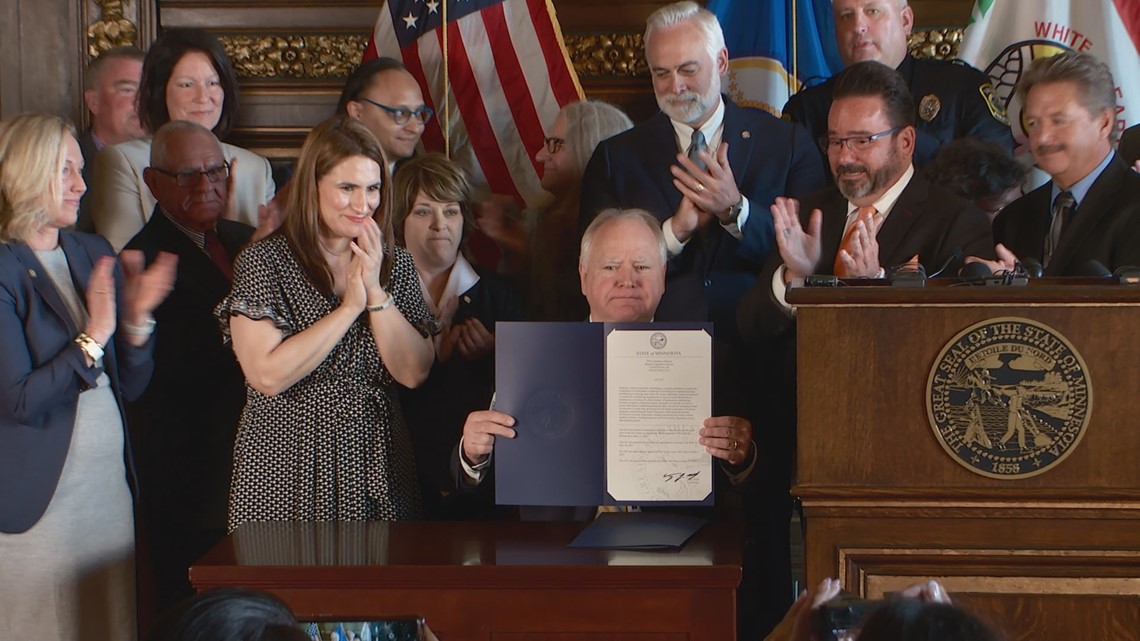 The funding mistake wasn't caught until afterward, said the bill's co-sponsor, Rep. Edelson.
"Mistakes like this unfortunately do happen in the last few minutes of session," said Edelson.
She's introduced a bill to begin funding the programs right away, earmarking $250,000 to bridge the remaining months until fiscal year 2024 funding kicks in.
Edelson's bill unanimously passed the House on Feb. 6 but is awaiting action in the Senate.
Until it's approved, tragedies like what happened in the St. Paul sober house may continue.
"I don't know what I'll do"
:
After his provisional discharge by DHS, Sandoval was sent to Evergreen Treatment Recovery Center in St. Paul.
Five months after the legislature passed the gap reforms – but failed to fund them – Sandoval moved to the sober house.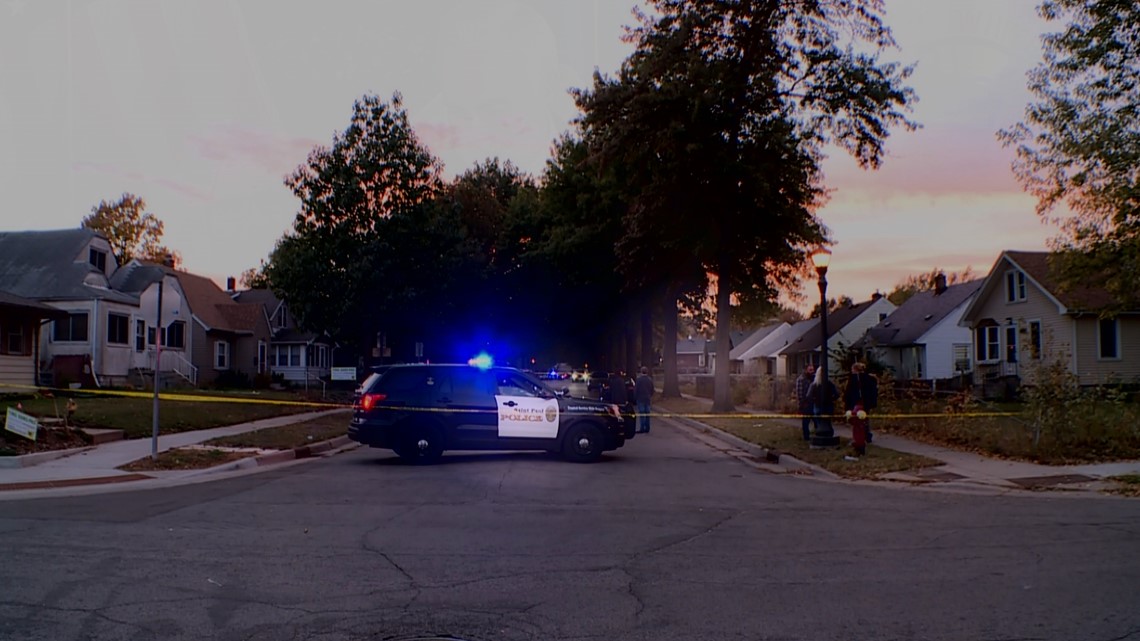 That same day, another resident told police he came home and saw blood in the kitchen and down the basement stairs. He followed it and found Jason Murphy's body.
He ran, but Sandoval, whom he'd never met, stopped him – and with a crazed look in his eyes put him in a chokehold, according to the criminal charges. They fought, he escaped, and told neighbors to call 911.
Police found Jon Wentz in an upstairs bedroom.
According to the charges, Sandoval told police he had heard voices from the TV saying they were going to kill him.

"The TV kept saying 'take your opportunity.' So, I took my opportunity," police say he told them.
Later at a hospital, Sandoval asked to have his arms and legs shackled to the bed. When asked why, he responded, "Because I don't know what I'll do."
'Why him?'
:
Wentz's daughter, McGowan, said her father was injured during special ops training in the Army three decades earlier and got hooked on opioids.
She says he had been clean for a year and living at the sober house for a few months before he was murdered. Her father wanted to share his story of overcoming addiction to help others.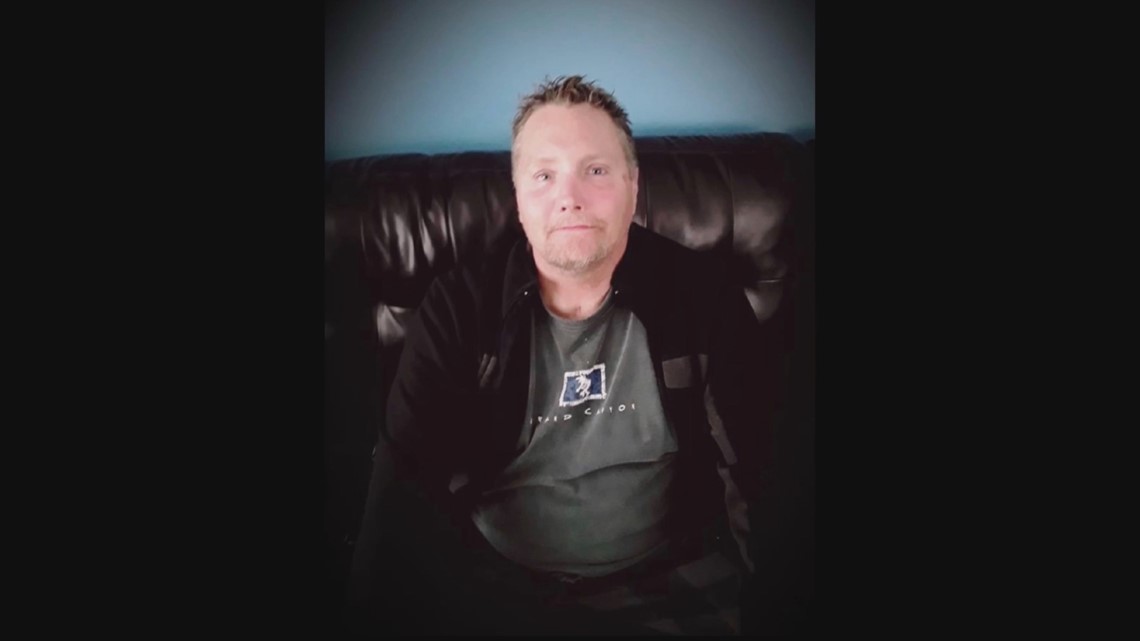 "He was really just starting to live the life he was meant to live," McGowan said.
Murphy's daughter, 15-year-old Madisyn, found out about her father when she saw her mom sobbing.
"She said, 'It's your dad.' And I immediately knew," she said.
"In the moment it didn't seem real," she said, asking a question that will never have a good answer.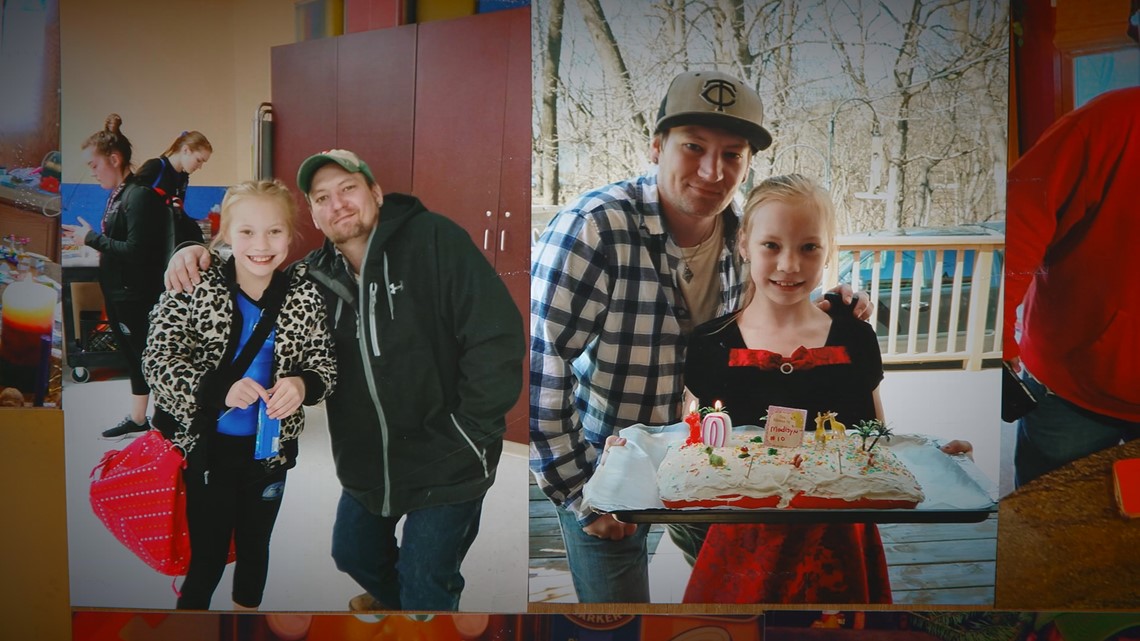 He was only at the home to make repairs.
She's hung photos of her dad on her closet door, so every morning when she gets up and goes through her clothes, she can see him.
"So, I never forget to think about him," she said.
She thinks about her father and Wentz.
"Two innocent men," she said. "And now both of their families have to live with that."
Watch all of the latest stories from our award-winning investigative team in our special YouTube playlist: