PRIOR LAKE, MN - On his website he claims to own the "#1 Fundraiser in the USA." But several local business owners tell KARE 11 Mike Gerken preyed on their desire to help kids, took their money and never delivered promised advertising.
KARE 11 discovered a history of complaints, actions by state regulators and court judgements against Gerken and his companies. In recent years he has operated using the names Moms and Dads for Kids, Dads Fundraisers and Dine and Discounts.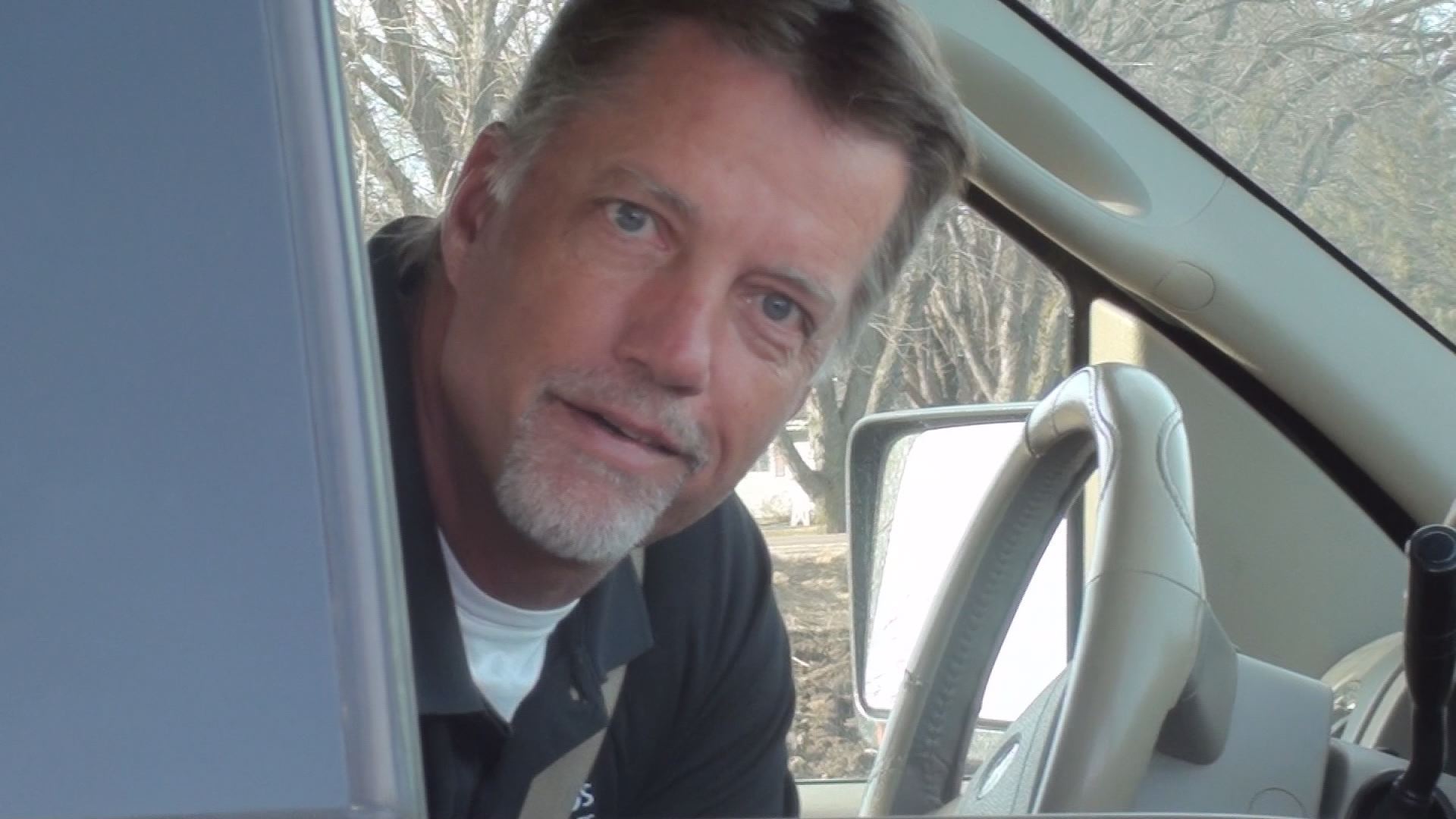 The companies claim to run fundraisers for school and youth groups. Gerken sells advertisements on coupon cards and then kids sell the cards which also offer access to a website with additional deals.
Gerken keeps the money from the advertising he sells and receives 20 percent of the money the kids collect when they sell the coupon cards.
However local business owners who paid hundreds of dollars to advertise on those cards say Gerken never made their ads, kids never sold them and, in some cases, there was not even a local fundraiser.
Susan Michaletz owns Popped Corn, a gourmet popcorn shop in Minnetonka. In 2015 Gerken sold her an ad that should have appeared on coupon cards sold in several nearby communities. She wrote a check for $790 and expected to see kids selling the ads in her area.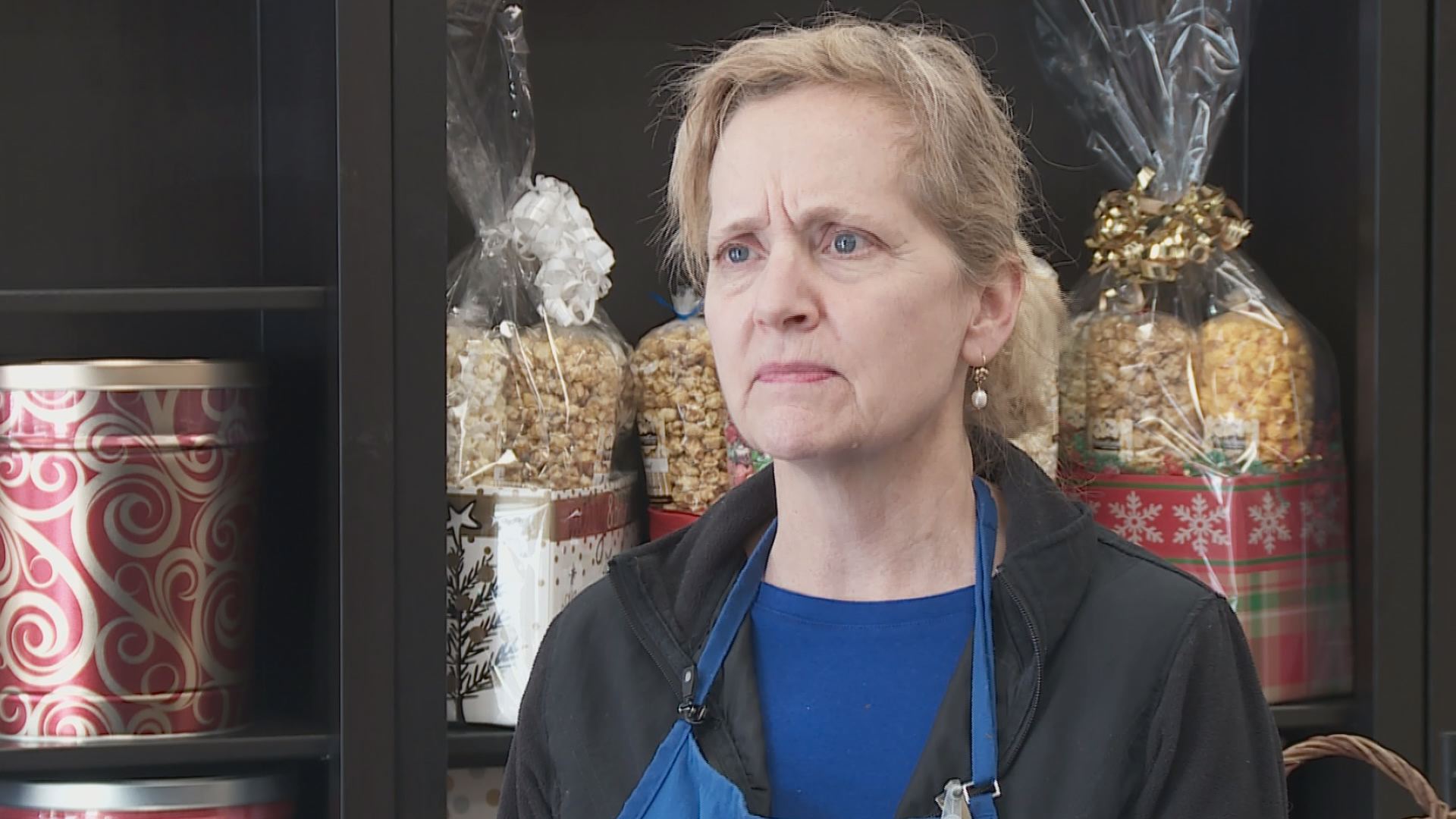 "I thought that was a great way to get a grassroots word out of who we are and where we area," she said.
Michaletz's contract with Gerken's business, then known as Dads Fundraisers, indicates the ad would start running December 1, 2015. As far as she knows, the ad was never made and no kids ever sold it.
She called looking for answers. "Never heard from him. From there after, he stopped answering my calls."
After months of being ignored, she finally took him to court. On the day of the hearing, Gerken showed up with a refund check.
In an email to KARE 11, Gerken blamed Michaletz, writing "no group wanted that offer on their card."
Vicky Biren, a realtor from Elk River says she wrote Gerken a $790 check in 2016, anxious to participate in a fundraiser for her local high school sports teams.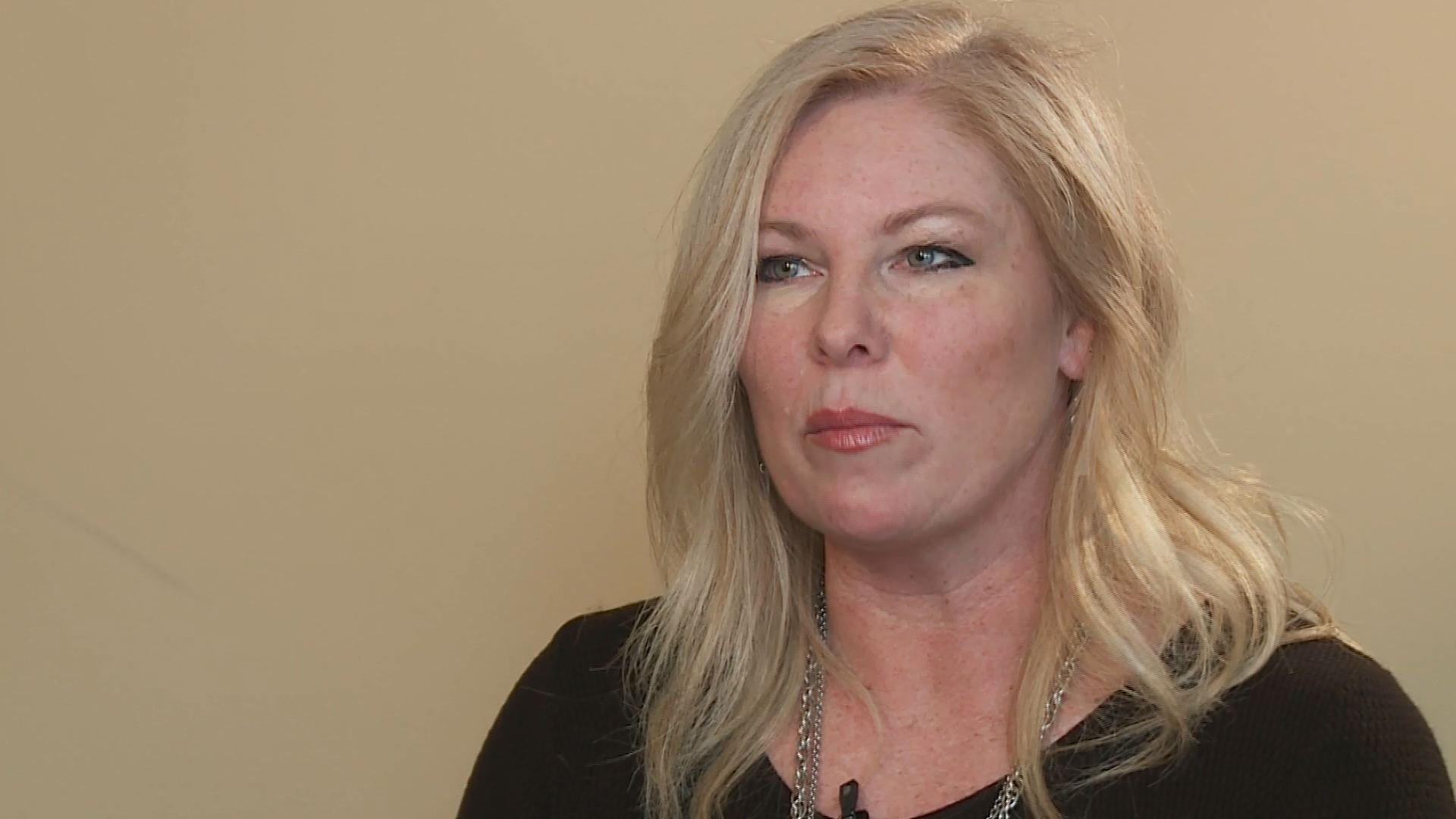 "I think that appeals to a lot of people. People care about kids. People care about helping their communities where you live," she told KARE 11.
Like Michaletz, Biren says she never saw any ads. She had been promised 100 coupon cards to distribute but says she never got those either.
"He's never produced anything or showed me anything that proved it was ever anywhere," she said.
Biren says she got suspicious when Gerken stopped returning her calls. So she called the Elk River High School Athletic Director. "Never heard of the guy," she said the school official told her. KARE 11 confirmed with the athletic director that he has never done any business with Gerken or been approached about a fundraiser.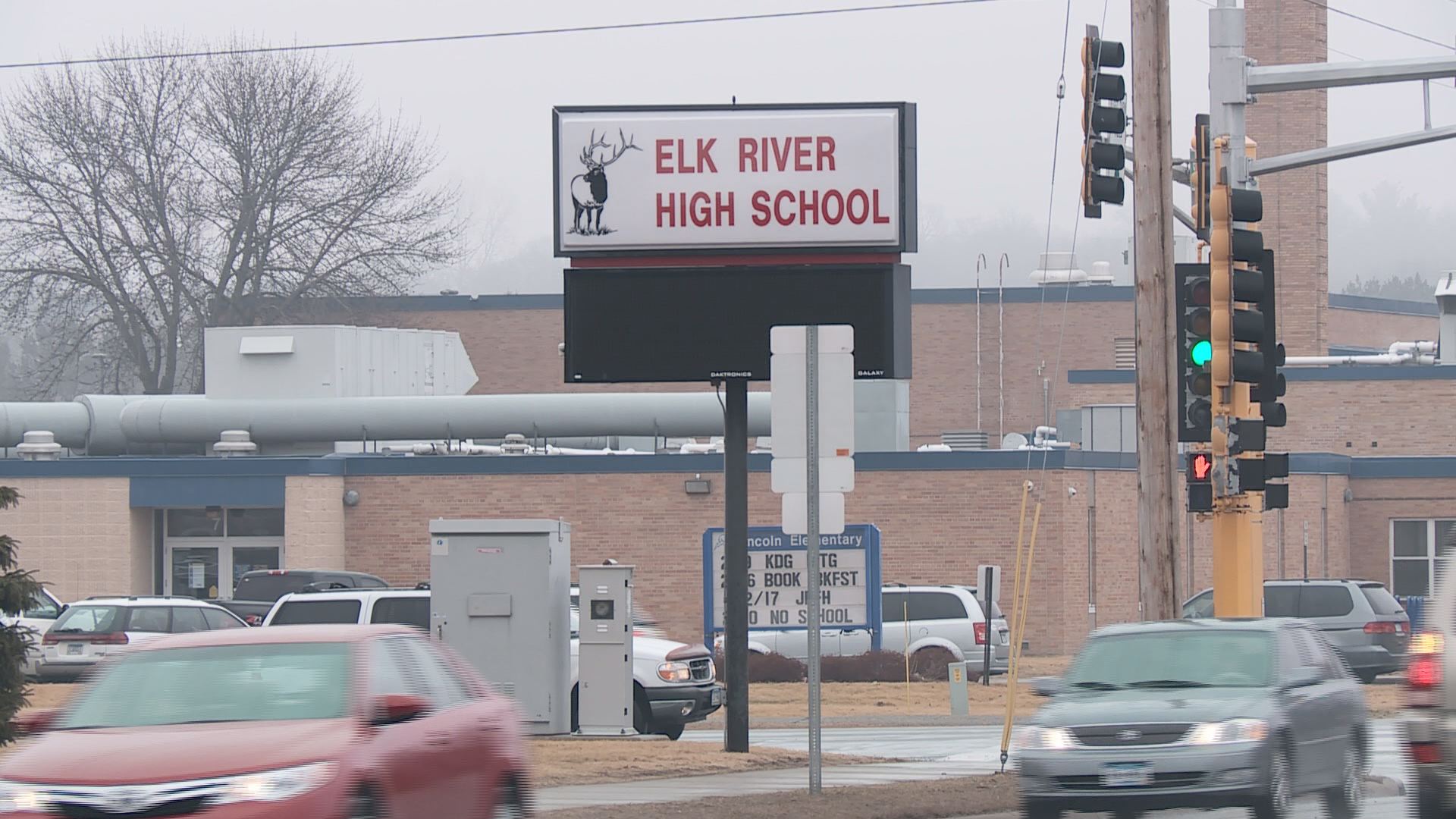 Biren also learned another realtor in her office had signed an identical contract with Gerken a year earlier. She said she had never received any advertising either.
Convinced she'd been duped, Biren took Gerken to Scott County Court. He didn't show up for their December court date and she won a default judgement.
Michaletz and Biren are two of more than a dozen small business owners who told KARE 11 that Mike Gerken took their money and never delivered on his promises of local advertising. He has lost or settled four lawsuits.
Some of those business owners say Gerken refunded their money only after they hounded him for months or called the police. Others told KARE 11 they are out hundreds of dollars.
His business practices have earned Gerken an F grade with the Better Business Bureau.
Both Minnesota and California issued cease and desist orders against Gerken when he tried to sell franchises for Dine and Discounts in those states.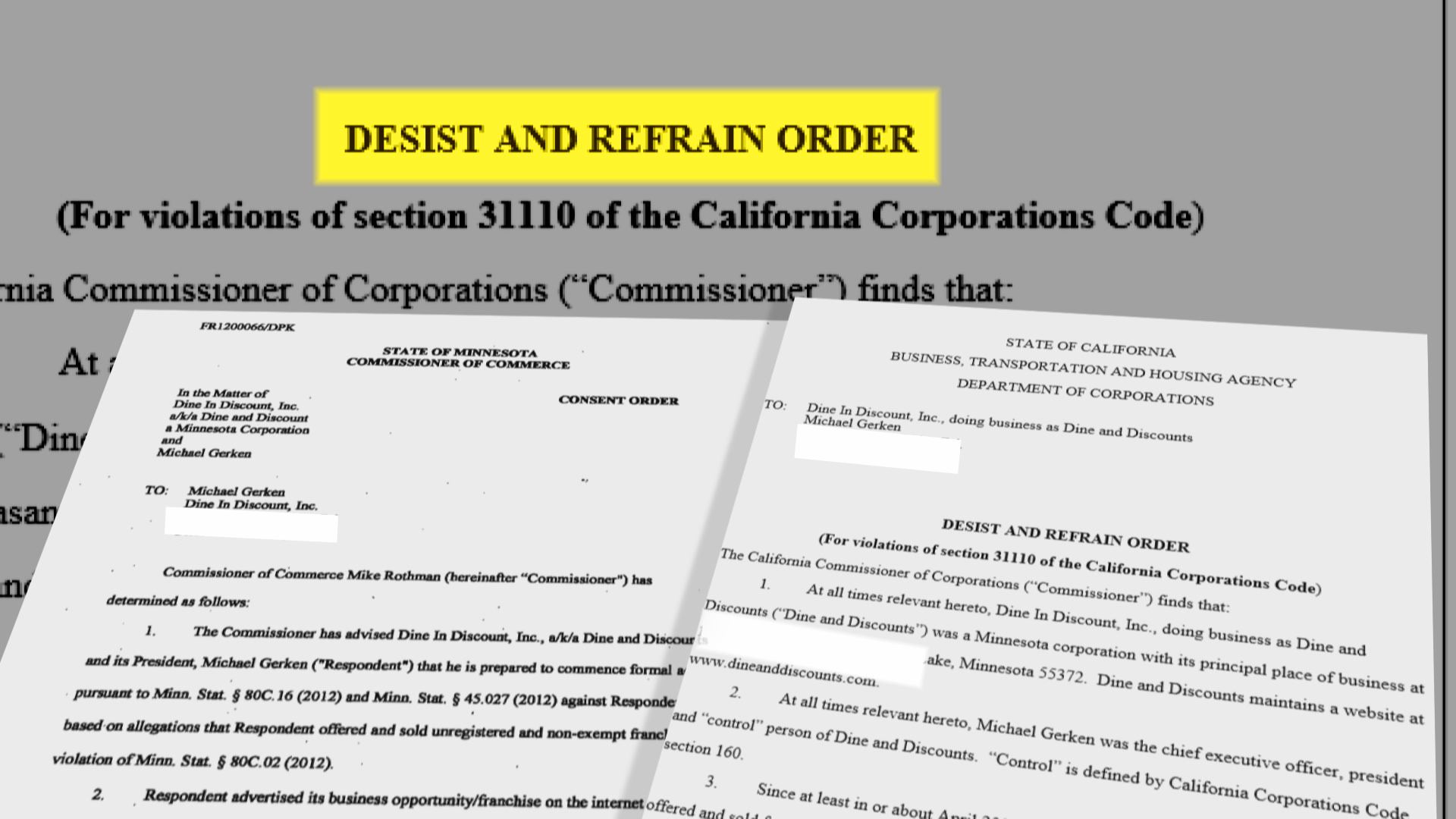 In addition KARE 11 followed up with some of the local school districts where the alleged victims believed Gerken was running fundraisers. Mahtomedi, Elk River, St. Louis Park and Hutchinson all said they had never done business with him and did not believe that any of their booster clubs or athletic teams had either.
A spokesperson for the Minnesota Attorney General Lori Swanson told KARE 11 her office is currently investigating Gerken's businesses.
KARE 11 tracked Mike Gerken down looking for answers. "If you want to talk to me or interview me just call me up. I'd be happy to meet with you," he said.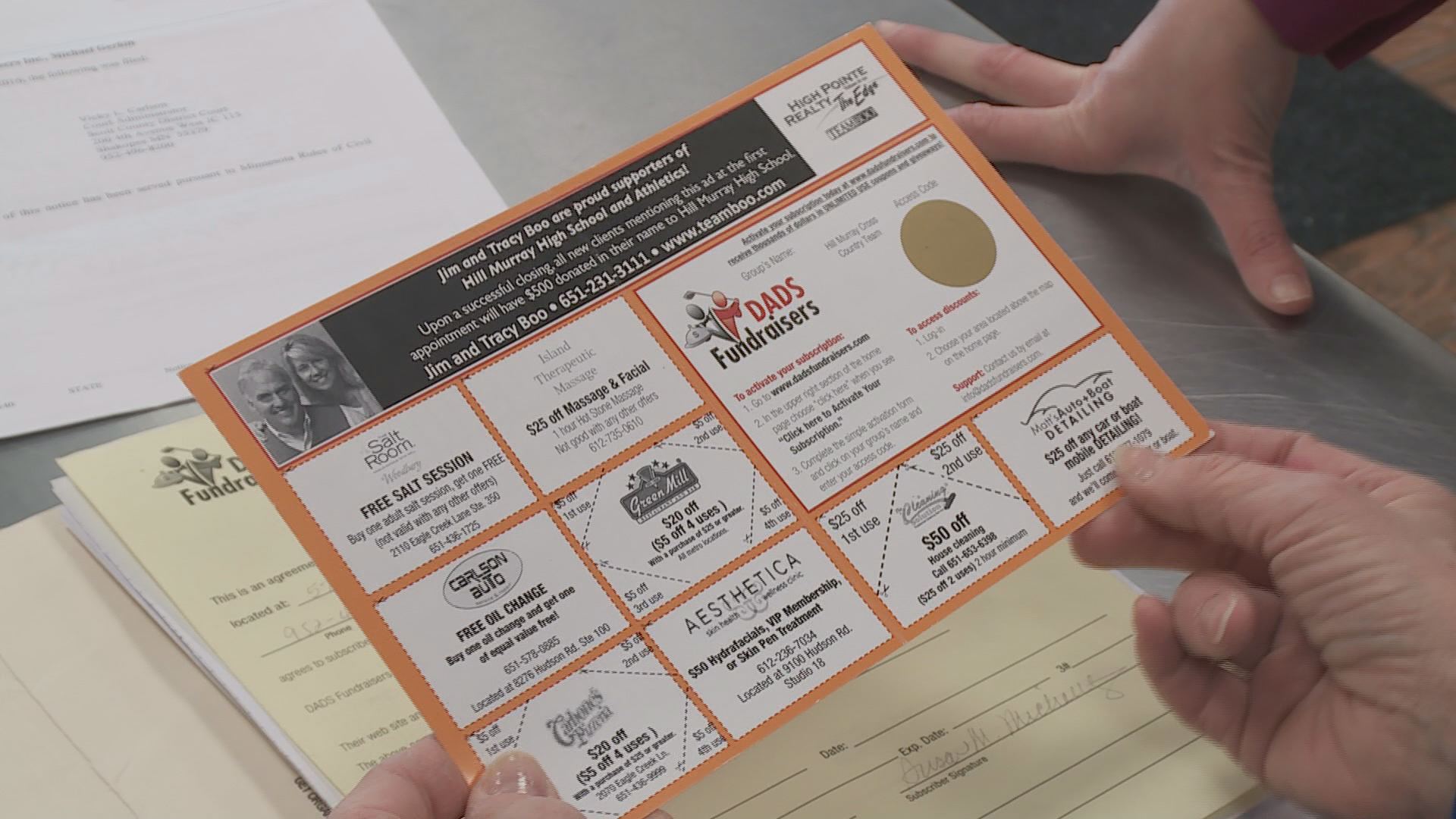 At first, Gerken agreed to sit down with KARE 11 to explain his business and answer questions about why so many business owners felt duped by him. We asked him to bring the fundraising cards that illustrated recent, successful fundraisers and prove he had done the advertising he promised.
Minutes before Gerken was set to meet with KARE 11, he called and cancelled.
By phone, Gerken insisted he had done hundreds of successful fundraisers and claimed he had even run ads for some people who had successfully sued him. He later showed us several fundraising cards from local school sports teams and church groups. Some were years old. He would not provide specific, recent examples of fundraisers, only telling us that he had "73 winter sports that were done." He wouldn't identify which groups actually sold the coupon cards.
After KARE 11 contacted Gerken to ask why he has failed to pay court judgments to people like Vicky Biren, he reached out to her and offered to send a refund check. As of the date of this story, she has not received it.
Does she think she'll ever get any money back? "I really don't," she said.