MINNEAPOLIS — Maple Grove police bungled a raid as they were searching for a stolen snowblower, according to newly released department investigative records. It set off a chain of events that included an innocent pregnant woman's arrest and her being illegally shackled while in labor.
Hennepin County taxpayers must now pay $500,000 to settle a federal lawsuit filed by the woman, who said she suffers from PTSD and has nightmares from the arrest and restraints used on her while in active labor with her first child.
The case, first reported by KARE 11, started when Maple Grove police mistakenly suspected the woman's husband, Faris Hussein, was involved with a prolific thief and raided their Dayton home in January 2020.
Faris says he was playing video games inside wearing a headset and didn't hear officers knock and announce themselves as police. When he heard a loud boom at his door — the sound of a boot trying to break it down — Faris looked out and saw a man wearing plain clothes.
Believing the police were home invaders, he told his wife to call 911 and fired warning shots at them using a legally owned handgun.
An officer fired back, the round ending up in a neighbor's home.
BELOW: Ring camera video captures an exchange of gunfire during the raid. This video may be disturbing to some viewers.
Once Faris realized it was the police breaking in his door, he surrendered. His wife, Sara, was also arrested.
Sara, who was nine months pregnant, claimed in a lawsuit that a Maple Grove officer slammed her to the ground on her pregnant belly, sending her into labor.
The department's internal affairs investigation found that the detective in the case, James Kirkey, failed to follow protocols that could have de-escalated the situation when Hussein didn't answer the door.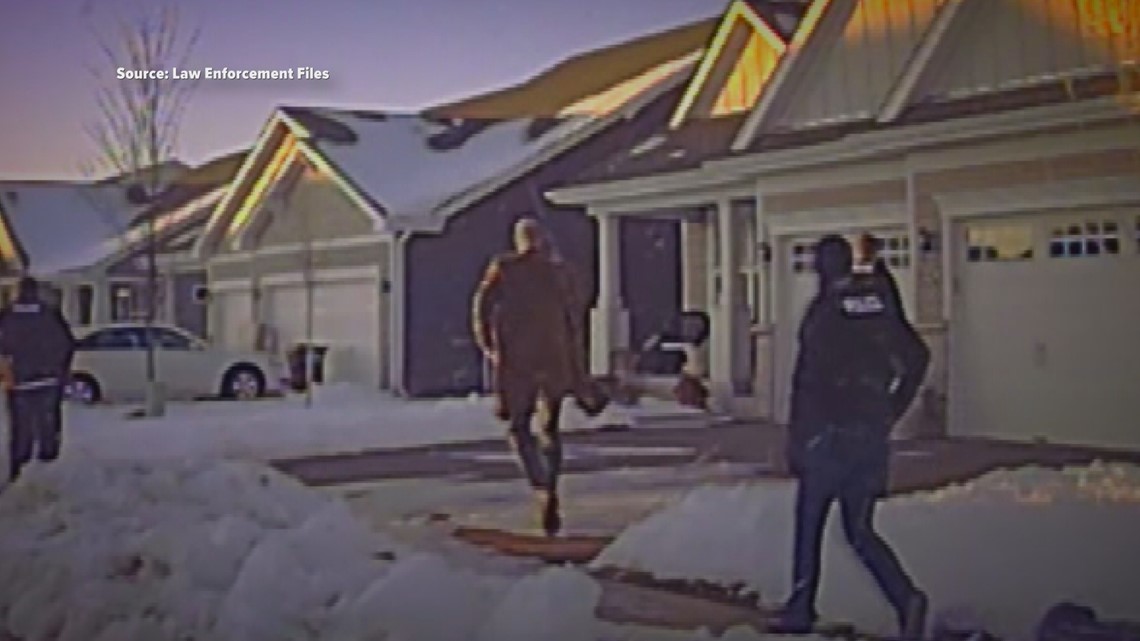 The records detail how Detective Kirkey had no intention of forcing entry into the home just to look for a snowblower, but a Maple Grove sergeant treated it like a "narcotics warrant" because the detective failed to communicate the intended rules of engagement with the other officers.
Kirkey also failed to wear clothes that would have identified himself as a cop when police raided the home.
"There's reason why you have these protocols in place, so something like this doesn't happen," said Faris and Sara's attorney, Nick Sweeney.
Kirkey was suspended without pay for three days last February. In a memo disciplining Kirkey, Maple Grove Police Chief Eric Werner told him that his actions "ultimately risked the safety of all of those involved."
His supervisors, Sergeants Matt Olson and Trent MacDonald, were found to have failed to properly oversee Kirkey, but they were not disciplined.
The department said in a statement to KARE 11 that it, "holds its employees to a high level of standards and holds employees accountable when necessary."
Sara still has a lawsuit pending against the Maple Grove officer who she claims used excessive force against her during the arrest.
The police department declined to comment on the lawsuit but said its internal affairs investigation found no evidence that officers used excessive force against Sara.
'Brutal, sadistic and unconscionable'
Sara was never charged with a crime after she was arrested but was held on what's known as a 36-hour hold. When she went into labor, she was shackled as she was taken to the Hennepin County Medical Center. She said she spent five hours in labor before finally being freed of the restraints. She delivered several hours later.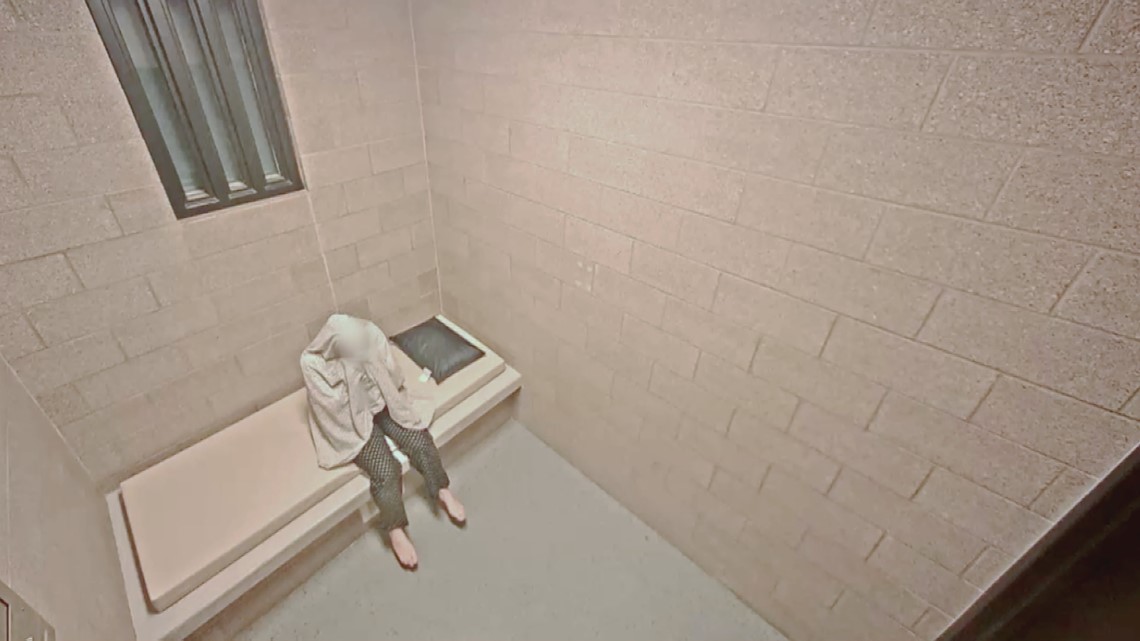 State law bans use of any type of restraint on women in labor except for "extraordinary medical or security circumstances." Sara was never a security or flight risk, records show.
The lawsuit she filed against the county said shackling her was "brutal, sadistic, and unconscionable."
As Sara gave birth to their first child, Faris was being held in a jail cell and unable to be there with his wife.
"They took away my happiness that day," Sara said.
"I will never forgive them," Faris added.
Sweeney, the family's attorney, said the half-million-dollar settlement showed the county "has taken the steps to take some responsibility for this."
"(They) need to treat people in this situation with respect and with care and to not shackle them while they are in active labor," he said.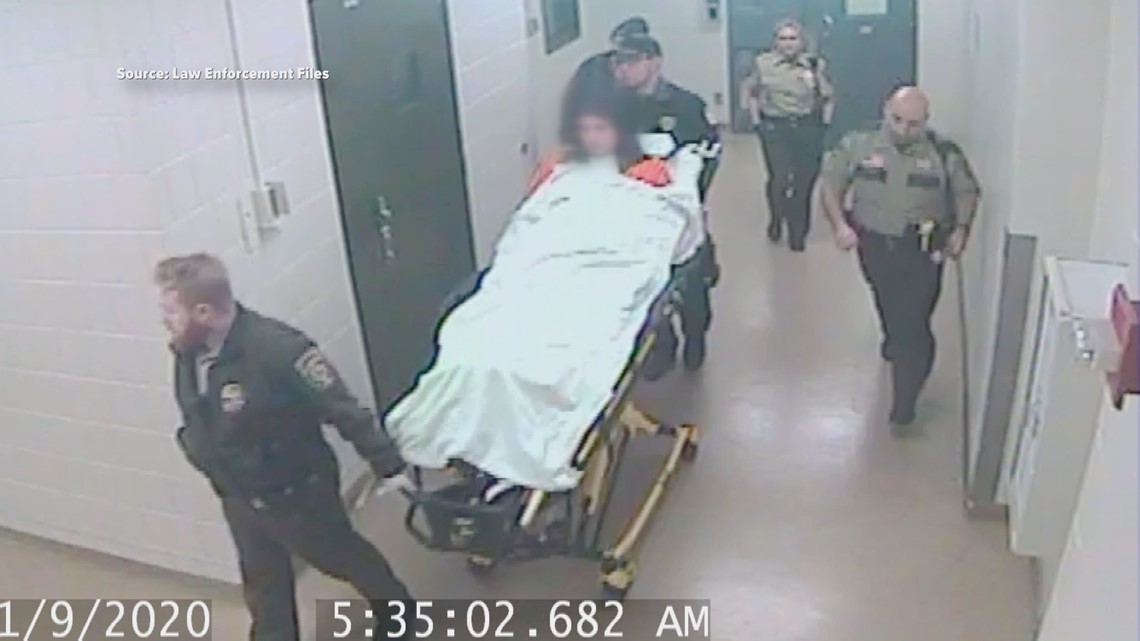 New sheriff won't address case
KARE 11 requested an interview with Hennepin County Sheriff Dawanna Witt, the jail's administrator when Sara was shackled. Witt has not responded to that request.
Guards were instructed to "Ensure the resident is secured in leg irons at all times," with no reference to the legally mandated exemption for pregnant women.
Charges dropped, but pain remains
Prosecutors charged Faris, who worked as an engineer, with three counts of first-degree assault for shooting at police, each carrying a minimum sentence of 10 years in prison. He says he lost his job and was unable to find steady work, while spending the next year and a half and thousands of dollars in legal bills fighting the charges.
Finally, in May, the Hennepin County Attorney's Office dropped all charges against Faris, saying in a court filing that the "state cannot prove the case beyond a reasonable doubt."
The couple have since moved away, citing the trauma caused by the arrests.
"We didn't feel safe with the misconduct that we've seen," Faris said.
Watch all of the latest stories from our award-winning investigative team in our special YouTube playlist: