ST PAUL, Minn. — Beltrami County Jail staff tried to stop or delay sick inmates from getting emergency medical care according to state inspectors, resulting in sanctions for "conditions that pose an imminent risk of life-threatening harm."
The state's Department of Corrections, which has oversight of county jails, put Beltrami County's operating license under a conditional status on Friday and ordered the jail to reduce its inmate capacity from 132 to 80, a near-40% decrease.
"We've felt there was no option but to take immediate and swift action," said DOC Commissioner Paul Schnell.
Following a complaint made on Jan. 24, a DOC investigation found on that day as well as on Jan. 5, medical staff directed that inmates needed to get emergency care, but that the jail "identified a lack of available staff as a reason for wanting to avoid medical transports."
Jail staff also failed to do the required well-being checks, according to the DOC. In one case, staff failed to do a proper well-being check immediately before an inmate attempted suicide.
That inmate was not given the necessary outside emergency medical care, but has survived, Schnell said.
This is the first time the DOC has sanctioned a jail using its new authorities under the "Hardel Sherrell Act," passed in 2021 following KARE 11's reporting on needless and preventable jail deaths across the state.
Sherrell died at the same Beltrami County Jail in 2018 after he became paralyzed and was found lying in a pool of his own filth.
In that case, a doctor directed Sherrell to be taken to the hospital. The jail administrator, Calandra Allen, refused, believing Sherrell to be an escape risk, according to records.
A day later, a nurse practitioner found Sherrell lying on his cell floor wearing a soiled adult diaper. That nurse practitioner would later tell KARE 11 that when she first stepped into the cell she was overwhelmed by the stench of urine. She ordered Sherrell to be taken to the emergency room.
This time he was taken, but discharged as malingering with just weakness or fatigue after jail guards told the ER doctor that Sherrell was faking his symptoms. However, the ER doctor directed that the jail seek immediate care should his conditions worsen. That never happened and Sherrell died on his cell floor two days later.

Schnell said there were similarities to Sherrell's death and what the DOC found during its investigation.
"We know what happened with the last instance," Schnell said. "We needed to act."
The Hardel Sherrell Act required the DOC to set minimum standards for inmate safety, granted more oversight over jails, and allowed the agency to take quicker and stronger actions when inmate safety was at risk.
Beltrami County Sheriff Jason Riggs is newly elected to the office and was sworn in on Jan. 3. He blamed the problems on a staffing shortage he's working hard to fix.
He said the shortage got worse because four employees were recently on medical leave.
Riggs told KARE 11 the jail population has been reduced from 112 to 72 by releasing some inmates and transporting others to alternate facilities.
"We're doing everything we can to keep our jail population safe," he said.
The jail administrator when Sherrell died, Calandra Allen, remains in the position, according to the DOC's licensing order.
"I never thought this would come right back around full circle to the very place where my son was neglected and left to die," said Sherrell's mother, Del Shea Perry. "And now here we are dealing with the same issue almost five years later."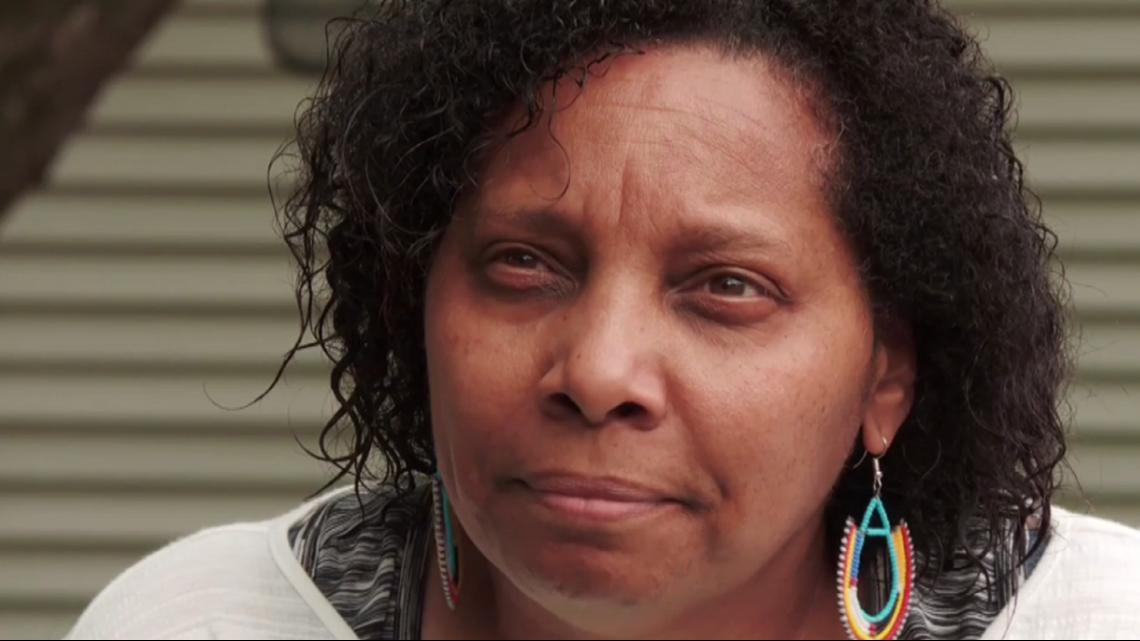 Schnell said Riggs has been fully cooperative with the DOC and is working with the county to raise staffing to required levels. The DOC investigation reviewed staffing for 52 shifts and found that levels did not meet required minimums in 35 instances.