MINNEAPOLIS — "Mission Critical" is a special report focused on KARE 11's 2019 investigations about issues impacting our nation's veterans.
KARE 11's relentless reporting has been cited in Congressional hearings, Inspector General investigations, and federal court proceedings.
Most of all, our investigations prompted important change.
In the wake of KARE 11's reporting, hundreds of millions of dollars were refunded to disabled veterans across the country, the VA reformed how ER claims were processed nationwide, and a Native American Minnesota veteran received life-saving medical treatment that had been previously denied.
Here's where you can find additional reporting about veterans' issues from KARE 11's investigations: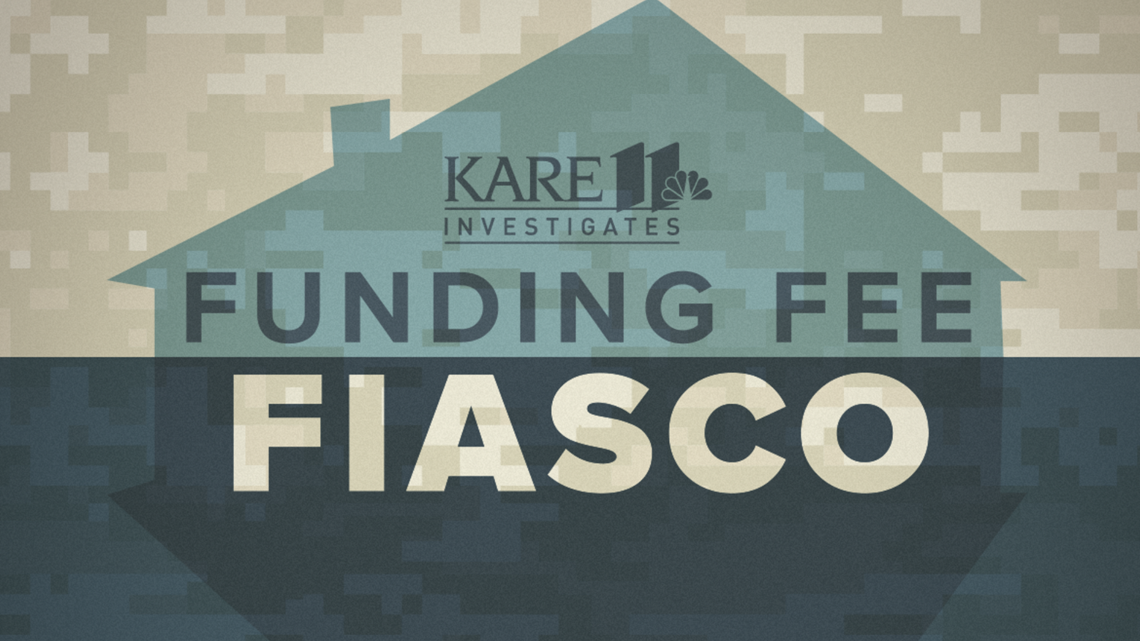 KARE 11's investigation into the VA Home Loan program exposed how the Department of Veterans Affairs systemically withheld refunds owed to disabled veterans on their VA-backed loans.
Following KARE's investigation the VA Inspector General released a scathing report stating, "Because inappropriate funding fee charges were not refunded, many exempt veterans may have suffered significant financial losses."
The VA now admits 130,000 veterans were due refunds totaling more than $400 million.
Members of Congress united across party lines to demand answers. Within weeks, U.S. Senators John Boozman (R-AR) and Jon Tester (D-MT) introduced legislation to ensure tens of thousands of disabled veterans would be reimbursed.
"The importance of introducing the legislation is to make sure we fix the problem that you uncovered," Boozman said in an interview with KARE 11's A.J. Lagoe.
In addition to refunding more than $400 million, VA Secretary Robert Wilkie announced reform measures were instituted to ensure refunds are promptly paid out to veterans in the future.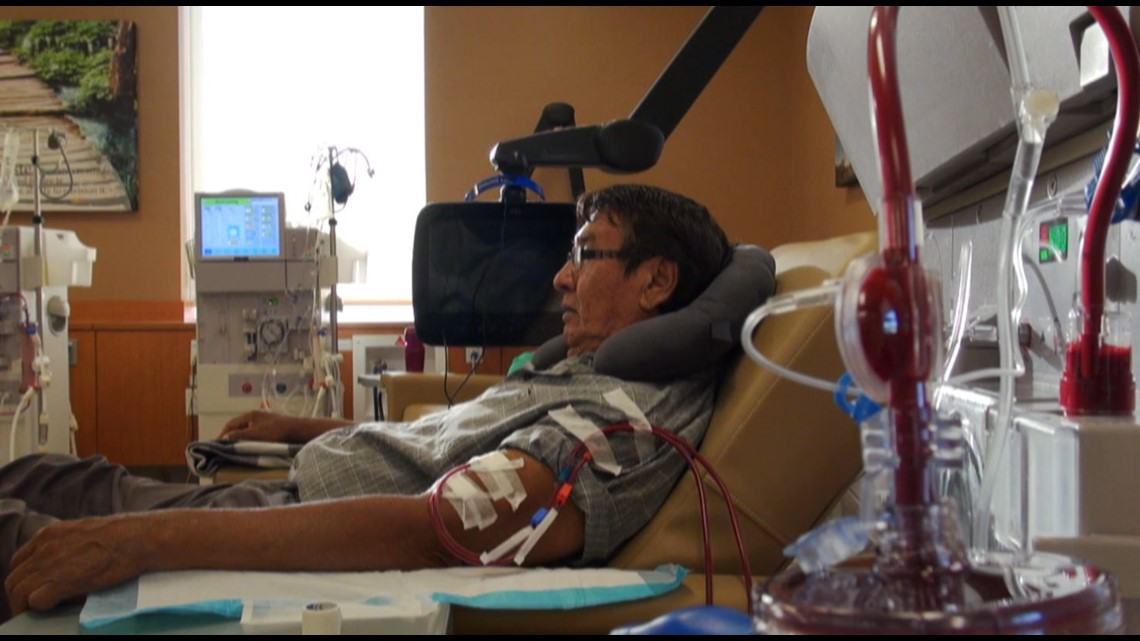 Discriminatory Transplant Testing
"I have a life I want to fight for," Frank Sherman said when he contacted KARE 11 investigative reporter A.J. Lagoe asking for help.
The Native American Marine Corps veteran was being denied a kidney transplant by the Department of Veterans Affairs for reasons neither he nor his private care doctors could understand.
KARE 11's ensuing investigation exposed that tests used to evaluate veterans like Sherman for transplants can discriminate against Native Americans.
The VA initially defended their testing claiming the suggestion it discriminates against Native Americans is "offensive and inflammatory" and "completely false."
However, the VA reversed course after KARE 11 revealed records showing its own examiners had questioned the validity of the test results. One wrote that "cross-cultural factors … may have contributed to suppressed performance" and that "Results of the current evaluation may therefore potentially underestimate his true level of cognitive functioning."
After KARE 11's reports, the VA offered Sherman a new evaluation, confirmed his memory was fine, and finally authorized what they had refused to do for six years. As a result, Frank Sherman recently received a life-saving transplant.
KARE 11's investigation of Frank Sherman's case came as part of a broader investigation of problems in the VA's transplant program. Our series "Distance, Delays and Denials" revealed how veterans seeking transplants often faced burdensome travel requirements, unnecessary delays and inappropriate denials.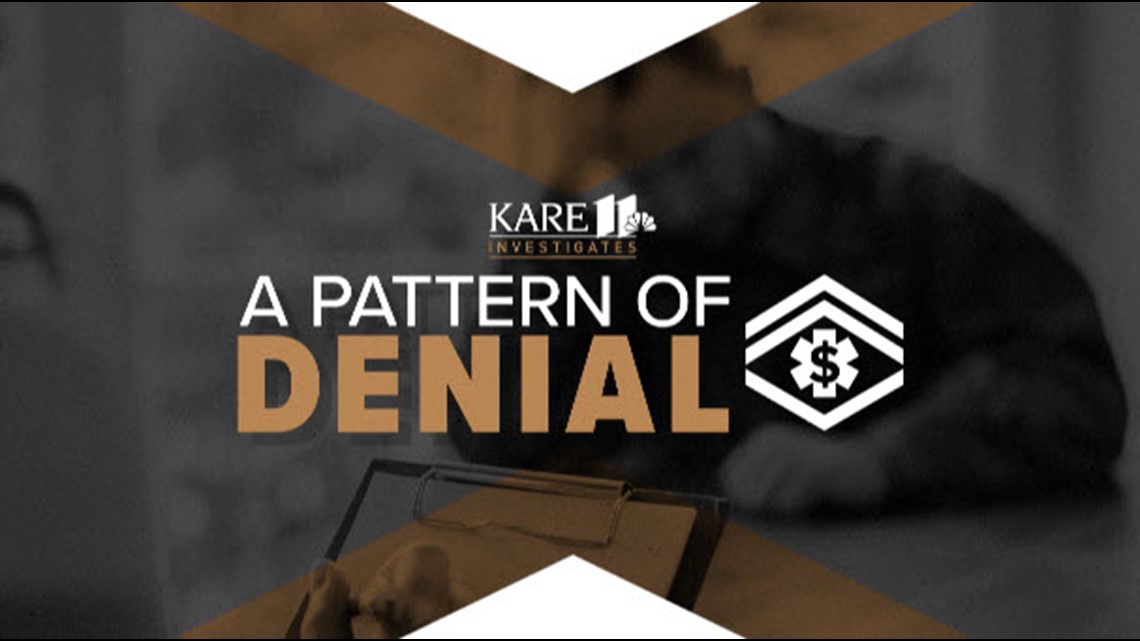 KARE 11's multi-year investigation exposed a systemic nationwide pattern of improper denials of veterans' emergency medical bills.
As a result, veterans nationwide were being turned over to collection agencies for debts they should not owe. The problem existed for years, so the wrongful denials could total billions of dollars.
In the wake of KARE 11's reporting there has been Congressional review, a national Inspector General investigation and official VA reforms. What's more, many veterans previously denied have been reimbursed.
KARE 11 documented how emergency medical bills were improperly denied because medical claims processors at the VA were pressured to review complicated files in just minutes.
"We are accountable for speed," one VA insider told KARE 11 in an exclusive interview. VA staffers admitted it's quicker to deny claims than to take the additional steps needed to approve payments.
Responding to KARE 11's investigation, Congressman Tim Walz (D-MN), then the ranking member of House Committee on Veterans Affairs, called for a federal investigation.
In 2019, the VA's Inspector General completed its audit – and confirmed KARE 11's findings. The OIG quoted one VA officer who said, "I don't want to say accuracy doesn't matter, but accuracy doesn't matter."
The VA's Inspector General completed their audit. It confirmed KARE 11's findings and concluded in just one six-month period that bills for an estimated 60,800 veterans – totaling at least $53.3 million – were wrongly denied.
The U. S. Court of Appeals for Veterans Claims (CAVC), citing KARE 11's reporting, also issued a blistering critique of the VA's handling of emergency medical claims. The court found the VA violated federal law and ruled hundreds of thousands of veterans are owed billions of dollars in reimbursement for expenses incurred when receiving emergency medical care at non-VA facilities.
In addition to issuing refunds, the Department of Veterans Affairs enacted key reforms including the creation of a nationwide clinical quality assurance team, and the implementation of nationally standardized reviews for accuracy of emergency medical bill denials and rejections.
If you have a suggestion for an investigation,
or want to blow the whistle on government fraud, waste, or corruption,
email us at: investigations@kare11.com