OBION COUNTY, Tenn. — "40 Cal Springfield is coming back stolen," the dispatcher radioed Sgt. Joe Key with the Obion County, Tennessee Sheriff's Office.
"Stolen, that's what they said?" 25-year-old Umon Moore asked in disbelief.
Moore told the deputy the gun was his, and he had bought the used firearm legally at Scheels - a big box sporting goods store - back home in Minnesota.
He didn't have the paperwork and couldn't immediately prove how he came into possession of the stolen handgun.
So, Sgt. Key took out his handcuffs and detained the young Black man.

A KARE 11 investigation finds the case exposes a glaring failure in the nation's ability to track and recover stolen guns.
The loophole allows stolen firearms to be bought and resold unchecked – even by major sporting goods stores. It means stolen firearms aren't being returned to their legal owners – and the guns are ending up in unsuspecting hands.
Scene on a bridge
It was the Saturday after Thanksgiving, November 27, 2021. Umon Moore was with friends, including a woman and teenage boy, doing target practice.
The group had five handguns and a rifle lying out on an old cement graffiti-covered bridge railing on a back-country road in Tennessee. They had been shooting down into a riverbank.
Sgt. Key with the Sheriff's Office rolled up and informed them that you can't shoot from a bridge or roadway.
Bodycam video reviewed by KARE 11 shows the entire interaction was polite and respectful by all involved.
The deputy seems inclined to just give the group a warning, but first asks if he can run the firearms to ensure they're not stolen.
The group on the bridge has no objections.
He begins calling in serial numbers to dispatch to run through NCIC – a database of stolen guns maintained by the FBI.
The first two guns come back clean, then Sgt. Key calls in a Springfield XD-40 – a .40 caliber semiautomatic handgun.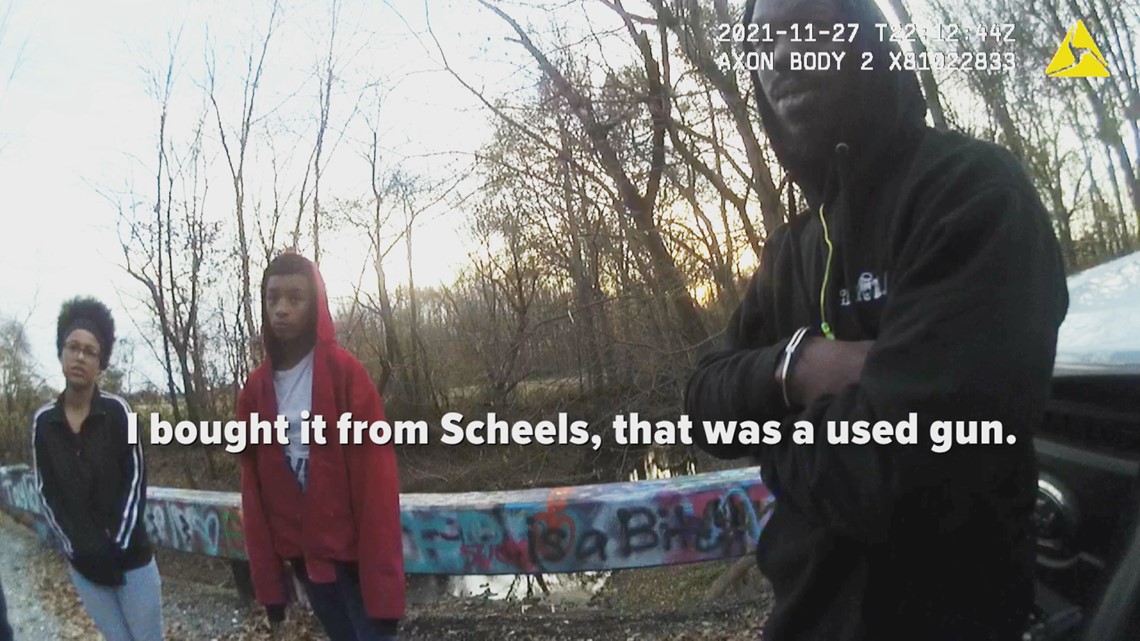 "Whose is that?" Key asks the group.
Moore acknowledges the gun belongs to him but tells the deputy he bought it legally from Scheels in Rochester, Minnesota.
"It's stolen?" he says in disbelief. "I got paperwork for that."
But he doesn't have the proof of purchase with him.
"I hate to do it," Key said, "But what I'm going to do right now is I'm just going to detain you until I run the rest of these guns. Then I'll do a little digging and see what we can find out."
Out come the cuffs as Moore responds, "You gotta do what you gotta do, sir."
The rest of the guns come back clean.
Sgt. Key calls dispatch and learns a Springfield XD-40 with the matching serial number was reported stolen back in 2013 halfway across the country in Glendale, Arizona.
Moore maintained he bought the gun in June 2020 from Scheels.
"I'm leaning more to believing what you're telling me, ok? So, I'm willing to dig a little farther into it," the deputy responds – adding that something fishy is going on.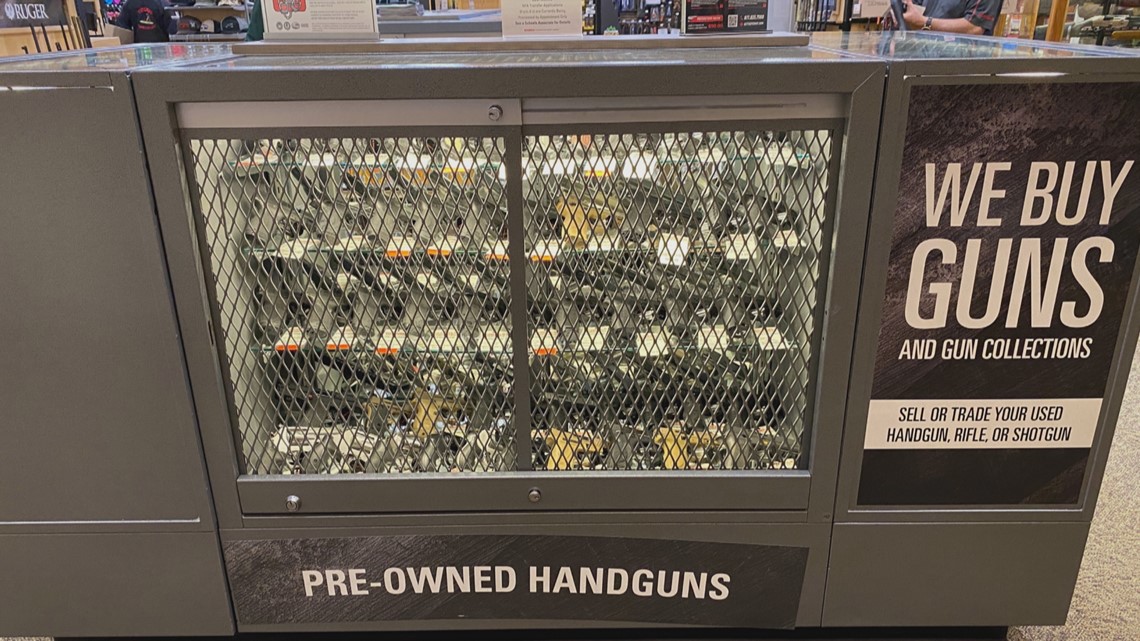 After 33 minutes in handcuffs on the side of the road, Moore was set free to call Scheels in Minnesota to try and confirm his story.
"Call 'em," Key said. "And if they can fax that information to us at the Sheriff's Office it goes a long way."
Records show Scheels sent over documentation confirming that Moore bought the handgun from them. The stolen firearm was confiscated, he was let go.
On the body camera footage, both the deputy and Moore seem perplexed as to how a major sporting goods store like Scheels could have sold a stolen gun.
The Obion County incident report ends with the notation, "More follow-up will be need[ed] in this case."
There is no evidence that happened.
No Law Enforcement Investigation
Nearly a year after the stolen firearm was recovered on the Tennessee bridge, the ATF, Rochester Police Department, and Olmsted County Sheriff's Office all told KARE 11 their agencies had no record of being notified. They had done no investigation into how Scheels in Rochester ended up with the stolen gun.
A police theft report from Glendale, Arizona revealed the gun originally belonged to a member of the Hooligans Motorcycle Club and was stolen during a home break-in in March 2013 along with several other guns and cash belonging to the biker club.
The gun's whereabouts were unknown for eight years until it was recovered on the Tennessee bridge.
The Obion County incident report details how Scheels said a man named Gilbert Martinez Rivera had sold them the stolen gun, so KARE 11 tracked him down.
No one had contacted him about selling the stolen firearm, so it was the first time he learned there was even an issue.
"A police report says you sold a stolen gun to Scheels," said investigative reporter A.J. Lagoe. "Where did you get the gun?"
"I got the gun from Scheels," Martinez Rivera replied. "I actually purchased the gun from Scheels two years ago."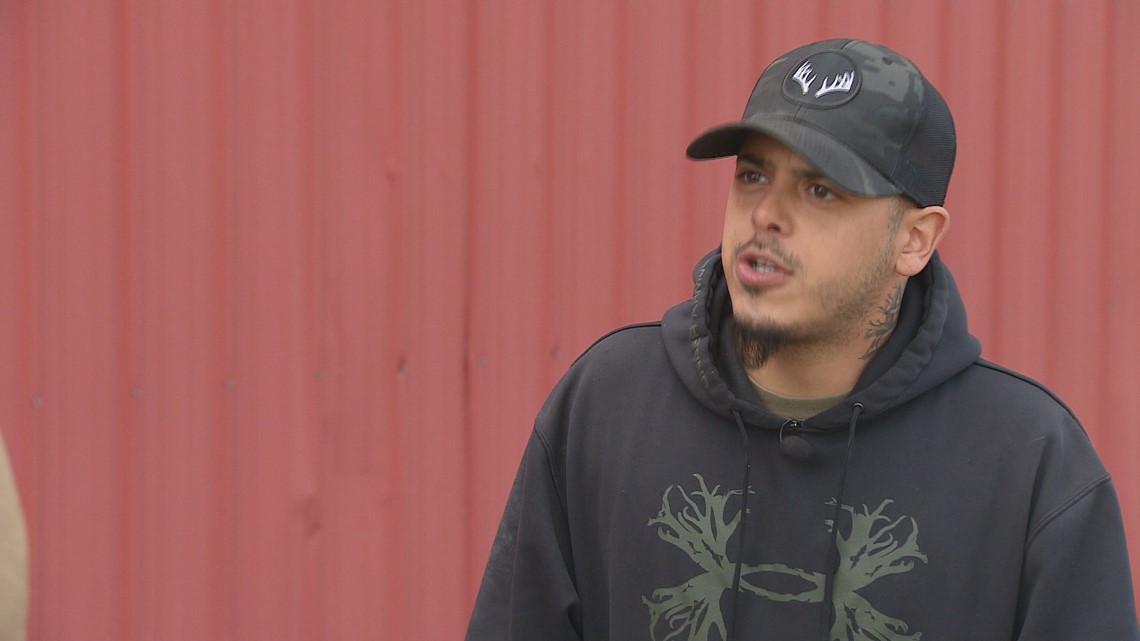 He explained that he'd purchased the gun from Scheels in May 2020, but ended up not liking how it shot. So, he sold it back to Scheels the following month.
Martinez Rivera provided the ATF Firearms Transaction Record that proved he, too, had been sold the stolen Springfield XD-40 by Scheels.
"Did you assume that when you bought a gun from a legitimate store that it was background checked somehow?" Lagoe asked.
"You assume so, you think so," Martinez Rivera said. "I don't want to buy a stolen gun, nobody does!"
A lawsuit filed against Scheels for selling the stolen gun revealed a major flaw in the nation's ability to track and recover stolen firearms.
No way to check
Umon Moore, the man handcuffed for being in possession of the stolen gun in Tennessee, sued Scheels alleging they caused him humiliation, should have known it was stolen, and posed a threat to public safety by selling it.
A judge dismissed the lawsuit.
Scheels successfully argued they couldn't be held responsible because they had no way to check to see if the gun was stolen before buying and reselling it.
The judge affirmed firearm dealers do not have access to any database to trace firearms.
Scheels refused to comment when contacted by KARE 11.
Kory Krause, the owner of Frontiersman Sports in St. Louis Park, MN said his shop has occasionally run into the same problem in the past – unknowingly selling a customer a used firearm that turned out to be stolen.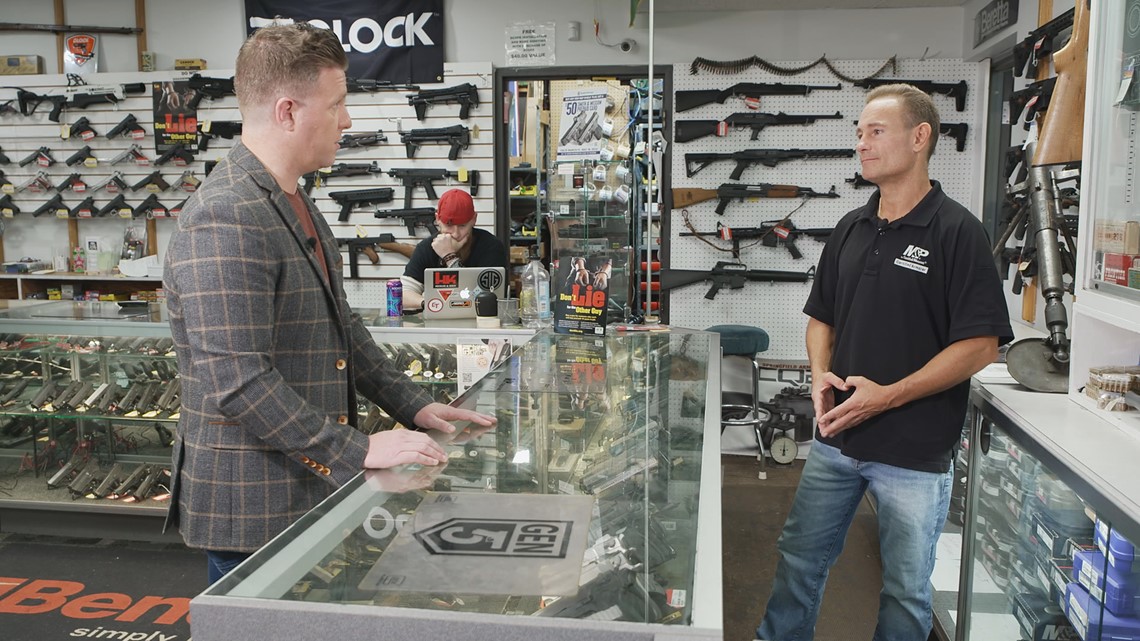 There's no data available on how often gun shops unknowingly buy and resell a stolen firearm because no government agency tracks the problem.
Krause said he would love to be able to check if a used gun his store is buying has been stolen, but there's no way to do that.
"You can't just type in the serial number and get an answer on that?" KARE 11's Lagoe asked.
"No," said Krause. "I wish we could but no, not as of now anyway."
Reform – Sort of
Congress wants that to change.
In June, the Bipartisan Safer Communities Act was passed. It contains a provision that would allow licensed firearms dealers to receive access to records of stolen firearms kept as part of the FBI's NCIC database.
Mark Oliva, a spokesperson for the Firearm Industry Trade Association (NSSF) said they've been pursuing access to the stolen gun database since 2013 because their members have expressed concern that they might inadvertently take possession of a firearm that was stolen.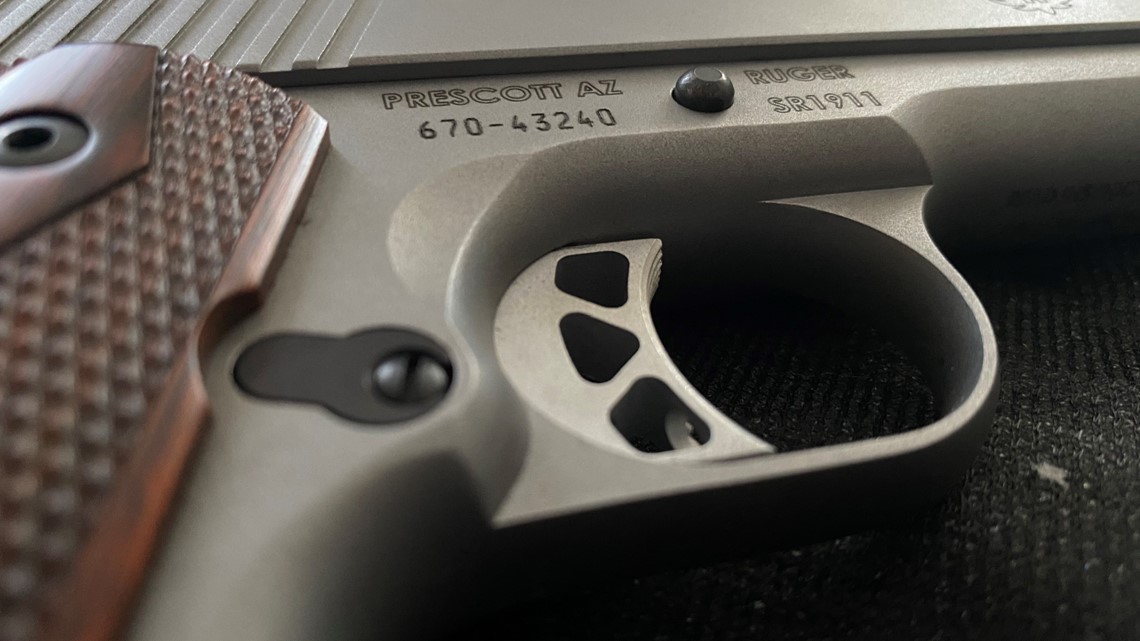 However, five months after the law passed, gun shops still can't access the NCIC database and the FBI is unable to even give an estimated date as to when it will be available.
In an email responding to KARE 11's inquiries, an FBI spokesperson wrote, "Our NCIC Operations and Policy Unit advised the FBI is aware of the requirement for regulations and is working on it."
When it does eventually become available, the NSSF said it is encouraging firearm retailers to make use of the opportunity to check if a gun is stolen.
However, the law makes checking a gun against the FBI's database voluntary, not a requirement.
When asked if they would begin checking once the database is available to determine if firearms are stolen before selling them to their customers, Scheels refused to comment.
EDITOR'S NOTE: Journalists Jeremy Finley with WSMV Nashville and Katie Wilcox with KPNX Phoenix contributed to this report.
If you have an important issue you think we should investigate – or want to blow the whistle on wrongdoing, waste or corruption – email us at: investigations@kare11.com
MORE FROM KARE 11 INVESTIGATES:
Watch all of the latest stories from our award-winning investigative team in our special YouTube playlist: