KARE 11 Investigates: Mentally ill kids caught in a failing juvenile justice system
A Minnesota teen struggling with severe mental illness and charged with numerous crimes sat in juvenile detention, often isolated, because no treatment was available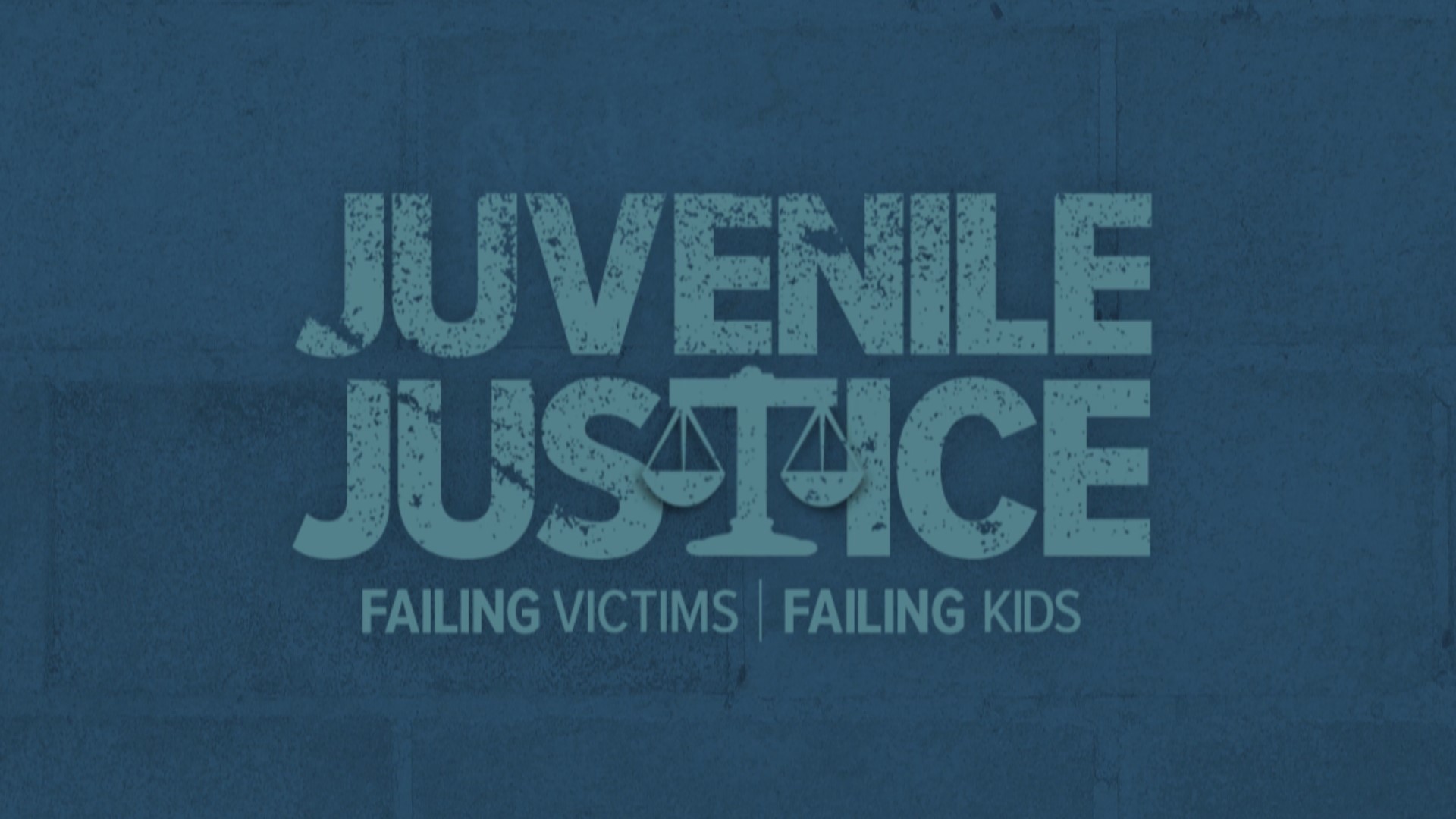 When attorney Tracy Reid first went to visit her client in June at the Hennepin County Juvenile Detention Center, she said staff pleaded with her to get him to stop threatening to kill himself.
She says he spent the next two weeks locked alone in isolation, not allowed any physical contact with other people.
The next time Reid visited, records show the only way she could communicate with him was through a pass-through opening in his locked room – a 6-by-18 inch slit in his door about 2 feet off the ground, where the 16-year-old boy had to sit alone on the floor inside.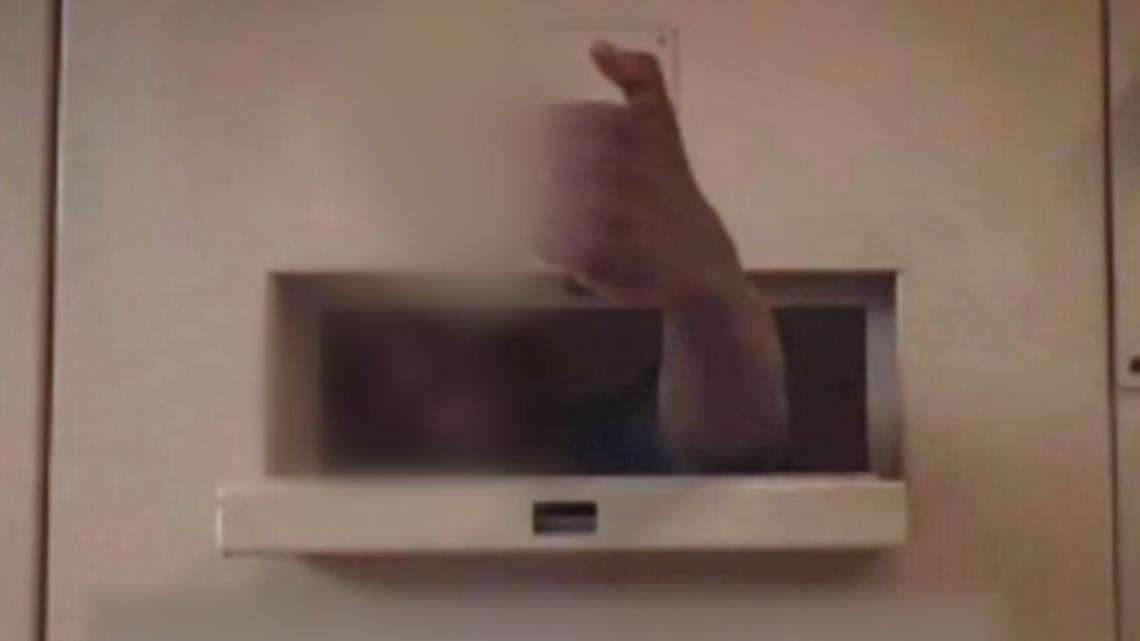 A doctor who visited him felt he was so mentally ill that he needed urgent care.
"Unfortunately, being in isolation is making the situation worse," she wrote in an evaluation.
The doctor's assessment of the boy could also serve as a description of what too often happens in Minnesota's system for treating mentally ill children with histories of violence – it only makes things worse, a KARE 11 Investigation has found.
Kids can go through an exhausting merry-go-round of crimes, and in Hennepin County, languish in a juvenile detention center that uses solitary confinement and provides little mental health treatment.
They often are whipped back onto the streets, where they and their families are left without the needed support and supervision, while denied entrance to the only locked, state-run children's hospital that could treat children like them.
A KARE 11 investigation finds Minnesota's juvenile psychiatric hospital is operating at 25 percent capacity – only able to treat a few children at a time. Because of a staffing shortage, state records show most of its beds are empty.
Without adequate treatment, kids often re-offend – leaving injured and traumatized victims in their wake.
"If we're eventually releasing these children with no services in place, kids will go back to what they know best," said Angela Bailey, the boy's co-counsel along with Reid. "We really need to do better."
'Unprecedented behavior'
:
Scroll through his mother's Facebook page and you'll see dozens of happy family photos of him and his five siblings throughout the years with their mother, Keilva. To protect the child's identity KARE 11 is not using her full name.
There's the photo of the youngest son – the boy in the Hennepin JDC -- wearing a cap and gown and beaming with a huge grin for a kindergarten graduation. There's the photo of him with frosting on his nose sitting with his siblings during his 10-year-old birthday party.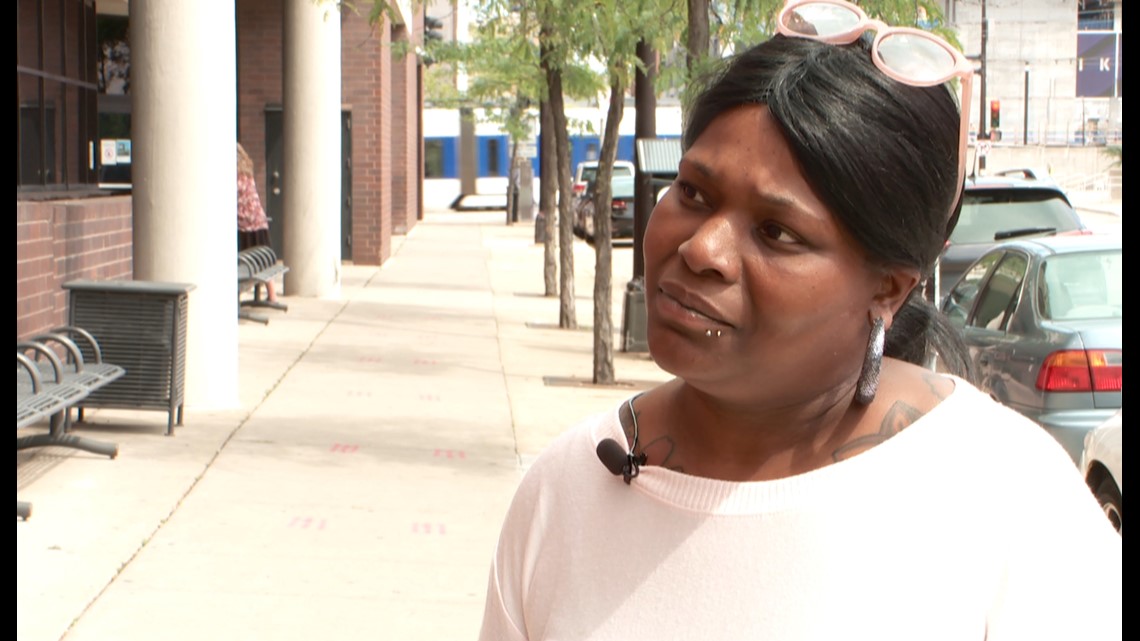 Behind those scenes was often chaos, driven by poverty and the children's developmental disabilities.
The family was often homeless and forced to squeeze into their mother's car to sleep, using gas station bathrooms to wash up and brush their teeth, Keilva said.
The single mother jumped from crisis to crisis. Her kids often ran away or stopped going to school.
Her youngest son has been diagnosed with ADHD, conduct disorder, disruptive mood dysregulation, intellectual disabilities and PTSD.
By age 11, a social worker wrote that his hyperactivity and compulsivity were "unprecedented," according to court records. He would jump out of his mom's car and onto highways. School bus rides would turn terrifying, as he'd run from those and into traffic.
Keilva said other children recognized that he was vulnerable and easily manipulated. At age 12, he was charged with threatening to shoot and rob a man on his driveway. It would be the first time he was sent to the Hennepin JDC.
He has since spent more than half a year of his life there, a facility that has never provided the type of mental health treatment needed for kids like him.
Searching for treatment
:
Found too mentally ill to stand trial in the robbery case, he was released, but his disabilities and history of violence meant no shelter or treatment program in the state would take him.
"The residential psychological facilities that contract with the county have largely determined that they are unable or unwilling to take kids with aggressive behaviors," said Reid, his attorney.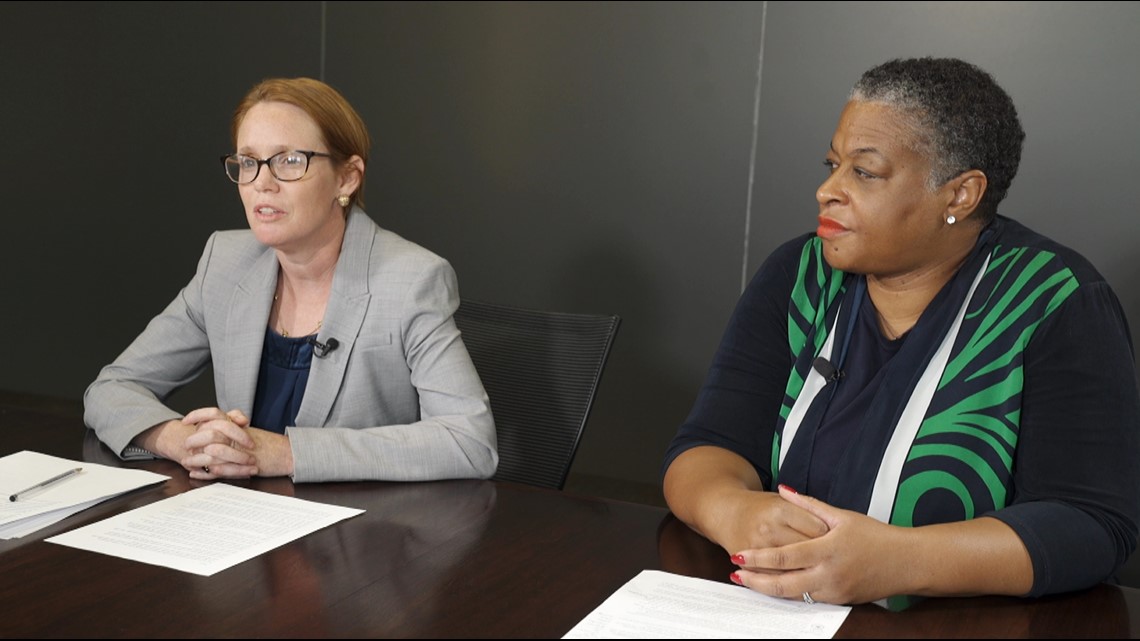 At 13, he was sent to a Missouri treatment program, where he was discharged before completing treatment.
He would go on to be charged with more crimes, including armed robberies, yet repeatedly found incompetent to stand trial and sent back to Keilva's care. He was never convicted.
In October 2021, when he was 15, he was arrested for armed robbery and fleeing police. He spent 71 days in the JDC – without appropriate mental health treatment – while the court again wrestled with whether he was able to stand trial.
In December, when he was found incompetent for the fourth time, he was simply released again without any services provided to him or his mother. Hennepin County told the court it had been "unable to engage in voluntary services" for the boy because his mother had not responded to them. Keilva says she was homeless and had no phone service at the time.
In June, police found him walking around a South Minneapolis park with a handgun stuffed into the waistband of his pants, according to the criminal charge, and he was taken back to the JDC.
"He definitely needs help. Yes, he does," Keilva said. "And it's nowhere to be found."
Locked in solitary
:
Soon after arriving at the detention center, the boy punched a guard. Staff responded by putting him into "Disciplinary Room Time" – DRT.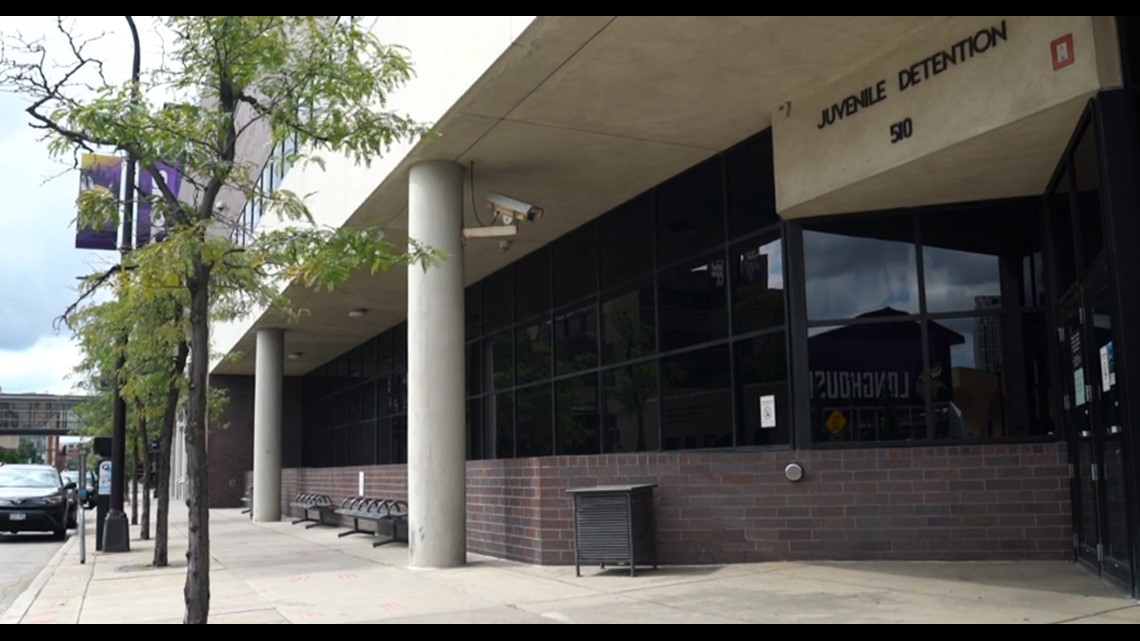 Juvenile detention facilities can be licensed to use DRT to lock kids alone in rooms as punishment, a controversial practice that a Department of Corrections director told the legislature last year was "solitary confinement."
There are no limitations as to how long children can be kept in DRT under state regulations, only that the decision to place them there must be reviewed every eight hours.
Keilva and her son's lawyers say he was locked up in isolation this summer for two straight weeks. During that time, they say the teenager could only talk with people – even his lawyers – through a small slot in the metal door designed to pass food trays into the cell.
JDC records reviewed by KARE 11 show a social worker who tried to talk with the boy had to do it through the same small hole. Her June 27 notes said: "difficult to hear as pt [patient] is seen at closed cell door with meal pass open."
His lawyers say holding the boy in solitary confinement "exacerbates, not treats or improves, his condition.
A banned practice
:
Opponents of the practice say there is no evidence that using solitary makes juvenile detentions safer for the kids or the guards inside.
Peterson said locking kids up for hours at a time will only make them angrier and agitated when they get out, heightening the risk of violence in a detention, all while increasing the likelihood they'll re-offend when they are released back to the community.
Isolating kids should only be used for brief periods of time until it is safe to remove the child from a room, Peterson said.
"The only times we use it are for safety and security. We never use it for a punitive measure," said Peterson, who also oversees juvenile detentions in Utah.
DRT used daily
:
KARE 11 obtained data from the past five years showing how often – and how long – Disciplinary Room Time is being used at the Hennepin JDC.
That data shows the JDC is using DRT at a higher rate this year than at any time since 2018. KARE 11's analysis shows incidents involving the practice happened an average of three-and-a-half times a day during the first six months of 2022.
Hennepin County's policies allow children to be placed in DRT anywhere from less than an hour to indefinitely, according to copies of its policies. However, none of the data indicated how long children – like Keilva's son – were being kept in isolation.
Hennepin County declined an interview request regarding treatment of the boy and its use of DRT, issuing a statement instead.
"Hennepin County works to enhance community safety, promote community restoration, and reduce the risk of re‐offense," the county said. "We know the current juvenile justice system isn't perfect, but we are committed to the safety and well-being of all youth who are under our supervision and continually look for ways to improve."
Of the JDC staff, the county said, "we must respect their safety and well-being – just as we do with our clients."
Walls closing in
:
The boy's mental health only deteriorated in the JDC as his violence continued.
He threatened to commit suicide numerous times, even once wrapping a shirt around his neck, according to his records.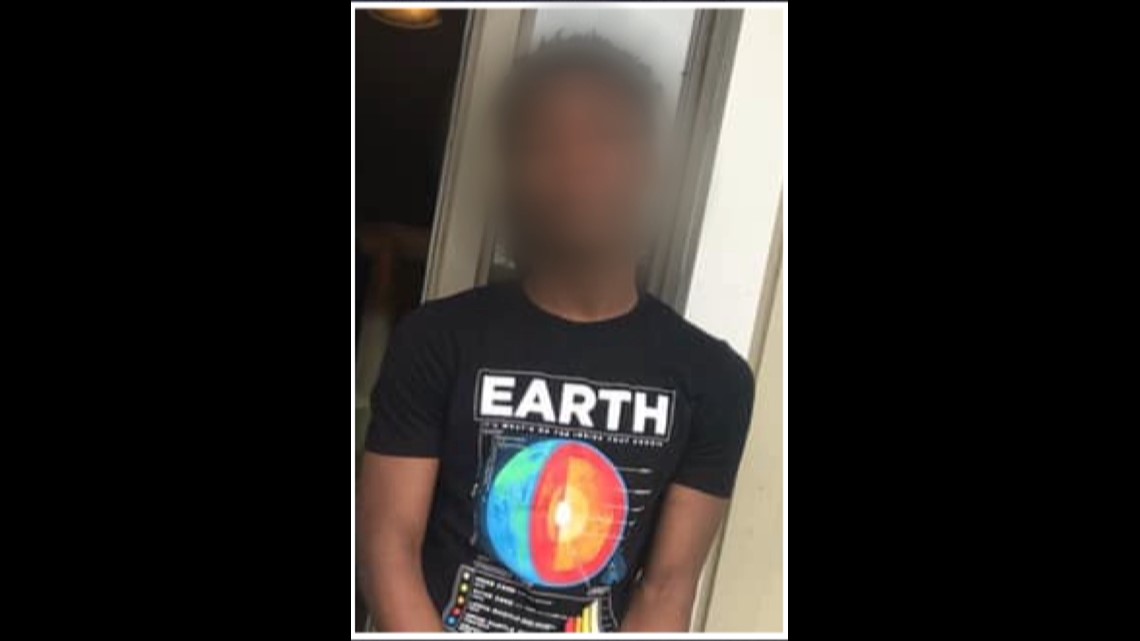 At one point on DRT, he told a nurse that he felt like his cell walls were closing in on him, "making me have thoughts of killing myself."
Yet those same records show that several days would go by without a nurse seeing him. And even when he got medical attention, his treatment plan typically included a generic "use effective coping skills as needed."
In August, he was charged with punching another guard.
"That just begs the question why isn't this kid being placed in a psychiatric facility?" Angela Bailey, his attorney asked.
Nearly everyone involved with his case agreed that the boy should be somewhere other than the JDC. His defense attorneys, the prosecutor, his social workers, even the judge all stated as much during his numerous court hearings.
At one of his court hearings in June, an assistant Hennepin County prosecutor assigned to help find him a placement told the court that 14 programs had already rejected him – many because he had a history of violence.
Millions spent, few get care
:
His lawyers believed an ideal placement for him would be the Community Adolescent Behavioral Health Hospital (CABHH), a locked facility that the state Department of Human Services has spent $39 million to open and operate since 2018, records show.
But sending him there was never a realistic option.
Located in Willmar, a town with about 21,000 population and two hours from the metro area, DHS says the agency cannot hire enough staff to safely run the hospital.
As a result, though it is licensed for 16 beds, in 2022, the hospital has treated an average of three or four kids at a time, according to DHS.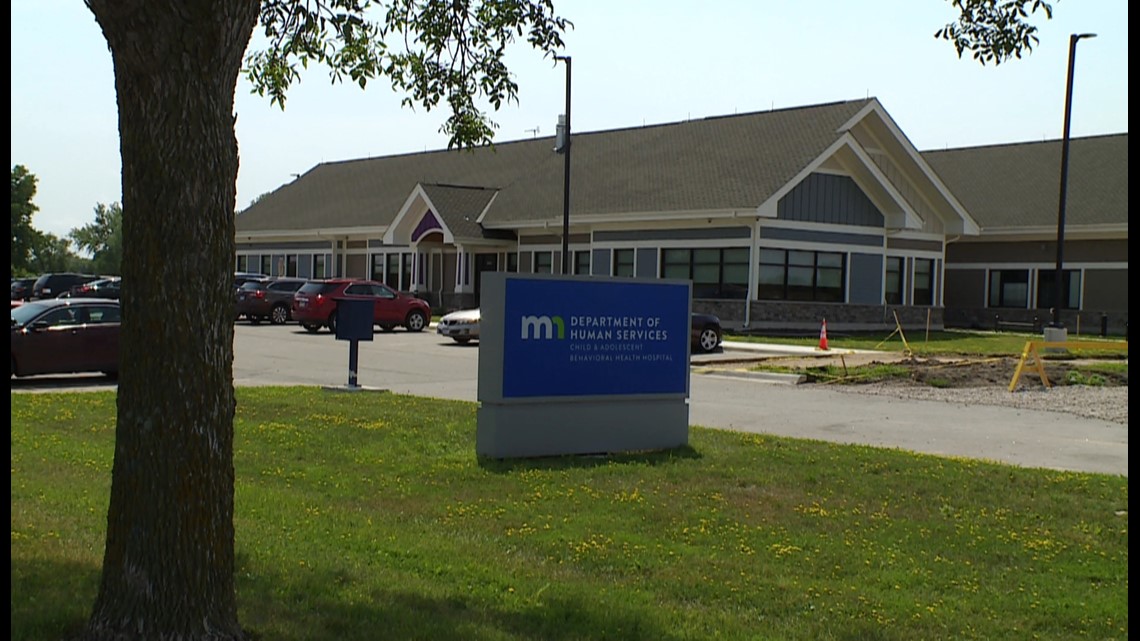 His attorneys fought for the boy to be taken to a local hospital to be stabilized – something attorney Angela Bailey believes happened only because KARE 11 began following the case.
Otherwise, "I think he would have continued to rot at the JDC and not stabilize," Bailey said.
Bailey said he was given medications that enabled him to stay calm enough to have a conversation with her. Following an evaluation, a doctor recommended that he be found competent.
Wanting to get him out of what they considered harmful conditions at the JDC, the boy, his attorneys and his mother made a decision.
Despite his mental illness they agreed to say the boy was competent and plead guilty to an earlier charge. That way he could go to the state's juvenile prison, Red Wing Juvenile Correctional Facility – the only place in the state that would provide mental health treatment to the boy.
"In an ideal world, he'd be at a mental health treatment facility," Bailey said.
For his mother, even a juvenile prison is a relief after months in the JDC.
"It's certainly better than where he was at," she said.
Watch all of the latest stories from our award-winning investigative team in our special YouTube playlist: