MAPLEWOOD, Minn. - A little known legal loophole is allowing hundreds of child sexual predators in Minnesota to slide under the radar, leaving parents in the dark about the danger they may pose.
Records obtained by KARE 11 reveal that admitted child molesters, rapists, and people who've been caught with child pornography are not on Minnesota's sex offender registry or the state's public online courts database.
Despite admitting their guilt, Minnesota judges and prosecutors have granted some sex offenders a special status that makes their past largely secret. Sometimes with tragic consequences.
The Case of the Handy Dandy Man
Eugene Robert Finch, 47, is an example of a child molester who took advantage of the secret system.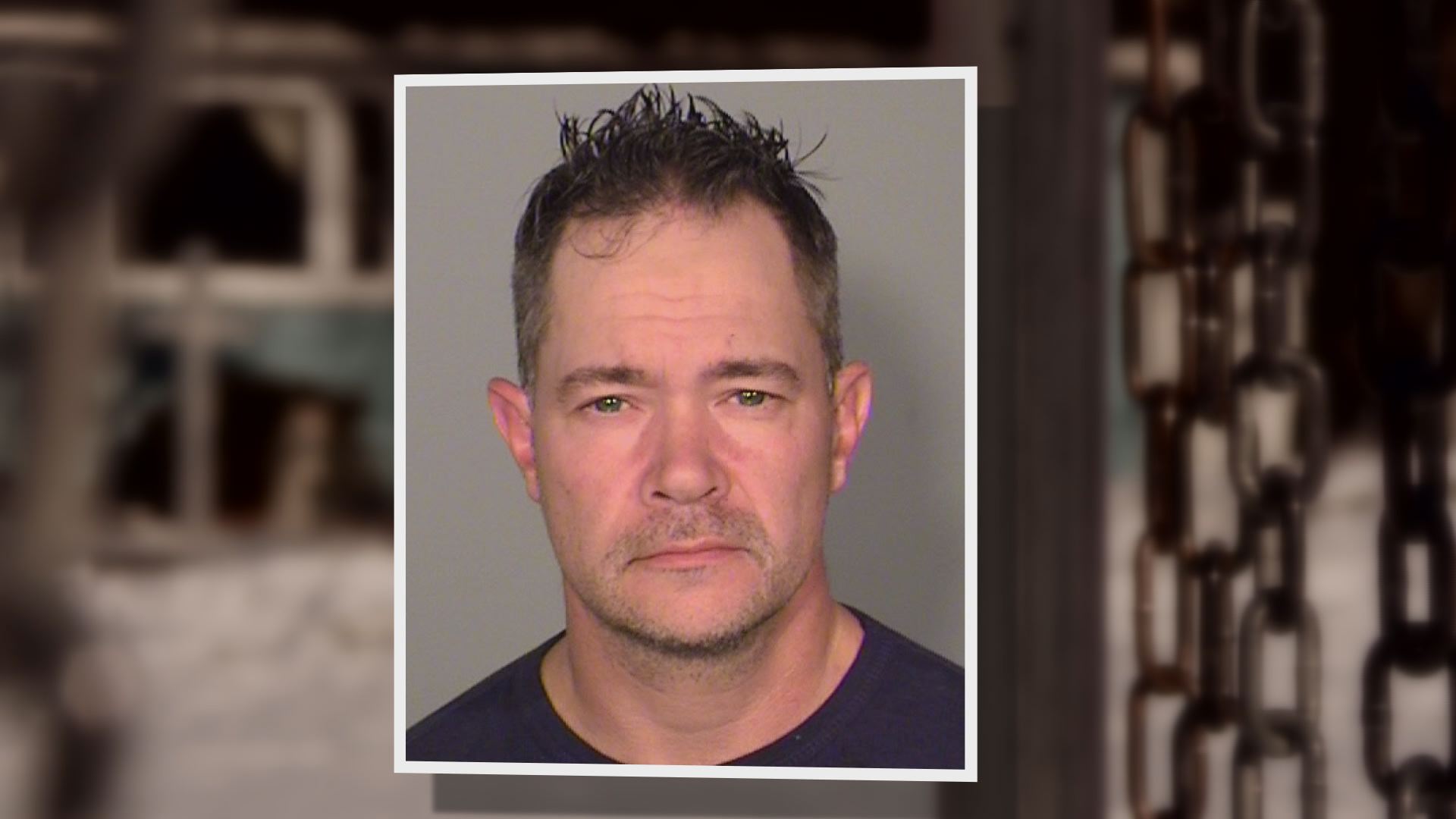 Finch lived across the street from a Maplewood, Minnesota park. He was also a landlord in North Saint Paul and owner of a handy man company.
"He called himself the Handy Dandy Man," recalls a former tenant.
Finch, aka The Handy Dandy Man, was sentenced in January to four years in prison for sexually abusing an 11-year-old girl who lived in a house her family rented from him.
The child's family would discover too late that she was not Finch's first victim.
"He turned out to be a child molester," said the girl's grandmother.
To protect the child's identity, KARE 11 is not naming her family members.
They say Finch kept his hotrod in the garage connected to the home they rented. He was at the home so often working in the garage, and helping with yard work, that he became a trusted presence, according to the child's mother.
"He allowed them in his Jeep to play video games, and offered to take them to laser tag," she recalls.
"We thought he was the greatest landlord on the face of the earth," the grandmother said.
"This guy wore a cross of Jesus around his neck and let us think that he was friendly and cared about the family."
That perception changed on May 22, 2016, when the 11-year-old girl told her grandmother that Finch had been touching her.
"He molested my granddaughter, he put his hands in her pants," her grandmother told KARE 11. "He got her to touch him in places she never should have, and it's, it's, destroyed her emotionally!"
Court records show that during a sexual abuse consultation at Midwest Children's Resource Center, the girl described playing games with Finch in which he regularly touched her under her clothes.
Finch used the promise of a Barbie Doll if she would take a picture of her vagina with his cell phone, according to records. While serving a search warrant, police recovered a box of Barbie Dolls kept in the attic of the garage.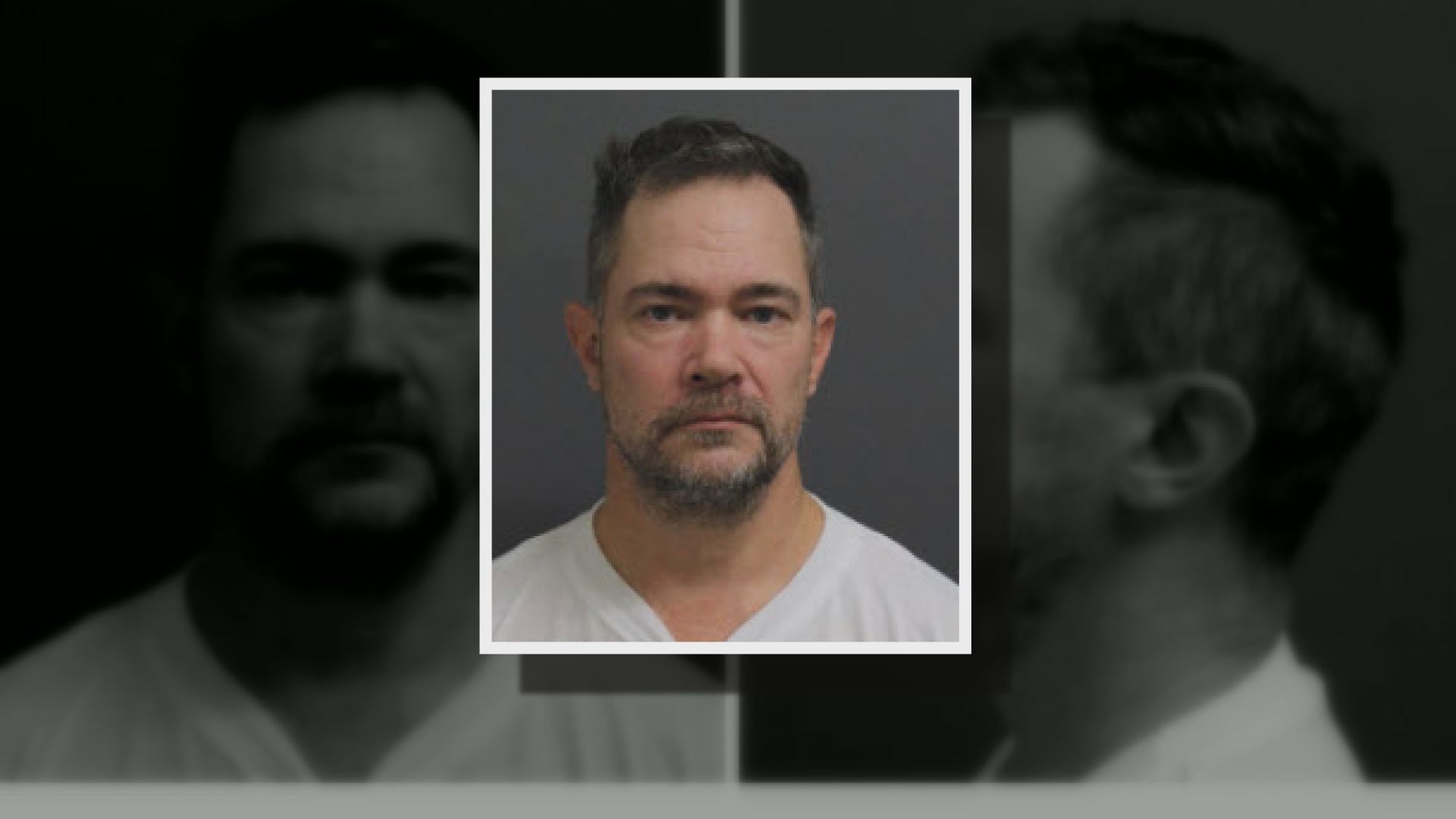 The girl's family claims Finch kept the girl silent by threatening to kick them out of the house if she told anyone what was happening.
"He threatened my daughter" said the child's mother. "He told my daughter specifically, 'Don't bite the hand that feeds you,' and that was a threat that scared her into not saying anything for the longest time."
What haunts her mother and grandmother is the feeling that they should have known that Finch was a danger.
KARE 11's investigation revealed that Finch had admitted he molested another child two years earlier, but his past was kept largely secret by Minnesota's legal system.
"I feel like I should have known," the child's mother sobbed. "I feel like this whole thing could have been prevented."
Digging into Finch's secret past took KARE 11 north to Carlton County, Minnesota. That's where we discovered that Finch had been charged in a prior child sex case in 2014.
Court records show Finch had been driving his Hummer SUV up from the Twin Cities and repeatedly having sex with a 13-year-old girl.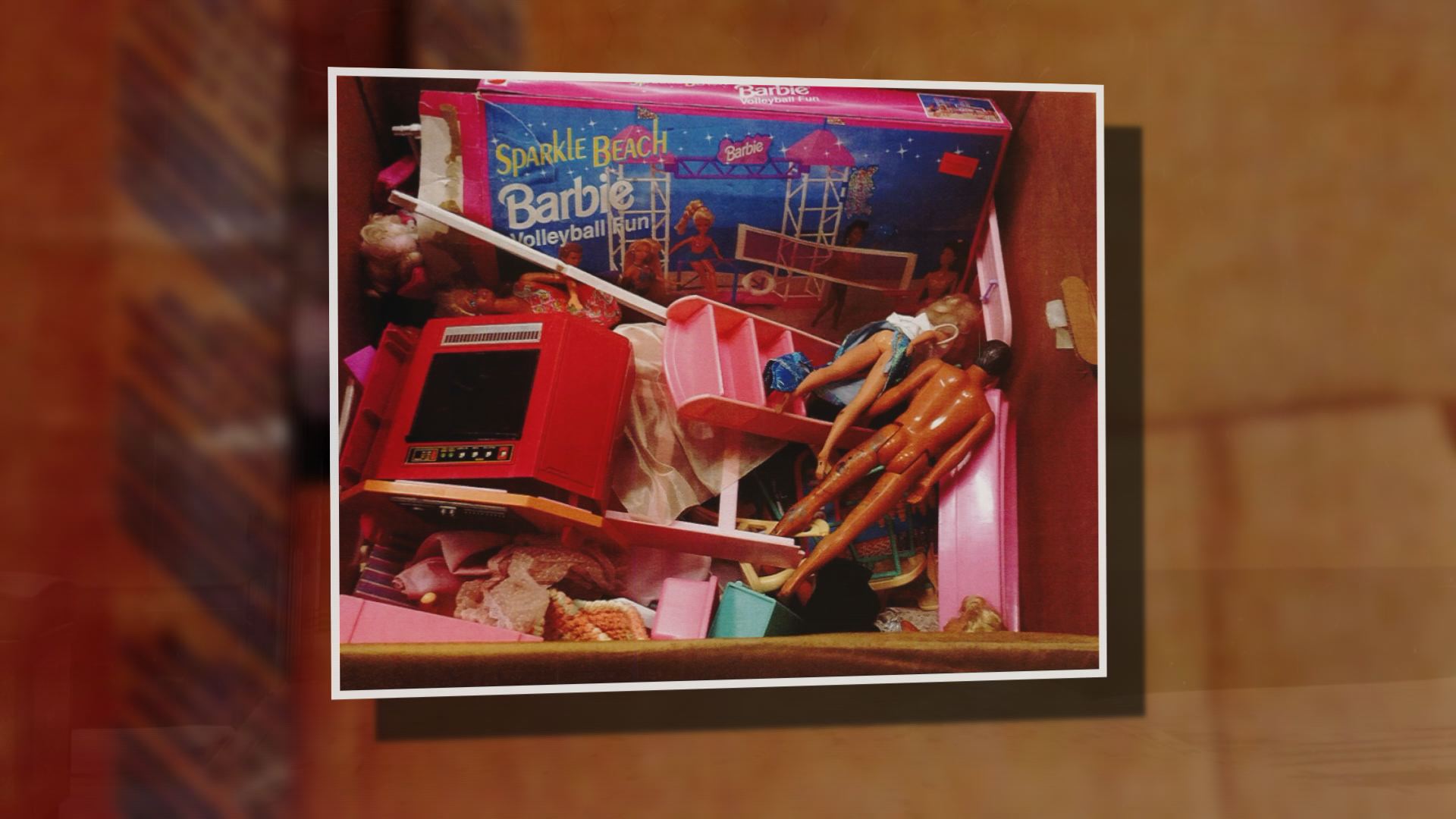 When she was just 12, he began text messaging with her. Those text messages ultimately included swapping nude photographs, records show.
Finch was arrested and charged with Third Degree Criminal Sexual Conduct. If convicted, he was facing three years in prison and placement on Minnesota's sex offender registry.
Instead, he received a lenient plea deal called a "Stay of Adjudication" that shielded his crime from the public.
Here is how the Stay of Adjudication worked: Finch entered a guilty plea in court, but as part of the plea deal the judge did not immediately accept it. Instead of prison, Finch was placed on probation and ordered to participate in a sex offender treatment program. If Finch successfully completed his probation, the judge agreed that the charges against him would be dismissed. There would be no conviction on his record.
To further shield Finch while on probation, no information about the child sex charge could be found on the state's online criminal court database. In Minnesota, the online database doesn't allow the public to search the names of people charged with a crime unless they already have been convicted.
So, unless someone physically went to a courthouse to search, the public had no real way of knowing that the man living across the street from a playground and babysitting children was a threat.
"We didn't know, we had no idea," said the mother of the Ramsey county victim.
"Did you have a right to know?" KARE 11 Reporter A.J. Lagoe asked the child's mother and grandmother.
"Oh, we had a right to know," said the grandmother. "We had a right to know! Anyone had a right to know! He should have been on the (sex offender) registry. It should have been made public!"
When he was arrested for molesting the 11-year-old girl in the Barbie Doll case in North St. Paul, Finch was already six months into his probation for the Carlton County child sex case. Even so, records show he had not even begun his court-ordered sex offender therapy.
Ramsey County court records show investigators found a trail of other alleged victims including a child reportedly offered money by Finch to let him touch her "private girl area."
In exchange for a guilty plea in the Barbie doll case, he was not charged with any additional crimes.
At Finch's sentencing, Assistant Ramsey County Attorney Cory Tennison called him "a predator" and said his previous Stay of Adjudication was "an insane benefit" that resulted in "a devastating effect on the victim and her family."
"How is that possible that you can have sex with a minor and not have any record of it anywhere," the grandmother asked.
The Search for Secret Sex Offenders
The National Association to Protect Children (PROTECT) released a blistering critique of sex crime sentencing in Minnesota last November. They accused Minnesota of having a "legal culture of tolerance for sexual violence."
The PROTECT report specifically references Stays of Adjudication. Under the heading "Making Predators Disappear," PROTECT wrote, "Minnesota judges also impose stays of adjudication, where a case is dismissed without any conviction at all once probation is completed. The data reviewed in this report did not indicate how often stays of adjudication are used, however given the state's heavy reliance on other forms of stays, we believe it is a dangerous practice that should be looked at closely by the legislature."
"Is that something that has been looked at closely by the legislature to your knowledge," KARE 11's A.J. Lagoe asked State Representative Tony Cornish (R- District 23B).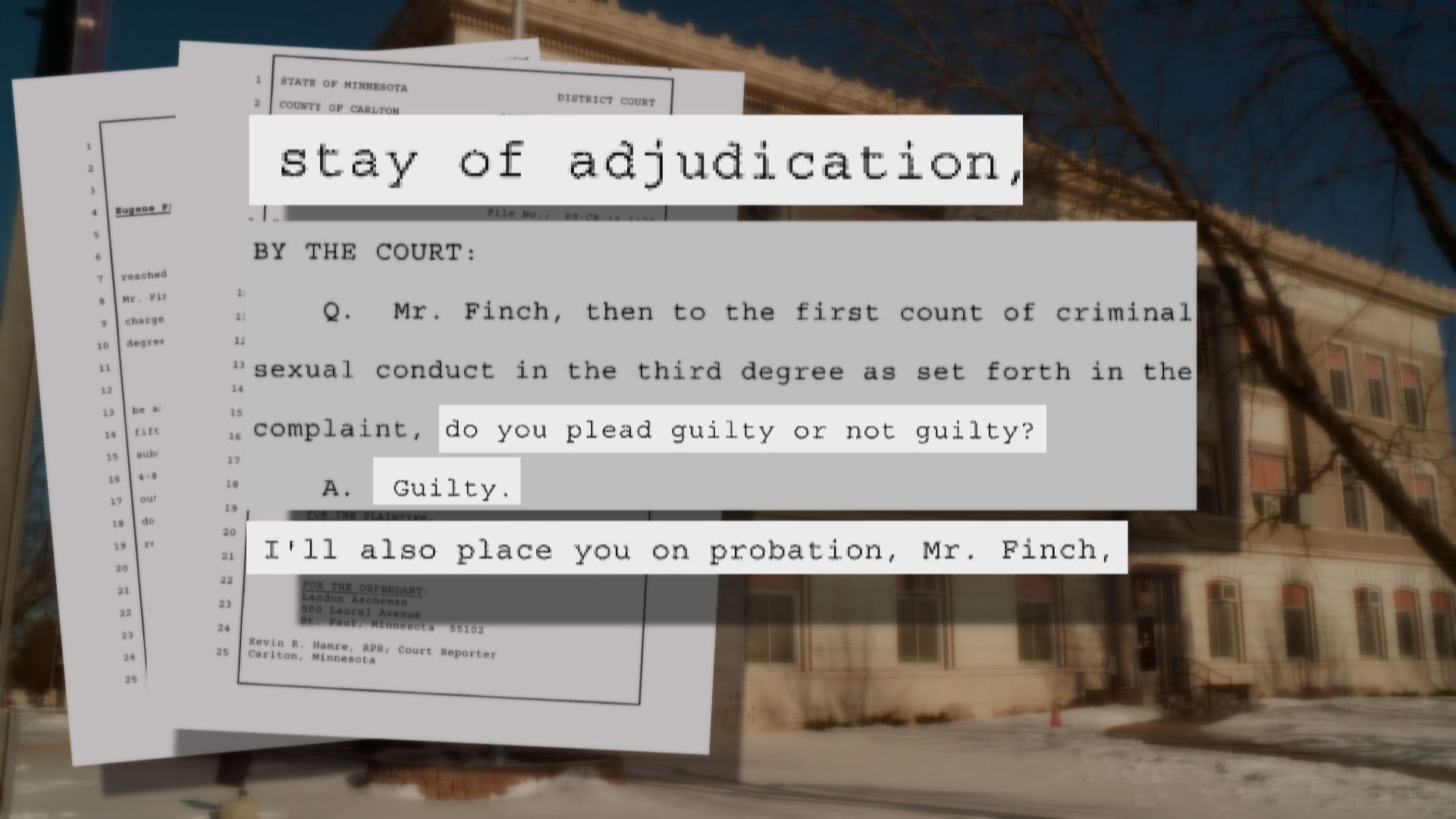 "It's going to be looked at closer," Cornish replied.
Cornish is chairman of the Minnesota House Public Safety Committee.
Cornish said lawmakers never intended for Stays of Adjudication to be used for serious offenses like child molestation.
"Well, a stay of adjudication was supposed to be used for less serious offenses. Somebody you didn't have to worry about so much in the future," Cornish said.
KARE 11 wanted to know just how many Stays of Adjudication have been given out in Minnesota courtrooms.
The Minnesota Sentencing Guidelines Commission told us they do not keep data on Stays of Adjudication because they are not really a sentence.
The Minnesota Court System refused to release the names – or even cases numbers – of people who have received a Stay of Adjudication in child sex cases. Officials cited the privacy of people like Eugene Finch who originally admitted his guilt in Carlton County, but technically had not been convicted of a crime.
Eventually, KARE 11 obtained partial records from the state showing only the age of defendants, the sex crime they were accused of, and the county where they received their Stay of Adjudication.
Minnesota prosecutors speaking on background told us Stays of Adjudication are often used in statutory sex crime cases. Those are often so-called 'Romeo and Juliet' incidents, where the young defendant is relatively close in age to the person with whom they had sexual contact.
The use of a Stay of Adjudication in those cases allows the young person to avoid being branded a sex offender if they keep their nose clean while on probation.
Taking that into consideration, KARE 11 only analyzed cases for adults 22 and older.
Between 2006 and 2016, we found 210 defendants between the ages of 22 and 85 who received Stays of Adjudication for their sex crimes against children. Those crimes include cases involving sexual penetration of children younger than 13.
Where a defendant is charged appears to be a major factor in whether they receive a Stay of Adjudication.
In the Twin Cities metro area over the past decade, KARE 11 found no Stay of Adjudication plea deals have been given in Ramsey, Washington, Dakota, and Carver Counties. In Hennepin County there was just one.
Anoka and Scott Counties both have used Stays of Adjudication just four times since 2006.
Wright County uses them more than any other jurisdiction in the state. Prosecutors and judges in Wright County allowed 35 Stays of adjudication in sex crimes with child victims during the same period.
Wright County Attorney Tim Kelly declined to do an on-camera interview to discuss the use of Stays of Adjudication.
Instead, his office sent a lengthy statement saying that because criminal sex cases can be very difficult to prove, in some cases the probation restrictions that come with a Stay of Adjudication are better than going to trial and risking an acquittal.
So, how often do people like Eugene Finch admit to a sex crime against a child, receive a Stay of adjudication, and then go on to re-offend?
State officials don't seem to know.
When KARE 11 asked the State Court Administrator's Office for that information, we were told they there's no way to pull that data from its computer records.
KARE11's findings have Rep. Cornish expressing concern and vowing to take a closer look.
"It's really a bad situation when you mask any type of offense like this," Cornish said. "I want to take a look at this and bring it in for at least a hearing and see what's going on."
Ask the family of the 11-year-old girl molested by the 'Handy Dandy Man' what's going on and you'll get an earful.
"You couldn't air my words," said the victim's grandmother.
"When things like this are just wiped under the rug, it's terrible," the girl's mother said.