Minnesota children, teachers and staff spend about 35 to 40 hours most weeks in school buildings across the state, many of them built on top of soil that contains some of the highest concentrations of radon in the nation.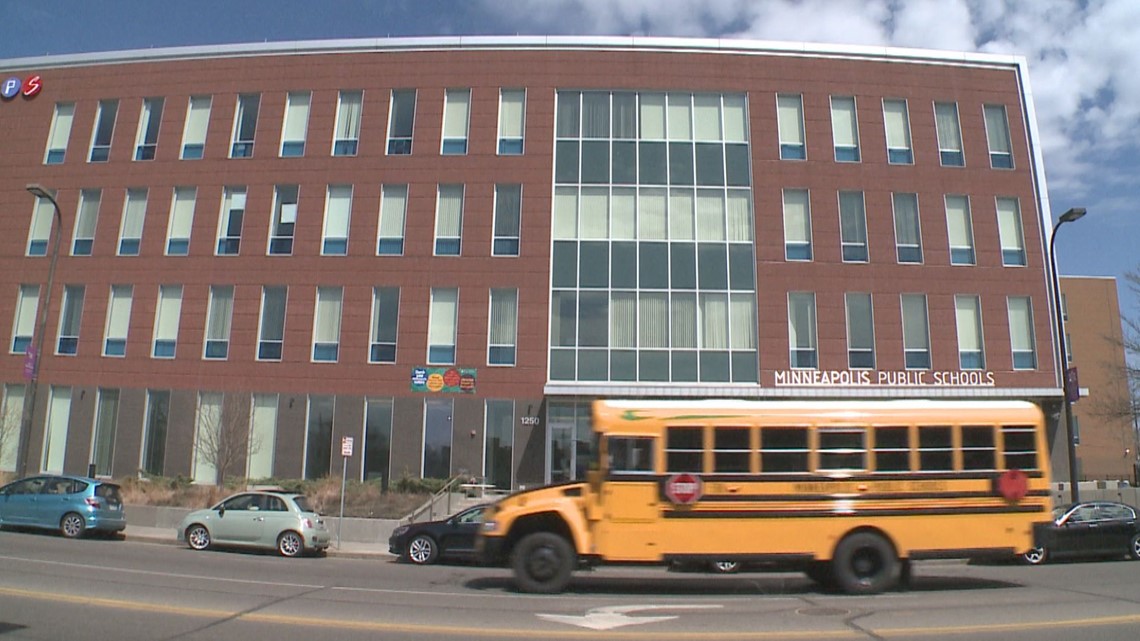 But a KARE 11 investigation has found that most Minnesota classrooms are not routinely tested for the colorless and odorless gas, a known carcinogen that's blamed for more than 20,000 lung cancer deaths every year.
It's a loophole that University of Minnesota professor William Angell, a nationally acclaimed expert on radon testing, describes as a form of "Russian roulette."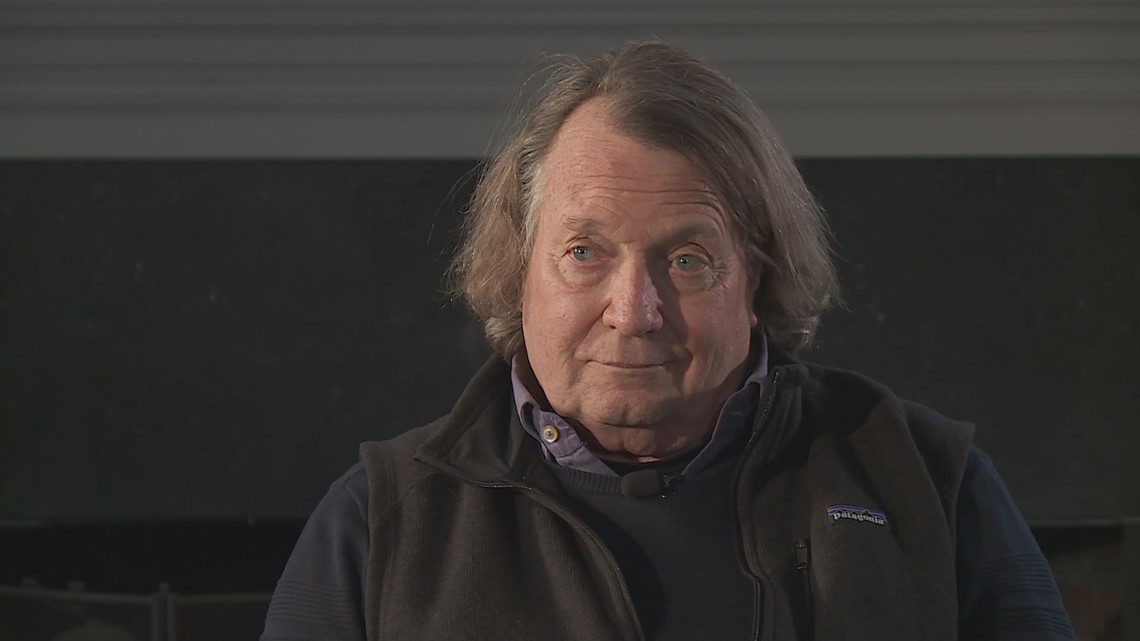 "Potentially that leaves children and teachers and staff … at increased risk of lung cancer," Angell said.
Experts say testing is especially important in Minnesota where 80 percent of counties are rated as radon "hot zones."
Medical research suggests that children are especially vulnerable.
"When you look at the number of cancer deaths attributed to radon exposure, I think the numbers are staggering," said Dan Tranter, who oversees the state Health Department's indoor air quality unit.
"We need more people testing their homes. We need more schools being tested," Tranter said.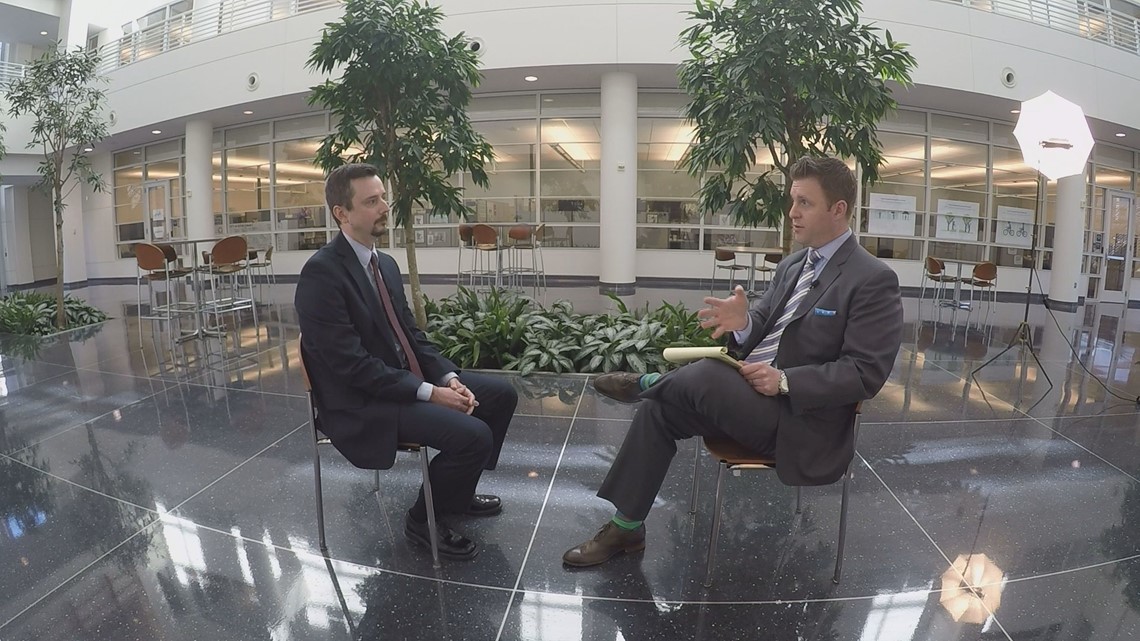 But records reviewed by KARE 11 show that thousands of Minnesota school children are being left unprotected.
FORMER TEACHER'S LUNG CANCER BATTLE
Rachael Malmberg is preparing to send her daughter Harper off to kindergarten next fall. Before she does, she wants to find out whether the school Harper will attend has been checked for radon.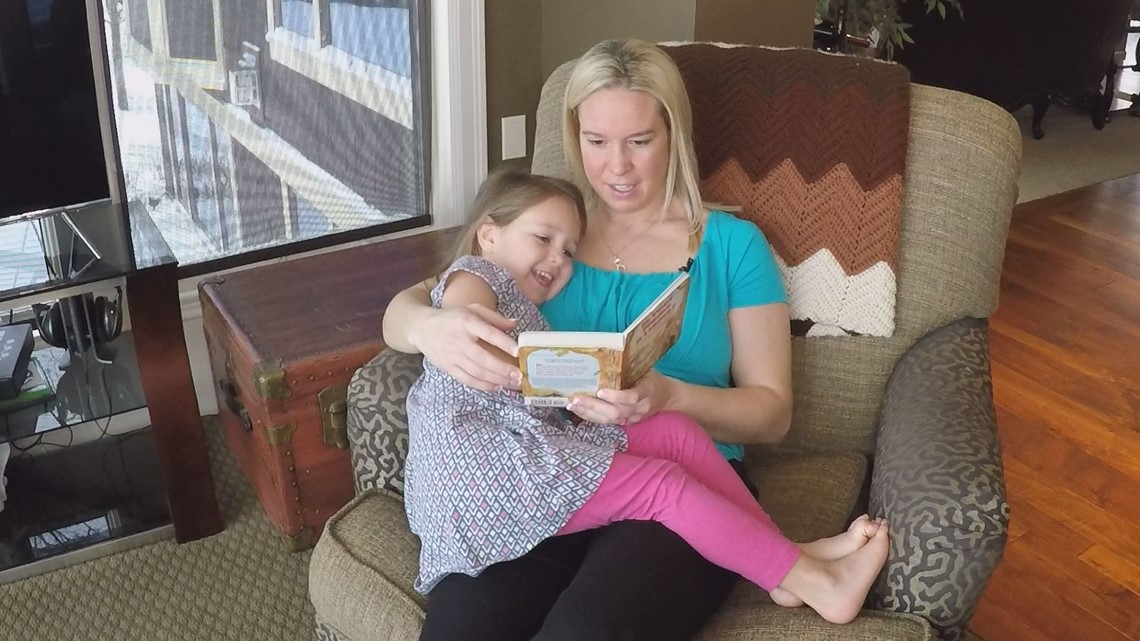 "Show me the valid proof. Show me that you've tested," Malmberg said, framing the question she plans to raise with school officials.
Rachael has more reason than most parents to be concerned.
The former grade school teacher and elite hockey player for the Golden Gophers and Team USA says she has never smoked. Despite that, the 32-year-old has been diagnosed with lung cancer. There's no way to prove what caused the mass on her lung. But among non-smokers, the Centers for Disease Control and Prevention says radon is the leading cause of lung cancer.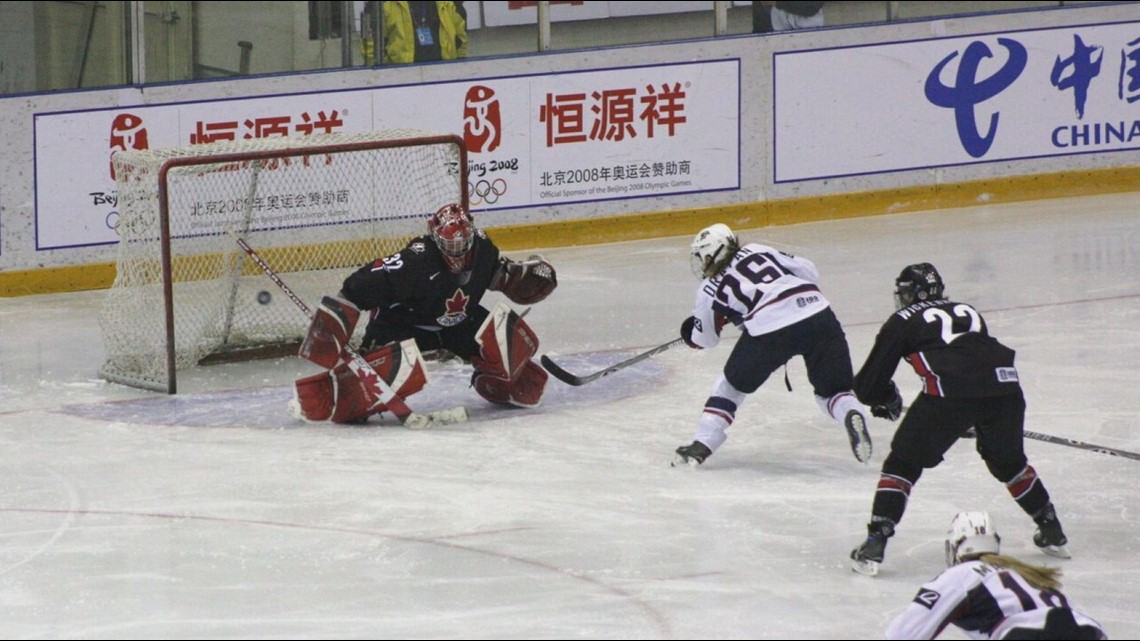 Rachael's cancer already has spread to her lymph nodes and brain. Only about one percent of people diagnosed with her type and stage of cancer live longer than five years. That makes her a long shot to see Harper graduate from high school.
"I'm planning to be here, I'm going to be that one percent," Malmberg said. "But if I am or not, at least she knows that I did everything I can to positively influence other people."
She has become an advocate for increased radon testing and awareness of the related health risks.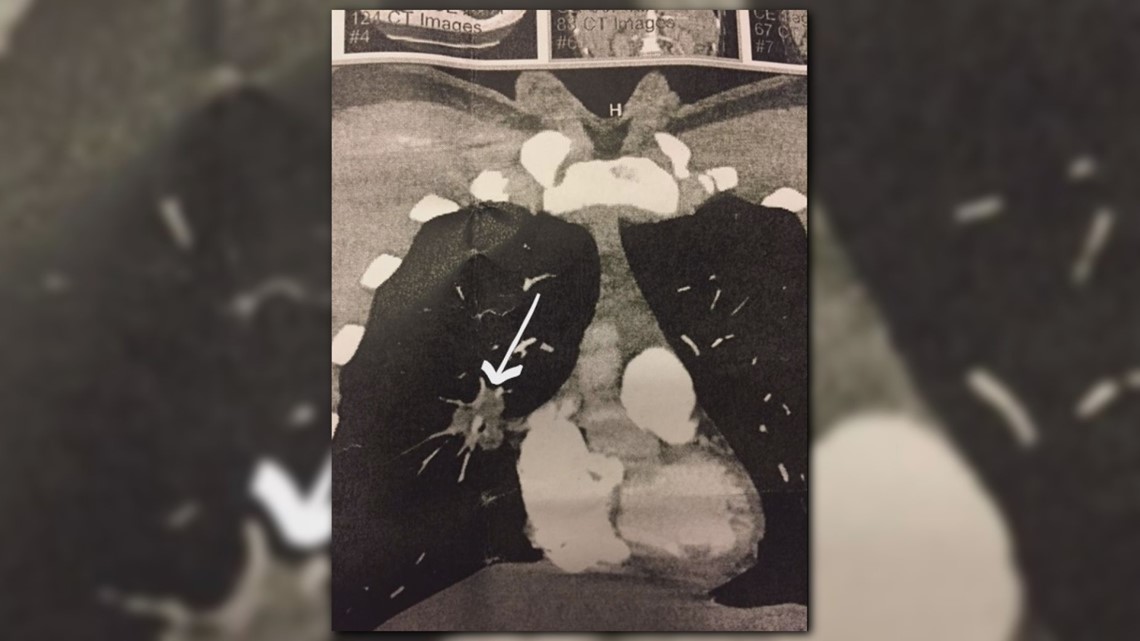 Rachael wonders whether she might have been exposed to radon in some of the classrooms where she once taught. Duluth was one of those districts. So, we requested the results of any radon testing done at buildings in which she had worked.
Officials told KARE 11 that Duluth schools have never been tested for radon.
Even when school districts do test, records obtained by KARE 11 indicate that most Minnesota schools fail to follow government recommendations about how - and how often - radon testing is supposed to be done.
DATA: MOST SCHOOL DISTRICTS FAILING TO TEST
Although state law does not require testing, school districts that do test their buildings for radon must report the results to the Minnesota Department of Health.
State and federal guidelines call for radon testing every five years. But Health Department records show that only 53 of Minnesota's 331 public school districts have reported doing such tests since 2012.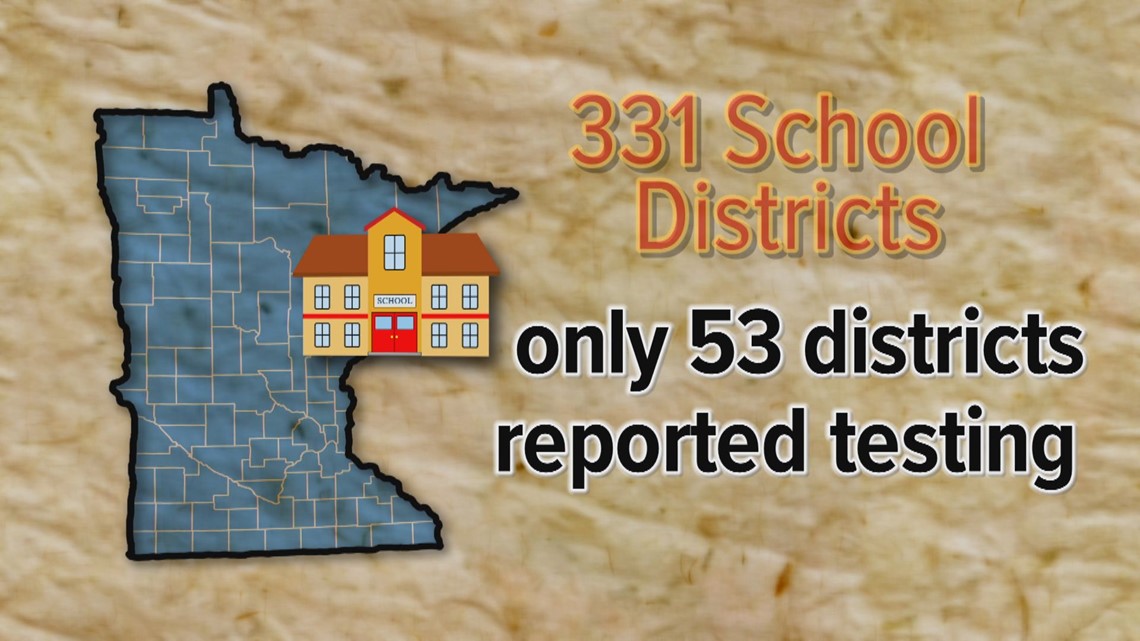 "I'm shocked! I'm really, really shocked and surprised," said Angell, the U of M expert. "That's unacceptable."
The State also asks districts finding radon above the EPA's recommended radon "action level" of 4.0 picocuries per liter to detail their plans to reduce levels. But even when high radon levels were found in 168 classrooms, the state says follow-up testing was documented only about half the time.
"Does that mean there are schools where children are being exposed to this known carcinogen?" KARE 11 investigative reporter A.J. Lagoe asked Minnesota Department of Health's Dan Tranter.
"It's possible," Tranter replied. "It's unknown."
KARE 11 wanted to know which school districts had reported testing and whether radon had been detected. But Health Department officials refused to release that information. They said a state law keeps details submitted to the department about specific radon test locations private.
That's a position the legislator who wrote the law calls ridiculous.
"We were not looking to exclude government or public spaces or buildings at all," said former State Rep. Tim Sanders. "The emphasis was on protecting residential property owners," he added. "And I certainly don't think that government buildings, funded by taxpayers, should be able to have their radon testing hidden under data privacy laws."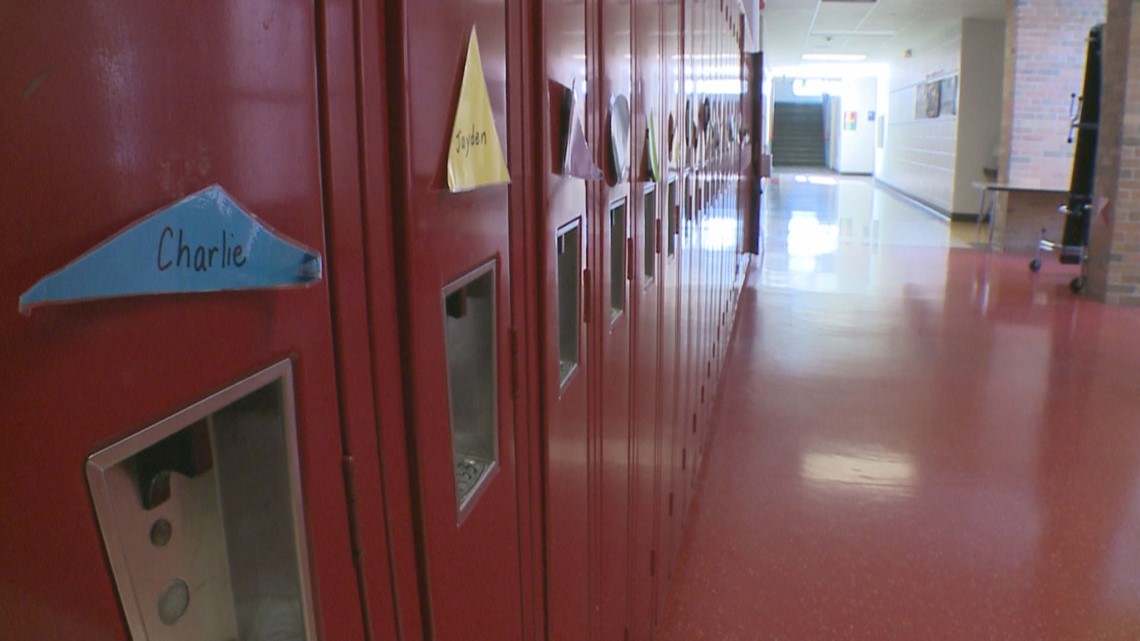 Since the state refused to release information about specific schools, KARE 11 filed public records requests with each of the 20 largest school districts in the Twin Cities metro area. The records we obtained revealed wide disparities as to whether, when and how school buildings are being tested for high radon levels.
Despite the government recommendation to test schools every five years, KARE 11's investigation found:
Most Minneapolis public school buildings have not been tested in 20 years.
Most schools in Stillwater and Elk River go at least 10 years between testing.
Even when they do test, at least half of the Twin Cities' largest districts failed to follow all recommended testing procedures.
NOT TESTING ALL RECOMMENDED ROOMS
One of the government's "best practices" calls for schools to test "all frequently occupied ground level rooms." Those ground level classrooms are the ones most likely to have elevated levels of radon, which enters buildings such as homes and schools through cracks and openings in walls or foundations – and can accumulate at unsafe levels.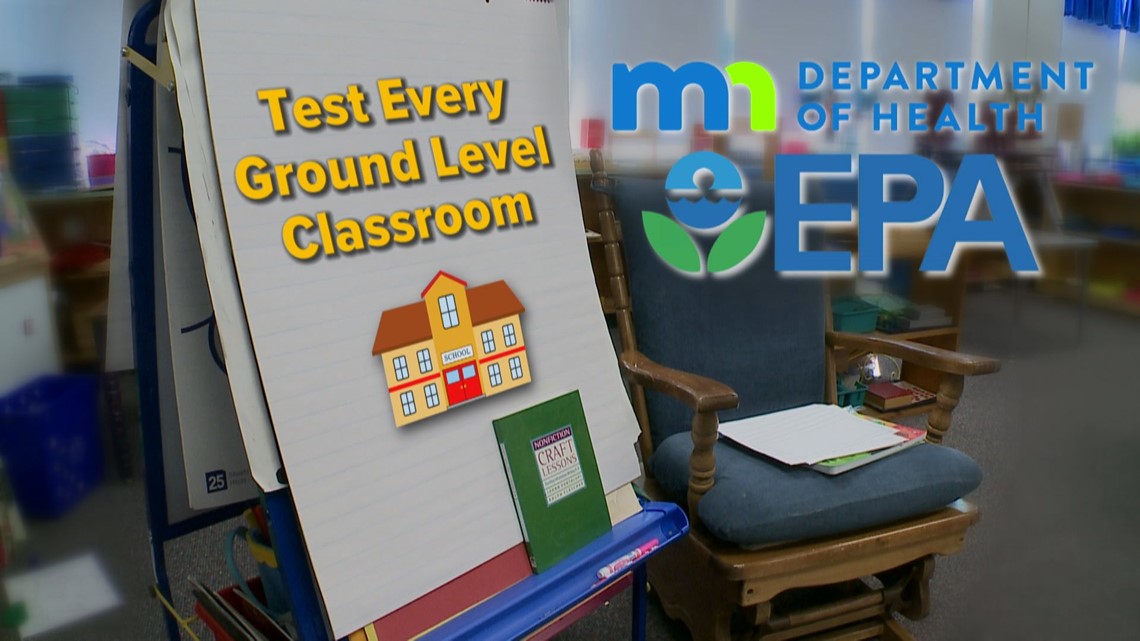 Despite the recommendation, records show many Twin Cities area districts have only "sampled" some ground level rooms.
Experts call that a dangerous shortcut, upping the odds that some high-radon classrooms are going undetected.
"It's a great problem because radon concentrations can vary from room to room and you simply don't catch that when you are basically playing Russian roulette by testing only a fraction of the rooms in ground contact," said Angell, the U of M radon expert.
Although Minneapolis says it resumed its radon testing program last year, it began with just six of its 42 elementary schools and only sampled some ground-level rooms.
Other districts reporting they tested only some ground level classrooms include: Eden Prairie, Edina, Elk River, Lakeville, Minnetonka, North St. Paul, Robbinsdale and South Washington County.
NOT TESTING ALL BUILDINGS:
Worse than not testing all ground level rooms is not testing all school buildings. Minneapolis isn't the only local district that has failed to test all schools at least once every five years.
Edina tested some buildings, but records show it has not yet tested the high school, two middle and two elementary schools in the last five years. A spokeswoman said it plans to resume its testing program during the next school year.
Wayzata has not done any radon testing on its schools since 2009. District officials cited ongoing construction, even though EPA and health department guidelines recommend testing before – and after – such projects are launched.
In the past five years, records show these other districts did not test all buildings: Bloomington, Stillwater, and the East Carver County District.
___________________________________________
School Radon Testing: 20 Largest Metro Districts
Is your school district testing its buildings for radon, the leading cause of lung cancer among non-smokers? Search by district, school name or click on our interactive map to find out what the biggest Twin Cities area districts are – or are not– doing.
The database includes only those buildings tested since 2012. That means if your school is in one of these districts, and does not appear on the map, records show it has not been tested since 2012.
Wayzata School District is not included because it has not done any radon testing on its schools since 2009.
App Users! If you are having trouble seeing this map, Click Here
____________________________________________
SOME DISTRICTS "DOING IT RIGHT"
Some school districts not only follow government recommendations, they go above and beyond.
The St. Paul Public Schools test all ground level rooms frequently and publish test results for all buildings – not just for radon, but also lead, mercury and asbestos – on its website. That transparency helps students, parents and staff to see how their schools have tested and learn what was done to address any problems.
St. Paul is following the EPA's five-year testing recommendation. The district tested all its buildings during the 2013-14 school year, and is preparing to test every building again during the 2018-2019 school year.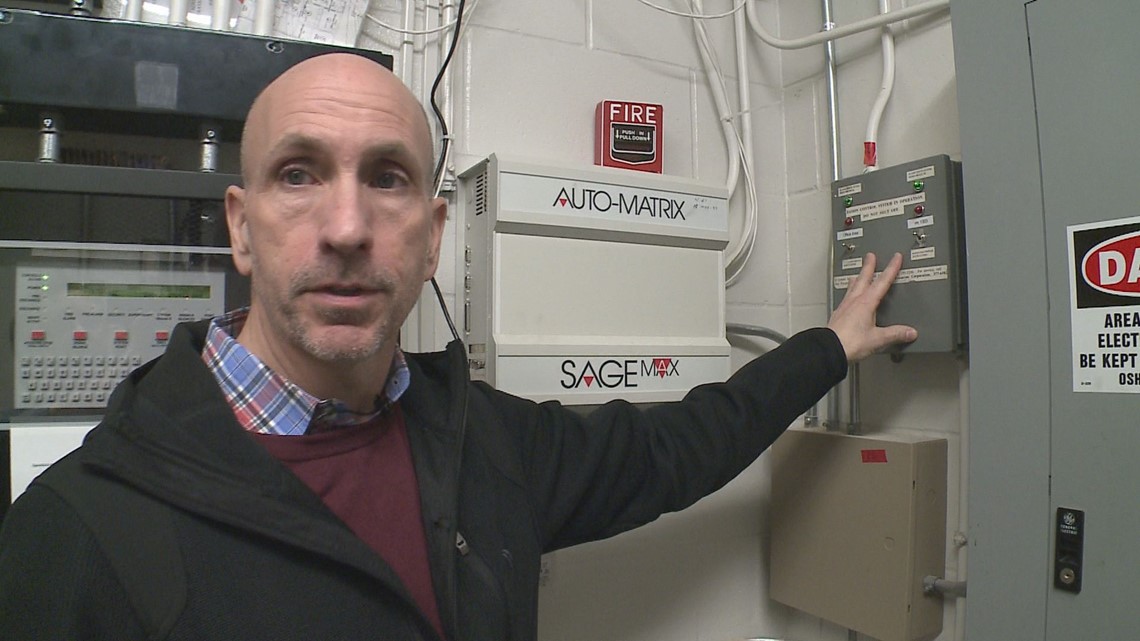 The previous round of testing found 32 classrooms where measurements reached or exceeded the EPA's action level. Since then, the district adjusted air-handling units, installed mitigation systems and routinely retests problem rooms to be sure radon levels remain in check.
Jeff Connell, the district's assistant director of facilities, says Nokomis North Montessori could be a case study on why schools need to test every ground level room. Connell says when the district first began testing in the late 1990s, no issues were found in most of Nokomis' rooms. But because they tested every ground level room, they discovered two kindergarten classrooms with elevated radon levels.
As a result, St. Paul installed a mitigation system - fixing a radon danger that could have been missed if all rooms hadn't been tested. St. Paul schools retested those two rooms in April to make sure the mitigation system was working as intended.
Those efforts come at a cost – about $180,000 is budgeted for the full round of district-wide testing that will begin next fall, along with the ongoing spot checks at buildings that had past problems.
But Connell says his district considers that price tag a bargain, given what's at stake.
"Radon is a known carcinogen, and when something has that serious a health effect related to it - we're not going to mess around," Connell said. "We're going to get the data, we're going to find out what's a problem and we're going to fix it where we need to or prove that our spaces our safe."
A father himself, Connell says he'd want to know that radon was being properly managed in any school his children attended.
"I don't think there is a really good excuse for not getting this information about your buildings," he said.
It's a sentiment echoed by Rachael Malmberg, the cancer patient concerned about whether the schools her daughter will attend have been tested.
"As a parent, as a teacher, as an administrator – they're all exposed," she said, referring to the radon risk. "Why would we not protect them?"
If you have a suggestion for an investigation, or want to blow the whistle on fraud or government waste, email us at: investigations@kare11.com