COLUMBIA HEIGHTS, Minn. — For LaVonne Borsheim, the pain was so intense following surgeries and infections her husband says she wanted to die.
"She asked God to take her home to heaven because she couldn't go on," Roger Borsheim said.
LaVonne had been prescribed powerful pain medication that should have helped dull the agony.
"I didn't understand why I was still having so much pain all the time," she said.
Even the doctors couldn't figure out why they weren't working. Then they did blood and urine tests. That's when they discovered there were no pain meds in her system.
It was a stunning revelation. Roger says initially he believed the doctors were accusing him of stealing the medicine. But suspicion quickly turned to their home health nurse.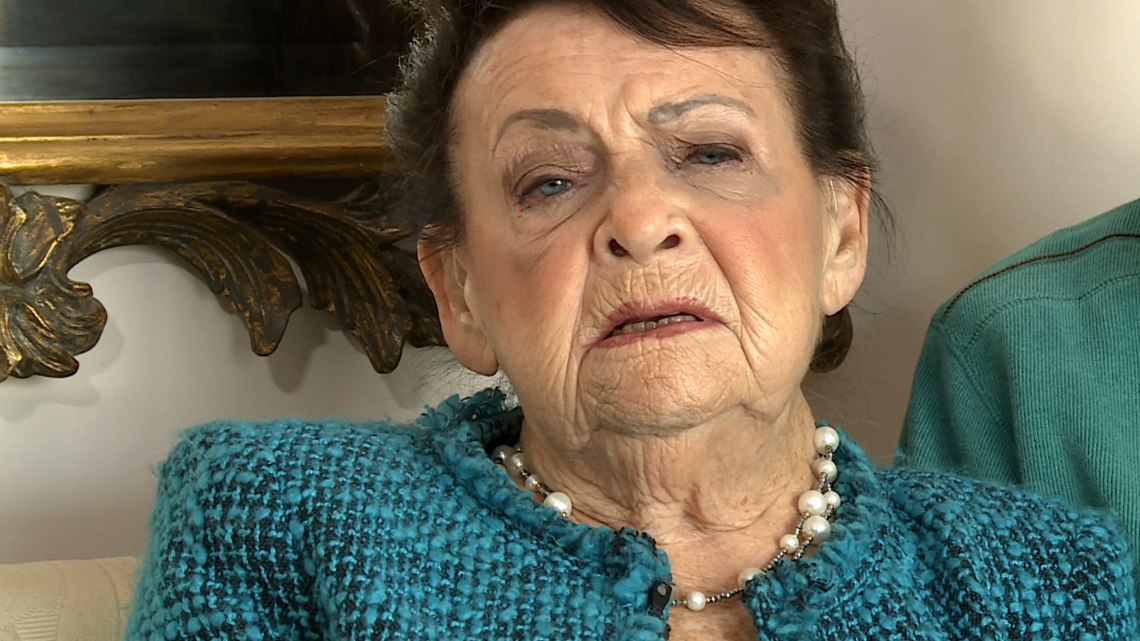 They had trusted a nurse named La Vang to set up LaVonne's medications and sometimes pick them up from the pharmacy.
"We felt that he was our friend and he broke our trust," LaVonne said.
They'd soon discover their nurse had been stealing her opioid pain pills and taking them himself.
Even worse, they found out he had been accused of the same thing months earlier – but the system set up to protect patients had failed them, too.
Trail of complaints
KARE 11 has uncovered a trail of complaints against the same nurse.
In fact, records show state regulators knew about repeated allegations that Vang was stealing prescriptions before he ever stepped foot in LaVonne and Roger Borsheim 's home.
But none of that information was publicly available – not to the Borsheims, not even to other nursing agencies where Vang landed jobs.

Critics say it's an example of enforcement gaps that are leaving other patients at risk, too.
When La Vang was assigned by home health agency Lifesprk to assist LaVonne Borsheim in March 2018 it seemed like a lifesaver for her husband Roger. The cocktail of pain medications and other pills were a lot to keep track of.
"We didn't know what we were doing. We just trusted, totally trusted La," Roger said.
Vang endeared himself to the family right away. Even after his contract ended at the end of April, he continued to visit and help with medications, court records show.
But after those tests showed LaVonne wasn't getting her painkillers, the Borsheim family contacted police. Records show Columbia Heights police waited for Vang to leave their home on August 2nd. They pulled him over a short time later and searched his car.
Police reports obtained by KARE 11 show officers found pills and empty prescription bottles belonging to LaVonne.
Not only had he been stealing her oxycodone and oxycontin for months, police reports detail that Vang admitted to police he'd replaced them with over-the-counter Tylenol. They also found allergy medication, pills Roger says made his wife lethargic but did nothing to combat her excruciating pain.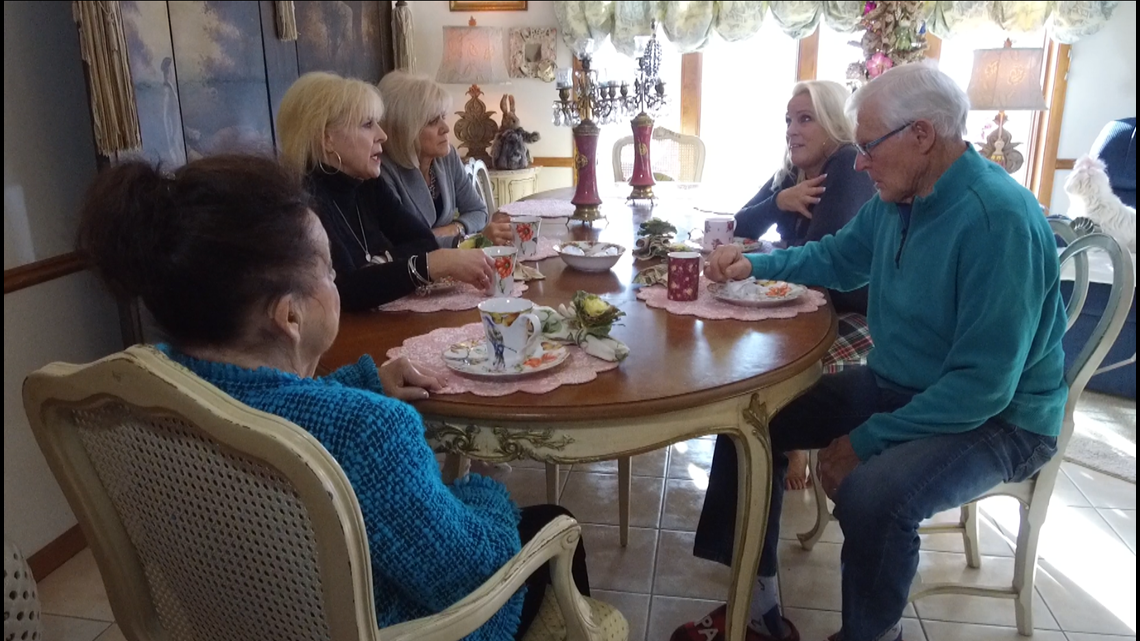 Doing it to other patients
"We felt right away he must be doing this to others too. There must be others on his list because he is so good at it," Roger said.
Turns out their hunch was right. He was stealing from other patients.
What they know is that state officials had already documented it – but had failed to take action to stop him.
KARE 11 has learned through sources familiar with the investigation that Vang had been fired from two home health agencies in late 2017 – months before he began working for the Borsheims.
In November, Vang had been fired from Around the Clock Home Health Care for allegedly stealing patients' narcotic pain medications.
In December, he was fired again. Hennepin Home Health Care cited him for failing to show up for patient assignments. But after his firing, four patients came forward to say that their pain medicine had disappeared after Vang had visited their homes.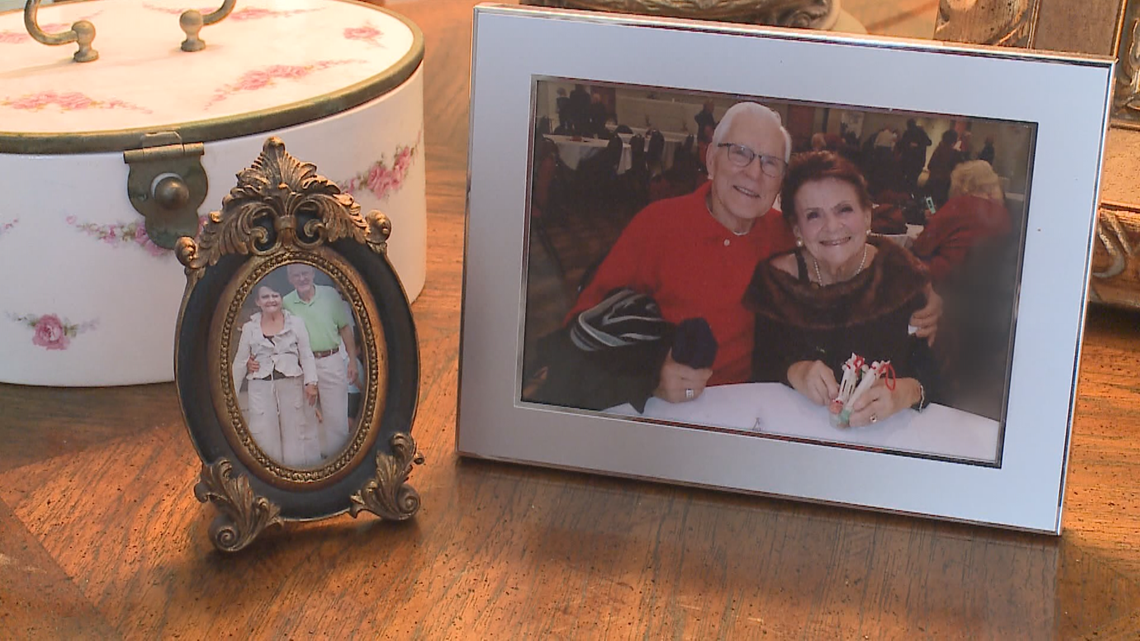 Both firings, by law, had to be reported to the Minnesota Board of Nursing. But Vang's public record remained clean.
KARE 11 has also learned that another state agency – the Minnesota Department of Health – began investigating the suspected medication thefts at Hennepin Health Care. Records show they interviewed patients and staff and concluded a nurse stole oxycodone pain tablets.
Vang isn't named in the document, but KARE 11 has confirmed he is the nurse involved.
MDH forwarded a copy of their findings to the Board of Nursing in March 2018 – around the time Vang began his work in the Borsheim home.
Still, the Board of Nursing did not take any public action.
No one warned the Borsheims that the man they trusted had a history of allegedly stealing pain medications.
It took five more months for the Board to officially order Vang to stop practicing as a nurse.
And that only happened after he'd already been arrested and criminally charged with stealing from LaVonne.
Vang was officially charged on August 3. The Board of Nursing didn't act until August 23.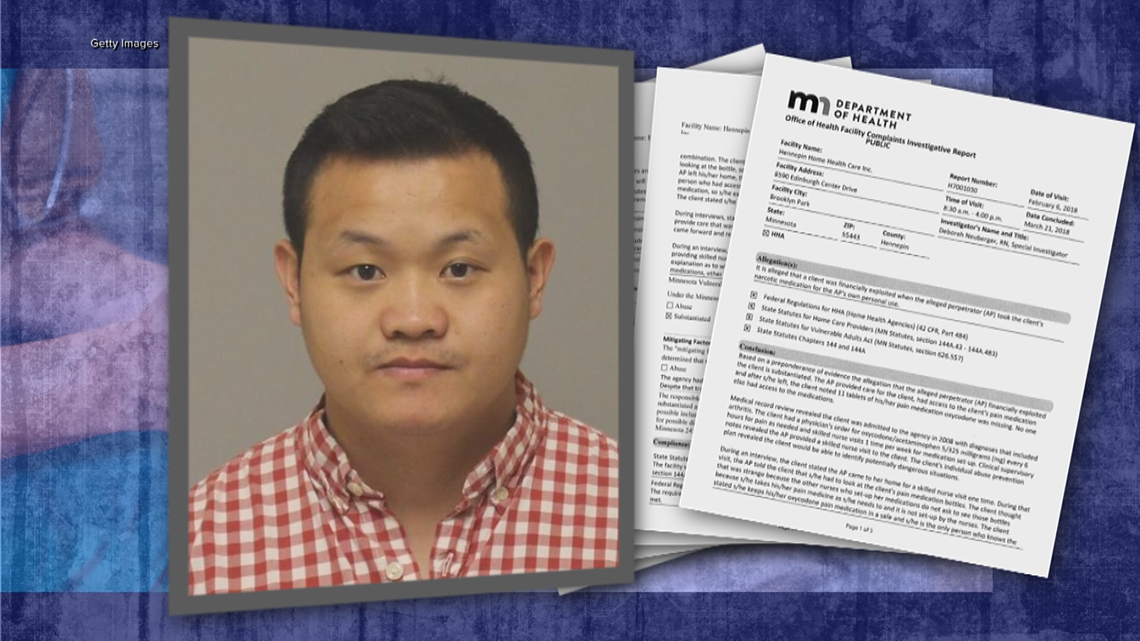 "Somebody didn't do their job," Roger said when KARE 11 told him about the delay.
What's more, when police interviewed Vang after his arrest he told them he was scheduled to start a new home health care job in a matter of days. Another job with access to patients' medications.
A Hole In the System
"It's really troubling that someone can engage in this type of behavior for so long and not get stopped," said Rep. Tina Liebling (DFL-Rochester).
She helped lead a charge to give the Board of Nursing more power to suspend nurses after a 2015 legislative auditor's report into gaps in the system. The audit found the board "has acted too slowly to suspend nurses when public safety is at risk."
KARE 11 showed Liebling Vang's history. "Would you view that as a risk to the public?" KARE asked.
"I certainly would" Liebling replied.
She added the case shows "the process is far too slow."
Although the Board of Nursing may not have been given enough evidence at first by the companies that fired Vang, Liebling says the Department of Health report should have triggered action.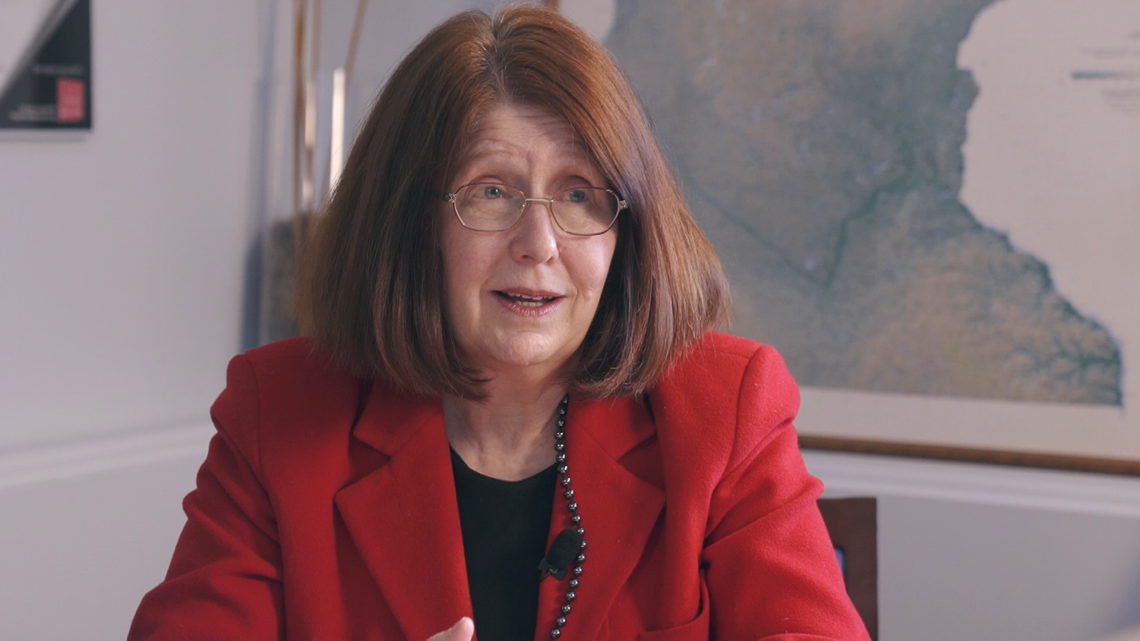 "Your report has really put a spotlight on a hole in the system," Liebling said.
In fact, data provided by the Board of Nursing shows that while temporary suspension spiked after that 2015 report, they have declined each year since. The board used that power only one time in 2018 – and one time again in 2019.
Since complaints aren't public, there is no way to know how many other problem nurses like Vang are slipping through the cracks.
Shirley Brekken, Executive Director of the Board of Nursing said she cannot speak about the Vang case specifically, but says patient safety is always the top priority.
She contends that while temporary suspensions are down, they have used voluntary agreements to stop nurses from practicing while a criminal investigation is underway.
In a statement, Brekken said: "When considering an Order for Temporary Suspension, the Board must determine whether continued practice by the nurse presents an imminent risk of serious harm and whether the Board has sufficient evidence to prove a violation of the law before an Administrative Law Judge in a hearing that must occur within 30 days."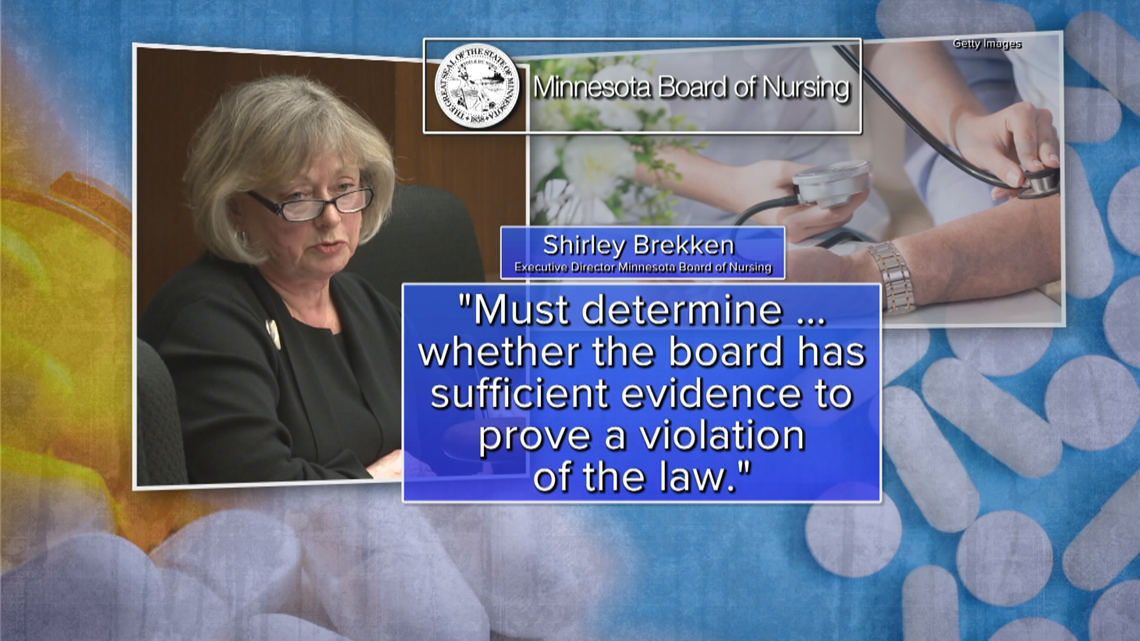 Much pain and misery
Vang eventually pleaded guilty in federal court to obtaining a controlled substance by fraud. He was sentenced to 18 months in prison.
That sentence was longer than guidelines recommended, but prosecutors argued it was appropriate given the "callous disregard" Vang showed by allowing LaVonne to "suffer needlessly for months."
LaVonne, Roger and their daughters were in court to watch the sentence handed down.
In the days and months after his arrest, Roger says LaVonne lived in fear. Her health declined as well.
"She has gone through much pain and misery," he said.