She cried out in pain, but a Twin Cities woman says she was left in bed for 19 hours with two broken legs before a Twin Cities nursing home finally sent her to the hospital.
Her case is one of thousands of reports of possible abuse and neglect at Minnesota nursing homes that aren't investigated by the state's Department of Health. And because there is no investigation, the state keeps the complaints secret, hiding them from public view.
Families who say their concerns were ignored first by their caregivers – and then by state regulators – have been left without answers. And they say other families are being left in the dark about possible problems.
Mary's story
Eileen and Butch Cleary say their mom, Mary Cleary, lived a good life. But they can't stop thinking about the end.
"Still a little bit of anger," said Eileen as she laid flowers at her mother's grave.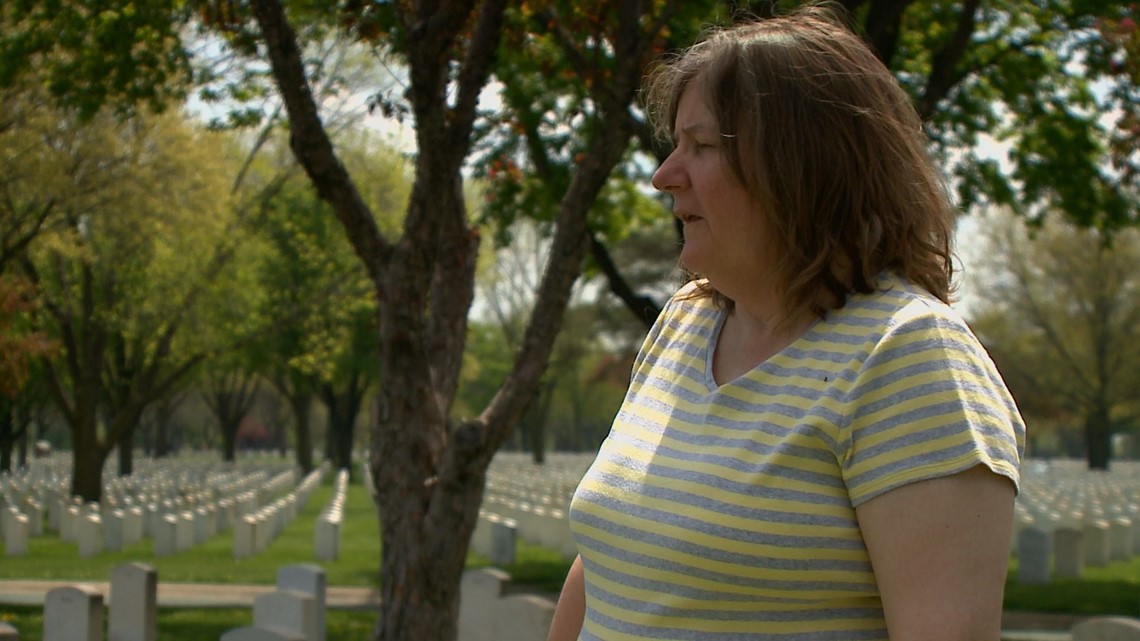 Eileen and her brother say Mary was still sharp, well into her 90's. "She was real active," Butch said. "Right up until the end, yeah. Right up until she fell."
The incident happened at Martin Luther Care Center in Bloomington.
Before she died, Mary wanted to tell her story to help protect others. As her children recorded on a cell phone, she described a night spent in agonizing pain.
"I was screaming and I couldn't really help it," she said.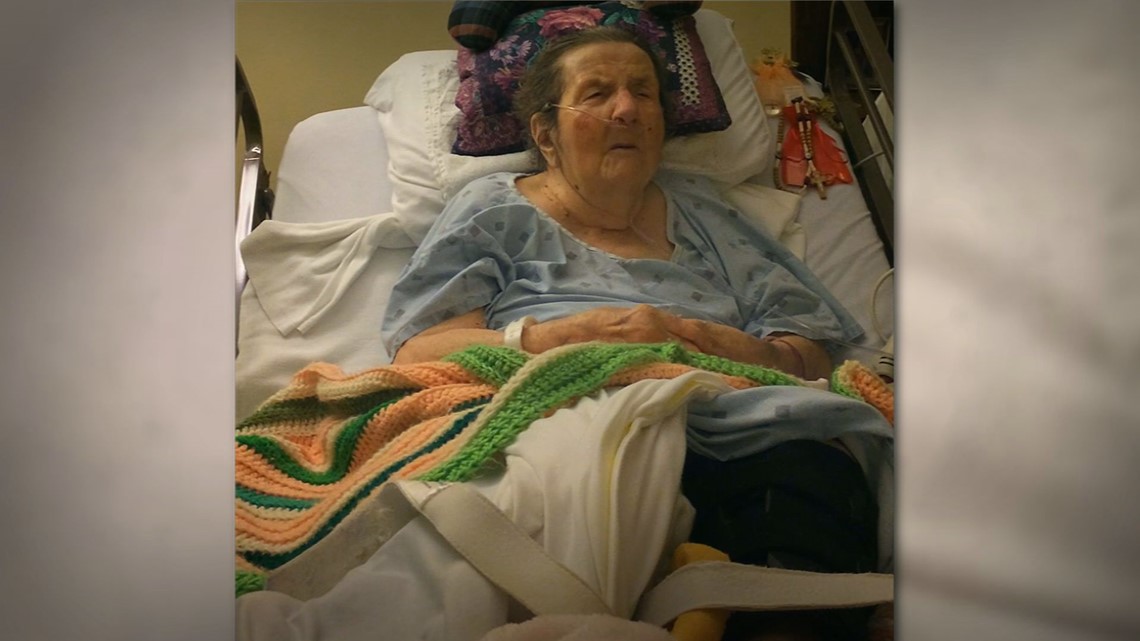 On the family's video Mary describes how an aide used an EZ Stand to transfer her from a wheelchair into bed. She claims something went wrong during the transfer and she felt her legs break. A report by the nursing home says Mary, "yelled out in pain and her knees buckled."
"I think they were broken when I fell," Mary says in the video. "They said 'Oh, you didn't break any bones' and I said I know I did. I could kind of hear them."
But Mary said no one believed her. The nurse's note from that night just says Mary "reported aching leg pains" and was administered Tylenol. No one called the doctor, records show.
"They laid me there and I didn't have anything, really, that I could do except cry and yell," Mary said.
It wasn't until around noon the next day when the nursing home brought in a portable x-ray machine according to Martin Luther Care Center records.
The x-ray confirmed one broken leg.
By 4:54 p.m. that afternoon, 19 hours after the EZ Stand incident, Mary was finally sent by ambulance to the hospital. X-rays there revealed she'd actually broken both femurs.
"She was definitely in a lot of pain," Butch said. And her kids recalled she was mad. "They were basically calling her a liar," Eileen said.
In a mandated report to the Minnesota Department of Health, Martin Luther Care Center aides said they "didn't notify a physician" because Mary had "chronic leg pain" and osteoporosis. The nursing home concluded it did nothing wrong.
"They never ever asked her what happened that night," Butch said.
On October 26, 2016, less than three weeks after breaking her legs, Mary Cleary died.
Ineko's story
That same day Ineko Counters checked into Martin Luther Care Center to recover from hip surgery.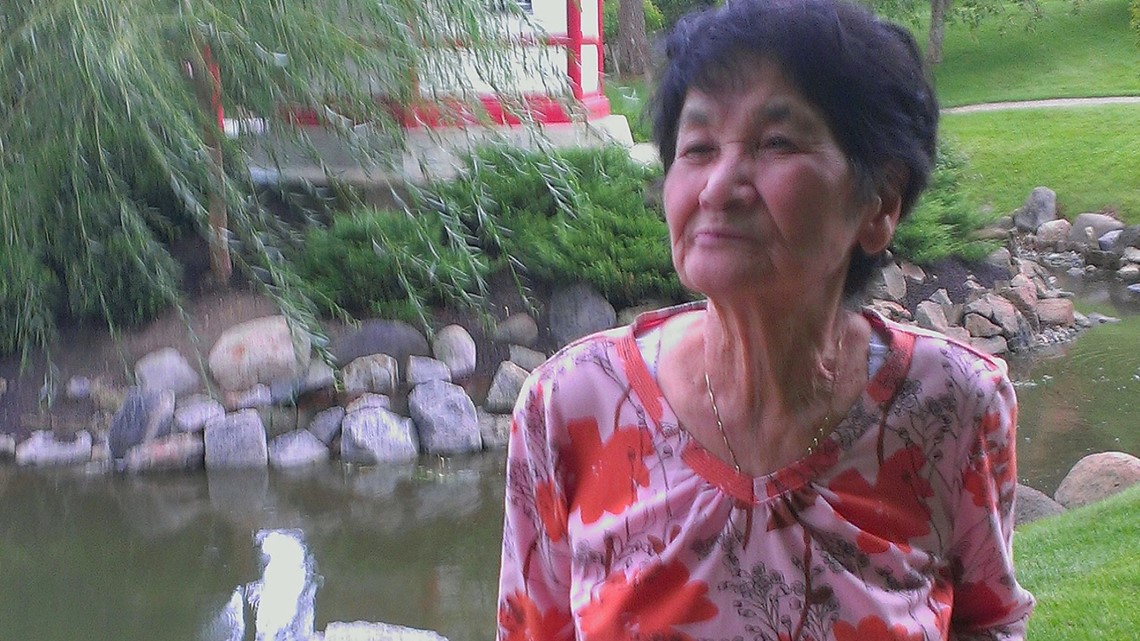 Her husband, Craig Counters, said he left her for about an hour to go home and get some of her things. He told KARE 11 that before he left he stopped at the nurse's station and told the staff, "someone should look in on her because I really worry about her falling."
But before Craig returned the family received a phone call. "She fell," he recalled. "They found her laying on the floor."
Nurse's notes show that just like in Mary Cleary's case, no doctor was called. No x-ray was taken until a day later. It showed Ineko had re-fractured the same hip on which she'd just had surgery.
"She never really recovered at all," her husband told KARE 11. Ineko Counters died a month later.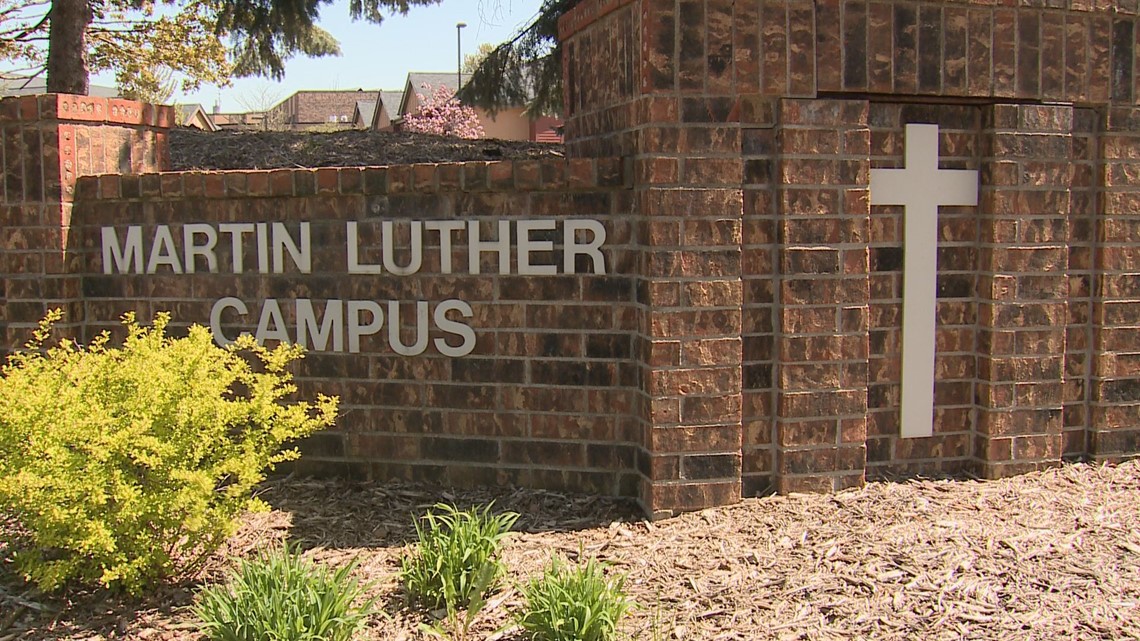 In a statement, Martin Luther Care Center said, "We are not able to talk about specific residents…We can, however, tell you that we are committed to ensuring patient safety and, if an issue occurs, we investigate promptly and implement improvements as needed. We also comply with external reporting requirements and directives, if received."
State officials didn't investigate
Two residents with broken bones and allegations of delayed care – both within weeks of each other.
Their families believe Mary and Ineko were the victims of neglect, but were they?
The Minnesota Department of Health's Office of Health Facility Complaints received the nursing home's version of events and closed Mary's case without interviewing her family.
State regulators never even heard her haunting tape.
Ineko's husband filed a formal complaint with the state hotline about her fall and what he felt was the nursing home's delayed response. He received a letter a couple months later saying, "the case does not meet the criteria for an additional onsite investigation."
State officials decided not to investigate further even though they had cited the same nursing home for neglect in a case involving falls just two years earlier. In that case, records show another elderly woman fell four times in three days, but never saw a doctor. She died.
"Families oftentimes aren't getting answers," says Joel Smith, an attorney specializing in nursing home abuse and neglect cases. What's even more troubling, he says, is the secrecy surrounding complaints. If the state doesn't do a full on-site investigation, the cases are never made public.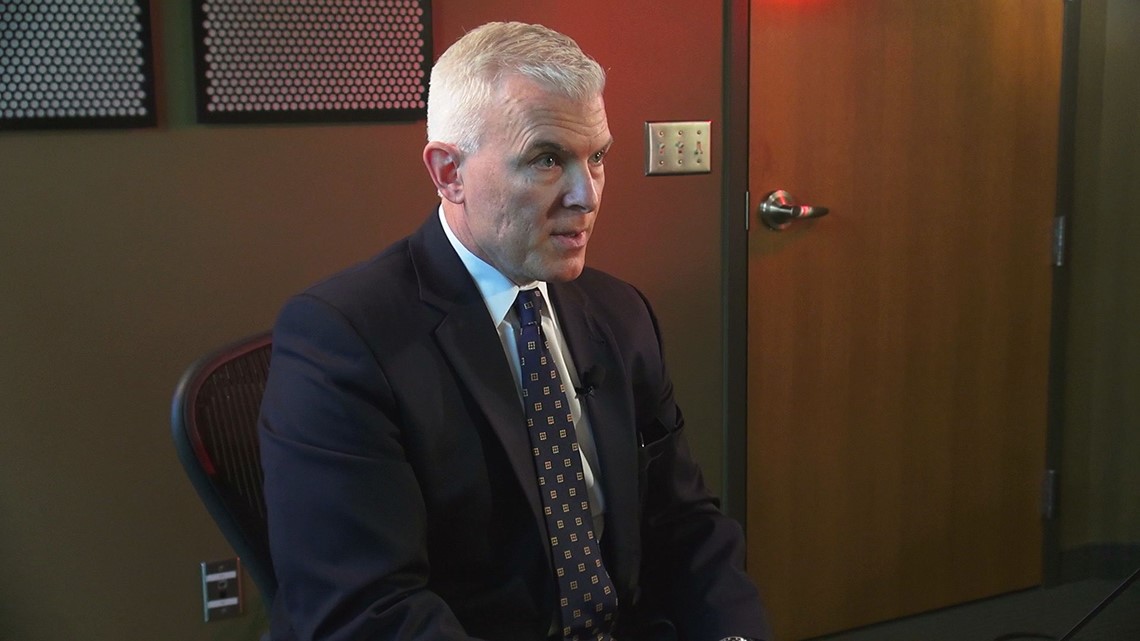 "They're not protecting the people that deserve to be protected, the vulnerable adults," Smith says.
How many cases does the state decline to investigate?
According to a report by the Department of Health, there were more than 24,000 complaints made regarding vulnerable adults in 2016 alone.
On-site investigations were done in 10 percent of complaints from the public and in just one percent of cases self-reported by facilities. That means in 2016, more than 23,000 complaints were not fully investigated and were kept hidden from the public. That includes Mary and Ineko's cases.
"No one should have to endure that level of pain for a long period of time," said Gil Acevedo of the Minnesota Department of Health regarding the cases described by KARE 11.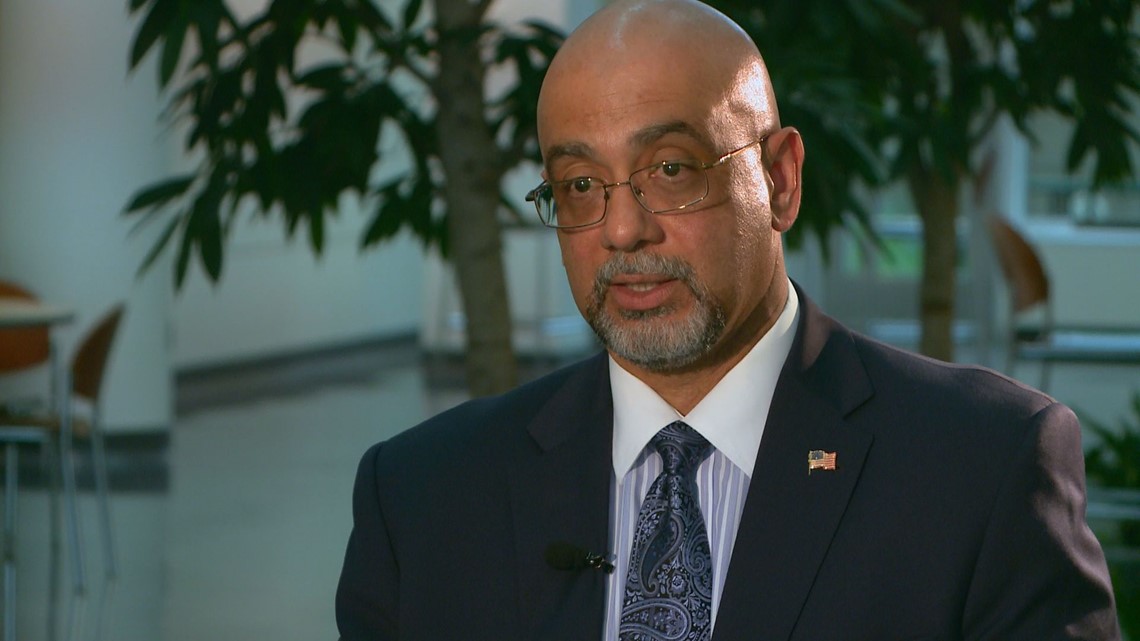 "Would that pattern not rise to the level of inspection?" asked reporter Lauren Leamanczyk.
"An error does not necessarily rise to the level of maltreatment," Acevedo explained.
With just 27 investigators and tens of thousands of complaints, Acevedo says the department needs to prioritize. He says the office triages every case but can only do onsite investigations in a few. As for why complaints are kept private, he says the department is simply following state law about what information can be released publicly.
"With so few full investigations, do you worry there are some relatively serious issues that could fall through the cracks," KARE 11 asked. "There are potentially other issues that might be going on out there," Acevedo said. "Right now, based on the resources we have, we are unable to do any prevention strategies. We're reacting to the number of complaints."
The Minnesota Department of Health asked the legislature for millions in additional funding to double the number of investigators and to modernize their complaint tracking system.
In Mary Cleary's haunting video, she makes clear she wants change rather than retribution. She loved many of the people who cared for her at Martin Luther Care Center.
"My intention is not to get people in trouble," she said. "My intention is not to have other people hurt in the same way."
Her family echoes her dying wish.