MINNEAPOLIS - Records obtained by KARE 11 show the Department of Veterans Affairs (VA) has refused to pay emergency medical bills for thousands of Minnesota veterans – and tens of thousands of veterans nationwide – because they did not visit a VA doctor often enough.
The veterans say they did not know about a government rule that requires them to see a VA doctor at least once every two years to stay eligible for coverage.

The confusion continues despite warnings to congress from federal investigators that the Department of Veterans Affairs needs to do a better job informing veterans of eligibility rules.
It is the latest twist in KARE 11's continuing investigation "A Pattern of Denial" – documenting how veterans have been saddled with millions of dollars in medical bills they say they should not owe.
In earlier reports, KARE 11 documented cases in which the VA had authorized emergency visits to private hospitals, but later refused to cover the bills.
Now, some veterans say they are being penalized for being too healthy.
Iraq War Army veteran David Riggs, 55, is not a man who seeks medical attention often.
"Unless it was life threatening, you didn't do anything for it except just keep it from bleeding and keep on going," Riggs said.
"He wasn't raised to go to the doctor if I sneeze," said Riggs' wife Ginger.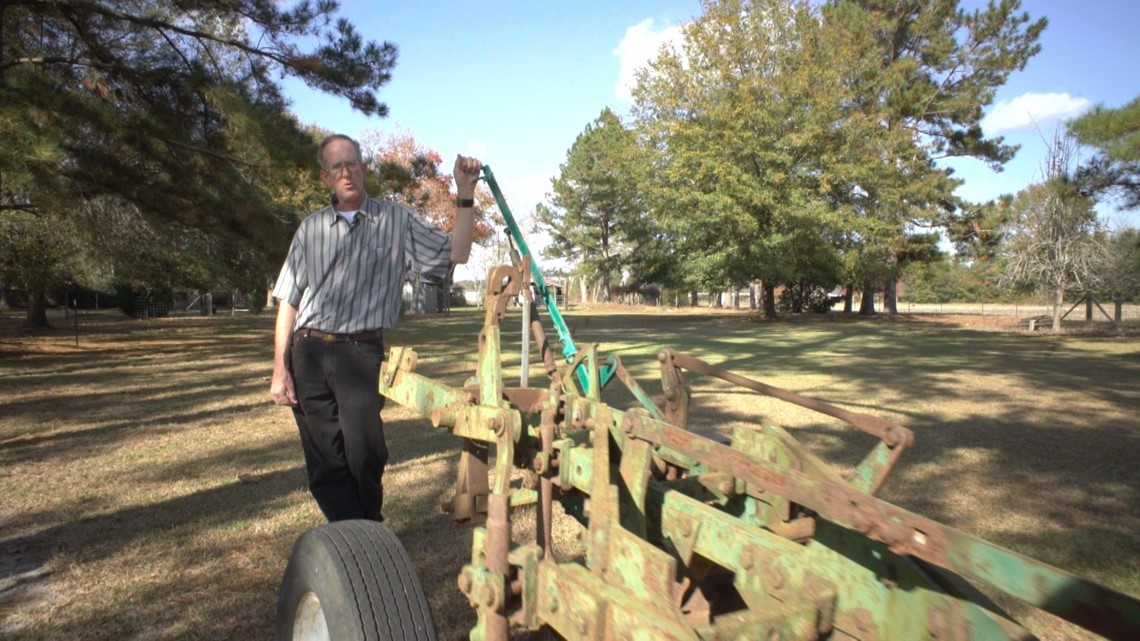 Last year, Riggs went to the Emergency Room at East Georgia Regional Medical Center by ambulance after intense stomach pain.
"I was in so much pain, I didn't know where to turn," he said.
After a few hours in the ER, a scan identified he had kidney stones. He was given pain killers and sent home.
A few months later, he received a bill from the hospital for $12,186. At first, Riggs was not worried because he's covered by the VA.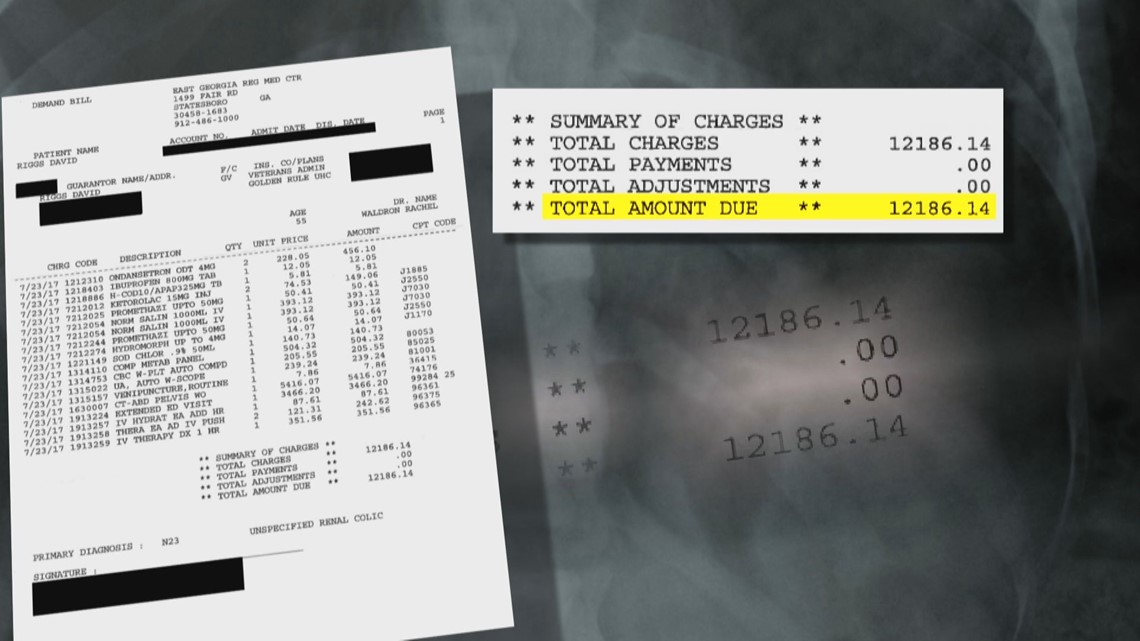 The VA coverage card he carries in his wallet even states in case of an emergency to call 911 and go to the nearest medical facility.
So, he was surprised when he got a letter in the mail from the VA denying his claim because "he had not received VA treatment within the past 24 months prior to the emergency room visit."
You read that correctly. The VA said he wasn't seeing a VA doctor enough to remain eligible for emergency room reimbursement. It's a rule covered under a law called the Millennium Act, which was passed in 1999.
"I didn't know this rule was in effect," he said. "I'm being penalized for being healthy and not having to use the doctor very often."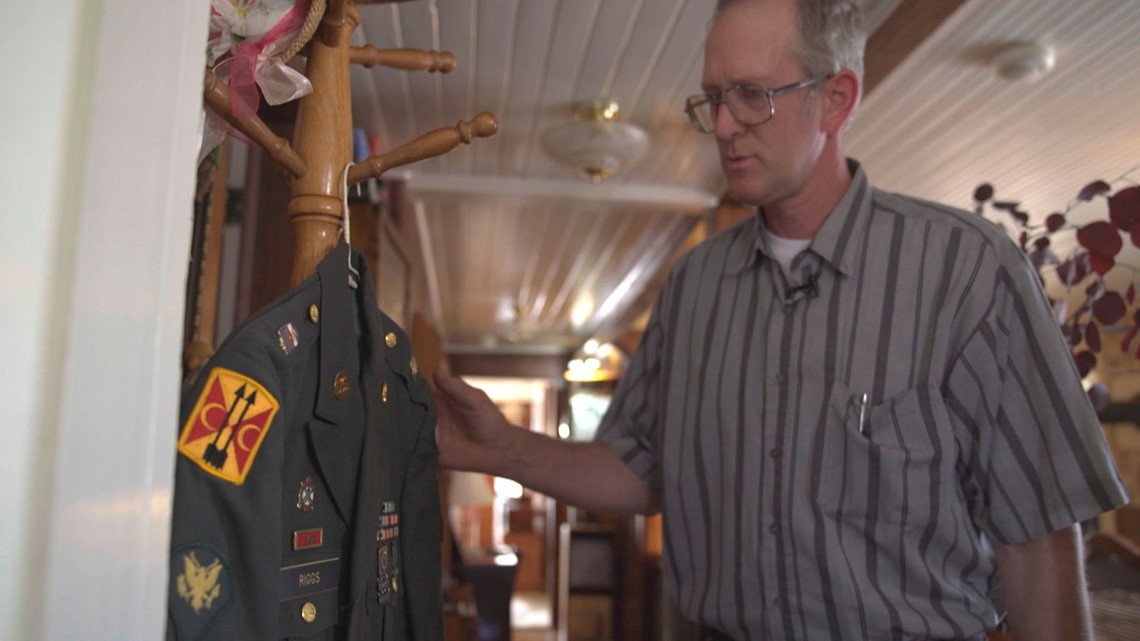 Riggs had seen KARE 11's continuing investigation – A Pattern of Denial – which has documented how veterans are being improperly saddled with medical debt they should not owe, some of it even turned over to collection agencies after trips to the emergency room.
So, he reached out to KARE 11 Investigates for help.
KARE 11 discovered Riggs is not the only veteran who's never heard of the 24-month rule.
According to a 2014 Government Accountability Office (GAO) report, "most veterans" are "often not aware of specific eligibility criteria and assume that VA will cover their non-VA emergency care …"
Randy Williamson was one of the authors of the GAO report.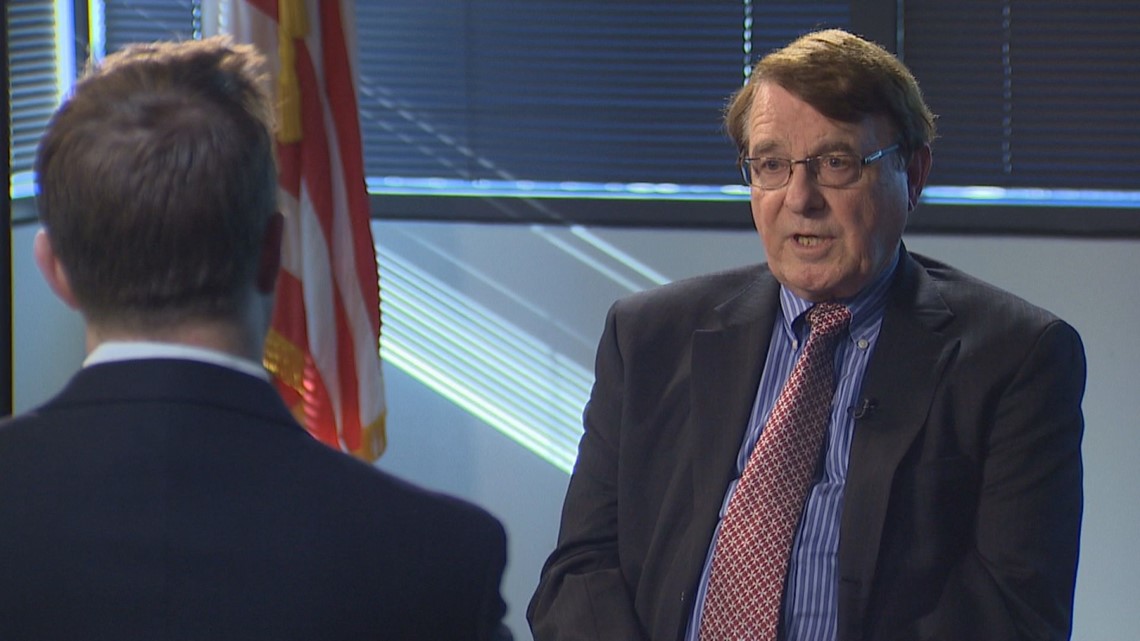 "Some veterans do not always understand their eligibility for coverage of emergency care from a non-VA provider," he told a congressional committee in 2014.
"One of our recommendations," he told KARE 11, "that VA needs to do a better job informing veterans and finding out what the knowledge gaps are."
Since the GAO recommendations, records obtained by KARE 11 through the Freedom of Information Act (FOIA) show the VA denied at least 2,030 claims in Minnesota due to the 24-month rule, costing veterans nearly $7 million.
Nationally, the numbers jump to 219,681 ER claims, with a $791 million price tag.
The records covered the period from Jan. 1, 2015 until Sept. 1, 2017.
Nearly three years after testifying before congress, Williamson questions whether VA followed up on his recommendations.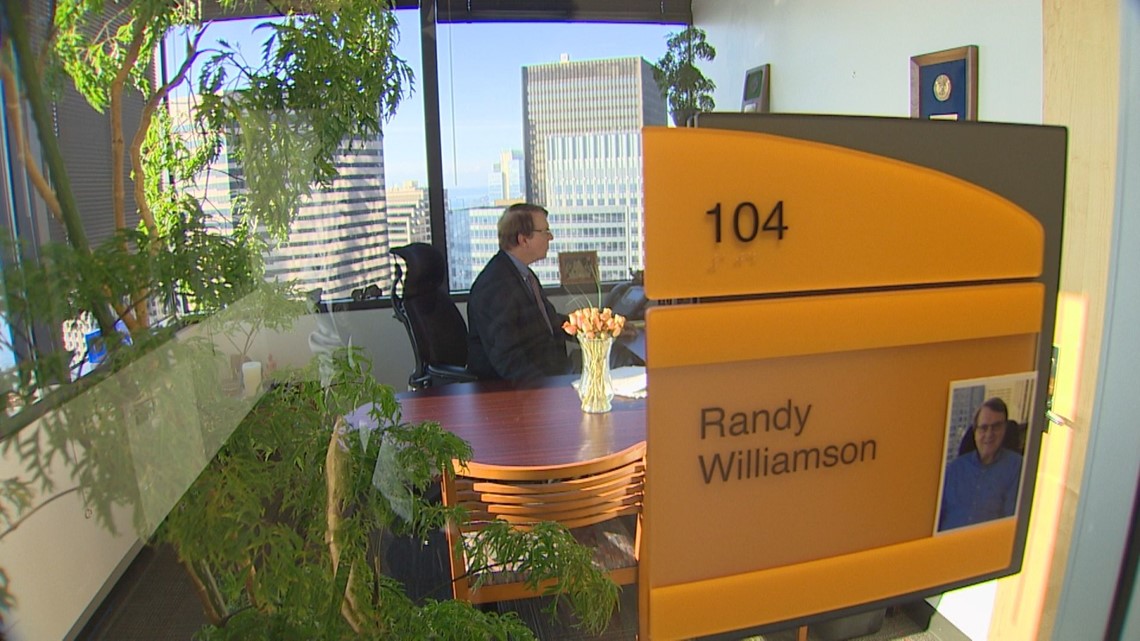 "There are 10 criteria that are set out in the statute. Veterans are confused and even claims people are confused," he said.
Veterans like Riggs, who found out too late about the 24-month rule, claim VA is not doing nearly enough to inform veterans of the hoops they need to jump through to get the medical coverage they were promised when they put on our nation's uniform.
"No one has ever sent me any paperwork stating that this rule is in effect," Riggs said.
He says he does not know how he and his wife will ever be able to pay off the $12,000 medical bill.
The VA declined requests for an interview for this report and did not detail what it's currently doing to better inform veterans about the 24-month rule.
However, in response to KARE 11's prior requests for information about ER denials, VA spokesman Curt Cashour emailed the following statement:
"Unlike private health insurance, there are several variables to VA emergency room care payment approval, such as whether the treatment is for a service-connected injury or illness, whether or not the Veteran has other health insurance, and how long it's been since the Veteran has been seen by the VA. VA will continue to work with Veterans to help them understand their emergency care benefits."
In response to KARE 11's reporting, the government is beginning yet another review of VA's emergency medical claim processing.
Congressman Tim Walz (D-MN) asked the VA Inspector General to open an investigation.
In December, the Inspector General informed the Congressman it had launched a nationwide inquiry.
Our investigation started from a tip from a viewer. If you have a suggestion, email us at: