ST PAUL, Minn. — It's definitely price gouging," Bee Vang said after paying nearly double what she normally does for a bag of jasmine rice at a St. Paul market.
"I purchased it anyway because I knew I couldn't find rice anywhere else," she said explaining she'd been driving all over town searching for a bag.
Vang and other Minnesotans are now learning during the national COVID-19 emergency they have very little in the way of consumer protection against price gouging.
"Most people don't know that price gouging is not currently illegal in Minnesota," said Minnesota Attorney General Keith Ellison.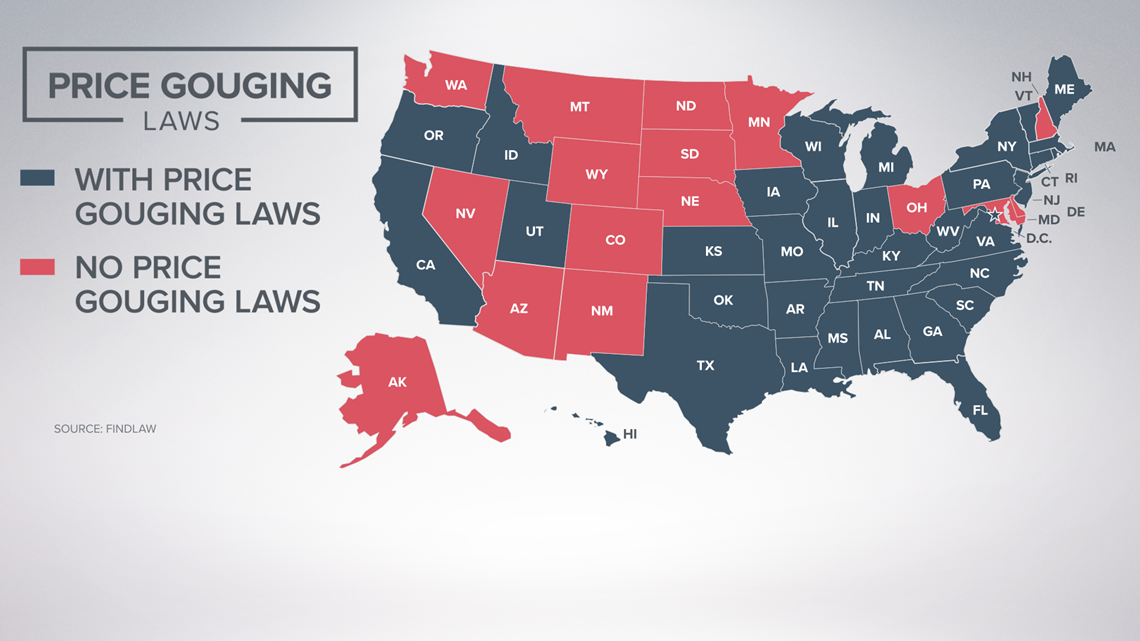 Ellison's office reports receiving 150 complaints as of Wednesday, March 18th of price gouging related to the Coronavirus.
"By some retailers of essential items like food, health care-related products or food services or medical supplies," Ellison said.
KARE 11 is working to identify and expose coronavirus related scams and price gouging. It you have an example CLICK HERE.
Viewers have flooded KARE 11 with examples of prices skyrocketing in their local stores and online.
Micaela Aleman reported a Maplewood gas station selling $3 hand sanitizer bottles for $8. She saw small bags of toilet paper for $60.
Jeremiah Kubiak sent photos of a hardware store selling 36-pack rolls toilet paper for $89.99.
It's not hard to find online advertisements for paper towels and toilet paper at $200 for large packs.
Viewers submitted complaints about common cold medicines being sold for $250.
"It's a huge problem," said DFL State Representative John Lesch of St. Paul during an interview at the capitol. "You can go to a market two blocks down (the street) where a bag of rice is selling for three or four times what it was two-weeks ago."
Jamie Puls wrote to KARE 11 claiming Menards had drastically raised the price of bleach.
He's not the only one to make that complaint.
Michigan Attorney General Dana Nessel has accused the home improvement chain Menards of price gouging during the coronavirus pandemic.
On Tuesday, Nessel sent a cease and desist letter to the retailer with the accusation they have engaged in "a systemic effort to exploit the public fear about Coronavirus." She accused the firm of essentially doubling the price on cleaning products like bleach and elevating the price of 3M's N95 and P95 face masks.
Jeff Abbott, a spokesperson for the company tells KARE 11 the price on bleach "seems reasonable to us" based on the current market and recent changes to the concentration of the product.
Of the price gouging allegations, Abbott wrote, "We are disappointed and are taking this very seriously. We are working hard on responding in due course to the Attorney General."
While Attorneys General in states like Michigan, Connecticut, and Delaware are taking swift action to crack down on price gouging and protect consumers, in Minnesota, nothing is being done.
"It's legal, unfortunately," said Rep. Lesch.
In all, 34 states and the District of Columbia have at least some sort of law against price gouging according to the website FindLaw.
But 16 states including Minnesota have no statute specifically outlawing price gouging.
It's time to change that says Lesch.
Proposed Price Gouging Law
Lesch is the co-author on a new bill to eliminate unconscionably excessive prices being charged during state and national emergencies.
Violators would be hit with a $10,000 civil penalty.
Lesch says he's hoping the measure will be included in a series of emergency bills the legislature is looking to fast track to respond to the Coronavirus emergency.
"It's my hope that we can get this through in the next week or two," he said, "and business owners would get the high sign that 'No, you can't do this. It's illegal!'"
The state of Minnesota has set up a hotline for general questions about coronavirus at 651-201-3920 or 1-800-657-3903, available 7 a.m. to 7 p.m.
More information on the coronavirus: