COON RAPIDS, Minn. — On a hot day this summer, dozens of seniors stood outside the Plymouth headquarters of Dominium Apartments, holding signs and protesting.
"We need help," said a woman in a wheelchair holding a sign that read "Dominium rips off seniors on fixed incomes."
But these protesters say as they dug deeper, they found that's not the only way they think Dominium is soaking seniors.
"It's outrageous," said a resident. "Eighty bucks to park your car down in the garage."
For seniors on a fixed income like Dawn Cordes who lives at River North apartments, the monthly fees add up. She pays $75.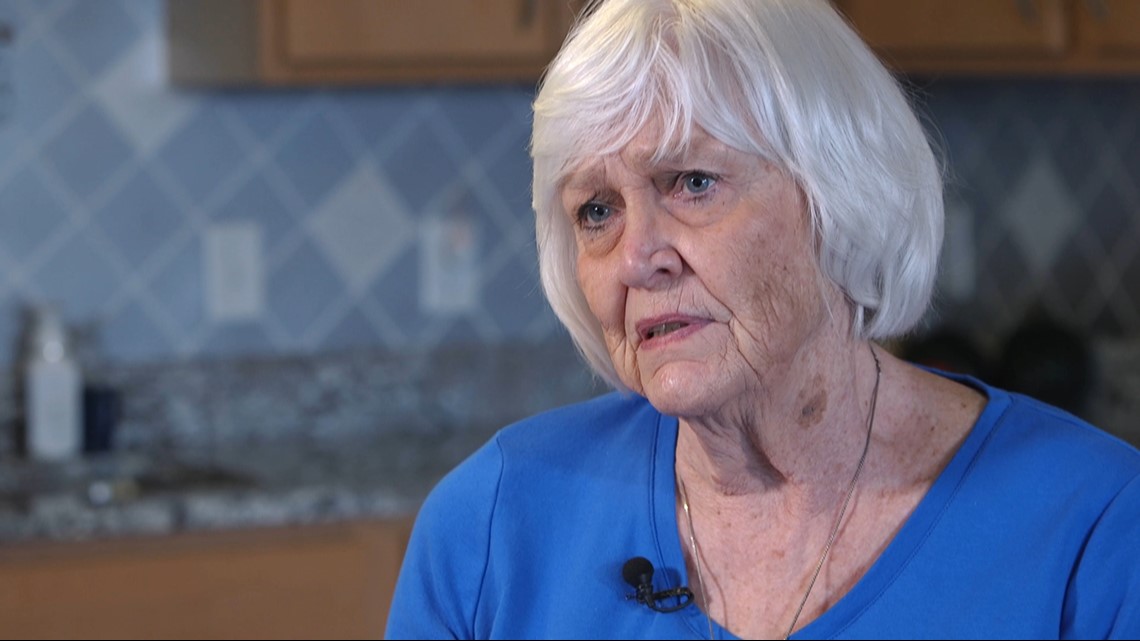 "That extra $75 means a lot. It's enough to take care of some utilities," Cordes said. Still, she says she pays it because Minnesota winters make covered parking a necessity.
"I've had three hip replacements and I cannot afford to fall," she explained.
Now she and others believe those charges could be illegal.
'Double-Dipping' Allegations
Tenants at Cordes' building have joined residents at 24 other Dominium properties in a lawsuit that claims the company uses accounting tricks to "double-dip" on parking costs.
"They are charging residents for something that the government is already paying for," said Margaret Kaplan of the Housing Justice Center, one of the attorneys bringing the suit.
The lawsuit says that double-dipping amounts to "cheating tenants and taxpayers out of millions of dollars."
"This really does add up," Kaplan said.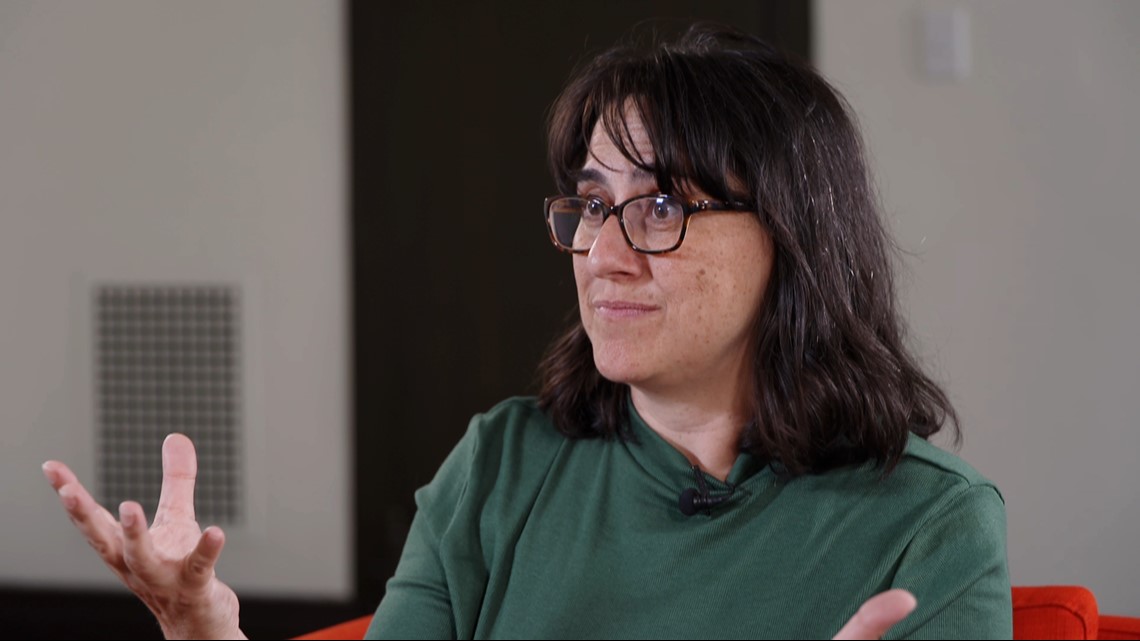 That's because Dominium is huge – the fourth-largest low-income housing developer in the country, according to its website.
In exchange for federal housing tax credits, Dominium agrees to cap rents. Renters must meet strict income limits, usually making less than 60 percent of the area median income.
LIHTC Program Vulnerable to Fraud
The complex law also spells out other rules about what expenses are eligible for tax credits. For instance, Dominium can't charge renters extra for something the company received tax credits to cover.
"They could charge for parking, or they could include the cost of building parking," Kaplan explained. "What they appear to be doing is both."
According to the lawsuit, when Dominium applies for tax credits, it excludes the costs of constructing underground parking, so in theory, it could charge tenants a monthly fee.
But the lawsuit alleges the company is "cost-shifting" – hiding the true parking expenses in general construction costs.
Building underground parking is expensive. KARE 11 consulted experts who put the cost up to $30,000 per spot – a number backed up on websites of Minnesota construction companies.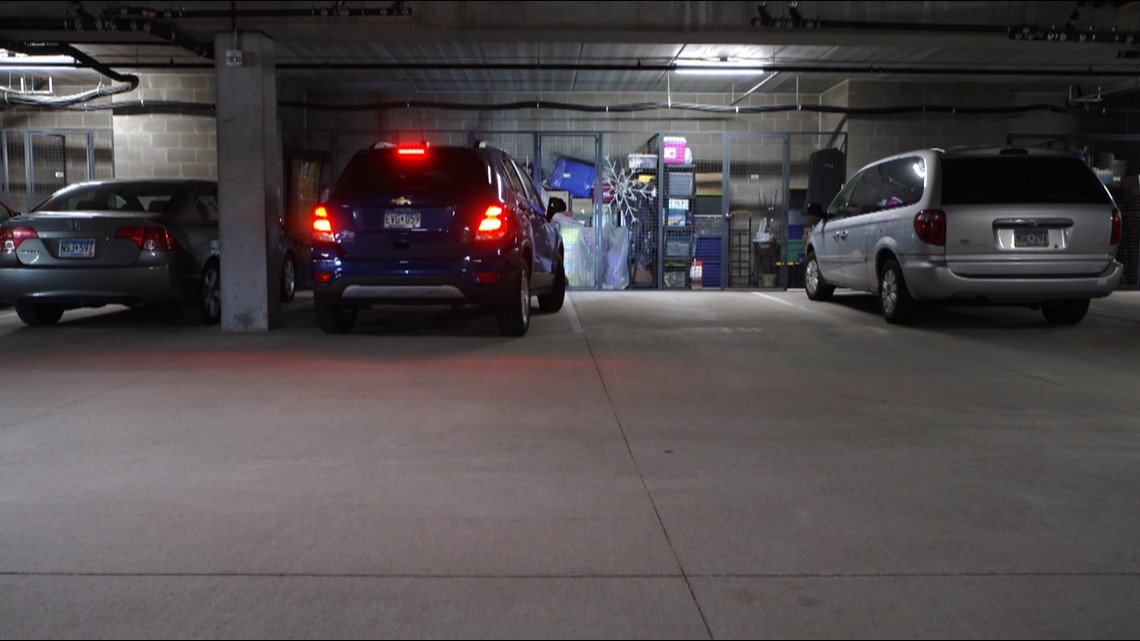 Records obtained by KARE 11 from the state show developers that filled out similar applications to the ones submitted by Dominium included estimates that ranged from $11,000 per spot to $24,700 per spot.
But Dominium's parking construction estimates were considerably lower. For instance at River North – Dawn Cordes' building – Dominium estimated just $2,200 per spot.
"The suit alleges Dominium is playing a financial shell game, allowing the company to get tax credit reimbursement and still charge residents.
If the allegations are true, that would amount to double-dipping, said Marcos Segura, an expert on housing tax credit law.
"It's a different way of gaming the system so to speak," said Segura who works with the National Housing Law Project.
He made clear he doesn't know enough from just reading the lawsuit to say whether Dominium is double-dipping.
But if they are, he says a developer of that size engaging in this practice would amount to a significant amount of money.
"You're talking about millions of dollars that were taken from low-income tenants in order to pad the pockets of this particular developer, allegedly," Segura told KARE11.
Dominium refused an on-camera interview. In a statement they said:
"Residents may be separately charged for amenities, like underground parking, that are built and paid for without government subsidies. Surface lots are typically available at no cost, and residents are not required to park in the underground parking. Certain residents that choose to park underground sign agreements securing their parking place and agree to pay a separate fee."
"Dominium disputes the tenants' allegations and intends to vigorously defend themselves in Court. They also look forward to continuing to provide much-needed, high-quality affordable housing to nearly 10,000 Minnesota households."
In court filings, the company argues the tenants don't have a case because they "do not have … a right to free parking." A judge denied their request to dismiss the lawsuit.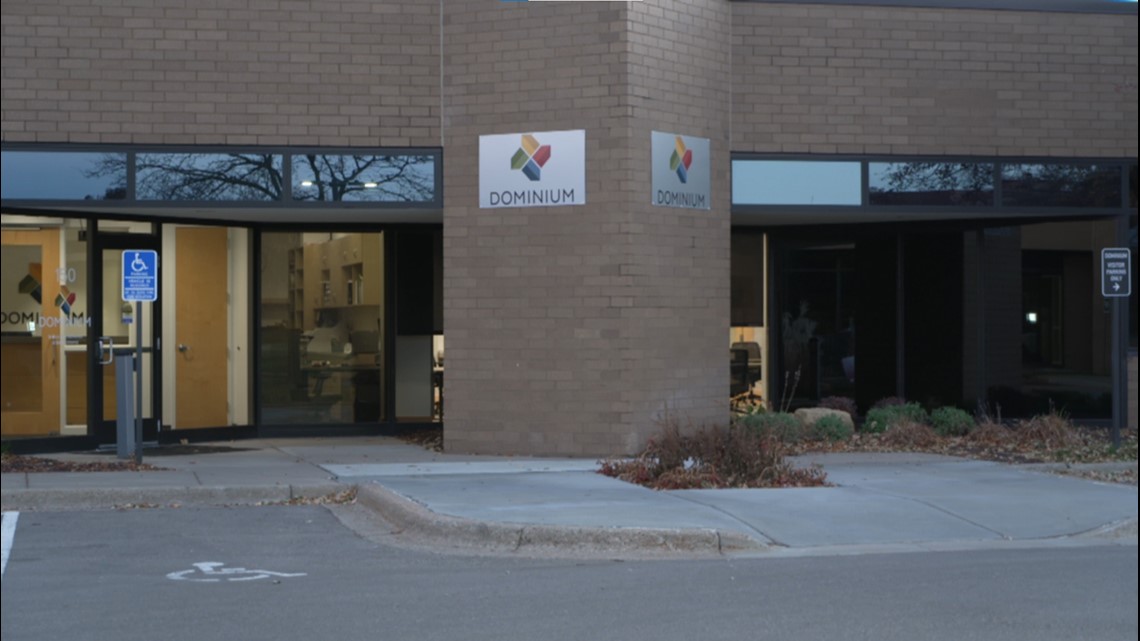 Dominium also points out that all of its costs are fully approved by the Minnesota Housing Finance Agency.
The MHFA declined KARE11's request for an interview to answer questions about the parking allegations.
Segura says, "If those allegations are true, number one, I think the state agency dropped the ball at some point."
For Dawn Cordes and the thousands of other seniors living in Dominium buildings, relief could be a long way off. Court cases can take years.
With nowhere else to go, she says she'll keep paying as long as she can.
"It's kind of stressful with the money situation, just how long will I stay here and what will I do next," she said.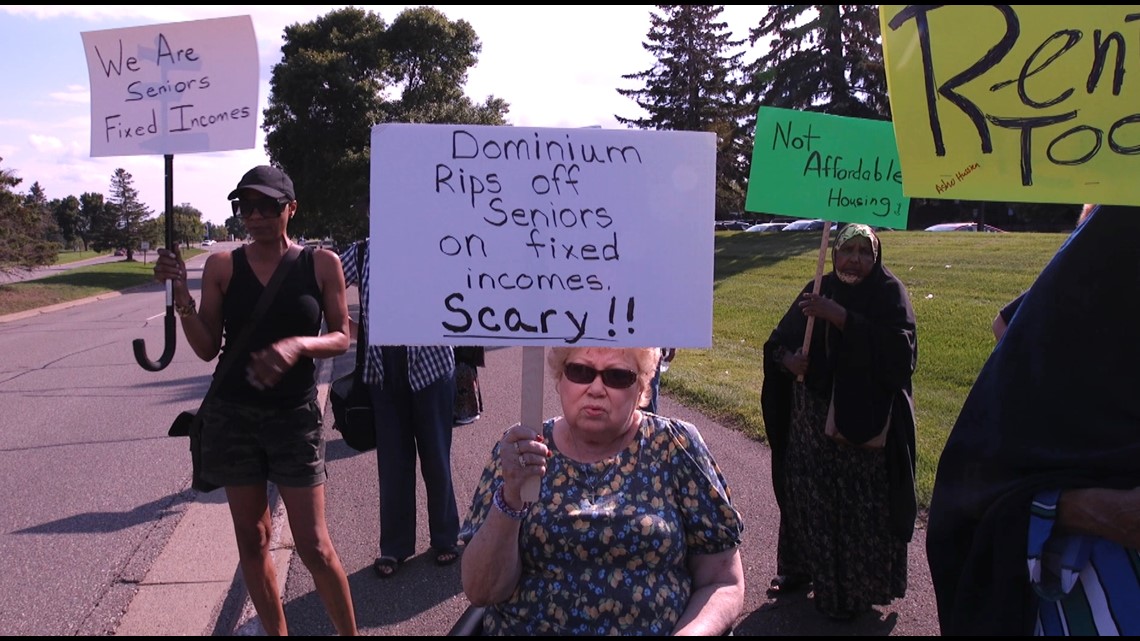 Still, she and others won't give up. They aren't just taking on Dominium but a system that's left them vulnerable.
"I call us senior warriors," she said.
Watch all of the latest stories from our award-winning investigative team in our special YouTube playlist: