GOLDEN VALLEY, Minn. — Editor's note: This story discusses suicidal thoughts and self-harm. If you or someone you know needs help, call the National Suicide Prevention Lifeline at 988.
"It was there," said Zach Skrede. "I wasn't just being crazy, spending too much time on WebMD."
The Air Force Veteran, who served in Iraq, spent months begging the Tomah VA for neurological testing in response to rapidly worsening symptoms.
He says what started as numbness and tingling in his foot progressed to spasms and his leg giving out. He was in pain, having trouble concentrating, losing words, and battling increasing depression and anxiety over what was going on with his body.
But he says the Tomah VA downplayed and ignored his concerns, and refused to even run tests. "It was nope, nope, nope," he recalls.
"I felt I knew how the guys that lit themselves on fire in the parking lots - what was going through their minds," he recalls. "That's where my mind set was - what does a guy have to do to get seen and heard?"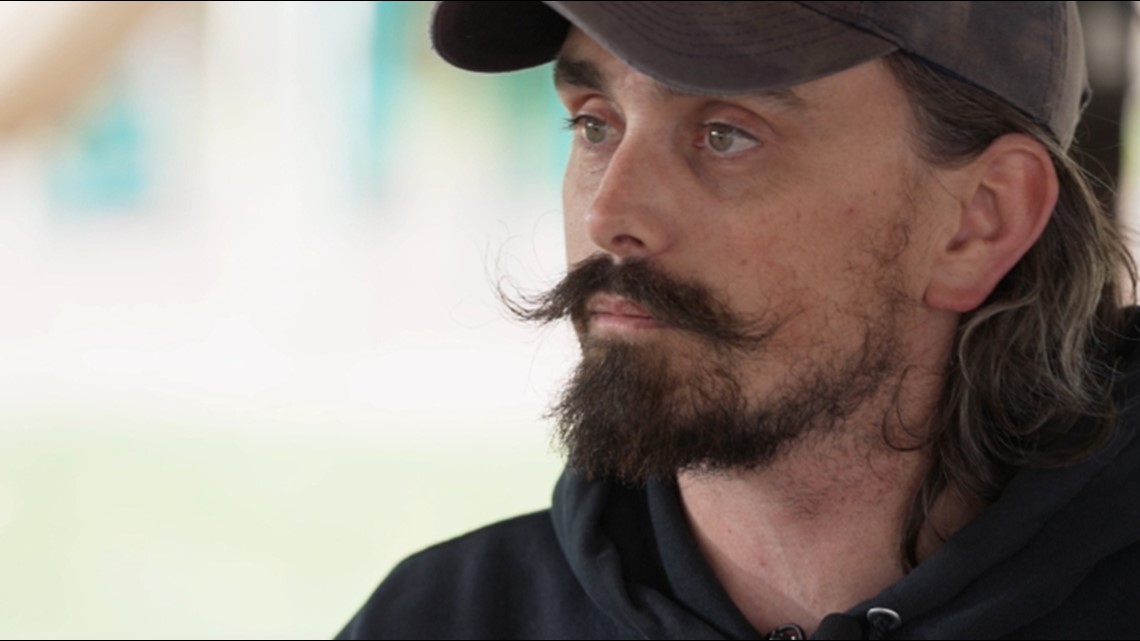 Skrede didn't know at the time that he was not alone.
Botched Benefits Exams
For the past year and a half, KARE 11's "Broken Promises" investigation has repeatedly exposed how Dr. Lanska misdiagnosed veteran after veteran after veteran resulting in benefits – and in some cases medical care itself – being denied.
"That was a pattern!" said U.S. Senator Tammy Baldwin (WI). "This wasn't just one mistake, one misdiagnosis, this was a pattern."
For the past year, Sen. Baldwin has been pushing the VA to do a thorough investigation into the pattern of misdiagnosis by Dr. Lanska.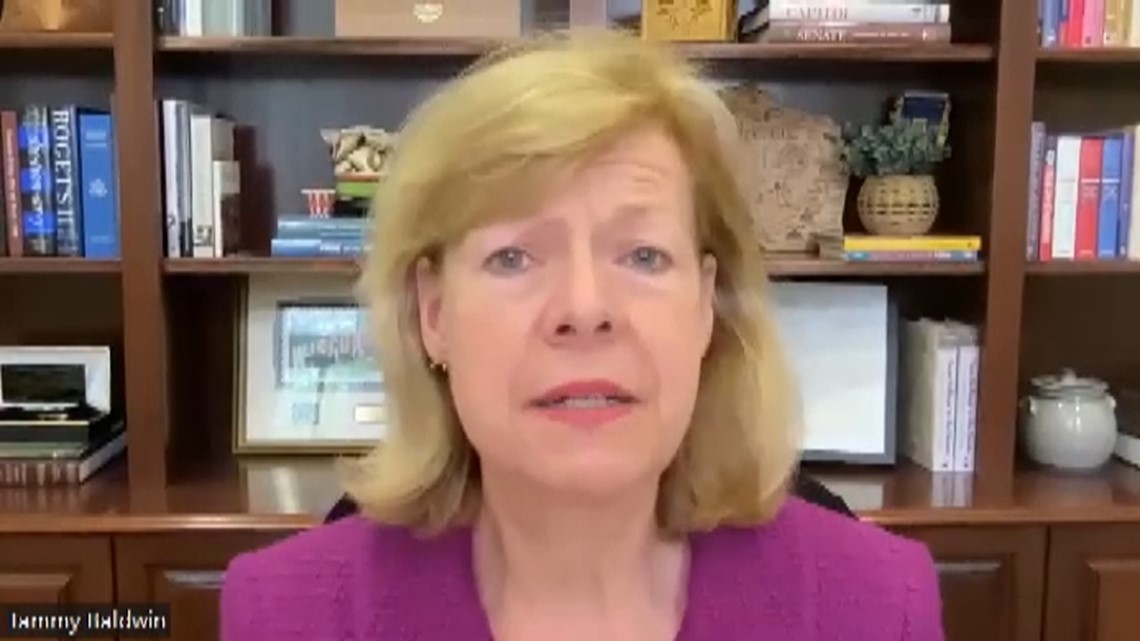 Dr. Daniel Zomchek, the Director of VISN 12, a multistate region of VA hospitals including Tomah, sat down for an interview with KARE 11 and announced that a review of a random selection of Dr. Lanska's benefits exams found 31% were done incorrectly.
"And that's a problem!" Zomchek said. "That's not ok, that's not meeting my expectations."
However, when KARE 11 asked if Dr. Lanska was still seeing patients at the Tomah VA, Zomchek said she was.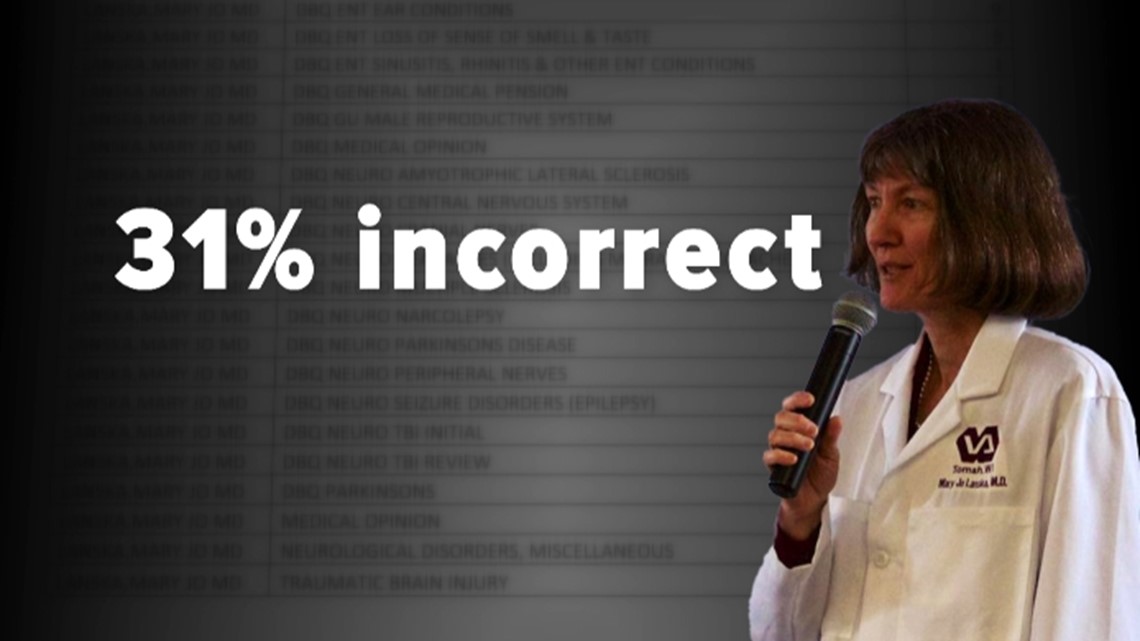 Veterans Affairs treats compensation and pension (C&P) exams as an administrative process, separate from actual medical care. According to Zomchek, Dr. Lanska stopped doing C&P exams at the start of the pandemic in March 2020.
While acknowledging problems with her benefits exams, at the time Zomchek said there were no issues with how Dr. Lanska provides actual medical care.
"This is not an indictment on Dr. Lanska and her practice," Zomchek said, "Dr. Lanska provides high-quality care, she has been doing so for many years."
Zach Skrede's case proves that's not exactly true.
"Do Tai Chi"
On Oct. 26, 2020, Skrede wrote to the Tomah VA in their secure messaging system/. "Without trying to sound like a web Dr or self-diagnosing fool, all of this sounds very much like the possibility of multiple sclerosis," he wrote.
His mother and sister are both nurses. He was consulting with them trying to determine the cause of his worsening symptoms. They felt what he was experiencing checked all the boxes to warrant an MRI of his brain to test for MS.
The Tomah VA sent his records to Dr. Lanska for a neurological consult.
"This is not Multiple Sclerosis," Dr. Lanska wrote in Skrede's medical records after doing just a chart review.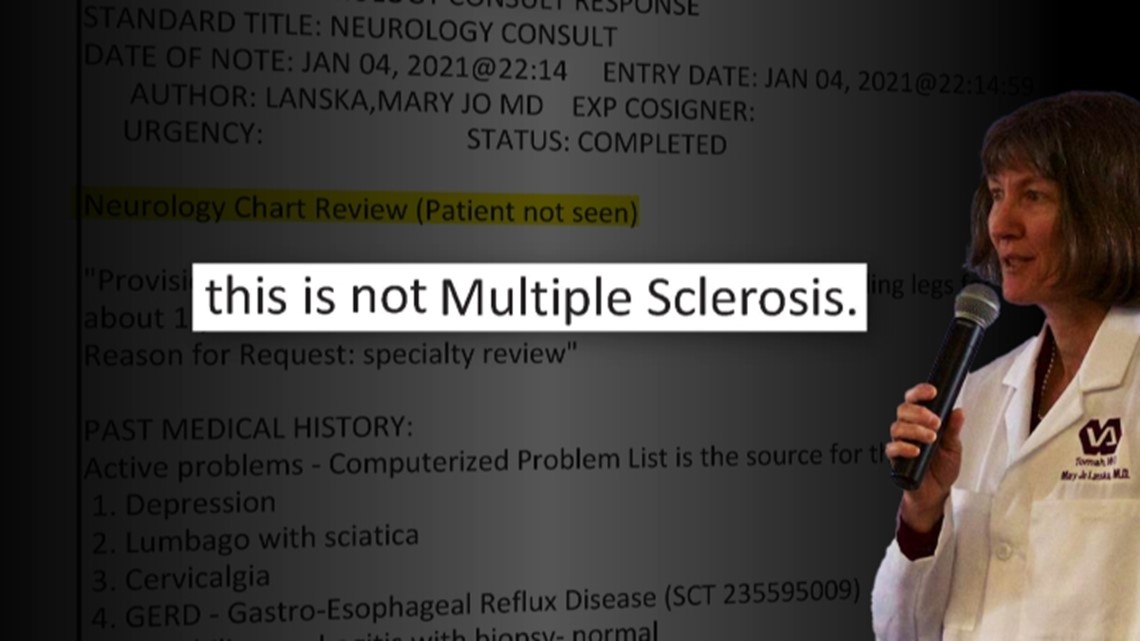 Without examining or even speaking with the veteran, Dr. Lanska wrote, "There is no evidence of worrisome neurologic deficit prompting any further testing at this time."
Her notes continue, "It is unlikely that a physiologic underlying cause will be identified for this patient's reported myriad complaints. Given this, it is likely that the patient's perception of unsatisfactory explanation for his reported symptoms and the patient's perception of insufficient medical care will persist unaltered."

Skrede's primary care provider at Tomah, Kari Nelson, a family nurse practitioner called him with the news.
"So, what else can I do to try and figure out what's wrong with me?" Skrede can be heard asking in desperation during a recorded phone call.
He was told the neurologist (Dr. Lanska) recommended he get mental health counseling and "doing things like a Tai Chi, or yoga."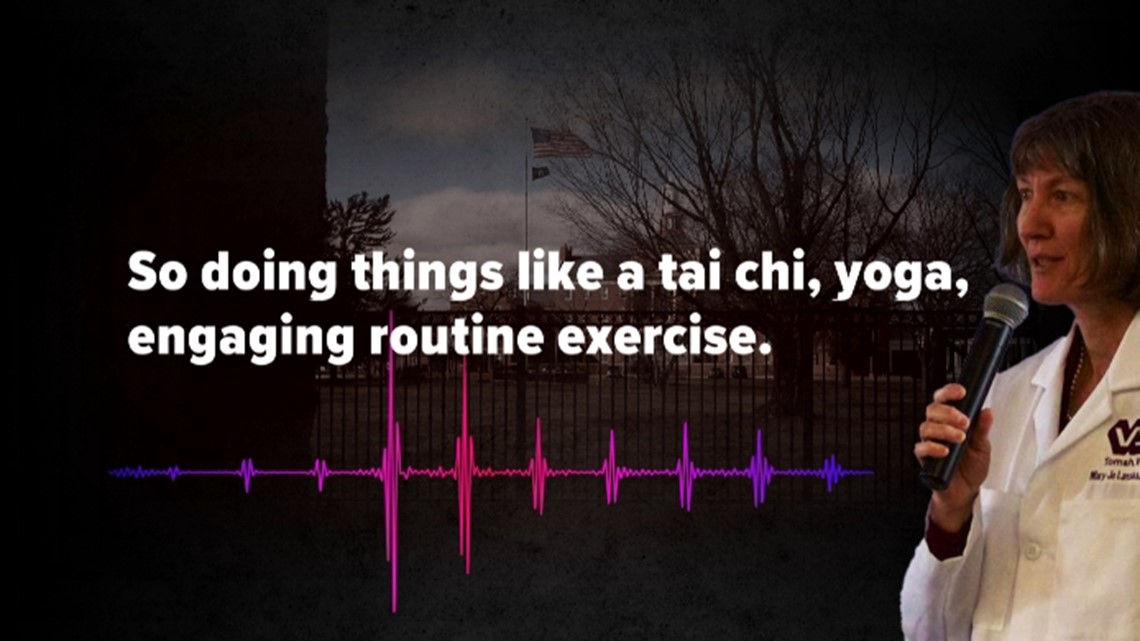 "Drove me to fall back on to the crisis line," Skrede said, "which is God, to have to do something like that after getting off the phone with your doctor, I think, is a pretty sad situation."
A Real Diagnosis
Desperate for care, Skrede turned outside the VA to a private hospital where a neurologist looked at his list of symptoms and quickly ordered an MRI before their first meeting.
"By the time I did get an MRI the lesions were so numerous and so lit up there was no question about it!"
Skrede had exactly what the Tomah VA and Dr. Mary Jo Lanska told him he did not have and refused to even test for – Multiple Sclerosis.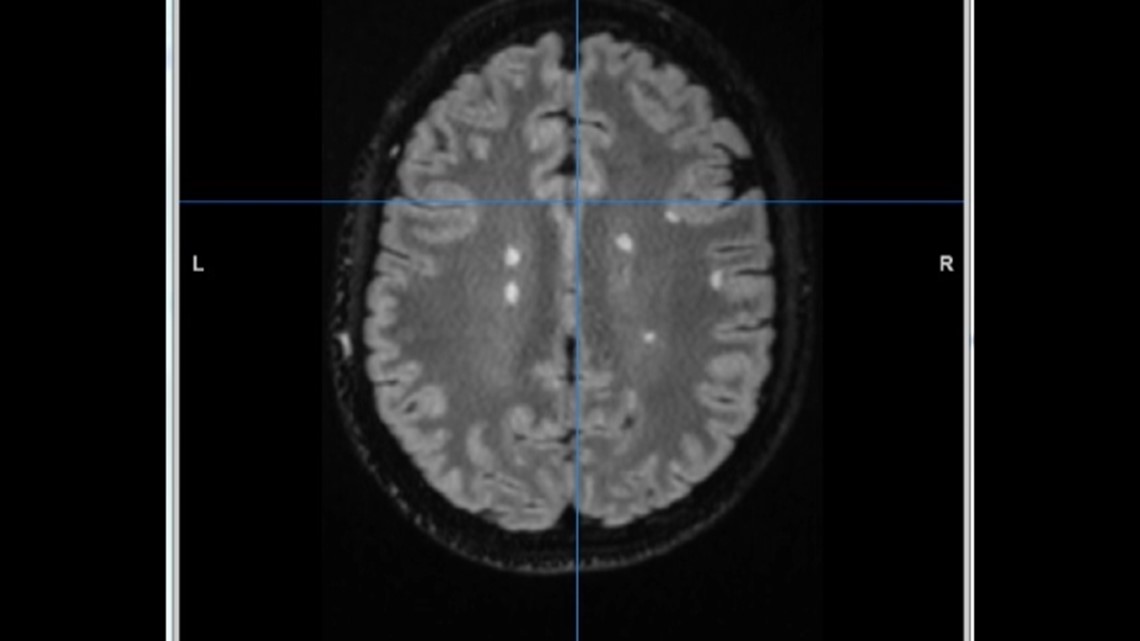 With the diagnosis, he is now getting treatment to slow the progression and reduce symptoms through the Madison VA's MS clinic.
Skrede says he chalked off the dismissive medical care he experienced from the Tomah VA and Dr. Lanska until he saw a KARE 11 investigative report exposing how other Veterans had been misdiagnosed and denied benefits.
"I saw your piece on it, seen the recording of your news article, and I say, 'Hey, that was the doctor that handled my stuff!'"
Skrede was not applying for VA benefits; he did not see Dr. Lanska as part of the compensation and pension process. "I was looking for medical care," he said. "I was just wanting to know what I needed to treat and be cared for."
Not Seeing Patients
In an April 21st letter to VA Secretary McDonough, Sen. Baldwin cited Zach's case as an example of how the inadequacies of Dr. Lanska's care also involve her clinical work.
She called for the VA to dig deeper – and labeled their prior review "cursory."
"I have been demanding that the VA do a thorough investigation and review," said Sen. Baldwin, "because we were certainly hearing a pattern again of complaints about the competency of her clinical care."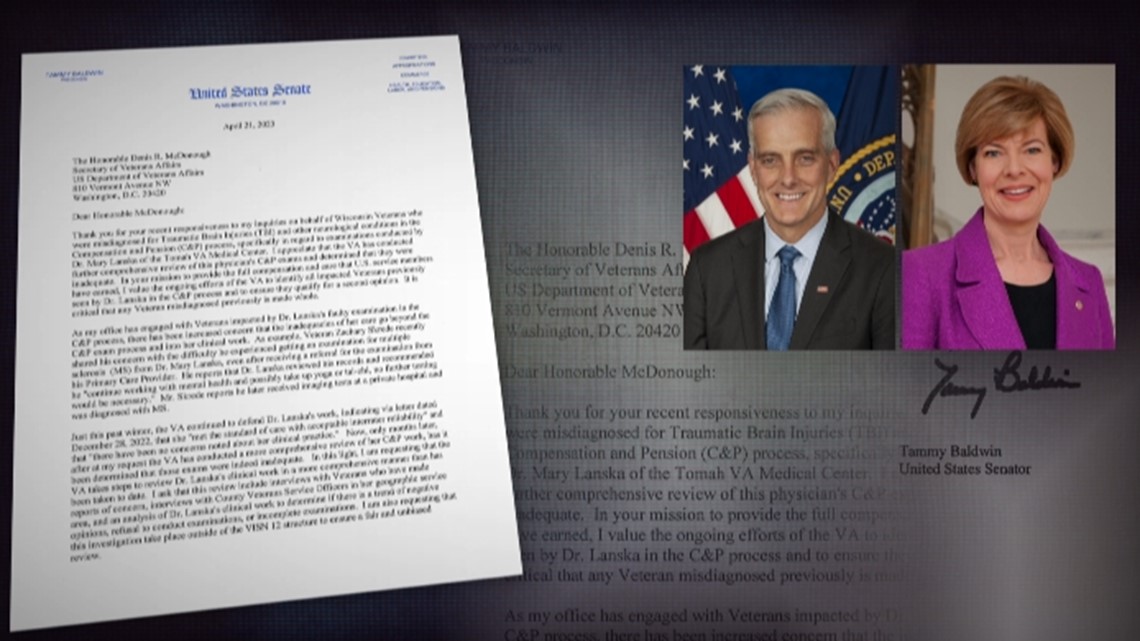 A week later in a press conference, Secretary McDonough was asked about KARE11's investigation and the status of Dr. Lanska.
Speaking publicly for the first time about the situation he said, "While I want to be careful not to comment about an ongoing situation, I can say to you that if we had reason to believe somebody was not providing quality care either in the clinical setting or in C&P exams, we would make sure that they were not carrying those functions out."
KARE 11 sent VA a series of specific questions about whether Dr. Lanska was still seeing patients and her current job status.
In response, VA Press Secretary Terrence Hayes sent the following statement on Thursday, May 4:
"Dr. Lanska no longer conducts C&P exams and is not seeing patients at VA currently. Our top priority remains the delivery of world-class care and timely access to benefits to the Veterans we serve. Plans are in place to ensure that Dr. Lanska's reassignment does not impact or interrupt this mission."
Dr. Lanska did not respond to KARE 11's requests for comment.
Zach Skrede, the veteran almost pushed to the brink by Dr. Lanska's misdiagnosis and refusal to provide testing, wonders how many other Veterans like him are out there.
"The ones we aren't hearing about," he said, "or that are already gone and passed."
If you or someone you know is facing a mental health crisis, there is help available from the following resources:
Watch all of the latest stories from our award-winning investigative team in our special YouTube playlist:
WATCH MORE ON KARE 11+
Download the free KARE 11+ app for Roku, Fire TV, Apple TV and other smart TV platforms to watch more from KARE 11 anytime! The KARE 11+ app includes live streams of all of KARE 11's newscasts. You'll also find on-demand replays of newscasts; the latest from KARE 11 Investigates, Breaking the News and the Land of 10,000 Stories; exclusive programs like Verify and HeartThreads; and Minnesota sports talk from our partners at Locked On Minnesota.