A new KARE 11 investigation finds that public employees across Minnesota have been paid millions of dollars to stay away from their jobs while their bosses look into allegations of possible misconduct, malfeasance or even crimes.
Some of those internal investigations lasted only a few days or weeks, but others dragged on for months, even years, according to a KARE 11 analysis of public data.
Records show local governments in the Twin Cities paid more than $3.7 million over the past three years to workers on leave during investigations. The state of Minnesota paid out millions more, but state officials were unable to provide a detailed breakdown.
Two-year delay in beating case
VanDeWiele was shown on video kneeing and punching a suspect inside the county's detention center garage in April 2016.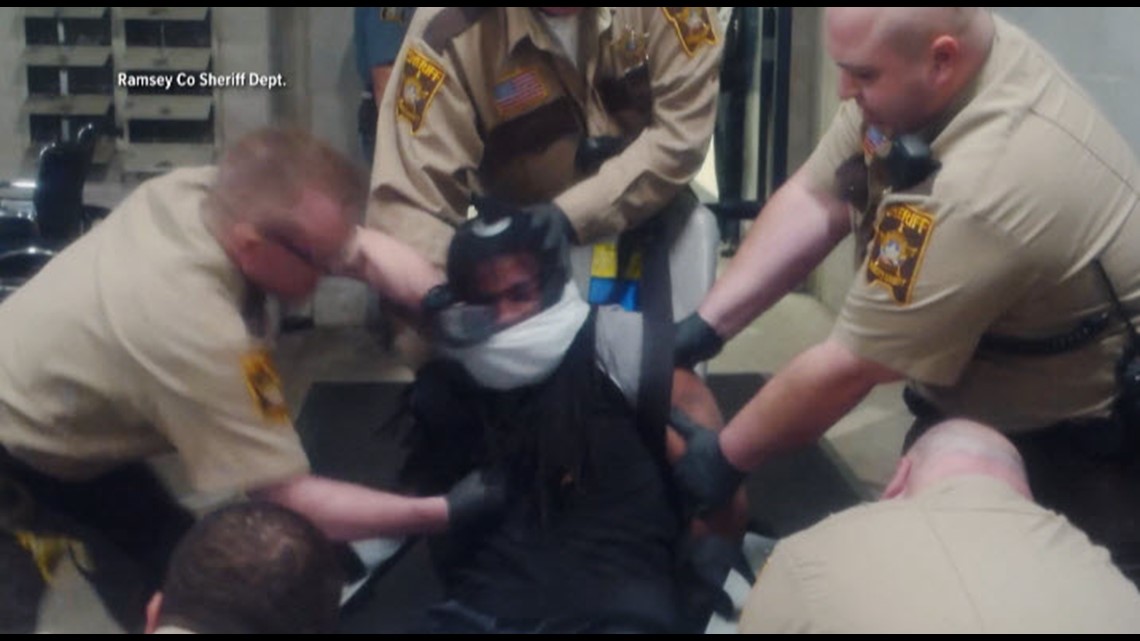 "Don't hit me," the handcuffed suspect says after being kneed twice in the stomach. "Excessive force," he shouts.
"You ain't seen excessive force yet,'' comes the reply as VanDeWiele punches the man four times in the stomach.
VanDeWiele was charged with two counts of misdemeanor assault. He eventually agreed to plead guilty to disorderly conduct.
Although the entire incident was captured on camera, VanDeWiele spent more than two years on paid administrative leave while the incident was investigated and as he awaited a hearing he hoped would keep him from being fired. He finally resigned in February 2019.
Meanwhile, VanDeWiele was paid more than $121,000 not to work.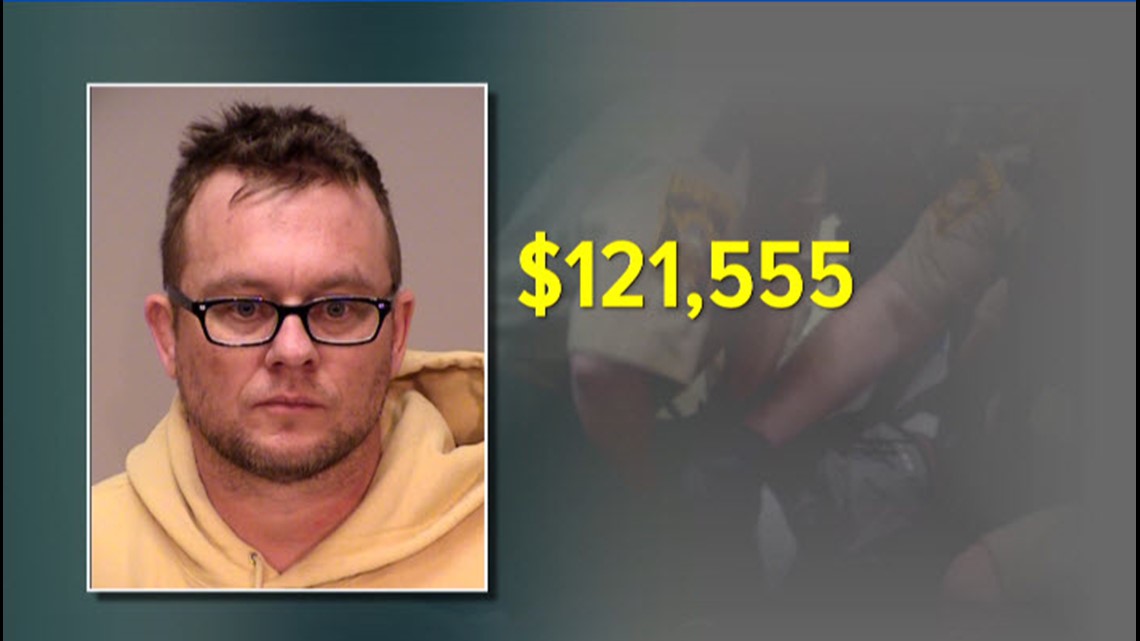 The VanDeWiele case is just one of the examples KARE 11 found of employees who were paid to stay off the job while they were investigated for six months or more.
Former Minneapolis police officer Thomas Tichich, who was paid $65,000 to sit home for nearly 13 months while on leave and awaiting trial on sex assault charges. Tichich claimed the sex was consensual, but court records show he was photographed while sexually assaulting a woman who had passed out on a couch in December 2016. He was convicted and is now in prison while his lawyers appeal.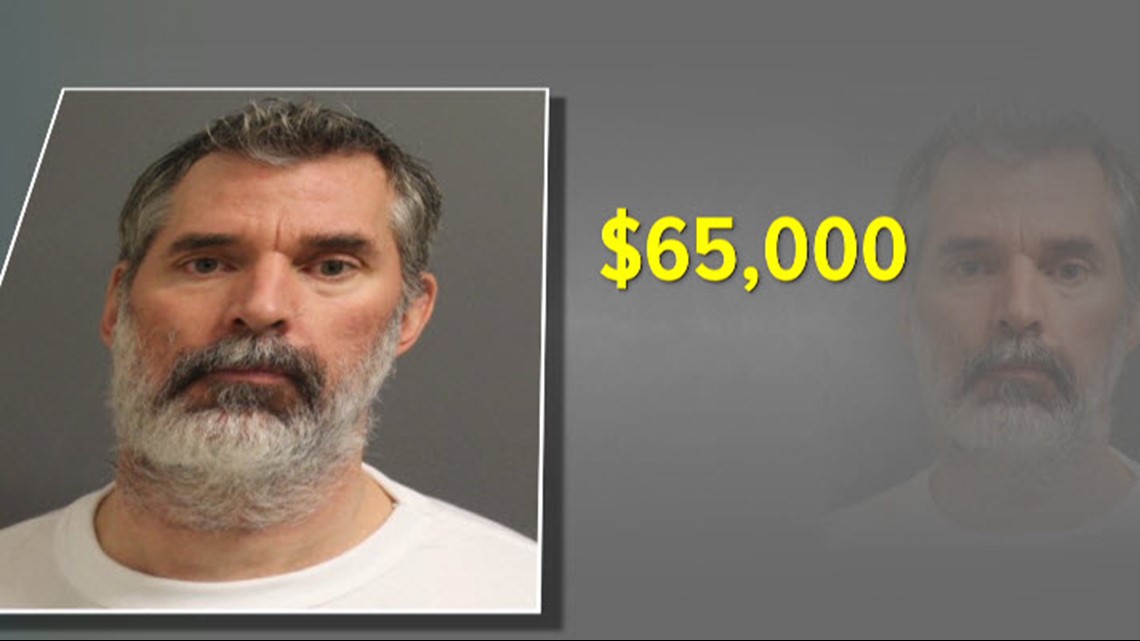 Former Apple Valley Fire Chief Nealon Thompson collected a salary and benefits totaling $75,300 for six months after reporting his own "unprofessional conduct" involving a sexual relationship with a lower-ranking employee.
Kara Amundson, a former assistant principal at Highland Park Middle School in St. Paul, received just over $72,000 in gross wages, vacation pay and benefits while on paid leave from August 2016 to January 2017 after being accused of stealing more than $150,000 from two western Wisconsin churches where she served as a volunteer treasurer. She agreed to plead guilty to felony theft in 2017 and is now serving a prison sentence.
Attempts to reach those employees or their attorneys were unsuccessful.
KARE 11 obtained records showing what local governments in the Twin Cities paid out in administrative leave between Jan. 1, 2015 and May 31, 2018.
St. Paul paid $103,029 in stay away pay. In Ramsey County the total was $897,610.
Taxpayers in Hennepin County paid $1.2 million. The City of Minneapolis paid even more, $1.5 million.
That's more than $3.7 million in those four jurisdictions alone paid to public employees to stay at home from work – sometimes even for years – while under investigation for misconduct, malfeasance and crimes.
The state of Minnesota has paid out millions of dollars in administrative leave to its employees. But officials told KARE 11 they don't track how much of that is for routine issues - such as parental leave or making a blood donation - and how much is for employees under investigation.
In short, state agencies have no clue how much they are spending on stay away pay.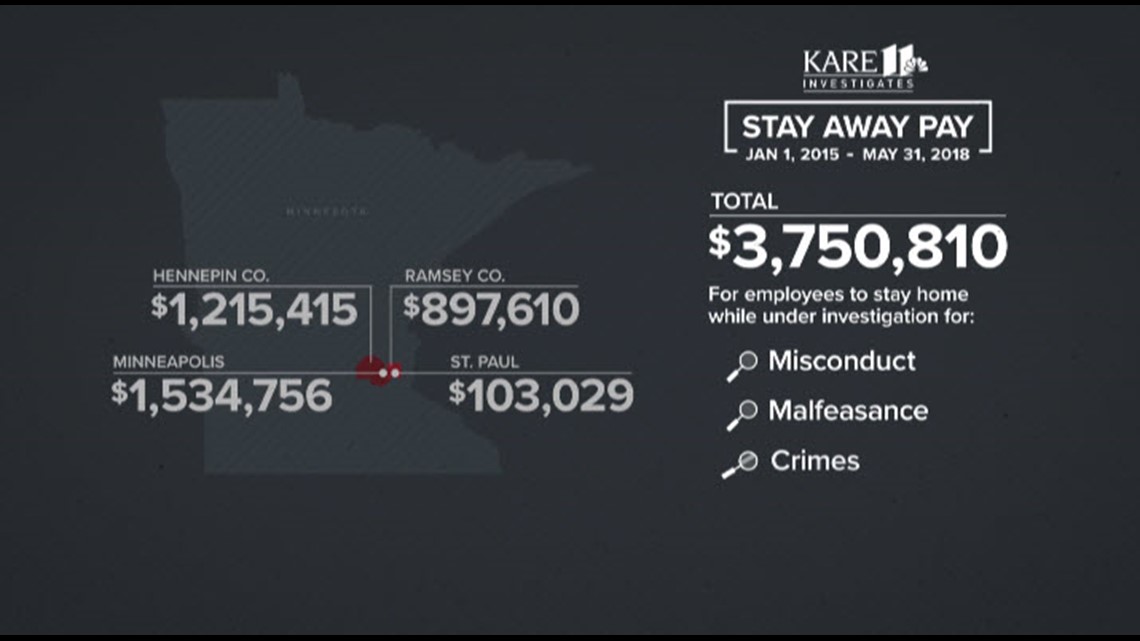 "Well, I think it's a scandal," said John Hinderaker, president of the conservative Minnesota think tank Center of the American Experiment. "I think people are rightly outraged when they find out that many public employees in this state are being paid literally to stay away from their jobs - often because they're being investigated for really serious wrongdoing."
Administrative leave often justified
Former State Auditor Rebecca Otto says administrative leave can serve as a necessary tool to protect public employees from baseless allegations. But she cautions that such investigations should not be allowed to drag on indefinitely.
"They need to be done in a timely manner," Otto said after reviewing KARE 11's findings. Otherwise, stay away pay can drain valuable public resources.
"It's resources that could have gone somewhere else," said Otto, who served as State Auditor from 2007 through 2018.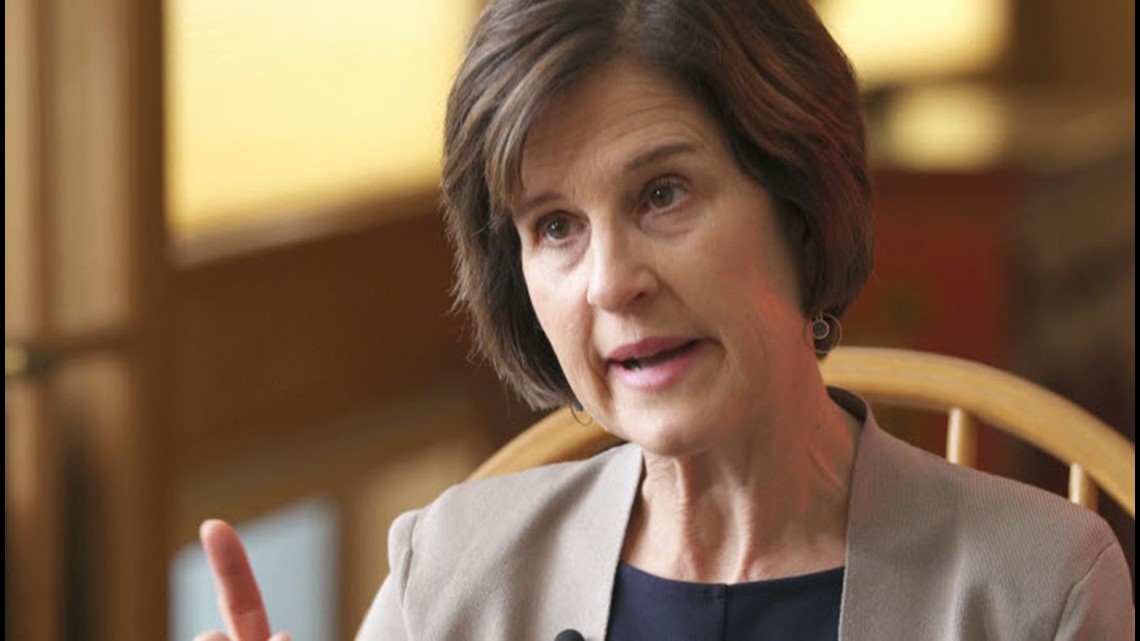 In some situations, those options are limited by union contracts or state and federal laws that protect some classes of public employees.
In Minneapolis, for example, the city's labor agreement with the union that represents police officers requires that cops suspected of misdeeds be placed on paid leave while the allegations are investigated.
The waters get even murkier when the employees are military veterans, as were VanDeWiele and Thompson. The state's Veteran's Preference Act not only gives those who served in the military certain advantages in the hiring process, it also affords them the right to appeal any disciplinary action they might face, and requires they be kept on the payroll while the process plays out.
In Thompson's case, his veteran's status enabled him to stay on Apple Valley's payroll for six months after he self-reported his sexual relationship with a lower-ranking fire department employee to the city administrator in April 2018.
Finally, in October, Thompson and the city reached a separation agreement in which the chief waived his right to a hearing and was allowed to resign.
But his salary wasn't all that Apple Valley taxpayers footed the bill for. In return for him giving up his right to appeal, the city agreed to pay him for another 56 hours of vacation he accrued while he was being paid to stay away from the firehouse.
"Now, that's just adding insult to injury if you're a taxpayer," said Hinderaker.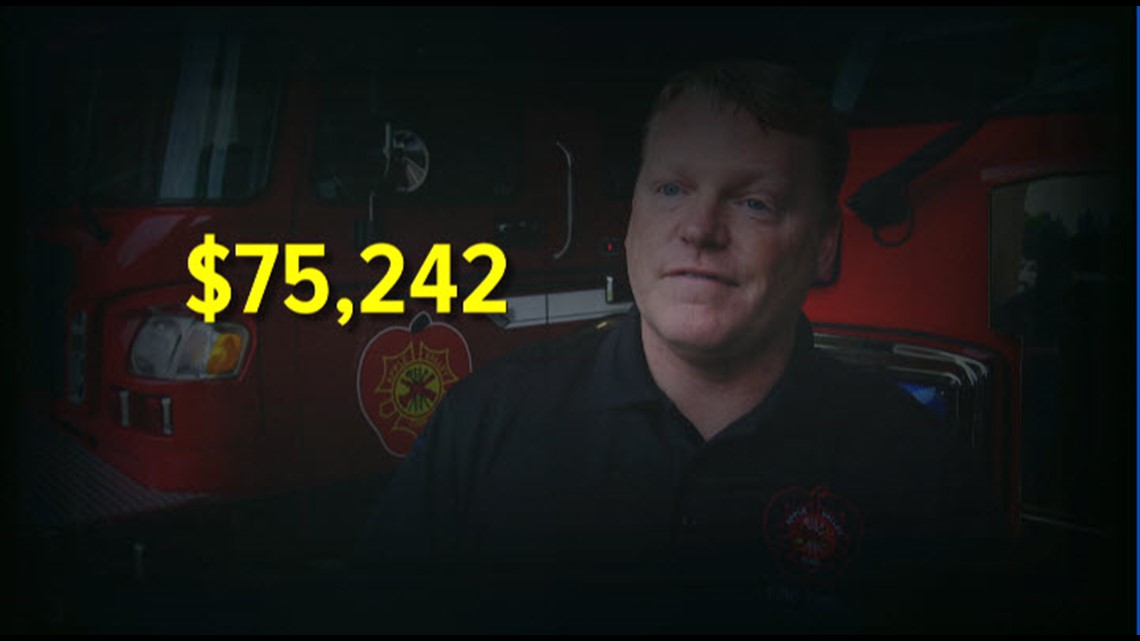 Officials reluctant to discuss cases
KARE 11 discovered some public officials were unwilling to talk about the time employees are paid to stay away.
Minneapolis School Superintendent Ed Graff wouldn't agree to an interview and ignored reporter A.J. Lagoe's questions when he approached him before the start of a public meeting.
KARE 11 wanted to know why North High School's Athletic Director was on paid leave for six months while the district did an investigation KARE 11 found to be riddled with errors.
Last week, KARE 11 reported how Dr. Leo Lewis, a former Vikings star receiver, was paid $51,489 while the district investigated allegations "regarding fraud" and "missing money." Lewis flatly denied the allegations.
Even though questions about missing money first surfaced in April 2017, the district didn't put Lewis on paid leave until December – then took another six months to do its flawed investigation.
Records show the school district paid Lewis another $65,000 as part of a severance agreement to stop appealing his dismissal.
The district told KARE 11 in a statement, "The events around which your story is focused occurred during significant administrative budget cuts. Since that time, MPS has been able to add key positions to the Employee Relations department and it is now fully staffed. The Department now is able to implement appropriate timely processes."
Cracking down on administrative leave
"Paid leave costs billions of dollars," said Senator Chuck Grassley (R-Iowa) as he called for a federal crackdown on agencies that abused paid leave at taxpayer expense.
For example, the U.S. Government Accountability Office reported that the Department of Homeland Security had placed 116 employees on administrative leave related to personnel matters for one or more years between 2011 and 2015 at a cost of nearly $20 million in salaries at that one agency alone.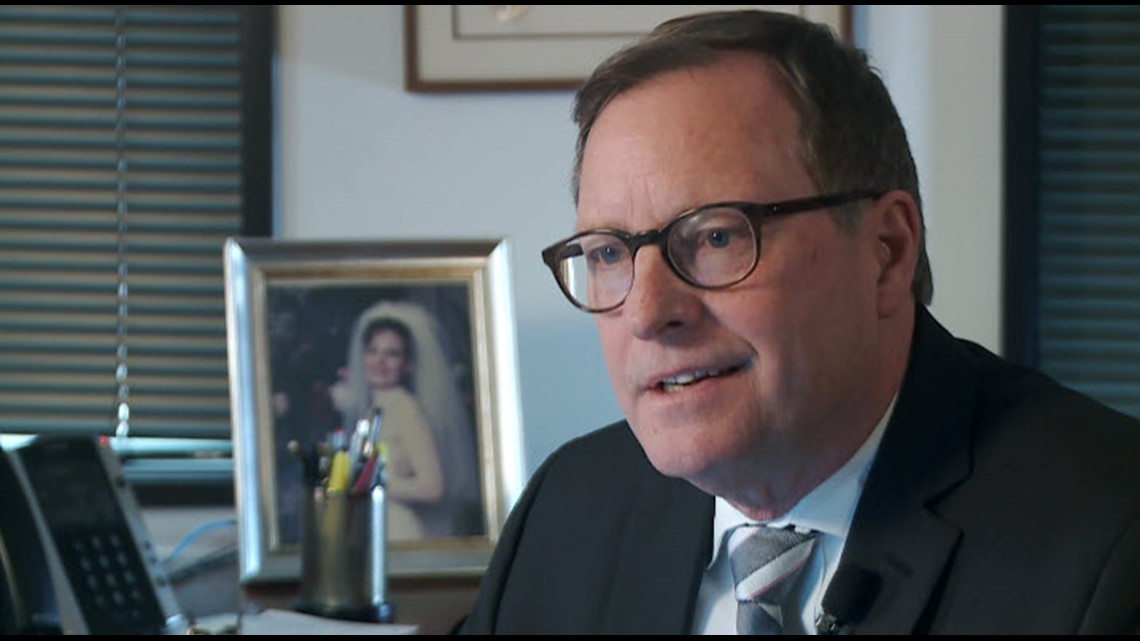 Grassley and Senator Ron Johnson (R-Wisconsin) were among the co-sponsors of a bipartisan effort to limit extended leaves. The Administrative Leave Act approved by Congress, and in effect since 2017, places strict limits on how long federal employees can be placed on paid leave while investigations are underway.
Employees facing allegations of wrongdoing or misconduct can be placed on paid leave for 10 days while the claims are investigated. Agencies can apply for extensions if needed, but approvals are required and the bar for justifying them gets steeper as time goes on.
"Paying government employees to stay at home not only robs taxpayers of millions of dollars each year, it allows agencies to drag their feet in taking disciplinary action," Johnson said.
Local governments are taking action, too
In San Francisco, city and county employees facing an investigation may be placed on paid leave for 30 days. If more time is needed to look into the allegations, the leave can be extended once, but only with the approval of the Human Resources Department Director.
The requirement means no employees can be on paid leave for more than 60 calendar days related to the same incident.
It's a move some say Minnesota should consider.
"I would say if San Francisco can do it, we can do it, too," said Hinderaker, the Center of the American Experiment director.
If you have a suggestion for an investigation, or want to blow the whistle on fraud or government waste, email us at: investigations@kare11.com