MINNEAPOLIS -- An investigation by KARE 11 finds that some "Best Of" awards may be duping both businesses and consumers.
The owner of a successful central Minnesota pet boarding business says he nearly fell for what the Better Business Bureau (BBB) calls a vanity awards scheme.
"When it comes to this business, people are very, very picky about where they bring their pets, "said Jeff Peters, owner of Rio Gran Pet Boarding in Hastings.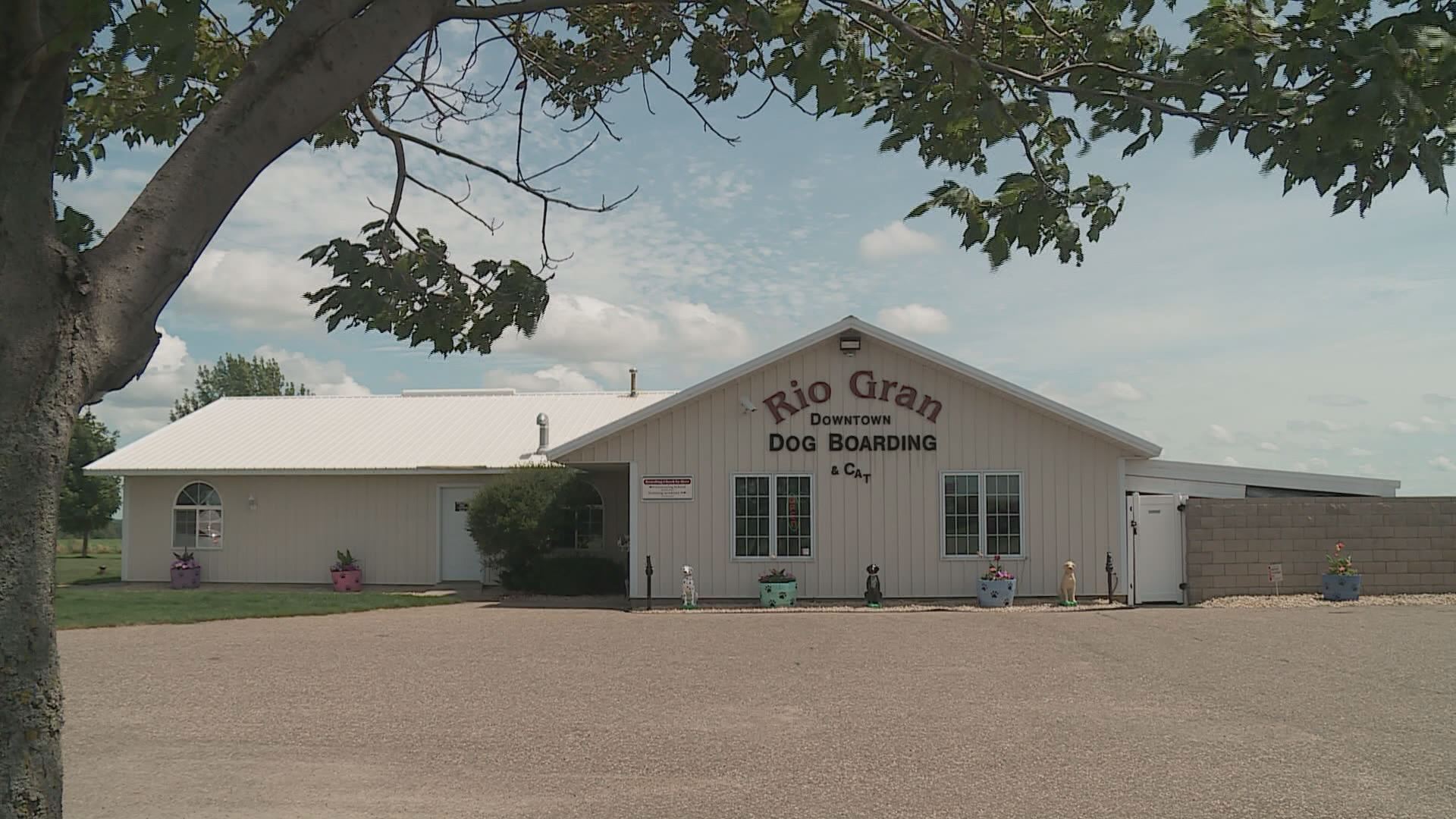 So imagine his pleasure when he received an email notifying him that Rio Gran had won the "2016 Best of Hastings Award."
"Oh yeah, we were really excited," Peters said. "Look what we can display on our website, look what we can put up on our counter when people come in," he thought.
But Peters says his excitement soon gave way to disappointment when he discovered he'd have to pay $150 to claim the award.
"Pretty quickly determined that it was a scam," he said.
"It's just an attempt to get money out of business owners," said local BBB spokesperson Dan Hendrickson.
The BBB warns that small businesses all across the country are being targeted with unsolicited emails notifying them they've been named the "Best Of" their community.
The so-called awards often have no judging criteria and no real voting by consumers, according to the BBB.
"Never buy your own award," said Hendrickson. "You're just paying for a trophy with your name on it."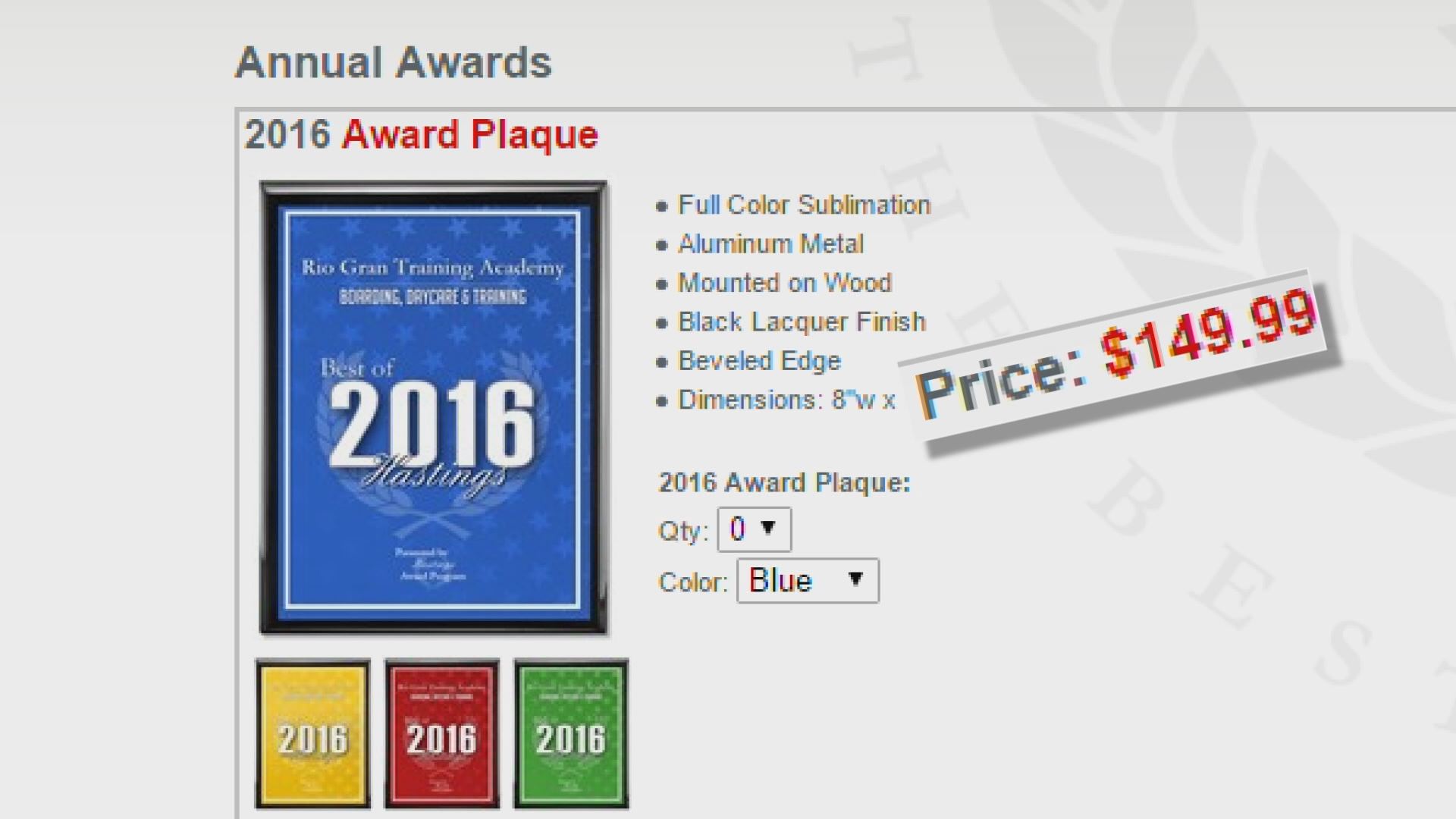 What's more, the websites that claim to sponsor the awards usually disappear quickly. That is what Hendrickson discovered when he tried to access the website that sent the award notice to Rio Gran Boarding.
"The website is gone - says the resource cannot be found," Hendrickson said. "These awards, especially in a case like this, are nebulous and likely worthless."
Businesses aren't the only ones who can be fooled. Worthless awards used in advertising can also trick customers.
David Palante says he hired a local fence contractor after hearing about the awards he'd won.
"We won 'Best of Minneapolis' eight years in a row, now nine," said Alpine Fence owner Chad Thompson.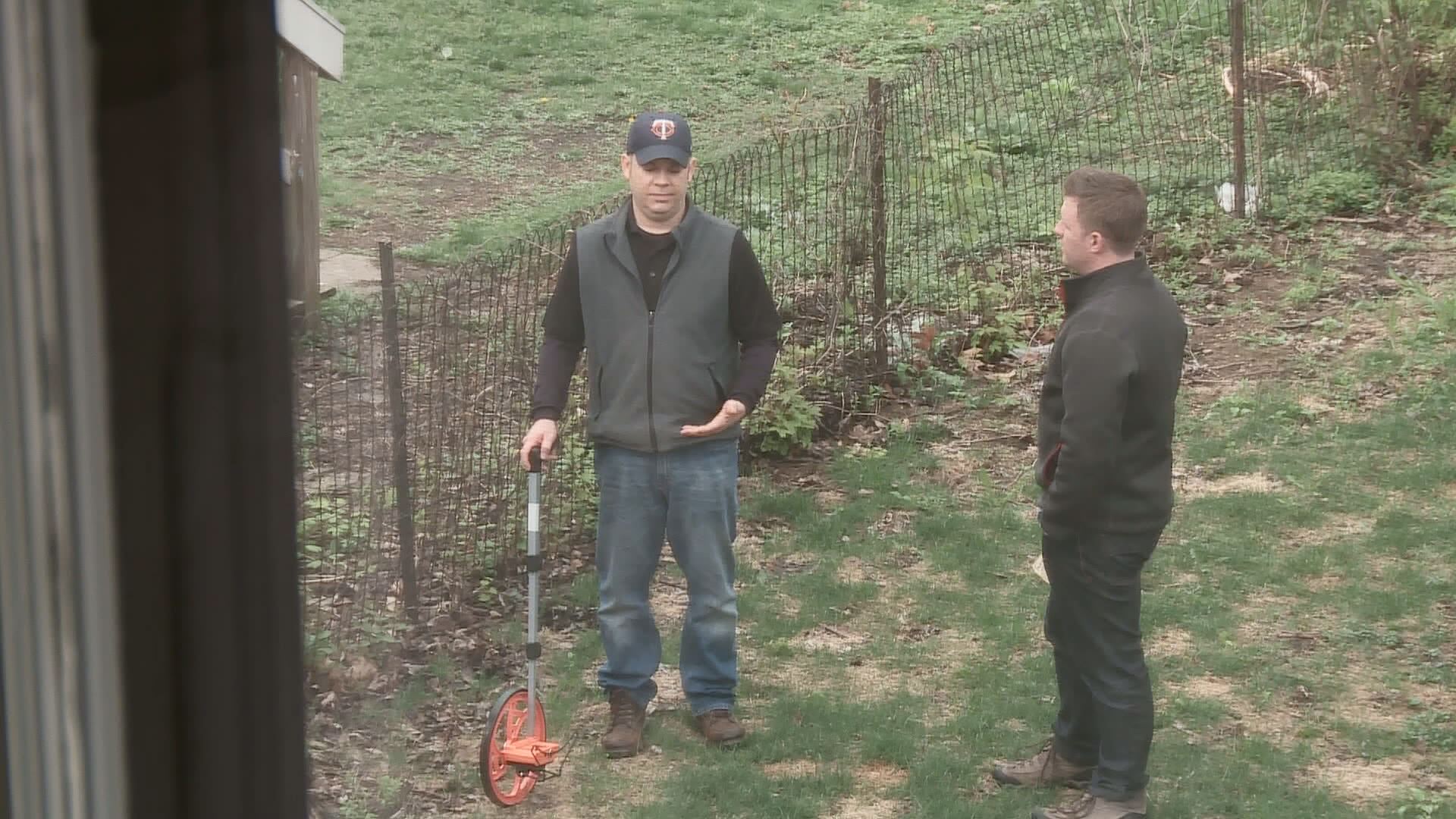 Thompson didn't know KARE 11 was recording when he boasted about the awards he's won.
"And now we've won the Minneapolis Hall of Fame two years in a row. It's for businesses that have won the "Best Of" more times than anyone else and now we've done it!" Thompson said.
We wanted to know who sponsored the awards.
"It's Best of Minneapolis.com," Thompson explained.
But when KARE 11 checked, we couldn't find that website. What we found is a contractor who lost his license in St. Paul years ago for lack of proof of insurance, an "inactive" business registration with the state and an "F" rating with the Better Business Bureau.
Unhappy consumers say that's not what you'd expect from a company billing itself as the best.
"It actually makes me want to go buy an award for myself that makes me the 'Best of Minneapolis,'" said Palante. He shared with KARE 11 records which show it's been more than a year since he put a down payment on a fence that Thompson's company still has not built.
We wondered what would happen if we tried to order an award from the same company that contacted Rio Gran Boarding?
We made up a business name – A.J.'s WatchDog Services.
A week after we paid $150, our very own award arrived in the mail. A.J.'s WatchDog Services was officially honored as the "Best of Hastings" for 2016.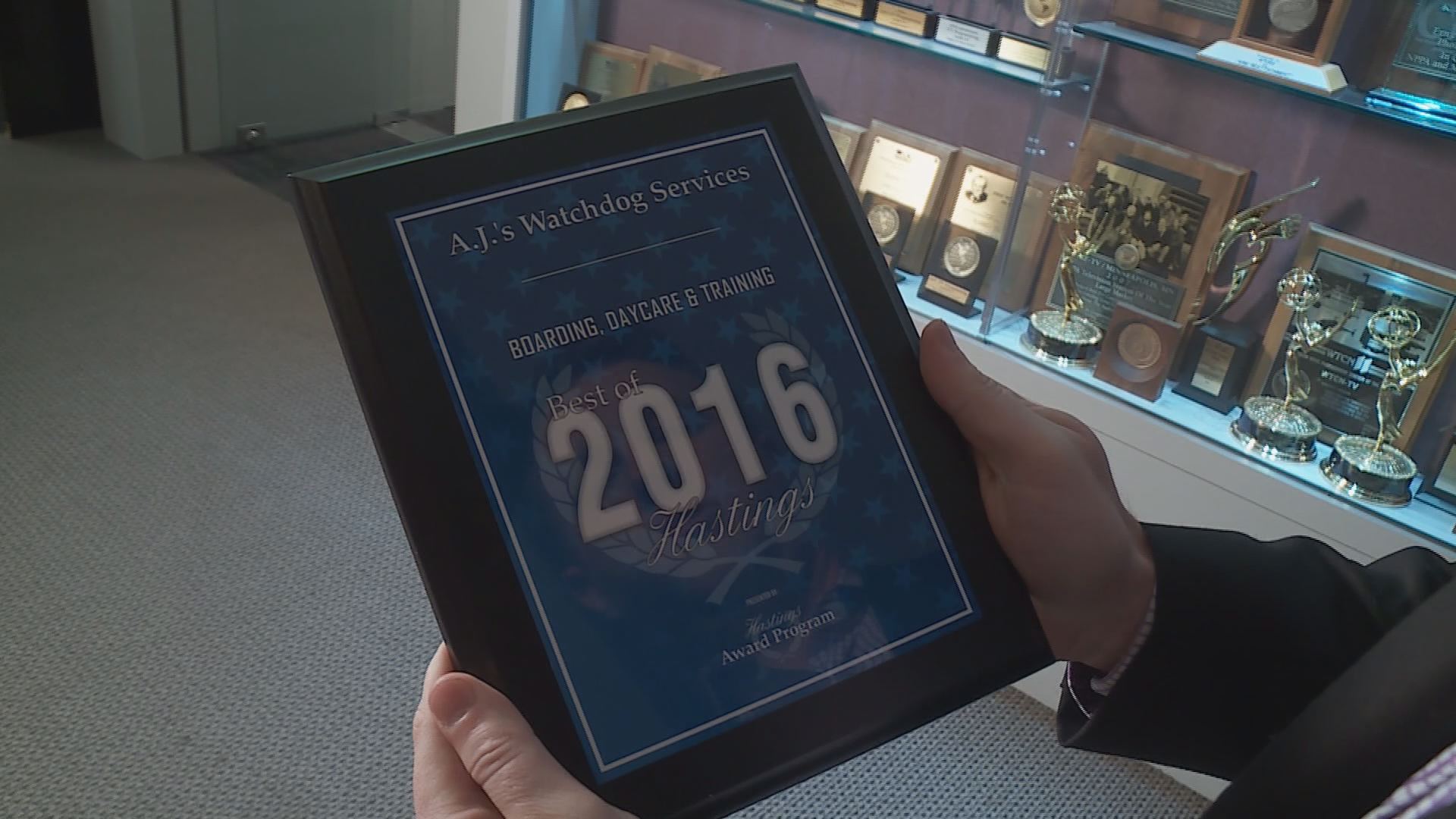 "I think these guys are making out like bandits selling plaques," said Rio Gran owner Jeff Peters, who says he could get a plaque for less at a local trophy shop.
"I know one over in St. Paul, probably do the plaque for $50," he said with a chuckle.
KARE 11 tried to contact the group offering the Best of Hastings awards for comment, but our emails went unanswered.