BLAINE, Minn. - Records obtained by KARE 11 show a Twin Cities man who had been banned from residential contracting by the state of Minnesota kept on signing up customers.
Victims say he took their money, but failed to complete the promised work.
"They left it, they didn't do anymore with it," said KatieMae Carroll, as she pointed to a pile of broken fencing in her back yard. "Torn down and piled up."
Her pink and white fencing had sentimental value.
"It's the last project my daughter and I did before she passed away," she said.
A hail storm last June severely damaged the fence, as well as the roof and siding on Carroll's house.
The storm was so violent Blaine city officials say it left more than 13,000 homes in need of repair.
Carroll says her nightmare began shortly after the storm when she signed a contract – and gave a $20,000 check – to A&K Construction. The partial payment that was supposed to cover the roof and siding repairs and go toward a new cedar fence and a repainted deck.
"And that was the beginning of a horrific mess," Carroll said.
Records show A&K Construction is registered to Moses Wazwaz. Carroll says he won her trust when he seemed sympathetic about her daughter's death.
"They knew just the right words to say to kind of hook me into letting them do the work," she recalled.
But there's something about Moses Wazwaz she didn't know.
He is not a licensed contractor.
In fact, records show that just three months before he showed up at Carroll's door, Wazwaz had signed a consent order with the state of Minnesota agreeing to "cease and desist" from residential contracting, remodeling and roofing.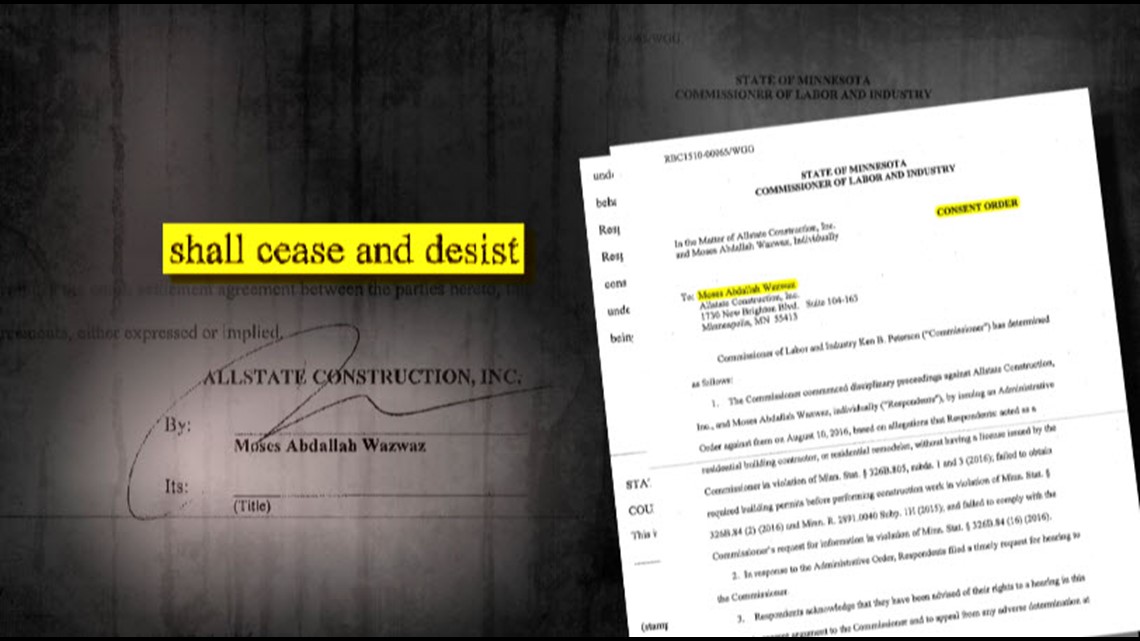 "I really believed they were legit," she said.
When KARE 11 investigated, we discovered even more about his troubled past.
Digging into court records, we found big judgments against him. One is for more than $68,000 owed to another contractor who claimed Wazwaz was cashing his checks.
Another is for more than $112,000 for unfinished work at the Korean Presbyterian Church in Brooklyn Park.
Both are still unpaid, according to court records.
What's more, Wazwaz is a convicted criminal.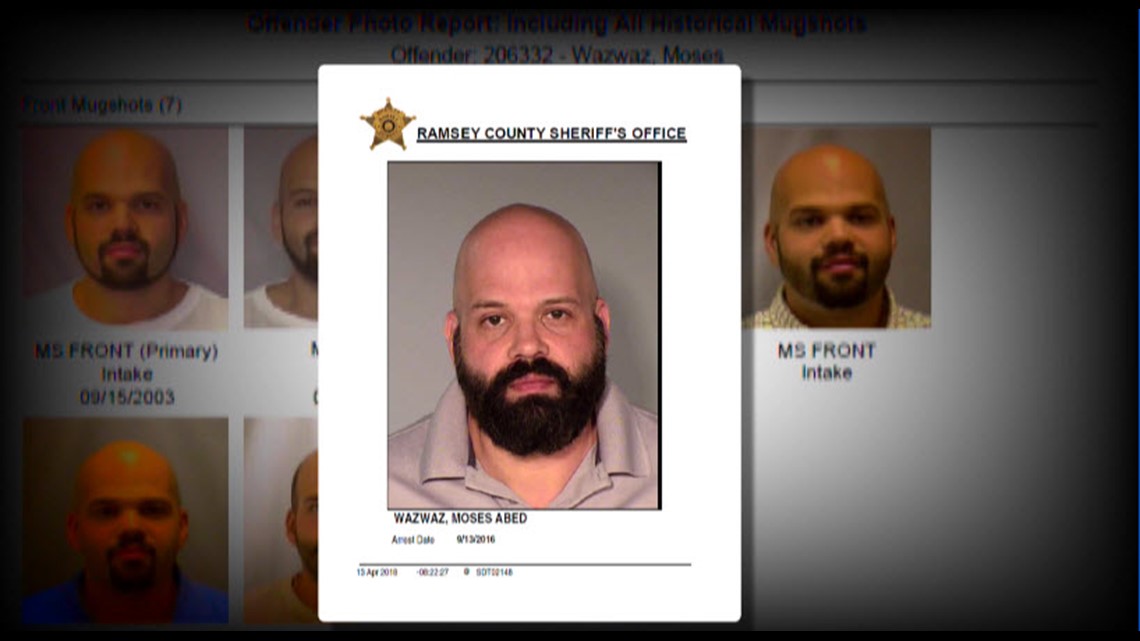 Court records show he was sentenced to state prison for felony burglary and assault in 2000, convicted of failing to pay $70,000 of child support over 15 years in 2016, and he also pleaded guilty to writing bad checks in 2016.
Carroll says she didn't know about any of that. And she isn't alone.
When the Minnesota Department of Labor and Industry investigated complaints, they discovered other customers who signed contracts with Wazwaz last year and say the promised work was never finished.
"Did Wazwaz break the law by starting those jobs last summer?" asked KARE 11's Lou Raguse.
"Yes," replied Charlie Durenberger, director of the department's licensing and enforcement unit. "His company name was on the contract with the homeowner. And he had already agreed in a cease and desist order to not act as a contractor."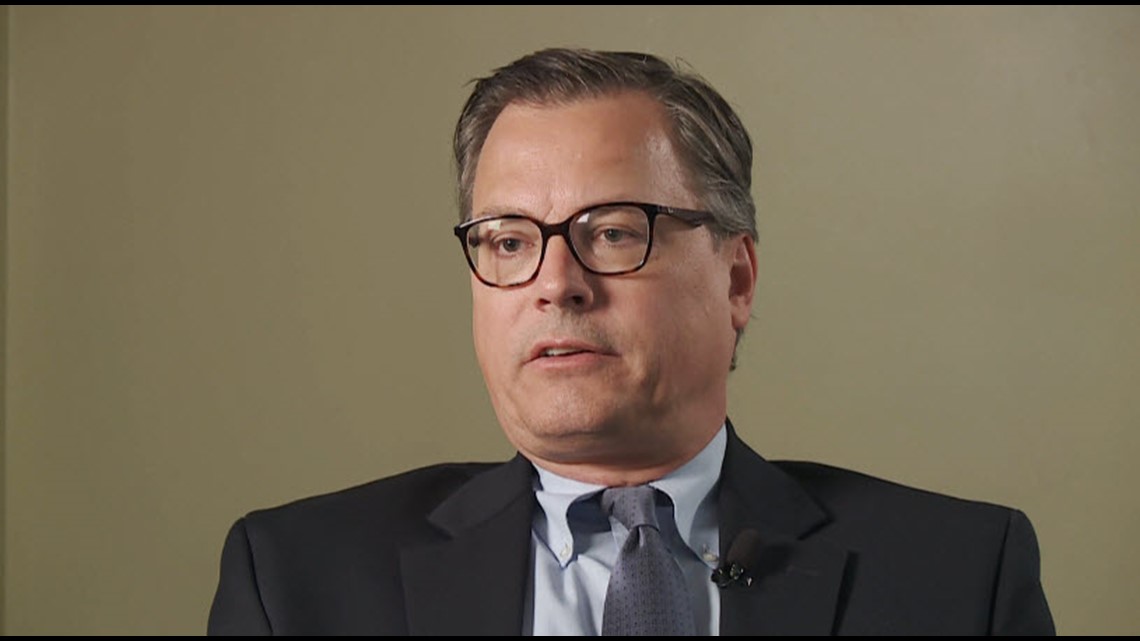 After investigating the new complaints, including one from Carroll, the Department of Labor and Industry recently ruled that Wazwaz had "engaged in fraudulent, deceptive or dishonest practices." The department issued $17,000 in civil penalties and once again ordered him to stop acting as a contractor.
"How is this going to stop him now if the order didn't stop him before?" KARE 11 asked.
"The thing that's going to stop him is homeowners are going to have to do their homework and check any contractor out before they hire them, and make sure the company is properly licensed," Durenberger replied.
But Durenberger added that it's also a gross misdemeanor to act as a contractor without a license in violation of a state order.
So, what happens if Wazwaz fails to comply again?
"Well, we would make a direct criminal referral," Durenberger said.
KARE 11 wanted to hear Moses Wazwaz's side of the story. But he stopped responding to our calls after we tried to set up an interview.
In a letter to the state, he called the investigation a "Witch Hunt" – and said he's appealing the ruling.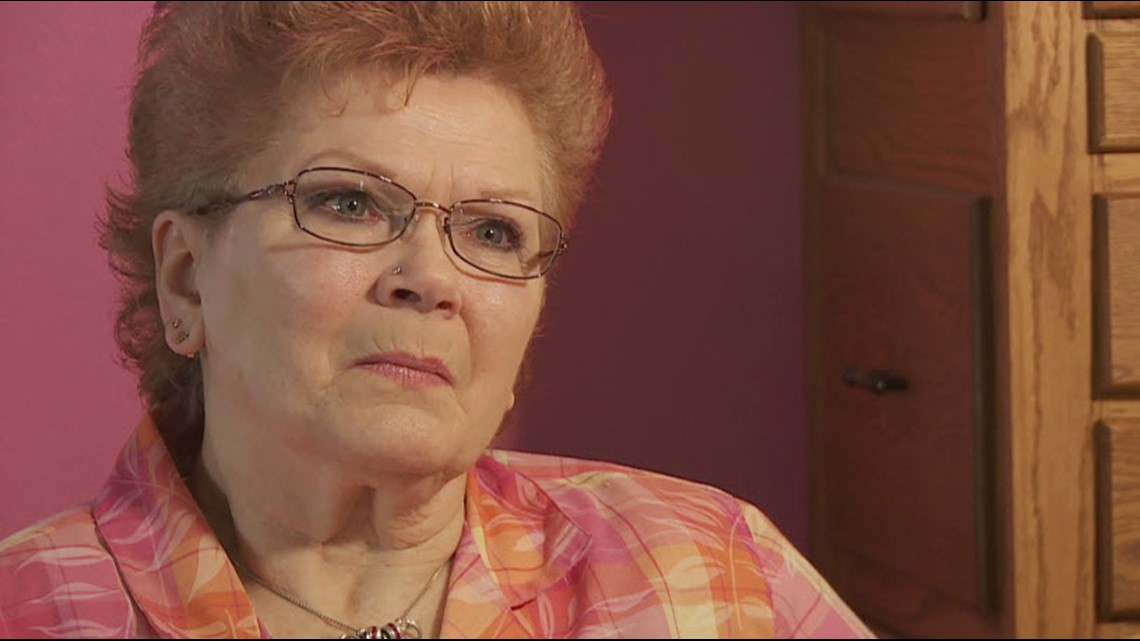 The state's latest action is little comfort to Carroll.
"What would you say to these guys if they're watching?" KARE 11 asked.
"How dare you. How dare you do this to people?" she replied.
Nearly a year after the storm, the repairs at Carroll's home are still far from finished. And beyond the money, she says she's disgusted with the way Wazwaz earned her business.
"They knew about the loss with my daughter. And they really took advantage of that," she recalled. "I just think it's criminal to take advantage of someone in a time like that."
So how can you protect yourself from unlicensed contractors?
State officials say it's easy to check whether a contractor is properly licensed. You can do it online at the Department of Labor and Industry's website.
If you have a suggestion for an investigation, or want to blow the whistle on fraud or government waste, email us at: investigations@kare11.com