PEQUOT LAKES, Minn. - Jean Krause was the most vulnerable of victims, but that didn't stop a caregiver from sexually assaulting her.
The victim's son says the assisted living facility interfered with the investigation.
Bob Krause says his mother took care of everyone, as a mom, a wife and a nurse.
"She was so proud when she graduated nursing school," he said as he flipped through photos of happier times.
But at the end of Jean Krause's life, Alzheimer's disease had ravaged her.
"She needed assistance with everything from eating to toileting," Krause said.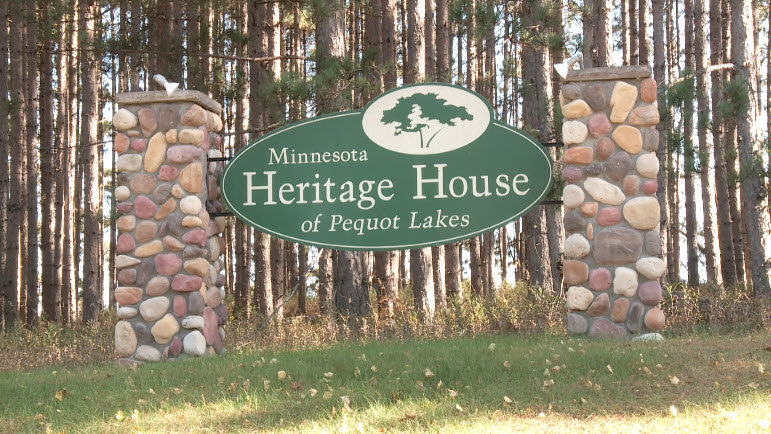 She received that care at Heritage House, an assisted living facility in Pequot Lakes. It was there that David DeLong, an employee, sexually assaulted her.
"She couldn't cry out. She couldn't push him off. She couldn't tell anybody. She just had to lay there and take it," her son said.
DeLong was arrested and charged with six counts of criminal sexual conduct. He pleaded guilty to just one charge of 4th Degree Criminal Sexual Conduct. It's a charge for which Minnesota Sentencing Guidelines recommend defendants usually get probation.
As part of a plea agreement, prosecutors are recommending DeLong receive an upward departure under which he is expected to serve fewer than 9 months in the Crow Wing County Jail.
"That's a gift to David Delong. That's not a punishment. That's a gift," said an outraged Bob Krause.
But Krause isn't angry at the prosecutor.
"Her hands really are tied," he said.
In part, investigators say that's because of how Heritage House handled the crime scene. The criminal complaint shows more than an hour and a half passed between when another employee caught DeLong in the act and when the facility called the police.
When officers did arrive, the complaint says, DeLong had already been sent home. Jean Krause was wearing a different nightgown. And the nightgown she had been wearing at the time of the assault had already been put through the wash, along with the mattress pad from her bed. Potential evidence was destroyed.
During a rape examination at a hospital, DeLong's semen was found on Jean Krause's body.
KARE 11 attended a recent court hearing for DeLong and asked the owners of Heritage House about their handling of the case.
"We're just not going to have any comment today," the owner replied.
"When would you have a comment about it?" KARE 11 asked.
When asked if they had changed policies since the assault, the owners of Heritage House argued they'd done nothing wrong. "The process has been followed correctly," they said.
"My mother was violated on their watch," said Krause. "They should have something to say about it."
State records show Health Department officials investigated the case in the months after the assault. They found David DeLong was responsible for the abuse of a vulnerable adult. But the state report found the facility was not at fault.
It wasn't until more than a year later, after multiple repeat violations on inspections and another death found to be the fault of the facility, that the state pulled Heritage House's license to offer assisted living care.
Under an agreement with state regulators, Heritage House will transfer care to new management by Dec. 1.