KARE 11 Investigates: Cruel & Unusual
Preventable deaths, illegal shackling, botched investigations, falsified records, and a suicide crisis inside Minnesota jails -- all costing taxpayers millions
Beltrami County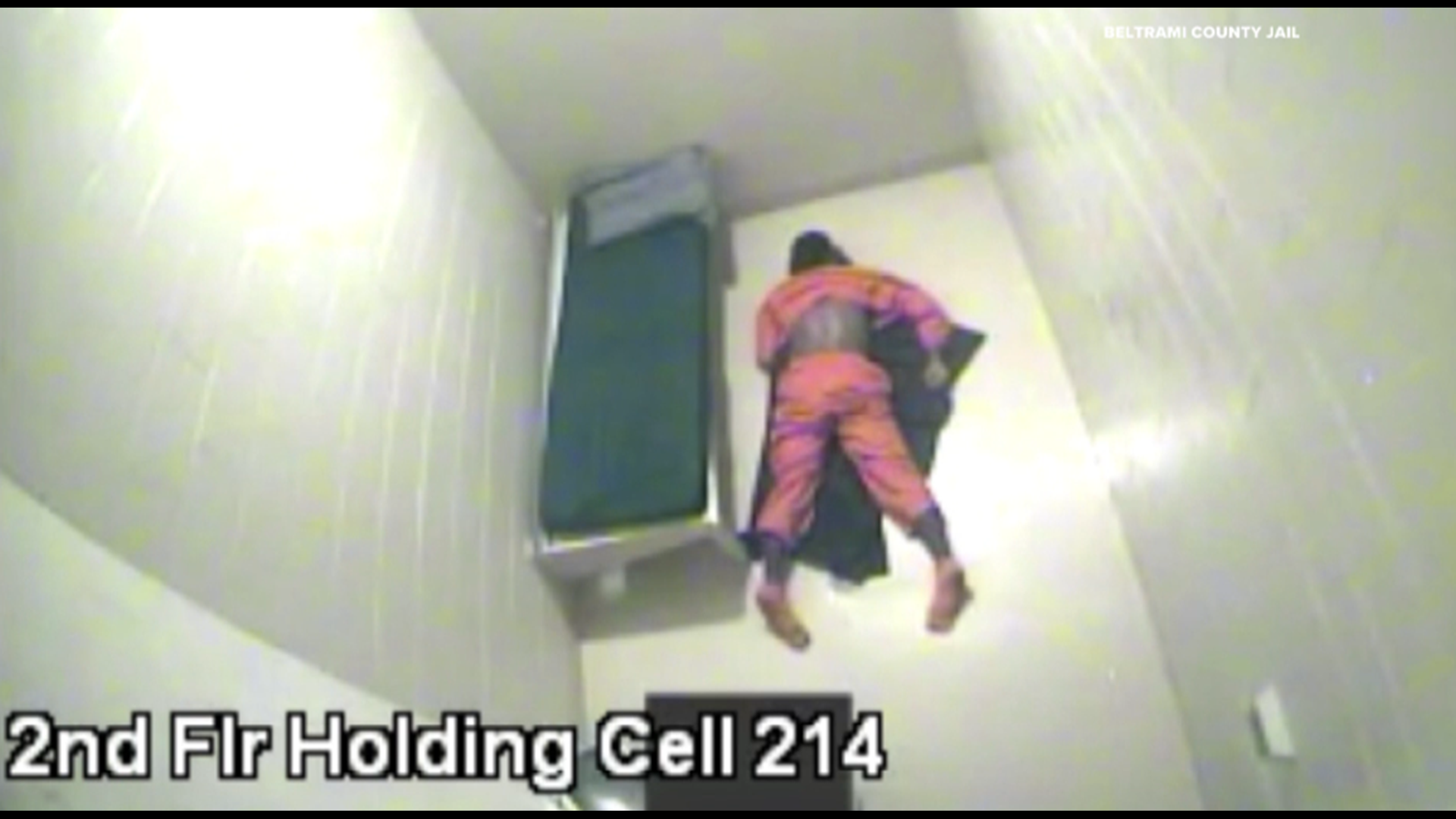 A continuing KARE 11 Investigation has exposed negligent or even non-existent medical care in Minnesota jails leading to inmate deaths.
KARE 11 also documented high rates of suicide and inmate mistreatment, all while jail staff and medical providers falsified records and investigators looked the other way.
Chapter 1
:
Begging for help, he died on his cell floor
Jail guards mistakenly thought Hardel Sherrell faked being paralyzed as he laid in his own waste on his cell room floor.
KARE 11 reviewed hundreds of pages of court and law enforcement records along with hours of security video. They revealed nearly all of his jailers and care providers dismissed his pleas for help and failed to follow up on numerous red flags that may have prevented him from dying in excruciating pain.
Chapter 2
:
Left untreated, she vomited to death
Days after being arrested for shoplifting, Abby Rudolph died at the Clay County jail.
A state investigation found the jail staff treated her compassionately.
But KARE 11 found the teenager was left untreated for drug withdrawal – lying on a cell floor for hours unable to control her vomiting or diarrhea.
Chapter 3
:
Dozens of deaths, failed investigations
After James Lynas hanged himself in his Sherburne County cell, national guidelines say his medical and mental health care should have been reviewed to determine if any red flags were missed.
But that never happened, one death among dozens where counties across Minnesota and the state Department of Corrections (DOC) have ignored national standards for investigating deaths behind jail bars, KARE 11 found.
KARE 11 also found that the agencies responsible for keeping inmates alive investigated themselves, overlooking serious problems.
That was not happening in Minnesota.
Chapter 4
:
A suicide crisis, taxpayers on the hook
Brett Huber Jr.'s jailers missed multiple red flags that he was suicidal before he hanged himself in his cell.
But his was far from the only tragedy. In Minnesota, jail suicide deaths have doubled the national average, with grieving families claiming in lawsuits they were preventable.
KARE 11 found negligence to watch the mentally ill at the state's jails has cost taxpayers millions.
Chapter 5
:
Preventable deaths, toothless penalties
The Minnesota Department of Corrections (DOC) has repeatedly failed to identify failures at county jails that contributed to inmate deaths.
But KARE 11 revealed that even when problems have been identified, DOC often failed to force local jails to make corrections.
Chapter 6
:
A doctor for thousands, yet an 'unethical' record
The sole doctor at a private company that provides health care to thousands of Minnesota jail inmates was once disciplined for "unethical and unprofessional conduct."
KARE 11 documented how he is now under investigation by the state medical board, facing allegations providing inadequate care that led to preventable deaths, KARE 11 has found.
Chapter 7
:
A message from the grave reveals a needless death
After Bruce Lundmark died in custody, his brother discovered a handwritten note.
"If I die, sue the (expletive) out of Beltrami jail," Bruce had written.
Experts who reviewed his case for KARE 11 say he was denied medical care that could have saved his life.
Lundmark and other cases were part of KARE 11's one hour documentary, "Cruel & Unusual," which exposed how the state has turned a blind eye to poor – and at times nonexistent – medical care for sick inmates.
Among the findings in KARE 11's investigation:
Jail inmates needlessly dying while denied constitutionally mandated medical and mental health care.
A suspicious pattern of inmate deaths under the care of the same jail doctor with history of discipline for unethical behavior.
National guidelines for investigating and preventing jail deaths being ignored.
The percentage of deaths by suicide in Minnesota jails is twice the national average.
Botched state investigations and toothless enforcement contributing to additional jail deaths.
Falsified jail records – including guards reporting inmate safety checks that were never done.
Minnesota counties have paid out more than $11 million after lawsuits accusing jails of failing to properly care for inmates.
WATCH BELOW OR CLICK HERE: A SPECIAL REPORT FROM KARE 11 INVESTIGATES - "Cruel & Unusual"
Chapter 8
:
At the state's largest jail, a pattern of deaths
Just hours after he was taken into custody at a hospital psychiatric unit, Naajikhan Powell hanged himself in his jail cell.
A KARE 11 investigation found the state sanctioned Minnesota's largest jail for skipping well-being checks – and falsifying records – in multiple inmate deaths.
Chapter 9
:
Sweeping reforms
Prompted by KARE 11's reporting uncovering numerous preventable inmate deaths, state legislature passed numerous reforms, among those: the Department of Corrections had to set minimum standards for inmate safety, including physical and mental health care, particularly for those confined with mental illness or substance use disorders.
It had been nearly a half-century since any significant changes were made regarding oversight of Minnesota jails.
Chapter 10
:
A $7 million contract
The owner of Minnesota's largest jail health care provider failed to disclose his – and his company's – troubled history when he applied for a new contract.
KARE 11 documented how MEND Correctional Care won a multi-million-dollar contract to provide medical care for inmates at the Anoka County jail after submitting misleading information.
Chapter 11
:
'I felt like I witnessed a murder'
Devastated after the death of Hardel Sherrell, one of the care providers who tried to help him sounded the alarm. Her testimony sparked state and federal investigations into the alleged negligent care he received.
In an exclusive interview, she comes forward, telling KARE 11, "I felt like I witnessed a murder."
Chapter 12
:
Pregnant, innocent, in labor -- and shackled
What started as a normal night for Faris Hussien and his 9-months-pregnant wife, Sara, ended with both in jail.
They were innocent victims in a police raid that went horribly wrong.
And when Sara's water broke, she was taken to a hospital and arrived in shackles, a practice banned by state law and called "barbaric" by the AMA.