GOLDEN VALLEY, Minn. – Getting your hands on government information in the state of Minnesota is not always as easy as it may sound. In fact in some cases it may be impossible.
A KARE 11 investigation found the state categorizes information as private that can be easily accessed in other states. From online court records to complaints against teachers or doctors.
Last year the Ramsey County Attorney charged Wilbert Glover with the kidnapping and rape of a teenager. Court records allege the victim finally escaped after being chained in a basement for four days.
"I opened the door and there's this kid just standing there. And he had all these chains," said Tina Muedeking, who lived near the home. "He said he was attacked from behind and choked until he passed out."
The Minnesota Courts system has a public website where it says you can "access case records" but if you search Wilbert Glover's name online, you'd never know he's awaiting trial on four felonies.
Matt Ehling founded the non-profit Public Record Media, a group that advocates for open records and holds workshops to teach people how to find public documents. He says getting information can be tough in the state.
"There are a lot of ways agencies can play games with you to deny access to information," he said.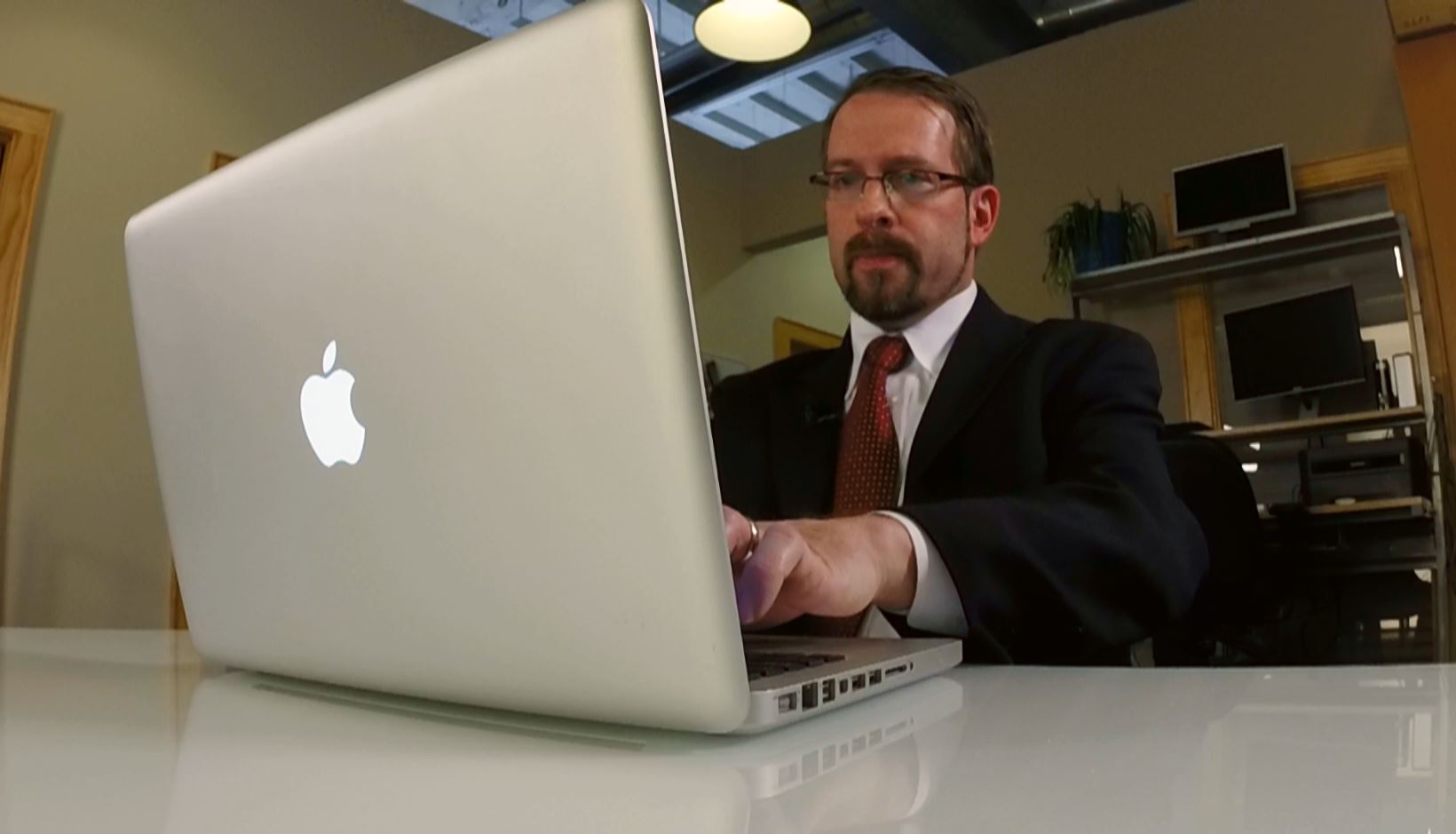 And KARE 11 found information online in other states is not easily available in Minnesota.
"Definitely a difference," he said when searching for online information in other states.
For example, Florida lets you look up a teacher's name online and see instantly whether they've ever been suspended. With a simple click, you can read the reason.
But not in Minnesota. Here you can look up if a teacher is currently licensed, but there's no indication whether the license simply expired or was revoked – let alone why.
"It's hard to tell what the rationale for the revocation was," said Ehling.
It's not just complaints about teachers that can be difficult, if not impossible to find in Minnesota.
Complaints Private in Minnesota
After complications with a knee surgery, Mike Cummings wanted to know whether the state had other complaints about his doctors and nurses. When KARE 11 asked Minnesota licensing officials for that information , the state told us "complaint and investigative data … is classified as non-public" unless there's formal disciplinary action.
But we were told complaints about a police officer "are public only if the complaint or charge results in disciplinary action."
He believes people deserve to know more, especially if they're trying to find information about someone they're about to hire.
"If they're denied this information that is relevant in making a decision then that's a problem. The public is fooled," he said.
That brings us back to Minnesota's online court system. If you actually go to a courthouse, you see information about cases like Wilbert Glover's kidnapping charges as soon as their filed.
But the public can't find it online by searching a name until after a case is over. That can take years. You can find information online if you already have the case number. Critics say that's a "Catch 22". After all, you wouldn't have the case number unless you already knew about the case,
That's in sharp contrast to Wisconsin's online court system where you can look up both criminal and civil cases right away. You don't have to wait until the court case is closed.
Some people defend Minnesota's current system of preventing easy online access to court cases until they're over.
"If they're convicted, yes. Consumers should know about it," said attorney Julia Shmidov-Latz. "But if they're not convicted, if they are just charged based on an allegation, then I think that individual's rights should be protected."
Schmidov-Latz sits on the Supreme Court Advisory Committee that oversees access to criminal court records. She argues if someone wants to find information about cases before there's a verdict, they can find time during regular business hours to go to the courthouse.
"The transparency exists. The transparency is there. This is truly a question of convenience." she said.
Representative Lesch believes releasing more information is better.
"We should be able to know if there are credible claims short of a conviction," he said.
In fact, when it comes to credible accusations, the attorney argues the state of Minnesota should take a page from today's Catholic church which now releases information about priests who are credibly accused of abuse.
"So you're saying the Catholic church is doing more than the state of Minnesota as far as access to information?" asked reporter Jay Olstad.
"Yes. In certain situations, yes," Lesch replied.
Lesch would like lawmakers to take a closer look at the Minnesota Data Practices Act to make improvements.
"The Minnesota data practices act is decades old, it needs to be updated," he said.
Matt Ehling is more concerned with the fact there is not enough oversight of the current Minnesota law.
Case in point, if someone believes a government agency isn't releasing enough information, they can go to the Minnesota Information Policy Analysis Division (IPAD ) for help. But that agency only offers advisory opinions on whether a government agency is providing all the information it should.
"One thing that could really be done to help out is to give the public an avenue to challenge agencies if they don't want to go to court," said Ehling. "Most people can't afford it or they don't have the expertise."
It is one reason why the Center for Public Integrity gave Minnesota a low score when it comes to accessing information in the state.
"An agency that is supposed to be regulating this data really has no teeth. They send out an advisory opinion and that's it," said Katie G. Nelson, author of the Center for Public Integrity report.